The Classic Horror Fanatics Guide to Wine Pairing
Your Friday wine night is missing a little something...
Calling all classic horror fanatics and amateur wine connoisseurs! The cold season is upon us, and as you bundle up for a chilly winter in quarantine, maybe it's time to spice up your evenings. Wine in itself is an experience and when put together with an equally interesting film, it makes for a heightened drinking and watching experience. Throwing it back to the classics that spanned the 1930's through the early 1960's, I've paired these black and white blockbusters with the most flavorful and colorful wines from the Washington state wine region.
In the spirit of the holiday season and supporting small businesses, all wines featured are from a local winery in Chelan, Washington called Siren Song Vineyard Estate and Winery. All wines will be linked and the online wine menu for the winery will be included at the end.
Frankenstein (1931)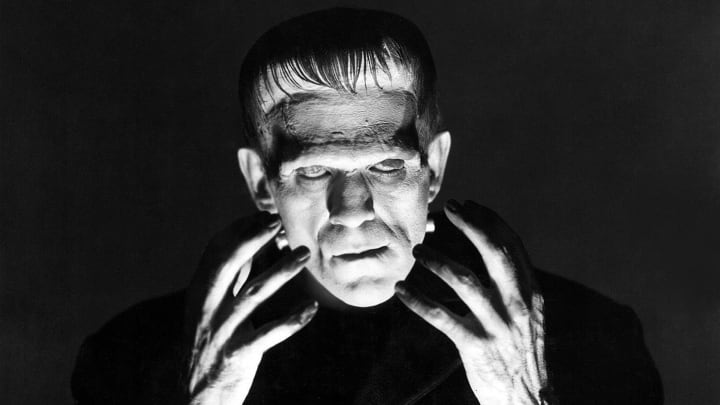 A legendary tale of a science experiment gone wrong. This classic is frequently referred to as the humble beginnings of the science fiction genre, based on the novel by Mary Shelley. The movie begins with Dr. Frankenstein's life work coming to fruition with the creation of artificial life. The monster he's created then escapes the lab and runs into the countryside, wreaking havoc. The Doctor must then search for and confront the monster he's created.
A movie, bold and unapologetic, with a terrifying premise needs a wine that shares the same characteristics.
My recommendation would be the bold and divine Cabernet Franc. Perfect for the season, notes of black cherry and pomegranate create a strong, but elegant experience. Made from one of the major black grape varieties, this particular wine has been aging for 18 months and falls slightly below the high-volume alcohol qualification at 14.2% ABV. Award winning, for obvious reasons, this masterpiece of a red is superbly made and undeniably tasty.
The Birds (1963)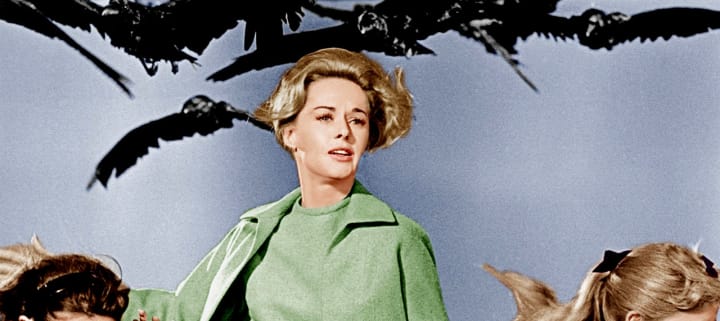 In this Alfred Hitchcock film, Tippi Hedren plays Melanie Daniels, a woman who meets a man named Mitch Brenner in a pet store and makes the decision to follow him to his home. She brings him a gift of love birds, as a romance between the two begins to blossom. One day, at a party thrown by Mitch's sister the birds start attacking children. An assault on the town then begins, bringing with it birds who attack.
What I would describe as a slow-burn movie, this is the kind of film that needs a multi-flavored and versatile wine.
A Rosé is my go to wine, especially when paired with a movie that is just as layered and multifaceted. Generally a refreshing and light flavor profile, it's versatility is second to none. Whether it's a horror movie binge or a mid-afternoon picnic, this wine makes any situation brighter and more flavorful. This particular wine is a new release, coming soon, but it's counterpart, the 2019 version, is a light and beautiful addition to any wine collection. Leaning on the side of dry, it has flavor notes of passion fruit and melon. The meaning of the name "la vie est belle" also shares a beautiful note meaning, "life is beautiful".
Dr. Jekyll and Mr. Hyde (1931)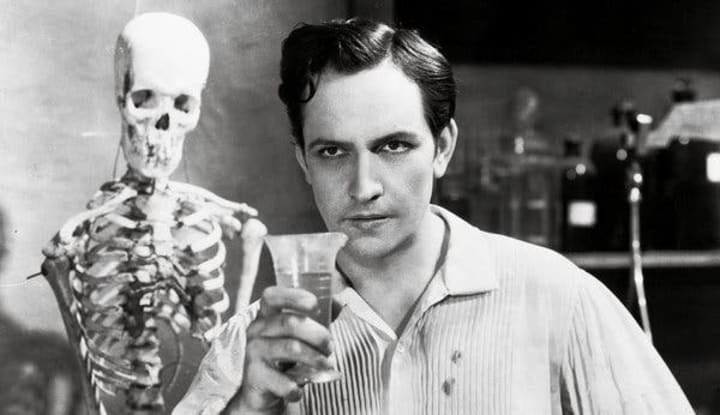 A mysterious tale of doctor by day, monster by night. A man named Dr. Jekyll has a theory that every man has an evil force hidden deep within him. To prove this, he develops a formula that separates the two, turning the once reserved Doctor into a monster who goes by the name Mr. Hyde. Dr. Jekyll, thinking his creation is an astounding scientific feat, soon becomes addicted to his darker side and begins unleashing Mr. Hyde's unadulterated rage as he fights for control.
This classic makes a person think about the age old question: is man inherently good or bad? As you ponder on this idea, you'll need a wine to slowly sip and soften the difficult answers you may come to.
A delicate and flavorful Cabernet Sauvignon is the perfect wine to mull over the nature of man. This wine has a soft feel on the palette, with flavor notes of berries and a light spice. Perfect as a go-to red, this wine is a delicious addition and is one of the only reds I've personally enjoyed drinking as I tend to gravitate towards white wines. Not as bold as the Cabernet Franc and with a slightly lighter ABV, this sauvignon is still well rounded and flavorful. I'd say it's a perfect way to finish a night, even if you finish the bottle.
Check out all the wines and offerings from Siren Song at their website. They ship all across the United States and have free shipping available on orders of six bottles or more. All information on wine menus, offerings and shipping can be found on their website: https://www.sirensongwines.com/