The Best Wines on a Rainy Day
The Best Wines on a Rainy Day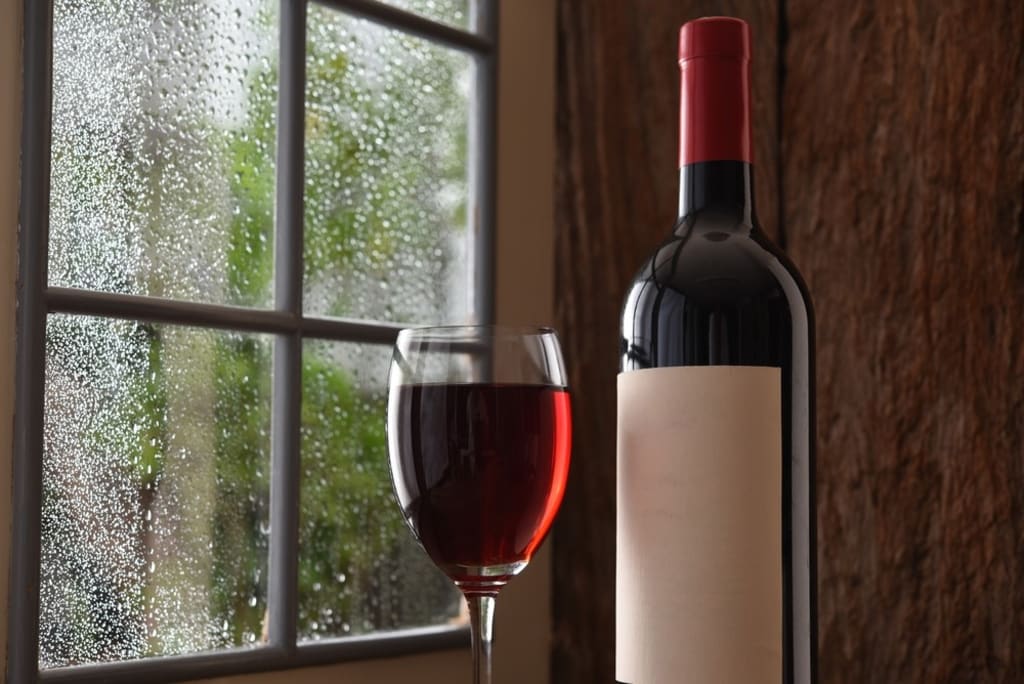 The cold breeze, raindrops dripping at your window, the sound of rain falling on your ceiling and the chilled atmosphere are the things that make us curl up in bed with our blankets and waste the day away with Netflix. Of course, it would be better with some snacks and a nice glass of wine.
Now, we all know very well that choosing a good bottle of wine can be a struggle, especially if you are trying to make it suitable for the current weather you are in right now. It is a common fact that red wines are better to drink on cold climates like rainy days, as they say that a glass or two of red wine warm you up. Choosing a Chateau Petrus wine that fits the bill for your need is bothersome, as there are a lot of wines out in the market.
Wines can almost fit the bill to every occasion or event, casual or formal; you name it. Even just lazing around a cold morning with your blanket in front of the TV, there is no exception. Dark red wines are your go-to wines during this occasion, as it balances out the temperature in your body with its characteristics. The tannin, the flavor, the alcohol content, and even the aroma could create the perfect atmosphere of a slow and cold morning that you desire.
Here are a few of our specially chosen suggestions:
Cabernet Sauvignon
This wine has an intense red color with a little bit of purple hue in it, which attests to its rich cherry flavors with a soft spicy finish. It has a straightforward boldness in it with a little complexity in the aftertaste. It is a full-bodied wine with a fresh spice to it that makes it great for a rainy day on the bed.
Amarone
Amarone is an irresistible wine that instantly grasps you in its taste and aromas. With the color of ruby and garnet, it has a complex set of aromas like coffee, dried fruits, and cherries. Its high alcohol content and tannins make it a perfect accompaniment to a bed date with your partner, as you might want something to warm you up.
Red Blend "Wild Z"
Zerba is a great wine that is a blend of Cabernet Sauvignon, Petit Verdot, and Syrah. The wine has a particular taste and flavor of dark fruit with a hint of spice for the cold weather. It is perfect for drinking with pasta like lasagna and also pairs well with butternut squash ravioli.
Malbec "Reserve"
Very pleasing to the tastebuds that give the flavors of blackberry and a little bit of spice. It pairs well with grilled steak that is from cow meat. If meat is not to your liking, you could also pair it with portabella and a lot of vegetables. However, if you are looking for a local Malbec, try picking up a bottle of Abacela, which is originally from Southern Oregon.
Italian Super Tuscan
With a few hints of vanilla blended with a lot of fruity flavors, a little bit of untoasted oak character can add intense tannin in your palate, which is what Italian Super Tuscan is all about. It is reminiscent of the old world that relies heavily on the flavors the wine can offer. It has a balanced acidity that perfectly pairs well with any food so you can munch on snacks while watching television shows in your bed. With that said, it is also best if you drink it in a fancy setting such as a candlelit dinner or a party perhaps.
Each of these has something in common: they will keep you heated and comfortable enough for that rainy day. For you to bring out the full potential of each wine as the winemaker intended, you should store it in a place where the temperature is slightly more relaxed than the atmosphere. The thought is not you should have a cold red wine, but chill it with a temperature that is a little bit cooler than the room's atmosphere.
Crank the temperature up to 60-65 degrees for about 30 minutes. The temperature is right enough for you to enjoy it, not to mention that it also lets the drink open up, meaning it will unleash the wine's real flavor and aroma. After that, decant the wine for about 15-30 minutes. No need for any fancy decanter; open the wine bottle before serving, and you are good to go.
Takeaway
A glass of your favorite wine adds up to the cold atmosphere of a rainy morning that everybody loves. It will heat your body and will make you more comfortable to just lazily lie on your bed and watch movies and series all day. A bottle of wine will surely make your rainy days more perfect.