Saying Goodbye To Alcohol
For a year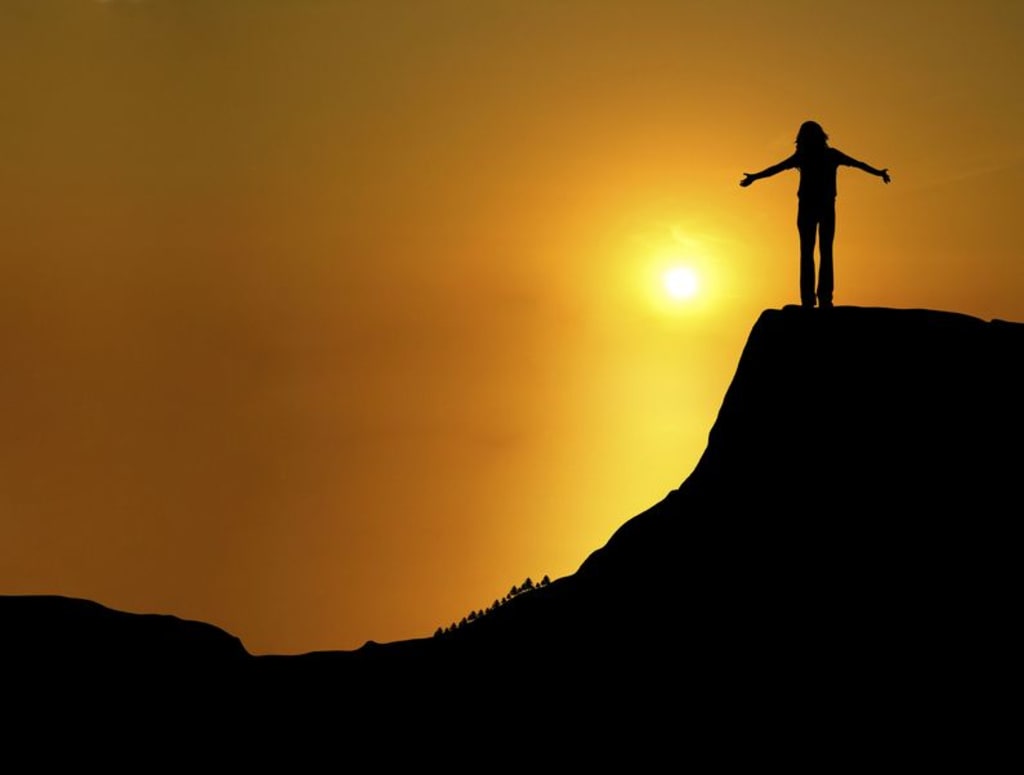 Bye Bye, baby
I speak from a place of personal and heartfelt experiences in which I have seen the effects of alcohol, both short term and long term.
Like any young adult, alcohol-related socialising is a frequent event. I have spent 3 years at University where alcohol was almost a daily encounter and sometimes, a coping mechanism for stress. I really enjoy partying, going out, socialising and, especially when it comes to having a few, everyone looks forward to a Friday night and some catch-up bevs with friends.
In my short lifespan so far I have only encountered a handful of people who do not drink at all, which is laughable compared to the number of heavy drinkers I know.
Before I share my new journey I want to talk about just several things I have learned in the past few years that have led me to call it 'The Devils Drink'.
1. Irrational Judgement Making
Everyone knows that a drunk decision is never a wise decision. When your mind is polluted with unconventional and crazy thoughts you act on those impulses. This leads to all sorts of poor decisions and consequences to follow.
2. Aggressive Behaviour
I have noticed how much aggression is in the atmosphere around drunk people. People are hot and quick to react in a situation that when sober would seem like a minor inconvenience but, when drunk, is the start of a Spartan War. I'm sure everyone has experienced an argument while drunk. It could be either verbal or physical; in whatever case, your thinking isn't straight and overreaction is compulsive.
3. Declining Health
I'm not just talking about a 24 hour hangover. Don't get me wrong, it's the worst. Feeling like you might not recover from constant nausea and migraines and spending your day moping to let it pass…. ew. I'm talking about your internal organs, your heart, liver, stomach, throat, reproductive system and alcohol-related brain damage (which is a real and highly concerning disease). Your immune system goes down, you are more susceptible to common illnesses. There is a reason it makes you feel bad the morning after, and the effects are not just short term.
4. Anxiety & Depression
Whether people drink to fill the void of mental anxieties and depression, or feel those things after drinking it is very common. Alcohol is a depressant, which means it can disrupt that balance, affecting our thoughts, feelings and actions – and sometimes our long-term mental health. This is due to your neurotransmitters, which channel alcohol from one nerve to another. The relaxed feeling you get whilst drinking is part of this process. The aftermath, however, isn't pleasurable. This is an endless cycle of drinking to feel good.
5. Alcoholism
I have had experiences whereby people who are very close to me fall into this hole. It's very sad. It's used as a coping mechanism, and as a tool of guidance. Sometimes the person does not even realise they are an alcoholic. Sometimes it is also too late. It is not a lifestyle choice, it becomes a natural part of daily life. For whatever reason, a person is an alcoholic, it always starts with mental health and that one drink.
6. Effects On Relationships
If you know a big drinker you will also know that at times their drinking has a hard effect on your personal relationship with them. It might be an argument, physical fight, family breakdown, or unacceptable and incomprehensible behaviour. It's stressful to be around them and to know how to help them.
Drinking is a nice past time and a chance to unwind. I'm a firm believer in 'everything in moderation'. When things get out of control and alcohol is being consumed too much, enough is enough. I really want to create awareness on alcohol consumption even though everyone knows a lot already. It's such an important issue for me which is why I have decided to do this.
As one of my New Year's resolutions, I am going to do 2018 completely alcohol-free. 11.59 PM on December 31st I will say farewell to my last drink for a year. Not even a glass of champagne on my birthday.
I am raising awareness about alcohol and its short term and long term effects on health, families, and people who struggle with alcoholism. If you spend 1 night a week going out drinking, that's an average of £30 a week, £120 a month, and £1440 a year that is spent on alcohol. All money saved from not drinking I will spend on adrenalin-filled adventure activities that will highlight the beauty of life without needing alcohol to have fun. All sponsored funds will go to The Amy Winehouse Foundation, working to prevent the effects of drug and alcohol misuse on young people.
You can follow my journey and donate here on this link:
https://www.justgiving.com/fundraising/hanaeatkins
I'm so excited to be challenging myself on this journey! I'm so appreciative of any support.
Reader insights
Be the first to share your insights about this piece.
Add your insights