Rise of the Mobile Wine Bar
Cheers, wine lovers! That sound you hear just might be a fully-equipped wine bar rolling your way.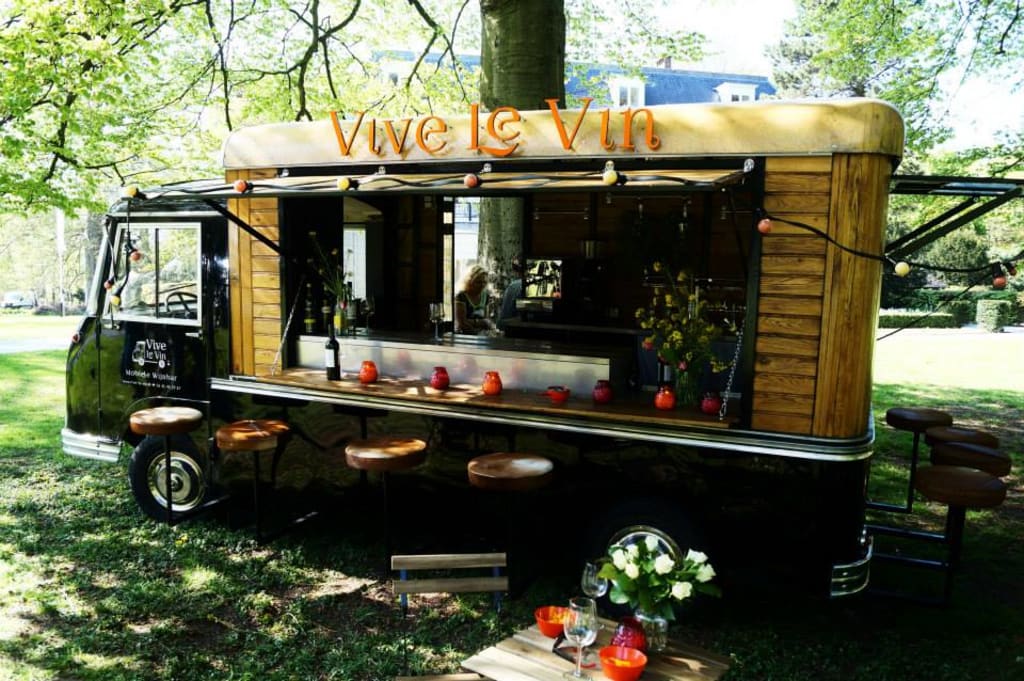 Image: Vive Le Vin
We live in a wonderful age of accessible, affordable street food. Food trucks are mobile marvels of modern meal management from which hungry passersby can avail themselves of breakfast, lunch, dinner, or dessert from virtually any cuisine. With the number of options available having climbed steadily over the past several years, it seemed like time to look at food service areas to which less attention has been devoted. Trucks with beverages, particularly alcohol ones, as their main focus have been slower to propagate than their edibles-based brethren, though it seems that these itinerant drink stations are on the rise as well. After all, why go out to the bar when the bar can be brought to you? The following list of mobile bars touches locales all over the world where indulging your love of wine is as simple as stepping toward the curb.
Castle Wines Mobile Wine Bar - England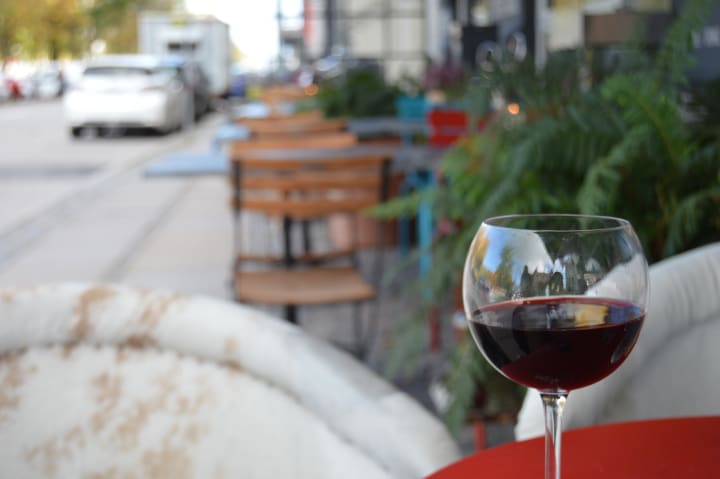 Serving an extensive list of Champagnes and wines in the UK, and equipped to provide table waiter service to those who are so inclined, this mobile wine bar is available for private events. Whether you want a wine list constructed for you, or prefer to craft one in your own image, this vehicle takes wine on the road with attention to your every desired detail in mind. Included with the wines supplied for your event are glasses, Champagne flutes, and the chilling and serving of your selections.
The Saint Emilion Wine Trip - France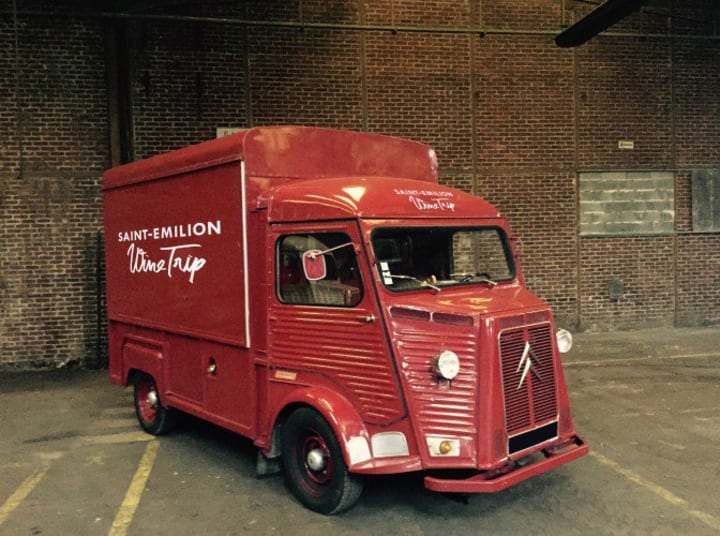 Red and shiny as a polished apple, this vintage 1976 Citroen panel truck is made at once recognizable by the phrase "Saint-Emilion Wine Trip" emblazoned across its side. Rolled out in March 2016, it made no less than 15 stops on a road trip through southwest France, Pas de Calais, Brittany, and Alsace, bringing its 16-wine rotation to jazz festivals, antique markets and wine fairs. As of May 11th, 2017, this annual road trip is rolling again through the streets of France and Belgium, with plans to showcase no fewer that 16 wines from the four Saint-Emilion appellations at each stage of the journey. A sommelier pulling double duty as the vehicle's driver will pour the good times alongside winemakers who will make the scene at each stop.
Twitter: @Vinsstemilion
Facebook: https://www.facebook.com/vinssaintemilion
The Wondering Wine Company - England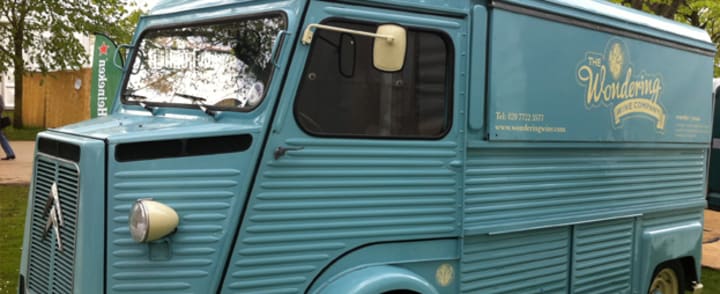 Promising on its homepage to "make your event an adventure" is a good way to begin. Serving up nearly 80 quality wines from more than a dozen producers fanned out across 8 countries keeps the party going. This roaming winebar pours the goods into shatterproof eco-friendly cups from its fleet of iconic vintage Citroën H vans and Airstreams. Need to keep the good times flowing at an event of your own? Hire them and let them tailor their presence to your needs.
Twitter: @WonderingWine
Instagram: @wonderingwine
Vive Le Vin - The Netherlands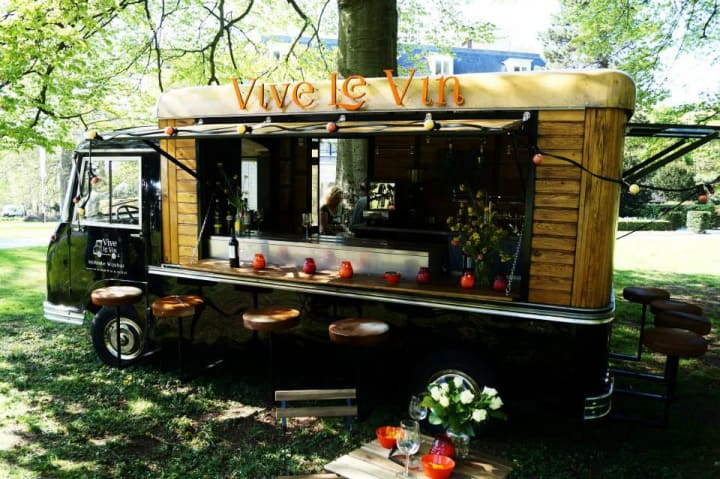 Wine might be its forte, but Vive Le Vin also serves coffee, organic juices, and bottled beer in between the sniffs and swirls of favored reds and whites. The 1964 classic Citroen HY Currus has rolled through all manner of gatherings from festivals to weddings across the Netherlands, and all events in between where wine and laughter are welcomed. For all the curiosity value of its wines, the vehicle itself has a compelling backstory as well, said to have known a former existence as a pickup truck-cum-flower cart at special events throughout Paris. Included among these according to the company's website, is its having been present for the funeral proceedings of French singer Dalida.
Union Wine Company - United States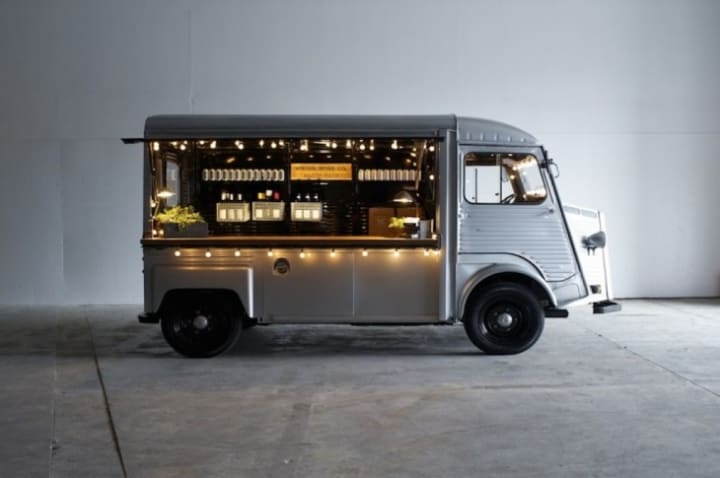 This Oregon-based wine company's truck handles private events as well as embarking on the occasional road trip to venues like music festivals, and other revelry. Its custom repurposed 70's Citroën H Van (named "Celeste," because when you see it, it totally looks like a Celeste) is ready to roll out your favorite wine selections from Oregon's prized Willamette Valley in bottles or in cans, operating on a simple principle: you provide the space, Union Wine Company will provide the wine.
Twitter: @unionwine
Instagram: @unionwinecompany
Clio's Van du Vin - England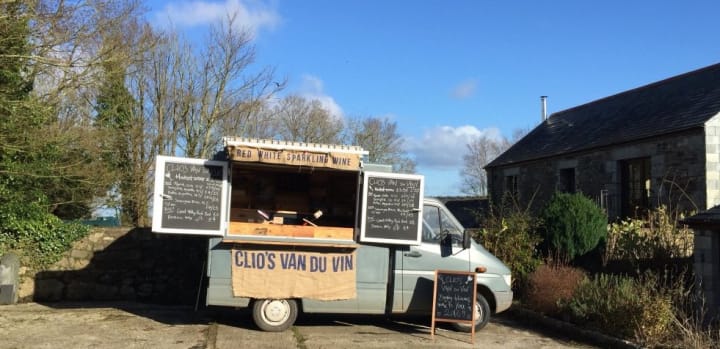 When you install a bar in a Mercedes Sprinter, Clio's Van du Vin is what you end up with. The little wine truck that could, Clio's Van du Vin does festivals, beach banquets, weddings, tailored wine tastings, and more throughout England. Born, as stated on its website, from "a frustration that good wine was impossible to find at festivals," this wine shop on wheels is doing something about that injustice, wine serving by conveniently mobilized wine serving. From English sparkling to red and whites from locales like Argentina, New Zealand, and Western Australia, one will find a variety of wines being drunk and discussed at length there.
Twitter: @Cliosvanduvin
Facebook: https://www.facebook.com/cliosvanduvin?fref=ts
Caràvin Street Wine - Italy
"So, an attorney and a sommelier stepped into a wine truck," might sound like the setup for a joke of questionable comedic merit, but in this case, it's how Caràvin was born. Another entry on this list that wants to be your huckleberry with regard to private event bookings, this wine wagon can be spotted taking its wines to the streets of Italy and beyond, running from the Strait of Sicily all the way to the Alps in some cases. It does this by way of bringing the nectar of the vine to parties, weddings, street food festivals, and even on-the-road tastings. Besides an entrepreneurial spirit, its two founders also share the desire to promote Italian wine culture to the masses, so customers can expect to come away from this truck not only with tasty wine on their lips, but also with their Italian wine knowledge expanded.
Facebook: https://www.facebook.com/caravinstreetwine/
Vin Van Voom - England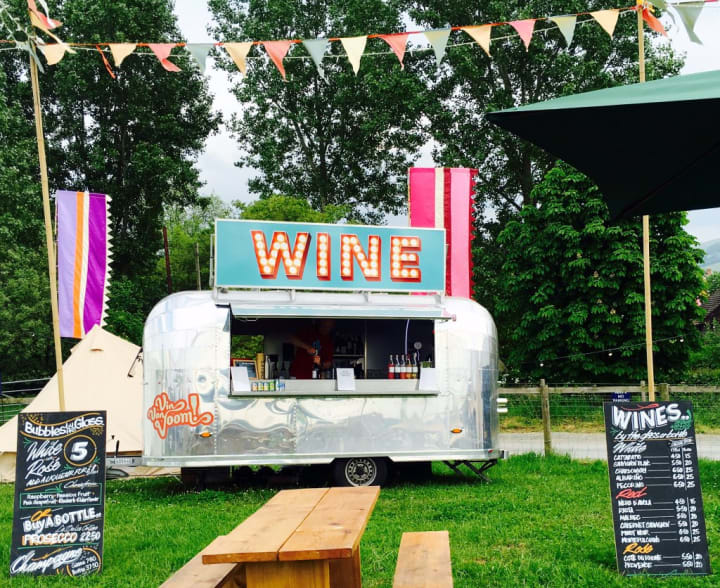 Co-owned by wine maven Kate Goodman (whom you will know from BBC's Food & Drink if you're cool, and you are cool, right?) this customized 50's-style juggernaut encloses 1000 cubic feet of mobile wine bar in a retro-styled trailer and is said to be capable of handling up to 250 discerning palates per hour. Wines from smaller, family-owned and operated wineries from around the world are the focus here, and while reds and whites are afforded as much attention as one would expect, this wine wagon paints it green by utilizing reusable drinking vessels made from recycled material and deriving its lighting from low-power LEDs.
Twitter: @TheVinVanVoom
Facebook: https://www.facebook.com/VinVanVoom/
Instagram: @vinvanvooom
Tastings: A Wine Experience - United States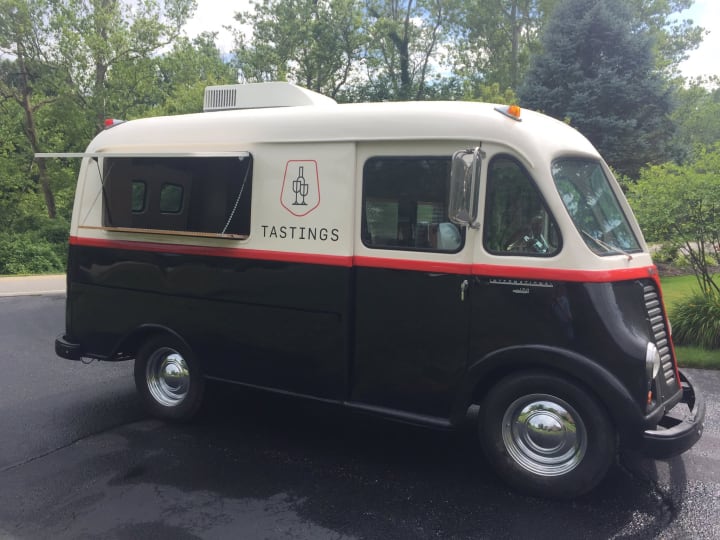 Wine lovers finding themselves in Indianapolis, Indiana can belly up to this restored 1952 International Harvester Metro for sips of up to six different varietals. These hail from well-known distributors as well as undiscovered pearls of the wine world. Rolling onto the scene of your next shindig stocked with over 1,000 servings, this winebar's offerings run the gamut from still wines to sparkling, Champagne to dessert wines and ports. Tending to keep wines in rotation for two to three months before bringing in new labels ensures there's always something new to be tasted. And that's before you even get to the food menus laden with brunch items like Blueberry Waffles or Pig Hash, tapas selections, cheese plates, and more. Proving to have thought of everything, this wandering watering hole even carries a selection of after-meal cigars.
Twitter: @TastingsIndy
Instagram: @tastingsindy
wine
bars
list
About the author
Food blogger, Certified Sherry Wine Specialist, WSET3 wine scholar, comic book geek, Japanophile, aspiring gym rat. Never met a shrimp, prawn, or mussel I didn't like. Explore eating & drinking culture with me at FlavorfulWorld.com.
Reader insights
Be the first to share your insights about this piece.
Add your insights