Prickly Elder: An Epicenter For Both Familiarity and Innovation
Located on the bustling and infamous Mesa St. in El Paso, Texas, this bar is both nostalgic and original.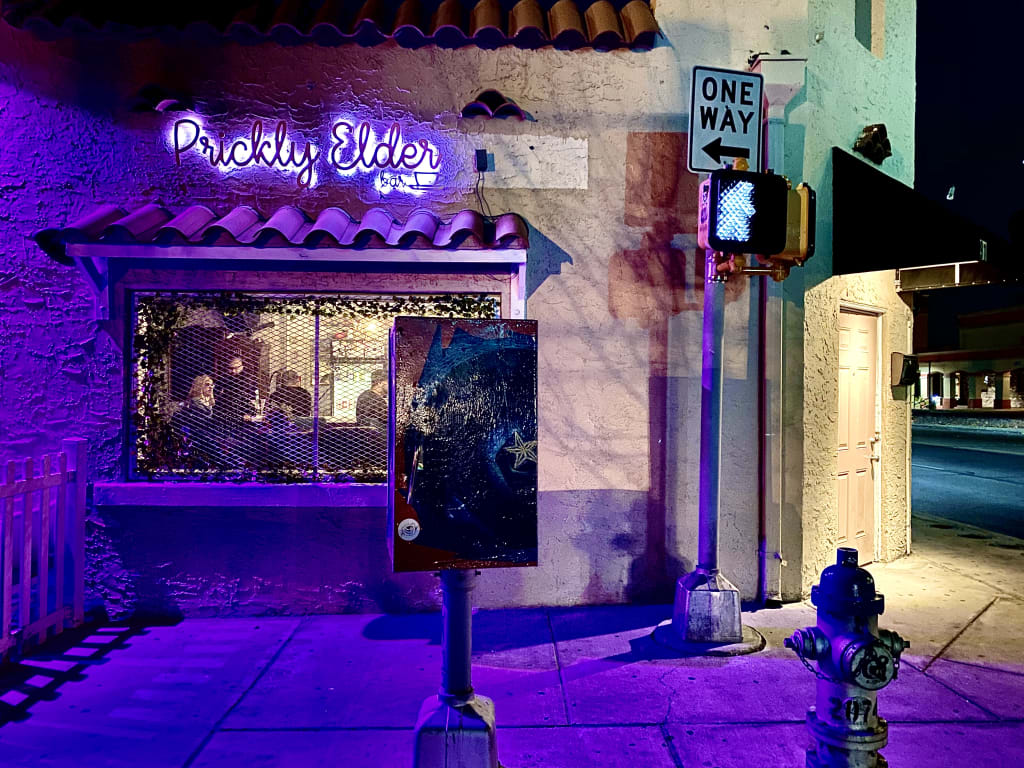 Prickly Elder, located at 916 Mesa St. in El Paso, Texas. Photo by Jose Soto
Isolated at the farthest western tip of Texas is a desertic and mountainous gem. With over 500 miles between it and Austin, its closest major Texan city, El Paso, Texas, has become a flamboyant hybrid of the American Dream and Mexican culture. Two miles south of El Paso is Ciudad Juárez, one of the most populous cities in Mexico. The only dividing apparatuses between the two major cities are the Rio Grande and four international bridges of entry.
Consequently, the heritage, language, and influence of both cultures and nationalities coexist in esoteric fashion. Uniquely, El Paso is an American city with a Mexican heart. Here, you have Fort Bliss, a major American military base, and Segundo Barrio, a historic Hispanic neighborhood, both embraced by the Franklin Mountains.
This unique phenomenon is front and center on Mesa Street, one of El Paso's most heavily-trafficked main roads. It is a bustling, sloping, curvaceous street which begins its lengthy journey upward right at the city's border with Mexico, lining itself with bicultural and bilingual neighborhoods and schools, locally-owned businesses, companies, eateries, and bars along the way. In El Paso, Mesa St. is the aorta which pumps much of the blood supply throughout the anatomy of the city.
It also cuts through El Paso's downtown, a dynamic hub for polychromatic, culturally-reflective murals, art instillations, traditional Mexican cuisine and street food, a diverse music scene, a sectional public trolly system, a historic plaza, both new and old local businesses, and a lot of frothy beer and cocktails. It is prosperous and innovative, yet also historic and traditional.
The byproduct of all this coexistence is a population as distinctive as the city itself.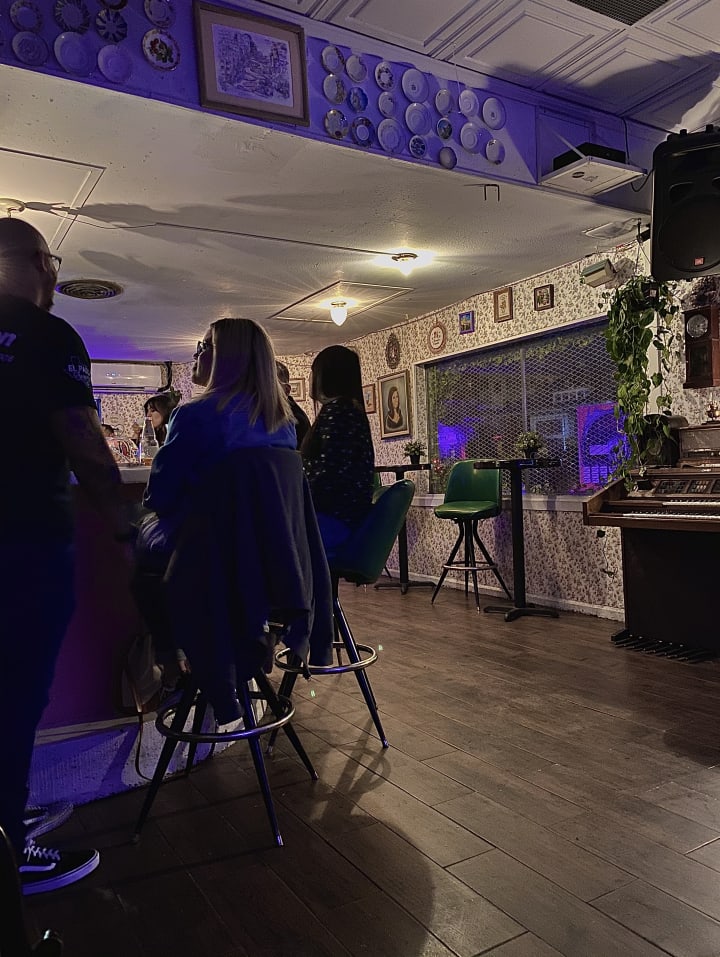 One local business on Mesa St. has become an epitome of the diverse city and population it services.
Nestled a few blocks north of I-10, El Paso's main highway, at 916 Mesa St., is Prickly Elder, an idiosyncratic bar in an already peculiar area of the city. If seen from the outside as you drive up Mesa, Prickly Elder emits a discreetness typically reserved for health clinics and public notaries. Aside from its business sign and a white picket fence, the establishment implies mediocracy. Once you open the doors to Prickly Elder, however, it's anything but.
Walking into Prickly Elder can be a bit transcendent. Located in one of the most urbanized yet preserved areas of the city, Prickly Elder's ambiance is a keepsake of days long gone. Immediately upon entering, nostalgia is exuded. The wallpaper is vintage, an ode to the 1980's floral detail motif, likely plastered on the walls of your grandmother's house. In fact, the aesthetic of Prickly Elder is grandmother's house. The place is filled with relics, awing patrons with reminiscence instead of contemporary design. Cocktails are served in primordial Mother Goose teapots. As decorations, there are old wall clocks and lamps. An archetypical armoire holds spirits and bitters. There are two floral print, battered sofas, defying the phrase 'style over comfort.' Indeed, Prickly Elder is a niche bar, easily seeming as your grandmother's preference in her hay day.
However, Prickly Elder's entire thematic approach isn't out with the new and in with the old. While the bar prefers dated designs and decor, it welcomes a modern zeitgeist, almost reinventing it on its own for the local bar goers. Much like its host city of El Paso, Prickly has crafted a niche for safekeeping the past while inventing the future.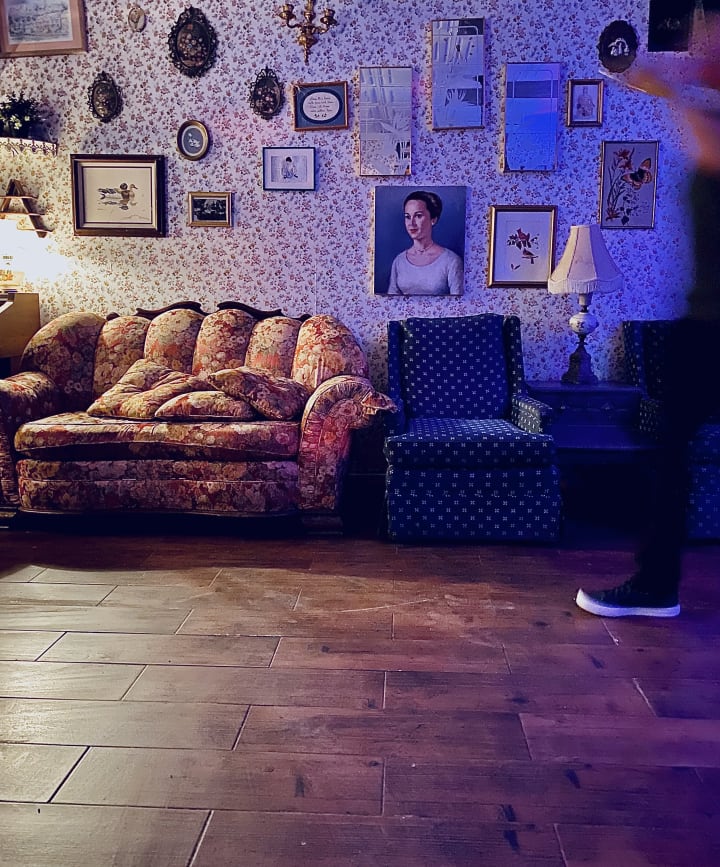 On the south side of I-10, a mere blocks from Prickly Elder, is Pride Square, a cluster of LGBTQ-centric bars and a nightclub. While the crowd at Pride Square is diverse, attracting both queer and straight people, Prickly Elder is, arguably, more emblematic of the assorted identities and personalities of the El Paso/Ciudad Juárez borderplex. The bar has become a hub for both enigmatic bartenders and customers; aspiring artists, creatives, musicians, scholars, and interesting dressers.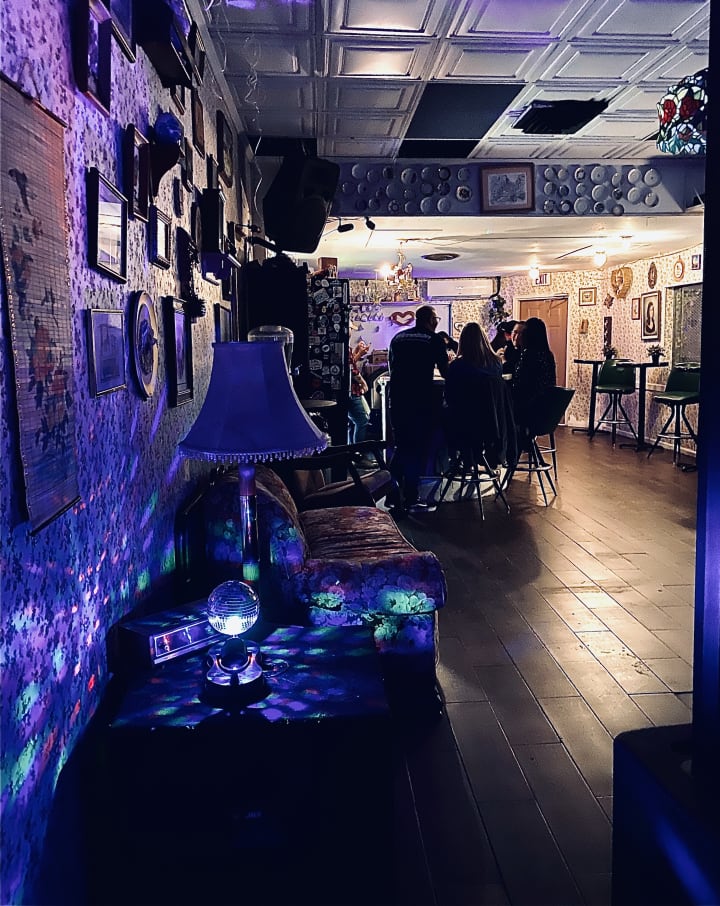 Although not strictly contingent to Generation Z, it is mostly individuals born in the middle-to-late 90s which frolic to Prickly Elder. It has become an entertainment and social gathering hamlet for innovators and progressives. Weirdly juxtaposed with the bar's yarn-knitted placemats and wooden chairs, these young, vibrant individuals, many of whom are non-binary, gender fluid, and transgender, have brought with them a modern creed; one of inclusivity, non-existing gender norms, self and communal empowerment. By proxy, Prickly Elder has become a haven for an increasingly diversifying young demographic in both El Paso and Ciudad Juárez. It isn't, by definition, a gay bar, but it isn't your neighborhood dive bar either. At one end of the bar, you can see a heterosexual couple passionately engaged in a kiss. At the other end, you can find a campy drag queen wearing an exuberant blue wig.
As fluid and fused as the gender-roles and cocktails are at Prickly Elder, so is the music. With both El Paso and Ciudad Juárez being electronic music meccas, the DJs who perform at Prickly Elder often mix traditional Mexican music with electronic beats. Classic cumbias and salsas, as well as both Spanish and English pop and reggaeton, are incorporated with deep house and techno by male, female, and transgender DJs. Regardless of who is mixing, the dancefloor is frequently at capacity on weekend nights. Just like the craft beer selection at Prickly Elder, the people dancing are miscellaneous; Caucasians, Mexicans, transgendered men and woman, hipsters, Chicanos, Blacks, queers, punkers, soldiers, cholas and cholos, all cramp the allotted space for feet stomping and hip swaying. Staying true to its nature, Prickly Elder's crowd can easily be confused for that of a 1990s warehouse rave where the motto is 'come as you are.' Prickly Elder has become a snapshot of the eclectic El Paso/Juárez community, reflective of deeply-intertwined roots which sprout in both countries as wildflowers, like the ones hovering on the backroom's wall.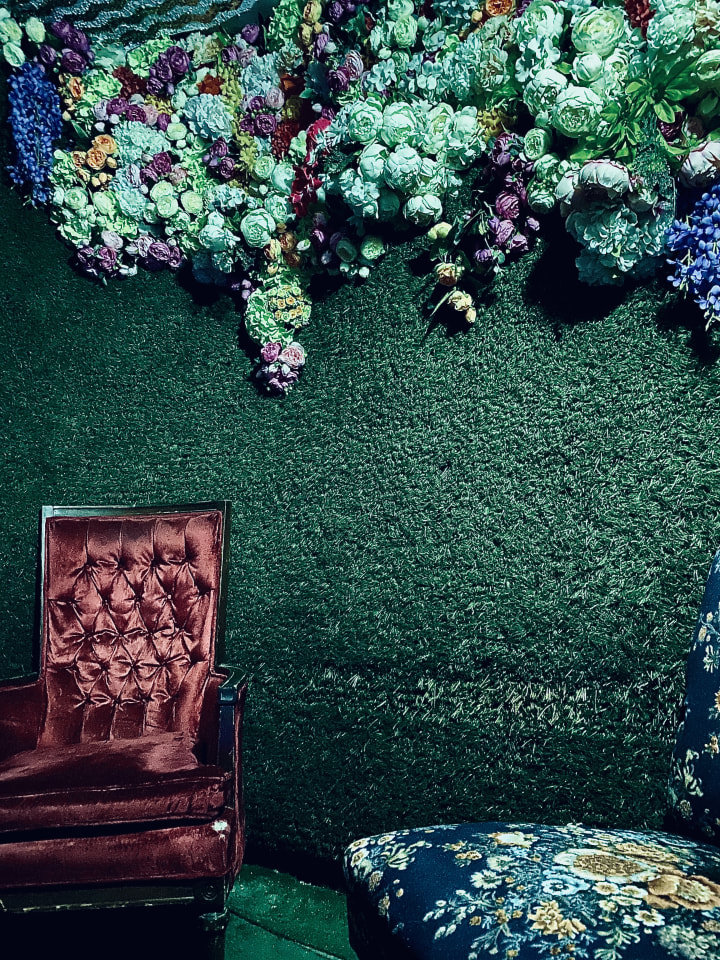 Even on weeknights, Prickly Elder still operates as a friendly bar, welcoming of everyone, much like a grandmother would be. That approach is not only the establishment's creed. It is a promotional component. On social media, Prickly Elder refers to itself as "granny's house," garnering a sense of comfort and warmth. Conveniently located on Mesa St., Prickly Elder functions as an epicenter for both familiarity and innovation. One wave ripples through recognizable and paved streets while another builds on freshly new ground. And like most granny homes, everyone is welcomed as long as you behave well.