Pinot Paradise
An Afternoon With David Duband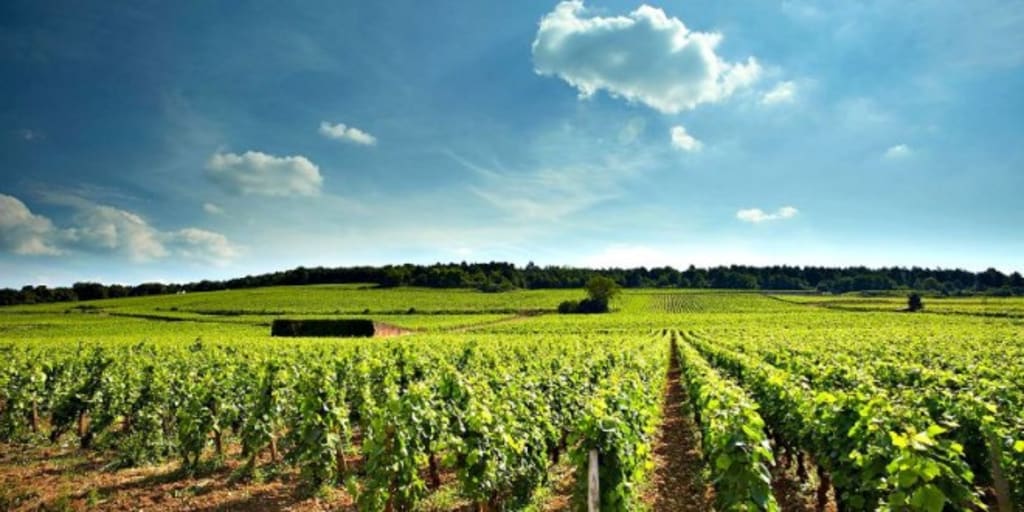 Burgundy
"I had a full summer drinking Dujac, DRC and de l'Arlot and I thought to myself, these are the kind of wines I want in my cellar."
David Duband uttered at the start of our Zoom tasting as most are these days. He was speaking in relation to the epiphany he had in regard whole cluster fermentation. This is a practice that has become even more common than I knew, David stated that at least 60% of Burgundian winemakers were using whole cluster for their Pinot Noir.
60% whole cluster is done for village, 75% for premier cru and 90% for grand cru with all wines spending between 13 and 14 months in barrel with usually no more than 30% new oak, this is all across the board and has been used since undertaking whole cluster in 2006.
The Duband domaine was started in their early 1960s, based in the village of Chevanne in the Hauts-Cotes-Des-Nuits appellation. They originally began by selling their grapes which came from their plots in Nuit Saints George, which were their initial purchases. Today, they operate parcels in 25 different appellations and sub appellations with no less than 6 Grand Cru plots in their portfolio.
He recalls his initial vintage at a mere 19 years old, making 20 barrels of wine from their 3 plots in Nuit Saints George, two of which being premier cru. He racked off his then short albeit impressive CV, stating two winemaking stages at Guy Amiot and Domaine de l'Arlot, the latter being connected to him via his family tree.
We start our tasting with the 2017 Bourgogne Rouge, which come from numerous plots around the Hauts-Cote-Des-Nuits appellation. The wine is every bit of good as it should, for me, a Bourgogne Rouge should serve one of two purposes. First, it is your gateway drug into the wines of Burgundy, whether it be Bourgogne Blanc or Rouge, it should provide first timers a snapshot of one of the world's greatest wine regions, and why you should spend your time delving further into the wildly vast array of producers and appellations. Second, this wine should give a consumer a pretty clear idea of what this winemaker or producer is all about, their style and their philosophy.
For me, it certainly achieves both, very bright with crunchy and blushing red fruit, also very impressed with the texture and the tannin structure, which will be a reoccurring them here. The profile and the structure of the fruit is what draws you in, raspberry and cherry, the tannins are well integrated, and there's no sign of phenolics or any green connotations.
We move more specifically into Gevrey Chambertin, the 2017 village is next up and this for me was the wine of the day. It comes from vines of approximately 40-60 years old. As a young sommelier, my first entries to Burgundy were via Gevrey Chambertin and since then has had a special place in my heart. This wine delivers everything I love about Gevrey, elegant and plush red fruit, silky tannins and decadent roundness, a bottle to open and share with someone close to you.
David is a great host, someone that answers all the questions before anyone has a chance to ask them. He is someone that is extremely prideful of what he has achieved in his time at the helm, as he should be, but he was particularly beaming and spoke so eloquently of his plots in Nuits Saints Georges, in particular his premier cru holdings.
He was particularly insightful about the premier cru of Les Poisets which is a small climat on the very southern part of Nuits Saint Georges, according to David it encompasses a small hill and is extremely rich in limestone which is extremely mineral and extracts a real sense of terroir as well as acidity, which is why he is even more careful in regard picking and production than any other wine he makes.
He then goes on to speak about tannin, and it's maturity and how it matures, he feels that between 9 and 10 years is where his wines from premier cru upward are good to start drinking as he feels the tannins are at a good stage of maturity and some of the tertiary aromas and flavours. (For the village he feels from 2 years is a good starting point, and you then have 3 to 4 years to make the most of it.)
But this sends him somewhat into a tangent, all of a sudden he bursts in an internally fermenting grape like fashion and says "I cannot understand how producers in this region complain about a 'bad vintage'. The last bad vintage we had was before the year 2000, yes, '11 through '13, '07 and '08 offered challenges, but if you are a good producer, you will make good wine in ANY vintage! I would much prefer this than have to go through what my parents went through from the 60's to the 80's, and even 90's! Want to drink a bottle from '94 or '95 tonight? Good luck!
He gathers his thoughts and returns them to Nuit Saint George, the 2017 Les Proces Premier Cru is everything he says, aloof with a serious imprint of terroir, a very wet, berry covered limestone sort of sensation, the tannins are a step up on the other wines but still very well placed. The fruit is mixture of dry and fresh, but bounce around in harmony and orchestrate themselves of the acid structure very well.
Overall, it was an excellent flight of wines and a great showcase of what David is up to and his thought process in regard Pinot Noir and the future of Burgundy. He takes the remaining time of the seminar to discuss such matters. He said of how he and a number of other producers have taken to planting trees around the local area which assists biodiversity and water in the area. That and planting herbs among his vines which benefits his practice of organic viticulture.