Passion Fruit Substitutes – Sweet Ideas To Try
Passion Fruit Liqueur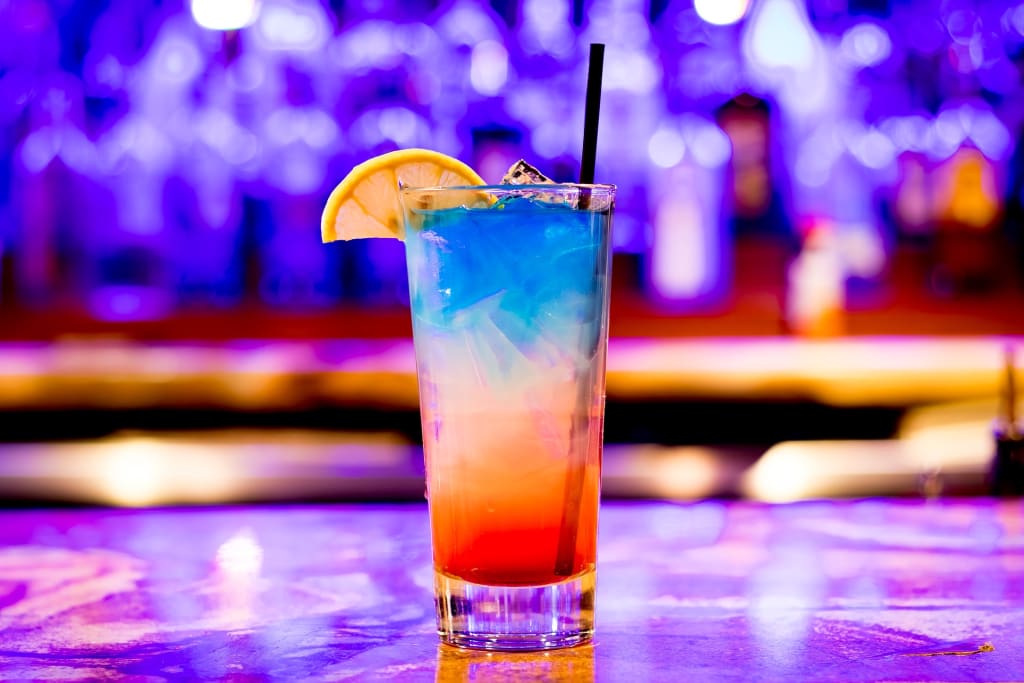 Passion fruit is a beautiful, vibrant fruit with a sweet taste and tangy tartness. Often used in cocktails, passionfruit makes for a refreshing beverage on a hot day or night. Passionfruit substitutes such as passionfruit liqueur or passionfruit juice are great alternatives to the real thing if you can't find it at your local grocery store.
Passionfruit is commonly used as an ingredient in drinks, desserts or entrees to give your food a tangy taste. These fruits are often found at grocery stores or specialty markets but can be difficult to find depending on where you live. If you cannot find fresh fruits, don't worry because here we have listed six substitutes that can be used instead of passion fruit:
Passion Fruit and Pineapple Juice
Pineapple juice can be a great substitute for passion fruit. The sweetness and tartness from the pineapple juice will create a delicious fruity cocktail, similar to one made with passionfruit.
Pineapple Juice is Sweet with a mild acidic flavor similar to that of ripe passion fruit. Some cocktails you can make by substituting pineapple juice for passionfruit include Pama Passion, The Fountain of Youth and Island Glo. Some desserts you can make with pineapple juice as a substitute include Ice Cream, Cheesecake and Exotic Poke Cake.
Mango Juice
Mango juice is a delicious tropical fruit that has an intense fruity flavor similar to passionfruit. Some cocktails you can make by substituting mango juice for include Jamaican Sunrise, Montego Bay Mojito and Kiwi Crush.
Mangoes are easy to find at grocery stores or specialty markets but if they aren't in season then frozen mangoes can be used instead. Just thaw the mango before using them. If you do not want to use fresh mangoes because it's difficult to cut up this versatile fruit, consider buying canned mangoes. Be sure to buy ones with no added sugar as these will affect your cocktail recipe.
Passionfruit liqueur
Passionfruit liqueur is also a great substitute for fresh passionfruit, and makes some delicious cocktails. Some popular recipes that use passionfruit liqueur are Fatal Attraction, Passion Fruit Martini and Tropical Itch.
These fruit liqueurs can be found at many stores or online, but you can also make your own. Try adding a little bit of passionfruit to rum (or vodka) for an easy homemade recipe. Passionfruit liqueurs can also be used to make desserts such as tarts, cakes and pavlova.
Passion fruit syrup with orange juice
Passionfruit syrup can also be used instead of fresh fruit when making cocktails. This delicious syrup with orange juice is a delightful substitute for the actual fruit in drinks, and it's an easy way to add a burst of summery flavor to any beverage. This fruit syrup can also be used in desserts such as cakes or tarts instead of fresh fruits.
Mango Lassi (yogurt drink)
Mango Lassi is also a great substitute for this fruit in cocktails and desserts. This drink is a popular Indian beverage that can be made at home, and it's the perfect addition to any cocktail or dessert menu. Mango Lassi with strawberries make an amazing alternative to alcoholic beverages such as Daiquiris. It has a delicious combination of tastes which create smoothies with tropical flavor.
Banana Lassi (yogurt drink)
Banana Lassi can also be an alternative to passion fruits in cocktails and desserts. Similar to mango lassi, it is a popular Indian beverage that can be made at home. Banana Lassi can be used in cocktails such as piña coladas. One great idea is to use an ice cream machine for this banana lassi recipe and make a delicious frozen cocktail that everyone will love.
This drink recipe makes two servings, which can be perfect if you're hosting a party or simply want to indulge in something sweet after dinner with your significant other. It has the tartness of passion fruit blended into a creamy texture that's absolutely delightful.
Apple Liqueur
Apple liquor is another alternative ingredient that works well in place of passionfruit in cocktails and desserts. Homemade apple liquor looks like it came straight from professional bartenders because its appearance resembles aged whiskey.
Lemon Liqueur
Homemade lemon liqueur can also be used as a substitute for passion fruit in cocktails and desserts. This super easy recipe takes just around 20 minutes to prepare, perfect if you're really craving that sweet flavor of passion but do not have the time or ingredients ready.
Passionfruit Tea with honey or sugar to taste
Passionfruit Tea is an ingredient that not many people know about, but it is a great substitute for the real thing. A few tablespoons of the tea can replace one fresh fruit in your recipes and add more flavor. This Tea contains Vitamin C so this will help with having healthy skin as well.
Whether you're a cocktail lover or not, the passion fruit is definitely one of those fruits with an intense flavor that can make any drink taste great. While it may be tempting to reach for your typical orange juice and vodka mix when you're in need of a quick refreshment, these delicious alternatives are perfect for summertime sipping. In addition to being tasty enough on their own, these recipes are also versatile, just swap out ingredients as desired based on what's available at your local grocery store or farmers' market.