Old World Versus New World Wines
The Debate Among Wine Drinkers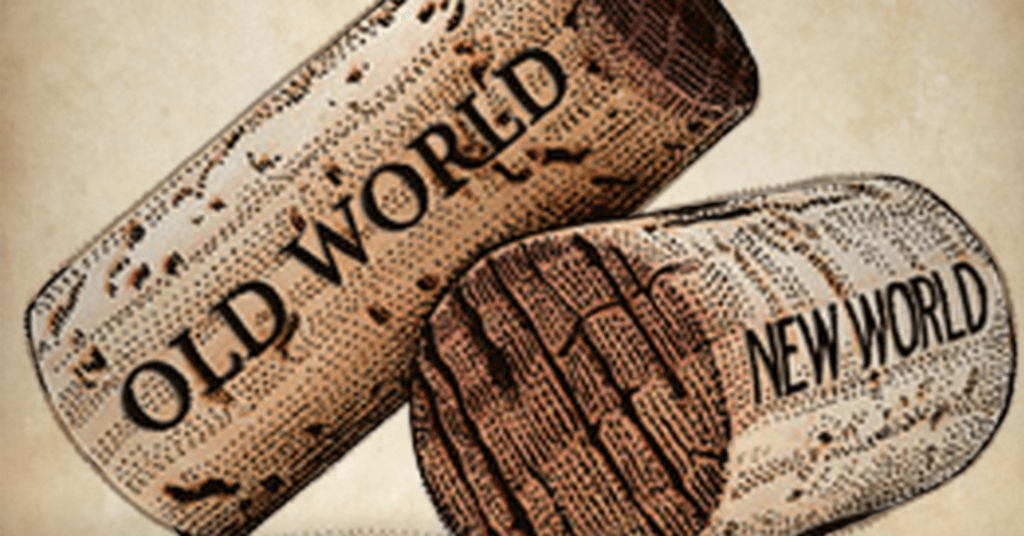 There is a common debate among wine drinkers all over the world about which are the superior wines: Old World or New World. People will often voice their preference for one over the other. In fact, people who favor Old World wines are often condescending toward New World varieties. The current trend of wine connoisseurs is a preference for Old World wines as opposed to New World wines. This is due in part to the heritage, nostalgia, and romance associated with Old World wines. However, tastes change over time. It may not be long before people favor New World wines again as they did after the 1976 "Judgement of Paris" blind taste test that put California wines on the map. (For those not familiar with this reference, watch the movie Bottle Shock.)
What's the difference?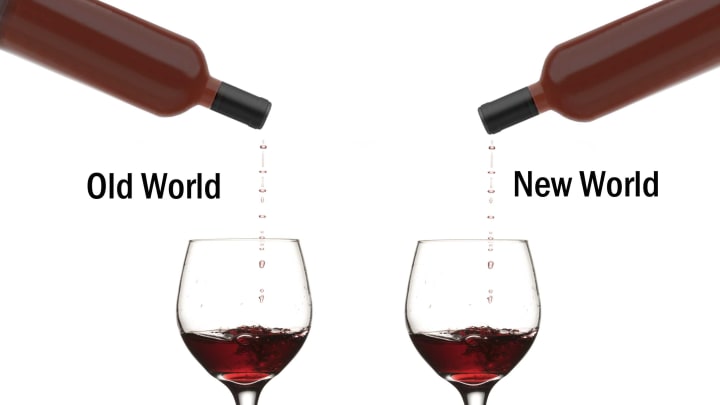 Old World wines are defined as those that are produced in wine regions in Western or Central European countries as well as the Mediterranean basin and in the Near East, where wine first originated. In fact, these regions have been producing wines for thousands of years. There is archaeological evidence indicating that wine production dates back to 7000 BC. Generally, these wines are lighter bodied and more acidic with less alcohol than New World wines, owing to the cooler climates and the traditional wine-making techniques that are employed. Winemakers in the Old World grow and harvest their grapes with more of a focus on the terroir, making the wine more of an expression of the appellation rather than of the grapes. This is why Old World wines are usually labeled based on the region they are produced in rather than the grape varietal. For instance, when someone refers to a wine as a Burgundy, they are not signifying that is a red wine. They are referring to a wine that is produced in the Burgundy region of France, which may or may not be a red variety. Wine makers have been making wine according to traditional techniques for centuries, and anyone who strays from these techniques risks the wrath of their peers. In addition, some regions have laws that regulate where grape varieties can be planted, what harvest procedures can be used, and specific winemaking methods. Another distinction is that Old World wines are meant to be paired with food rather than enjoyed on their own as a result of European cultural influences.
New World wines include those produced in countries not belonging to the Old World. According to Karen MacNeil, the most notable New World producers are the United States, Australia, New Zealand, South Africa, Argentina, and Chile. These are regions in which the vine stock was imported from Old World Regions by immigrant winemakers. New World wines are typically produced in warmer climates and tend to be fuller bodied, less acidic, and more fruit forward with higher alcohol content. In the New World, it's all about the grapes! Wines are labeled more clearly, indicating the grape varietal or varietals used and the region. For those new to the world of wine, New World wines are easier to understand, less intimidating, and more approachable. Therefore, this is typically the place where wine drinkers start their journey. The focus of winemakers is on wine as a libation that can stand on its own rather than a compliment to food. New World winemakers are known for using modern techniques and being open to experimentation. The entrepreneurial spirit is a large part of winemaking in the New World, with winemaking practices varying dramatically from vintner to vintner.
And the winner is...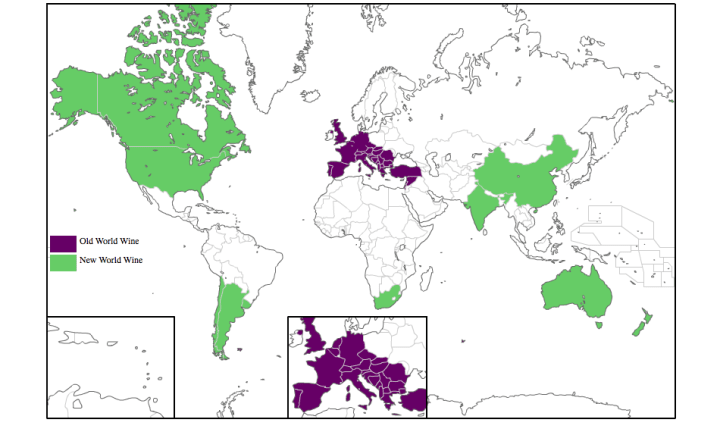 As a wine enthusiast with an appreciation for all wine regions, I do not believe that one is superior to the other. Both Old World and New World wines have marvelous characteristics and offer the wine drinker two unique experiences. No one can deny the romance, culture, and history behind many of the wines of the Old World. Vineyards are often passed down from generation to generation, with an adherence to tradition and reverence for the past. The most sought after and exclusive wines in the world come from Old World vineyards. However, the excitement, newness, innovation, and creative spirit behind New World wines can be intoxicating. Winemakers strive to make unique wines with distinct character that abound with flavor.
Either way, wine is art that emerges from adversity. There is rarely a grape harvest under perfect conditions. Accordingly, no two vintages are ever identical. Wines also tell a story. The recent northern California wild fires are a testament to this fact. The fires began in early October and have affected several wineries and vineyards in the Napa Valley and Sonoma regions. As luck would have it, an estimated 90 percent of the grapes in these regions have already been harvested and most of the vines will not be affected. As a result of this tragic natural disaster, the 2017 vintages of the Napa and Sonoma regions will now be known as the wines that escaped the 2017 wildfires of northern California. In this way, a bottle of wine is like a time capsule. It captures a moment in time that will never exist again, be it a tragedy or a celebration.