Main Things You Should Never Do to a VIP Client
Learn the do's and don'ts of an Ibiza VIP Client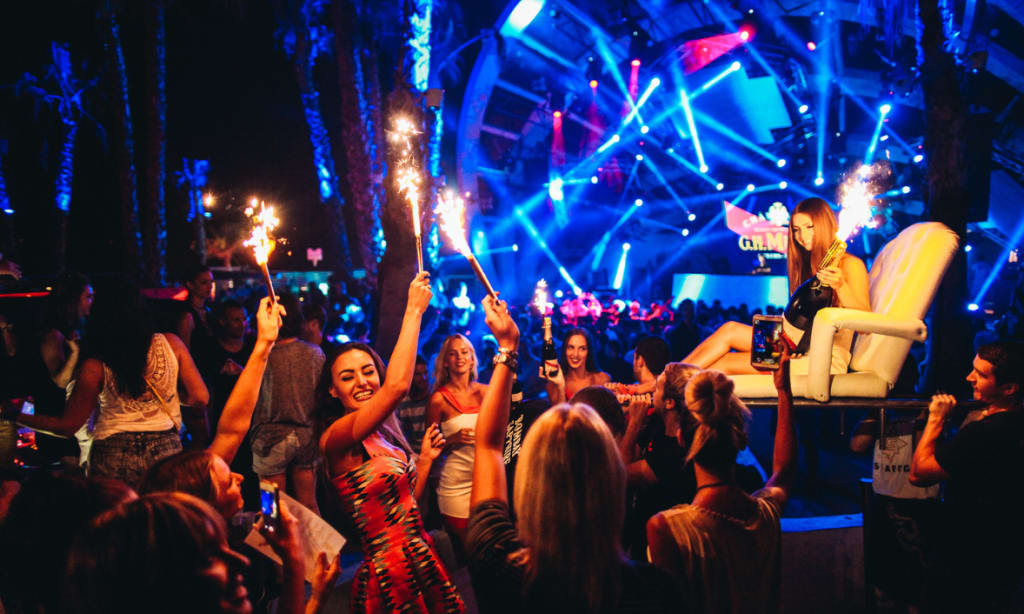 As a VIP relations specialist, I have had the pleasure of creating unforgettable experiences for clients from all walks of life. Through my gift of service and dedication to ensuring that each client has an incredible evening, I have developed strong relationships with many of my clients over the years.
My approach has always been one of respect, kindness, and a willingness to listen to their needs and preferences. This has resulted in many clients who continue to follow me to each venue or event I manage.
With this experience and knowledge, I want to share what I have learned about what should never be done to a VIP client. By avoiding these mistakes, we can ensure that our clients feel valued and respected, which will lead to stronger relationships and greater success in our businesses.
Being taken for granted
Just because someone is a VIP client does not mean they want to be taken for granted or treated as a guaranteed source of income. They want to feel appreciated and valued for choosing to spend their time and money at a particular establishment.
Always being offered the most expensive options
VIP clients do not appreciate being pushed to order the most expensive items on the menu or to purchase the most expensive services. They want to be given options that cater to their needs and preferences.
Poor service
VIP clients expect top-notch service, and anything less is simply unacceptable. This includes everything from attentive waitstaff to prompt transportation services. Ibiza is a party island and a lot of the workers come to party and make some money on the side so there is zero vocational service. So most likely if the service is not trained good before the season, it can lead to disaster service due to the lack of knowledge in the staff.
Lack of personalization
VIP clients want to feel like their needs and desires are being listened to and catered to. They appreciate a personalized approach to service, whether it is customized menus or unique experiences tailored to their preferences. It is important always to take notes when a VIP client show for the first time at a venue and remember their likes when they come again, another time.
Making them feel just like a number
VIP clients want to feel like they are more than just a customer or a transaction. They want to feel like they are valued as an individual and that their business is appreciated. For example: VIP clients hate it when they are charged a higher price for a VIP table in a club, especially when there is high demand and the club decides to sell it to the highest bidder instead of valuing the client's loyalty.
VIP clients seek more than just luxury, they want to be treated with respect and appreciation. Establishments can provide personalized and attentive service to VIP clients to make them feel valued and respected, leading to long-term loyalty and positive recommendations. Strategies such as assigning a dedicated point of contact can help provide exceptional service.
Fátima Hernandez is seasoned professional with over 20 years of experience in Ibiza's nightlife industry.
Throughout her career, she has worked for some of the top companies on the island, including Amnesia, Lio, the Pacha Group, and the Cipriani Group, in various roles such as artistic manager, director of image and public relations, and general manager. These experiences have given her a deep understanding of the local scene and its needs, as well as the ability to manage diverse teams, coordinate complex events, and deliver exceptional service to high-end clients.
Currently, she is running her own consulting and event planning business, where she provides market research, strategic planning, and brand positioning services to new businesses entering the Ibiza market. She also organizes private events of all kinds, from corporate launches to weddings and personal celebrations, handling all aspects of the production, from concept design to execution. In addition, she offers personalized concierge services to VIP clients, such as transportation, accommodation, reservations, and entertainment.
She is proud to say that her most recent project, Konnected, was a highly successful party that she hosted at the W Hotel last year 2022. It is a testament to her creativity, attention to detail, and ability to deliver memorable experiences.
Her extensive experience, deep knowledge, and passion for the nightlife industry, combined with her strong organizational, communication, and leadership skills, make her a valuable asset to any company that seeks to thrive in Ibiza's competitive market.
Please visit her website at fatimahernandez.net to learn more about her background and services, and feel free to contact her if you need her services.
About the Creator
Fátima Hernandez is a seasoned professional with over 20 years of experience in Ibiza's hospitality industry.
Reader insights
Be the first to share your insights about this piece.
Add your insights