Investigating Chinese Bar Culture
A bar is a bar, but those in the Middle Kingdom have a few special quirks.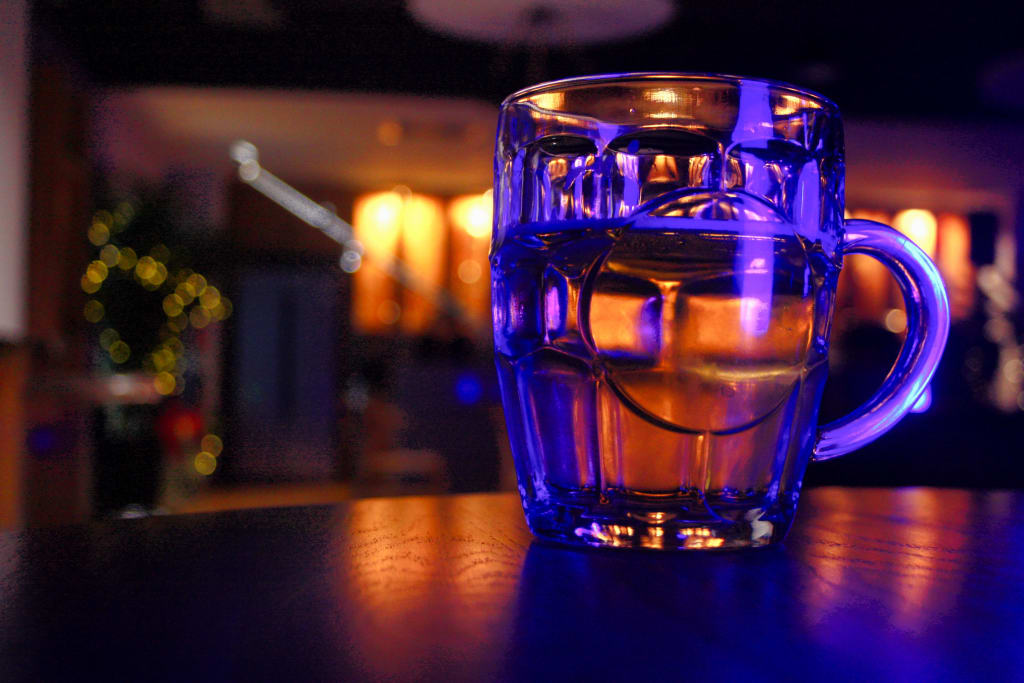 Courtesy of the author
One of my past employers had a lounge area in their offices that, once in a while, they turned into a nightspot. It was a strange thing, finding a bar twenty stories up in an office building, but curiosities like this are far from unusual in China. It also had a certain amount of utility for an agency that, among other things, hired out foreign entertainers - such facilities were a chance to showcase the talent for prospective clients.
Even so, this was still meant to be a standard Chinese bar with standard Chinese amenities. The handful of evenings I spent there gave me an opportunity to observe this country's bar culture up close.
Bars in China are not pickup spots, at least not until the foreigners get to them. These are places one visits in the company of a number of friends, relatives or colleagues. That last one is important - China's business culture is decidedly old-school, and the mingling of alcohol and business is very common. One who doesn't drink (or smoke, for that matter) risks being left out of a lot of golden opportunities.
The selection at many Chinese bars is quite limited. While establishments that service expatriates may have a wide range of beverages, more traditional bars generally have a smaller range. Beer - typically a local brew such as Snow - is the most common, and it comes served not in individual glasses but in tall, table-filling tankards meant to serve the entire party. Most places will also offer imported spirits (usually Scotch and brandy, drinks associated with wealth), but they may receive few requests for mixed drinks even if the bartender knows how to make them.
As with bars in other countries, it is quite common to have food along with drinks, but the items on offer may be a bit different. While Western bar snacks tend toward the salty, the Chinese prefer savory and spicy dishes. Meat may be served on occasion, but a more traditional snack is a dish of spicy vegetables in vinegar.
At a Chinese bar, you may also find dice and shakers at the table, the tools for a traditional form of gambling. While it is uncommon in most of the United States, gambling is a standard part of bar culture in much of Europe, and China is no different. Patrons at a bar without such distractions may bring in their own cards - a practice discouraged or forbidden in most restaurants, but accepted in drinking establishments.
At my old residence in the US, live entertainment was a regular fixture in bars and clubs, but whether you hear live music in Chinese bars depends on a few factors. Size, for one - many bars are simply too small for a stage. But even larger establishments might not bother with live entertainment unless they know that the clientele has a taste for it. Such places are usually labeled as "livehouses" or "music bars" to let searchers know what to expect.
When live entertainment is unavailable, Chinese bars may come with other distractions. Most bars have a pool table - quite sensible, given the growing popularity of the game. Where space doesn't allow for a pool table, one might find dart boards, foosball or other familiar bar games. Some places may even have games of chance, though one should never play one with the expectation of winning any money.
Quirks aside, a bar is a bar wherever you go. The etiquette is easily understood - don't start a fight, don't pick anyone's pocket, don't hit on the wrong person, don't turn your back on anyone unwholesome. While your typical tourist may never visit such an establishment, a basic understanding of the culture (including which local bars and clubs have bad reputations) can be a tremendous boon for anyone conducting business in the Middle Kingdom.
Thank you for reading my article. If you want to see more, check out my serial, The Remnant Pieces.
bars
About the author
Educator, writer and documentarian based out of central China. Catch the full story at www.findthefabulist.com.
Reader insights
Outstanding
Excellent work. Looking forward to reading more!
Add your insights