Indian Single Malt Whisky Will Eventually Have Its Own Category
I chatted with Thrivikram Nikram, director of Amrut Distilleries, to find out more.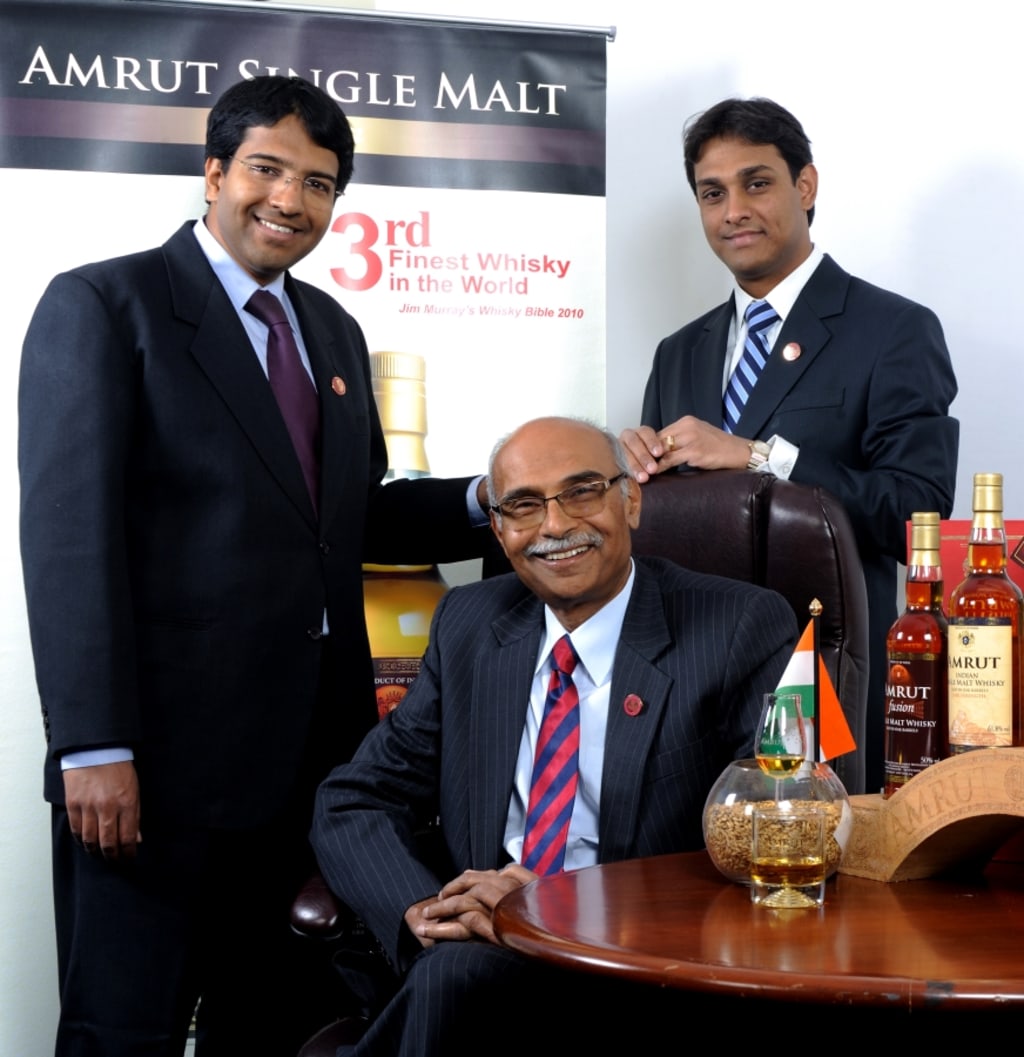 Quality malts: Amrut Distlleries' Rakshit and NR Jagdale and Thrivikram Nikram
As India's Amrut Single Malt Whisky variants continue to make waves internationally, a new variant, Amalgam, has just launched in India.
Amalgam is the fifth Amrut variant released for India. How is this one different from the other Amrut malts?
Thank you! Amalgam is in fact our fifth premium offering in India. However, Amalgam's release is one of its kind. For the first time in India, we have brought together an "amalgam" comprising of the fine malts from Amrut's own distillery, world-class malts from Scotland and select malts from Asia. All this while we have been offering single malts from Amrut but always had the desire to explore the world of pure malt whiskies.
How do you plan to meet the high demand for Amrut in India? Are you catered for this?
We have currently launched Amalgam in Chandigarh, Haryana, Maharashtra and Goa and have been overwhelmed at the response. We are primed to launch in Karnataka this month and make it available across all leading metros in the near future. So we are hopeful of meeting the market demands that the Amalgam will create.
Amrut has a cult following around the world. Can you explain a little about the distilling of whisky in India? What makes Bangalore so special?
Indeed, we are proud to have pioneered the rise of the Indian single malt. Distillation practices nowadays are more or less the same everywhere. Having said that, it is our passion for innovation, wherein we have used unusual techniques in making whiskies like Spectrum, Naarangi, Herald which has created history.
Location does influence the characteristics of the whisky and the tropical climate of Bangalore plays a significant role in maturation. Scottish distilleries lose around 2–3% per annum to the weather (Angel's share) whereas we in Bangalore lose about 10-12% per annum — this also means we are blessed with rapid maturation. Our four-year-old whisky is equivalent to 10–12 years in Scotland in terms of maturity.
Amrut has won dozens of top international whisky awards. Which are most special to you and why?
Amrut Spectrum, Amrut Two Continents have won World Whisky Of The Year Award on the other side of the Atlantic (USA). This is special because we won this title three years in a row since we entered the US market in late 2010. Amrut Fusion 50% has won the Daily Drams Award, and the third Finest Whisky in the World by Jim Murray's Whisky Bible, World Whisky of the Year by Malt Advocate, USA.
While the awards no doubt motivate us, of greater satisfaction is the knowledge that we have helped place India on the global whisky map. It was a moment to savour when, in 2011 a leading publication ran a story about the 20 best whiskies in the world, complete with pictorial depiction of the origins of each whisky. It was most gratifying that India was one of the highlights of the story and that we had played our part (with Amrut Fusion) in making it so.
It is also very heartening to see other Indian distilleries coming out with their own single malts and contributing to the story.
With World whiskies getting so many accolades for quality these days (Japan, Taiwan, Korea, etc) how do you see the Indian whisky industry's growth?
Certainly, there is a momentum for world whisky. I think the Indian whisky category will grow slowly and eventually will have a category on its own, like the Japanese. However, this depends on how other Indian players perform with their brands and quality.
After Amalgam, what next for Amrut?
All in good time!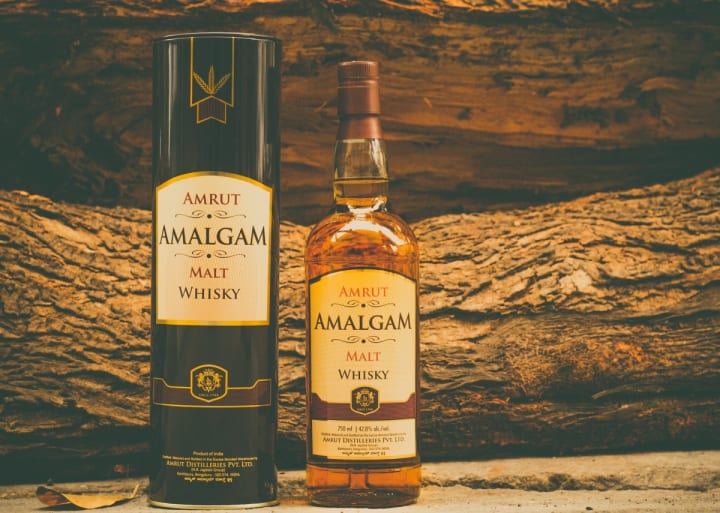 About the Creator
Former journalist, now a full-time WSET certified wine worshipper who writes on, sips and enjoys wine and good spirits. Teacher, learner, helper on #wine #India
Reader insights
Be the first to share your insights about this piece.
Add your insights