How to make an English Iced Rose Tea Champagne Spritzer
Using Whittards of Chelsea English Rose Tea and Bollinger Champagne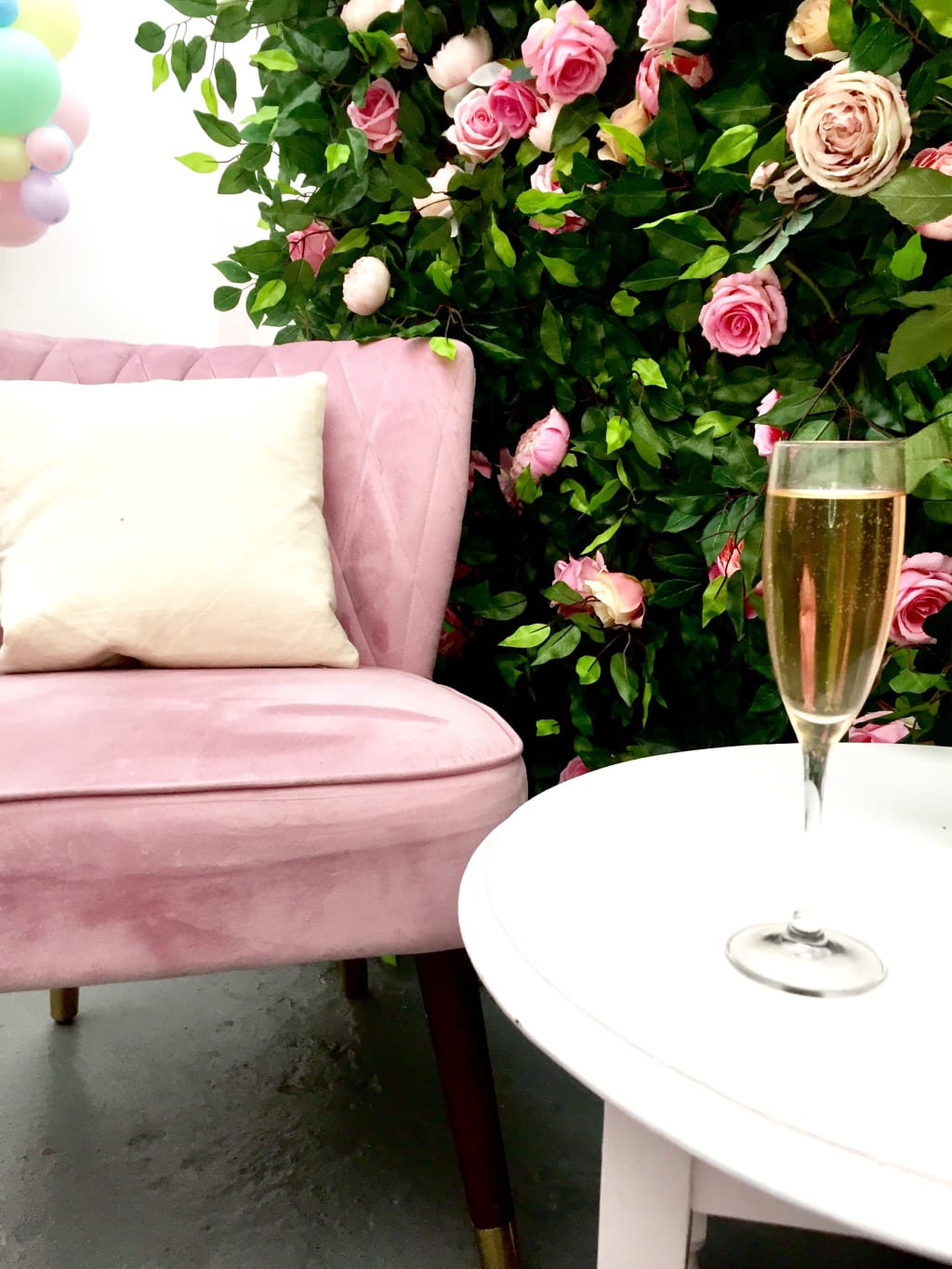 Pictured here is our English Iced Rose Tea Spritzer @Avabetsy!
Story researched and Developed by The Writers Room for FIN Media exclusively on Vocal
It's easy to get overwhelmed trying to make a cost-effective, crowd-pleasing drink that doesn't leave you taking on the role of bartending rather than the host. No shade towards you if that's the vibe you're going for, but trust in me.
What you will need (I've made a list that you can get from Amazon pantry to make it easier for you; however, ultimately like in everything else in life the choice is definitely yours):
1. Whittards of Chelsea English Rose Tea
2. Silicone Tea Infusers (until we actively try harder to remove single-use items for the betterment of humanity in every facet of our life - we're fucked).
3. Bollinger Champagne (Use Sparkling Grape Fruit juice for a Non-Alcoholic version)
4. Dried edible flowers (for garnish) or if you plan on consuming them I usually use freeze-dried EDIBLE (emphasis on the edible) pink roses or cherry blossoms.
5. Champagne flutes (Those recommended in this hyperlink come 24 in a box at about GBP 1.10 each)
6. A decanter (to serve your Iced Rose Tea for your guests to mix it with their champagne to their liking)
7. Sweetener of your choosing (Natural, Vegan, Cane. Agave yada yada yada)
8. Cold Water (will make sense later on in the methodology portion)
9. Friends who like to party (Not Debby Downer from Accounting)
10. A 'fye' playlist
Method:
1. Start 12-24 hours prior to estimate time of consumption and make your simple syrup aka sweetened solution (1 part sugar : 1.2 parts water) prior to steeping for best results);
2. In a medium saucepan combine sugar and water. Bring to the boil, stirring, until sugar has dissolved. Allow to cool. Store in the fridge for up to 1 month.
3. Cold Brew your Whittards Rose tea in the cold water and simple solution, while testing this recipe we seemed to like the ratio 2 tea bags steeped in 600mls of cold water for 12-24 hours (the longer the tea brews the more concentrated the flavour becomes);
4. Once ready to serve, Keep everything on ice preferably champagne coolers, arrange the appropriate number of polished flutes and 3 more on a decorative platter/slab depending on your theme (you can either buy them by clicking the hyperlinks or you can hire them from our friends at majestic-wines and also buy your wines to serve with the rest of your meals use our code: 'Elmi De');
5. The best ratio in our opinion is ⅓ Rose Iced Tea and ⅔ Bollinger Champagne (But you do you boo);
6. Wow your guests with electrolytes and micronutrients as they consume an incredibly Marie-Antoinette-esque 'health drink (health in this context is used very loosely)';
7. Enjoy the small chatter and as Debbie who found a way in, is somehow lamenting about problem 3849, you don't have to pretend you aren't enjoying something except your delicious Iced Rose Tea Bollinger Spritzer!
8. Who's running that aux? Cause I hope you can hear those Reggaetone-Spanglish Tunesss!
9. Let's toast to this amazing drink and to you for being amazing!
10. Please try this recipe and tell us about your experience on Instagram @lmespeaks
11. Don't forget to share this with a friend or two, it really helps us be able to bring you the content we do!
12. Please find our downloadable recipe card below: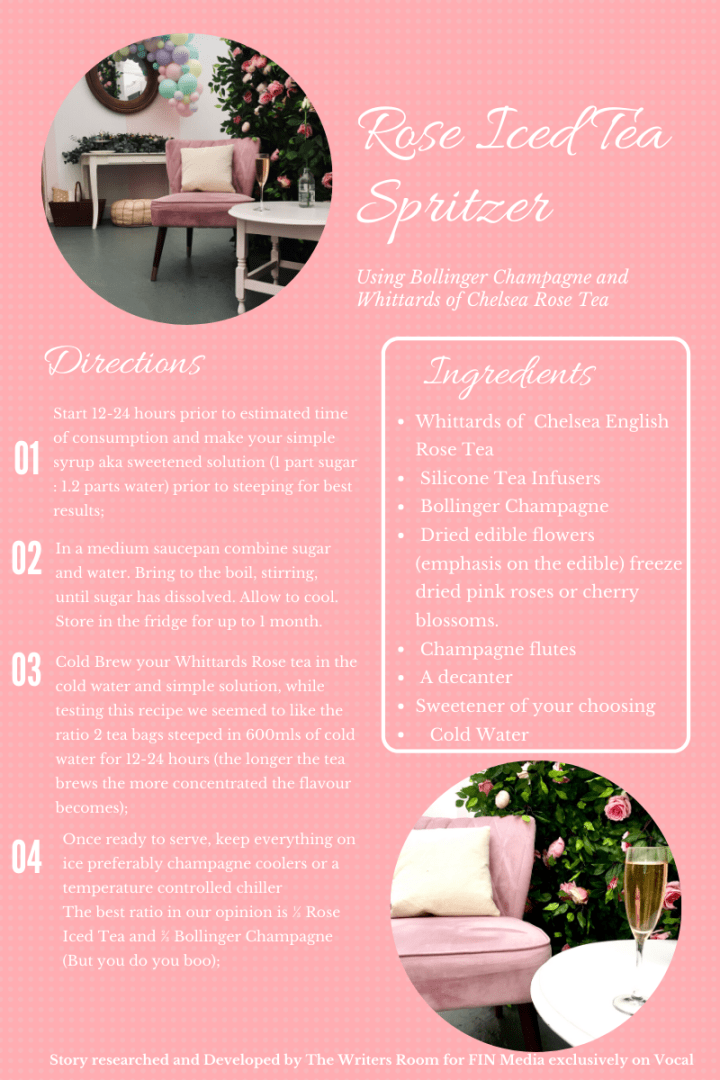 Thank you for reading, see you next time!