How Do I Buy Wine?
Mom & Pop Wine shop—Big Box Wine store—Wine and Spirits chain—Online—Or all of the above?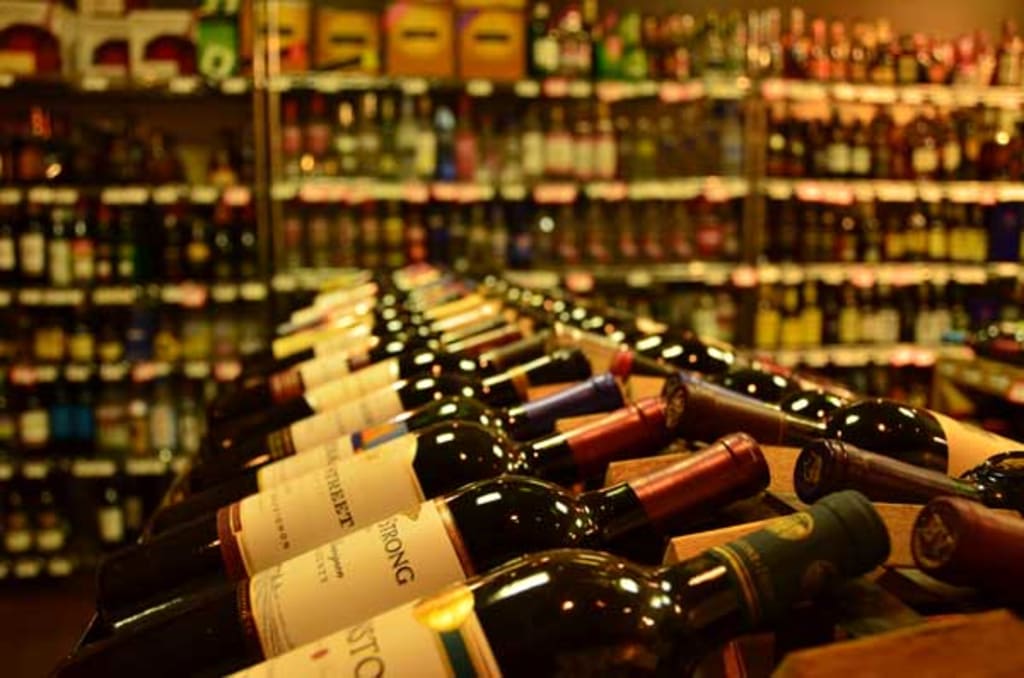 Wine Buying for the Novice Consumer
So you just got into wine, or you are an enthusiast and collector, but how do you buy wine? And where do you buy it?
Well, there is the local mom and pop liquor store that may carry a few "brands" of wine. There is the big Wine & Spirits chain that has a myriad of choices, and most likely you will get lost in the aisles, and dizzy trying to decide on a bottle. Well, there is always the trusty internet with its online store that gives you all the information about a wine and it's ratings, and what elementary school the wine maker went to. Of course, you won't be able to hold the bottle in your hand until you purchase it and it's shipped to you. That's no fun.
So with all this choice, where do you turn. Embrace this concept: If you want a special bottle that you can't find at your local wine shop or Big chain, order it on the internet and most likely you will get it. If you are going to have friends over this weekend and want a good, reasonably priced red wine for dinner, go to your local retailer. If you have time on a lazy Sunday afternoon, and happen to be passing by the Big Wine & Spirits chain, go in and peruse the isles and ask the staff about some different varietals that you would like to try. Most of the time they are sampling wines that you may or may not have tried before, and you can get a good feel for what you like and don't like.
For the novice out there who would not know the difference between a White Zinfandel, and a French Rose, start off with the sweeter wines of each type, and work your way to the drier ones. I did this with my wife many years ago, and it proved very successful.
For instance, try the white wines first, like a Riesling, then a Sauvignon Blanc, then move to a Pinot Grigio, then try a Chardonnay. This way you train your palate to appreciate drier wines in baby steps. These are just some of the grape varietals you can try this with. Experiment. Ask the staff at the store of choice to recommend a varietal that will accomplish this goal.
Same thing for the reds. First try a Pinot Noir, then a Merlot, next a Shiraz or Malbec, and finally a Cabernet. Always end with the Cab as your last wine. Believe it or not, it seems to be the toughest red wine for novices to appreciate. Therefore if you build up to it, you might stand a better chance.
The most important thing you will accomplish in this quest to understand the taste of different wines, is just that... understanding the tastes of different wines. You most likely won't become snobby about wine, or say "I only drink reds" or "I only drink whites" using this method. Then buying them becomes more fun.
Hey, it's not full proof, but at least you are learning what you like and don't like, and enjoying different tastes at the same time.
The main thing about shopping for wine is this: Always buy a wine at a store and know you like it before you consider buying that wine or similar one online. I repeat: Know that you like it first. If you didn't, and it's bought at a store, you can go back to that store, and tell the staff that it was not a good suggestion, and to suggest another. You can't do that online when you buy wine. No one is suggesting.
Ultimately, buying at a local store should be a fun, interesting and a tasty experience. Ask a lot of questions about the wine you want to purchase of the wine store staff. They should be knowledgeable enough to answer your questions. If they aren't, try another store. You wouldn't buy a car from a salesperson who knew little or nothing about cars. Don't do it with wine either.
Spread the business around. Remember it's all about the wine.
Finally, taste as much wine when you are out with friends, and talk about what you like or don't about it with them. It's fun to compare perspectives on wine with friends and acquaintances. Also, tell them the great deal or bad deal you received on a particular wine you bought at a store. Information is power!
You can always do like the millennials do, and take a picture of the wine you had at your favorite restaurant, then bring it to the store, and tell the staff there that you want "this wine."
Shop, drink, and enjoy wine!
I'm Stu the Wine Guru. Listen for me on my radio show "Wine Talk with Stu the Wine Guru" on iTunes or go here.
For more wine tips, or to have me host a Wine Tasting event, visit my website.
Go to YouTube and put Stu Nudelman into the search box to watch all of my tv interviews on NBC, CNBC World, PBS, and other web shows.
As I always say "If it's time to pour the wine, it's time for Stu The Wine Guru, drink up!"
About the Creator
WSET Level 2 Certified Sommelier
Traveled the world for wine
Interviewed; celebrities, wine makers, sports legends, top chefs
TV: NBC, CNBC , PBS
Wine Judge: American Fine Wine Competition.
Twitter: @stuthewineguru
Instagram: @stuthewineguru
Reader insights
Be the first to share your insights about this piece.
Add your insights