How Bars are Adapting During a Global Pandemic
The COVID-19 pandemic has hit the bar and restaurant industry harder than ever causing businesses to get even more creative than ever before.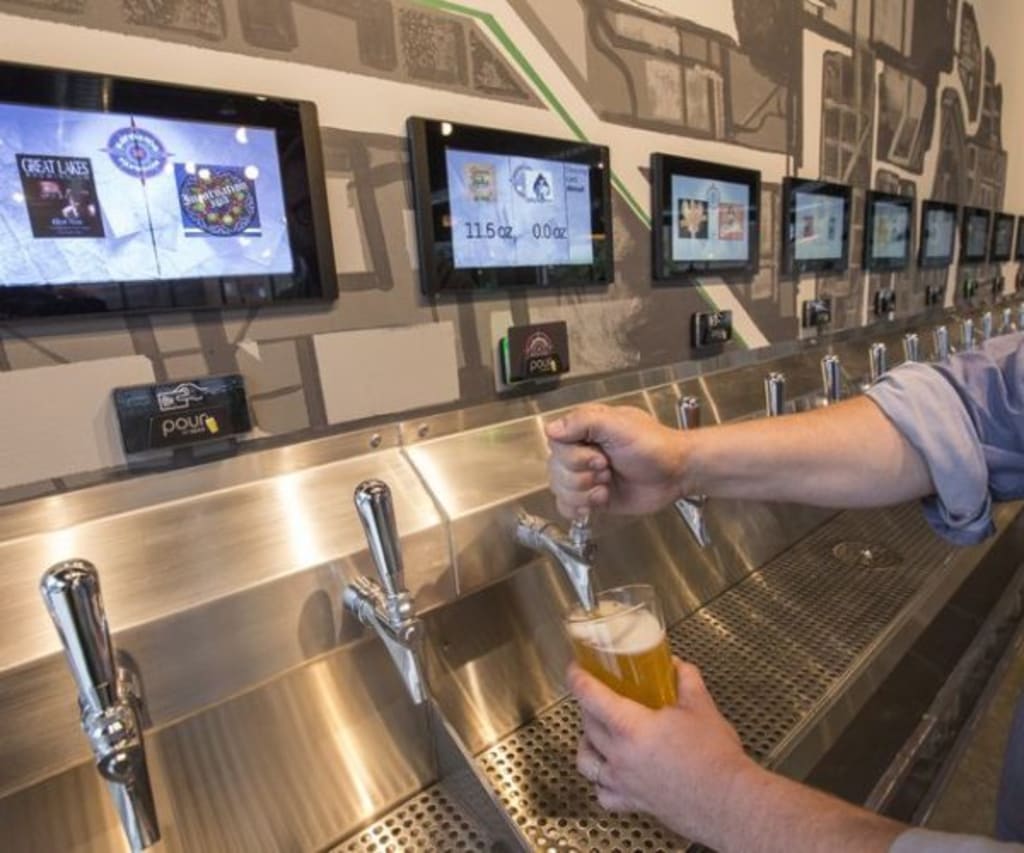 Throughout the uncertainties and changes of 2020 and now 2021, the bar and restaurant industry has been tossed into turmoil. Being one of the industries hit the hardest by the pandemic and all the challenges that accompany it, bars have begun to try and adapt to survive both in the interim and for the long haul.
Towards the beginning of the pandemic and state's stay at home orders, quarantines, group restrictions, and closures, restaurants largely focused on takeout options. Laws in many states were changed to allow takeaway alcohol, while restaurants structured their menus and setups for contactless pickup or even delivery (according to research from Rewards Network, around 42% of restaurants added delivery services to their options).
Now, months later, the state of the industry is shaky, with experts and insiders still feeling far from anything like a "new normal." In New York City, roads have even been closed with traffic patterns changed in order to accommodate expanded patios and outdoor dining. Distancing guidelines are working in tandem with ongoing delivery and pickup options, and ever-changing capacity rules from state and local officials are informing hours for establishments. This has prompted some creativity from many businesses - innovations like "dining bubbles" that would have seemed foreign this time last year are becoming more familiar every day.
For breweries and wineries, many have the advantage of an abundance of space. Some taprooms, like those that utilize PourMyBeer and their self-pour technology, are trying to minimize touchpoints by having guests become their own bartender. These types of spaces utilize this kind of design to reduce communication between staff and visitors, and people are able to pay for their beverages by the ounce.
PourMyBeer's self-pour technology enables faster, more efficient access to beverages by allowing consumers to pour their own beer, wine, cocktails, cold brew, and kombucha, all while paying for the ounce. As the world leader of self-pour technology, PourMyBeer provides innovative self-serve systems for customers such as Whole Foods, Buffalo Wild Wings, the U.S. Air Force, and more with over 7,000 taps in 24 countries. The brand has updated its customers with various blog posts offering tips and explaining just how brands can adapt during the pandemic at hand.
PourMyBeer even has an informational YouTube video breaking down just how the technology works and helps its users maintain social distancing while still being able to enjoy themselves. You can find the brand's video here: https://www.youtube.com/watch?v=fLEIWI8f_2A&feature=emb_title. To learn more about PourMyBeer's self-pour technology, and read more about their tips and tricks for the bar and restaurant industry to survive in a pandemic, you can visit their website, https://pourmybeer.com/.
Supply chain partnerships are also being restructured as supply and demand have shifted dramatically this year. Many places are tapping into their local networks more than ever before: after seeing such drastic, previously unforeseen changes to production in March as the world ground to a halt, many business owners are wary of traditional contracts and supply partnerships. Investing in a local network not only means fostering more personal relationships, but also ensures that any changes to regulations that may be happening in the region inform everyone's collective decisions, keeping everyone closer to the same page.
Now that we're officially in a new year and heading into one full year immersed in the COVID-19 pandemic, there are still more questions than answers, but innovative business owners are stepping up the plate and working to implement new strategies like family discounts, takeaway specials, and partnerships with delivery services. While this period of limbo might continue for some time, some of the best innovations tend to come from problem solvers like those creating solutions in the restaurant industry.
Reader insights
Be the first to share your insights about this piece.
Add your insights