GLOW RECIPE WATERMELON GLOW NIACINAMIDE DEW DROPS SERUM REVIEW
Beauty Products Review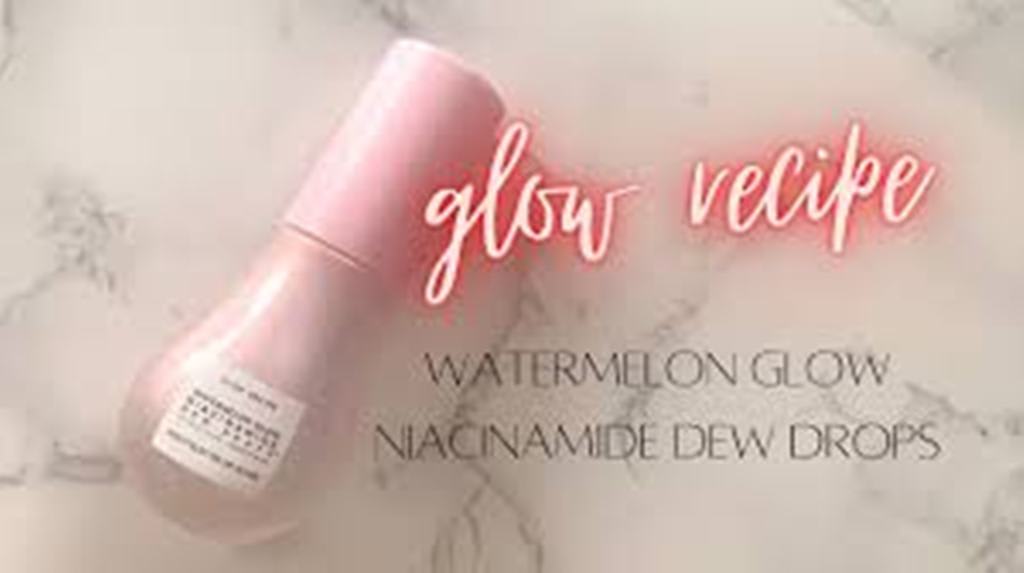 I have dry skin, so no matter what primer I use, my makeup always looks dry and powdery. This gave me constant grief (although less frequently early in the COVID-19 pandemic, since why wear makeup if no one can see you in real life?). When I first applied my liquid foundation, my complexion appeared glowing, which is the finish I prefer, but after several hours of wear, it became cakey and patchy.
This all changed, though, when I heard makeup artist Mikayla Nogeuira on TikTok mention that she uses Glow Recipe Watermelon Glow Niacinamide Dew Drops to give her skin a radiant, fresh appearance that shows through makeup.
What are Watermelon Glow Niacinamide Dew Drops from the Glow Recipe?
A gel-like serum called the Watermelon Glow Niacinamide Dew Drops retails for $34 and comes in a 1.35-ounce, teardrop-shaped pump container. The ingredient includes watermelon extracts, which are said to "help moisturize, plump, soothe, and treat fine lines and wrinkles." These extracts are said to provide vitamins A and C, amino acids to plump, and "phytonutrient lycopene." Niacinamide serves as an antioxidant source that should even out skin tone, calm the skin, and minimize the appearance of wrinkles. Hyaluronic acid helps to hydrate and plump the face, and moringa seed oil soothes and moisturizes.
The drops can be used in your regimen in a variety of ways: The company advises using one pump in the morning before moisturizer if you want to use them for their moisturizing and brightening properties and achieve a soft glow on your face. Apply one to two pumps as a primer after applying skincare and before applying makeup to optimize its dewy finish. On days when you don't wear makeup, it advises using two drops as the final stage after skincare if your only goal is to give your skin a luminous finish. You can also apply the serum to your high points of the face to add some glow to your makeup or combine it with your foundation or moisturizer for added sheen.
Why I enjoy using the Glow Recipe Niacinamide Watermelon Glow Dew Drops
I apply the drops to my skin after using SkinCeuticals C E Ferulic serum and before applying sunscreen, and my skin appears hydrated, smooth, and plump with a visible sheen. I'm aware that not everyone prefers shininess of any kind, but when the alternative is skin that appears flaky or powdery, a sheen looks magnificent.
I can relax knowing that every makeup product that follows the Glow Recipe drops won't appear dry or patchy on my face because of the sheen and tackiness that the drops offer. I still use sunscreen to provide SPF protection for my complexion, but I don't have to use my favorite shimmery sunscreen, Supergoop Glowscreen, to get the sheen I like best. Additionally, applying a thin layer of the watermelon serum before applying foundations that can make my skin look parched, like the Kosas Revealer Skin-Improving Foundation, makes them appear smoother.
Things about the Glow Recipe that I don't like Niacinamide Watermelon Glow Dew Drops
I had no problems incorporating the product into my regular makeup regimen. But I'd be remiss if I didn't point out that it has a light, pleasant watermelon scent that could irritate people with delicate skin or noses. Of course, adding any new components to your skincare regimen, even ones that are soothing like niacinamide and hyaluronic acid, could irritate your skin. Apply a small quantity to your forearm as a patch test if you're concerned about how your skin might respond, and then gradually incorporate it—say, every other day—into your face routine to see how you feel.
For my dry skin, I didn't realize I required this product. Although I bought it with the idea of giving my skin a lovely sheen before applying makeup, I like that it also includes hydrating, soothing ingredients that (hopefully) benefit my skin all day. If you have oily skin, though, you might want to find those components in a different formulation because this one might make you shine too much. But normal to dry skin types who desire a smooth, dewy finish will appreciate this as much as I do.
Brand: Glow Recipe
Product name: Watermelon Glow Niacinamide Dew Drops
Purchase from: Sephora, Cult Beauty
Price: RM160/40ml
Made in Korea
Reader insights
Be the first to share your insights about this piece.
Add your insights