Get a better wine experience with these selections
Choosing a bottle can be difficult. But if you want to take the next step in your game. Here are a few bottles (and even some tips) to get you started.
We've all been there.
You go to a grocery store to grab a bottle and all the top hits are there. Cabernet Sauvignon, Merlot, Chardonnay, you name it. Nowadays you're looking to get adventurous with your wine tasting or looking for that great gift for friends and family. There's way more out there to enjoy.
I was so lucky during my time in the restaurant industry to get out of that funk of ordering safe. I remember Saturday afternoons drinking wine with my friends learning French varietal types, littered with open bottles and glasses across a regional map.
So I decided to write about a few types of wines that would be a perfect 'gateway' of sorts to get you started.
Côtes du Rhône
You might have seen this red resting on the menu of a few restaurants. I've always looked at the Rhone valley as the perfect starting-off point for a different selection.
Côtes du Rhône is the Appellation d'Origine Contrôlée of the Rhône valley in France. Type of wines include Syrah, Grenache, Mourvèdre, Viognier and Roussanne varietals.
Sound intimidating? It's really not.
If you come across this type of bottle, they are often blends dominated by Grenache used for reds and rosés, and Grenache Blanc for whites.
A good way to ease into this train ride called the Rhone valley is a bottle of 2018 Domaine de Fondrèche Ventoux Rouge. A deep, full-bodied with flavors of violet, ground pepper, bouquet garni, with red and blue fruits. This blend can even age for the next 4-6 years if you're looking to start a collection.
Something that delivers more character than just fruit is a winner in my book.
Bourgogne Aligoté
This wine variety is considered the 'other' white grape of Burgundy, compared to the bigger known varietals like Chardonnay and Sauvignon Blanc. Bourgogne Aligoté has been known to have high-yielding capabilities in even 'chalky' or low-quality soil in Burgundy. Although lesser-known, many can attest to its potential.
A crisp, and refreshing 2018 Domaine Sylvain Langoureau Bourgogne Aligoté is a great place to start. With primary notes of green apple and pear accompanied by citrus and floral notes, this white pairs well with seafood and surprisingly cured meat.
Sweet Berry Wine
It's refreshing that your knowledge can improve just by watching Adult Swim. Dr. Brule gives the best-tasting notes possible and gives an unbiased take while extremely drunk (kidding!)."
With one of the minds behind The Tim & Eric Show, Eric Wareheim has founded a very successful winery in Napa Valley. You can find numerous displays of affection for his favorite drinking hobby on Instagram. I got to try this beauty at a ChefsFeed event, and I can say it is thoroughly enjoyable in a group setting.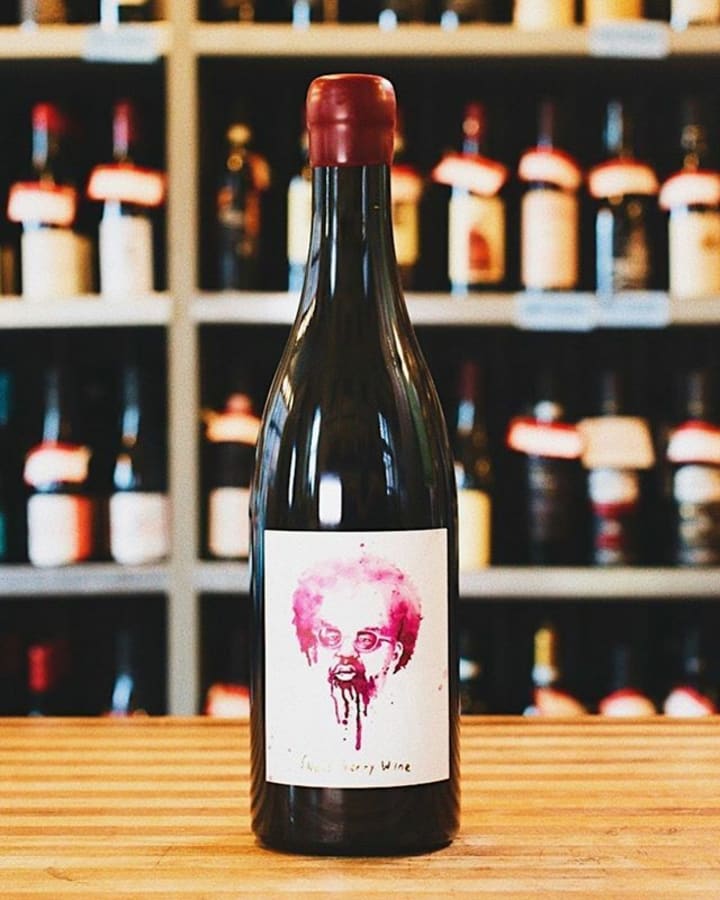 While insanely juicy, displays of orchard fruit like tart cranberries and blood orange shine with notes of white pepper and flower petals trickle down your taste buds.
If all else fails, there's always your local wine store
If none of these types are ringing any bells for you, you're still in luck. There are plenty of places to choose from and often with their selection.
I know what you're thinking. Heading over with no idea what wine to get. Meanwhile, the associate looks intimidating as hell to ask a question.
Here are some quick tips to follow when exploring uncharted territory (or terroir so to speak):

Have fun and ditch the lingo, go by country instead. Places like South Australia, New Zealand, Italy, and Spain can be a nice change of pace.
Don't get intimidated by the label or price. Set a budget in mind so you don't get pressured into an upsell. Labels highlight in bigger letters who the wine is from, followed by the type of grape.
Associates are there to help! Just stay away from the rookie words like "sweet" or "dry wines". Try something more descriptive like "I'm looking for a nice white for a group with a light body, not that fruit-forward."
Have fun exploring!
These selections, while a great way to stretch out your palette, helped me identify a way to understand the complexities of wine. Everyone has their way of finding what they like, and hell, I've even enjoyed bottles with labels that made no sense to me. As long as you keep an open mind and look to other regions rather than price, you will get better at making the right choice.
If you're looking for some great wine stores, my favorite is K&L Wines. They have the best selection to choose from in my mind, and I have yet to be disappointed.
For those looking to further their wine game, there's a great delivery service in Vivant. You can enjoy wine tastings from around the world in the comfort of your own home. Selections are brought to you by some of the most talented producers and purveyors, breaking down reviews in the most meticulous way possible.