Fort Knox doesn't hold all the Gold Bars
And a new twist on the Gold Rush cocktail.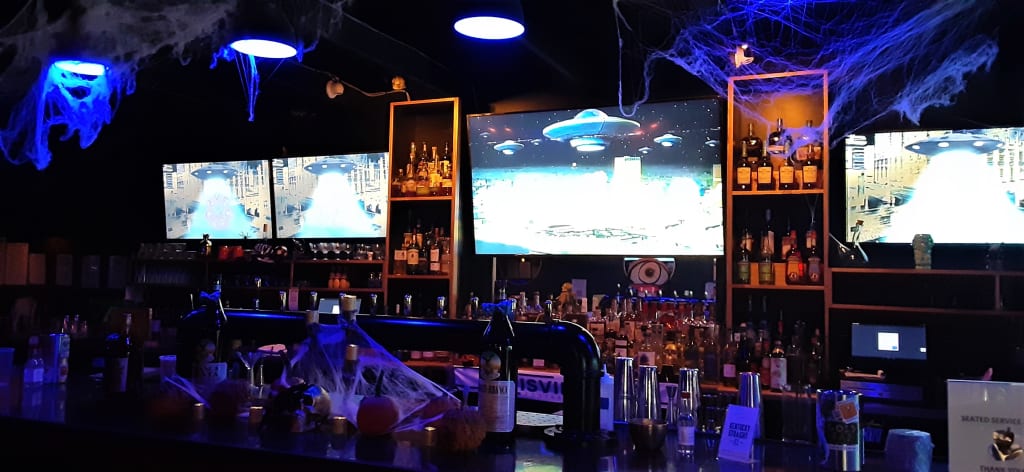 One thing you should know about Louisville if you visit is the bar and restaurant scene. From downtown to NULU to Frankfort Avenue and beyond, you'll find gems anywhere you wander. Today, we're visiting Gold Bar. Located in Butchertown--a unique neighborhood in the Metro area--this bar is run by Eron Plevan. He took the time out of his day to answer some questions and let me snap some pictures.
Jacki Grimaldi: Who are you, and what do you do?
Eron Plevan: My name is Eron Plevan, and I am the beverage director & bar manager at Gold Bar Louisville.
JG: What inspired you to become a craft cocktail bartender?
EP: The first bar I ever worked at—Meat (2011)—inspired me to learn to bartend. In fact, the first bar meeting we ever had before the bar was open to the public involved a menu tasting with ingredients I had never heard of and flavors I had never tasted. I had the immediate realization that I wanted to learn how to mix alcohol on a culinary level. Up until that point, I had below-average knowledge of anything involving spirits, liqueurs, or cocktails. After the bar opened, I was surrounded by extremely knowledgeable and passionate bartenders who took me under their wing. I went from door host to bartender in a matter of months.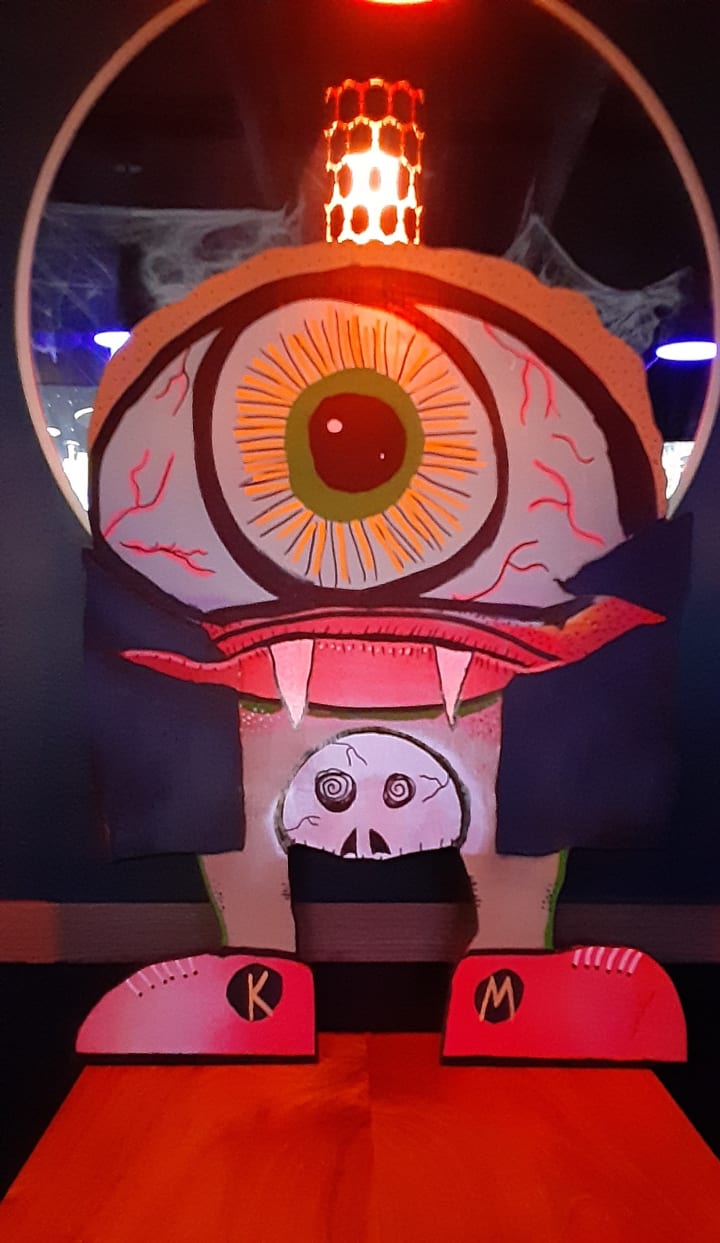 JG: What have you achieved in your career?
EP: The most important thing I've achieved in my career is a network of people who keep me inspired with new ideas and concepts. I love all of my industry friends and enjoy seeing their exploration of the same things I'm currently learning. In addition to that, I've achieved a platform to influence a lot of people, whether other industry workers or guests who come into the bar. Running a bar program & channeling ideas through a cocktail menu is similar to curating an art gallery that will draw people into ideas and an experience that will inspire them to think about cocktails in a deeper way.
JG: What is your spirit of choice? Cocktail of choice?
EP: In regards to spirits, I'm currently learning more about Latin American spirits—agave, rum, brandy—so I'm sure it's one of those. If I had an unlimited selection and could order anything at a bar, I would probably order a mezcal neat. When it comes to cocktails, I prefer something boozy and classic like a boulevardier or gin martini.
JG: What does hospitality mean to you?
EP: Hospitality can mean a lot of things depending on the space you're in and the kind of experience people are looking for. In general, hospitality is warmly welcoming people into your space, empathetically serving their needs, and making them feel like they belong. People should want to come back, not only for the service per se but also for the overall experience of feeling taken care of.
JG: What brought you to the decision to open your own bar, and what do you hope it achieves?
EP: I'm currently not an owner of Gold Bar; however, I am in a position to have a lot of ownership and creative influence over the program and service standards. I left a really solid job to start Gold Bar because I truly enjoy opening bars and seeing ideas come to fruition. Gold Bar is the first project I've worked on where I felt like an owner who designed the beverage program from scratch—from hiring, training, and building the culture of our team, to the glassware and the carefully curated beverage menu. In terms of achievements, I would love for Gold Bar to be the best bar in the city, not only in terms of our food and beverage program but also in the realm of giving back and supporting worthy causes. We want to be a bar that people trust and associate with going beyond serving alcohol. We want to be culturally aware of what our city needs and informed about the people we serve. In short, holistic hospitality involves serving your city, whether people are at the bar or not.
Action shot time!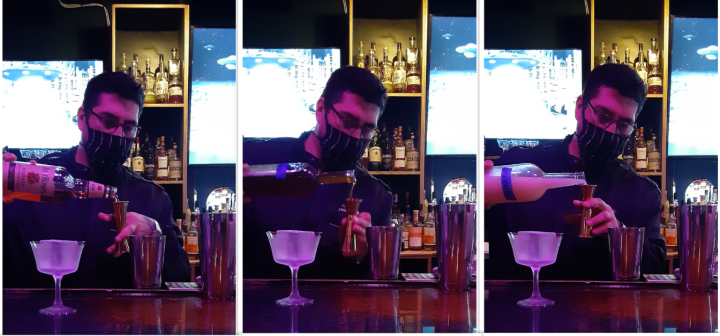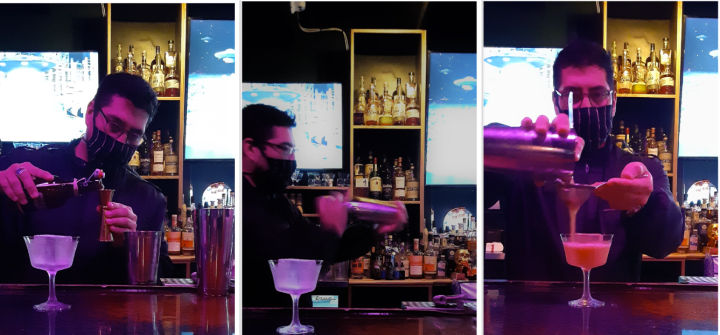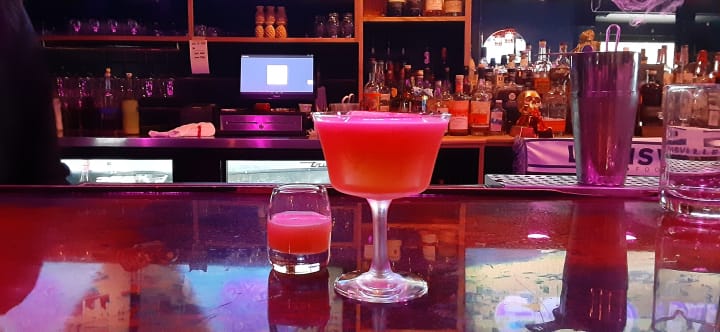 This tasty riff includes Four Roses Yellow Label (my all time favorite), salted orange blossom honey syrup, sima, and super lemon. Super lemon allows a super low waste using every component of the fruit; it maximizes the flavor and increases the overall yield. He also adds raisins to the sima, so the back end flavor or this drink has that light taste. All in all, this drink was delicious--I can see how several of these could be consumed in a short amount of time. You barely notice the alcohol!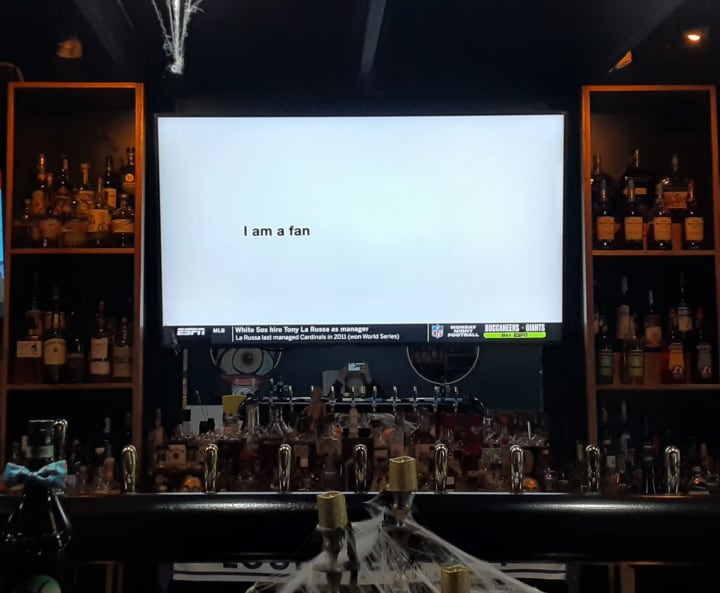 Photo credit: Jacki Grimaldi

Jacki Grimaldi
I am a mother of two, a full-time double major and a jack-of-every other trade. I bake, crochet, garden, write short stories, drink bourbon, and work part time. No, I am not super mom and I do not strive to be; I like each day different.
See all posts by Jacki Grimaldi →