For Cinco De Mayo Try Tequila 10 Ways
Move over traditional margarita, we've got 10 new twists on the original.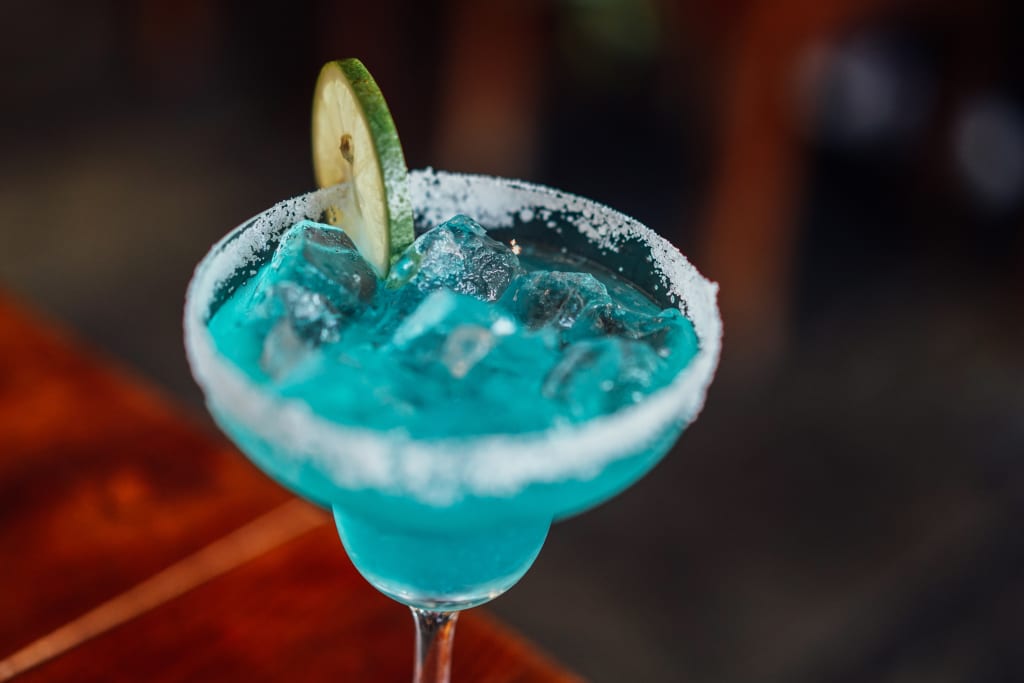 Blue Margarita by Yuanbin Du
The classic margarita is a simple cocktail made with 4 oz. tequila, 2 oz. triple sec and one and half oz. fresh lime juice. Tequila itself is gluten free because it is made from the blue agave plant which originates in Guadalajara, Mexico.
Cinco de Mayo is the celebration of Mexico defeating the French army in the Battle of Puebla. Around the world, Cinco de Mayo is celebrated by enjoying Mexican food and drink. Tequila and the Margarita are perhaps the most popular Mexican libations. Start your Cinco de Mayo off right by learning about ten twists on these favorites.
The Pink Senorita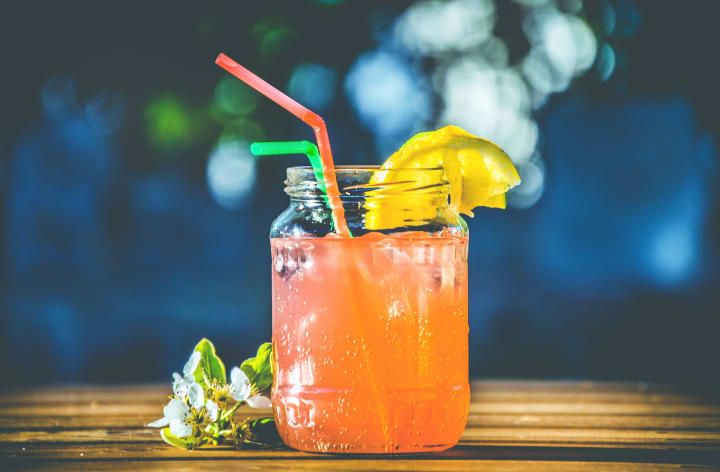 This recipe makes a pitcher of pink senorita's for you and your friends. Sweet & tart and not-too-strong, this is a great Cinco de Mayo drink but also equally great for backyard barbeques.
Ingredients:
4 cups Pink Lemonade
1 cup Lemon Juice
1/2 cup Triple Sec
2 cup Tequila
Directions:
Mix ingredients above in a pitcher.
Rub a lemon wedge around rim of glass and turn upside down on a plate of coarse rimming salt.
Prep glasses with crushed ice and lemon slice garnish.
Pour the pink senorita's & let the fiesta begin!
The Lazy Frozen Margarita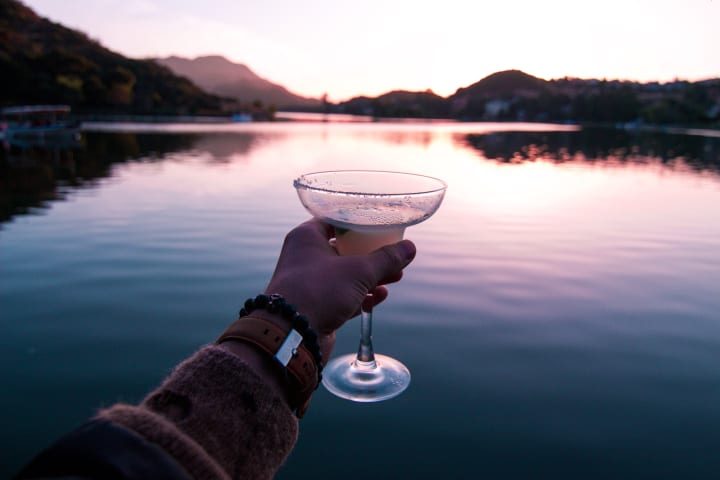 The only thing better than a margarita is a frozen margarita but traditional recipes can end up tasting watered down. This quick recipe packs a flavorful punch and ends up having a smooth frozen consistency.
Ingredients:
1 Can Frozen Limeade Concentrate
1 1/2 cups Tequila
1/4 cup Triple Sec
Plenty of Ice
Directions:
Combine ingredients in blender & blend until desired consistency is achieved.
Serve in a margarita glass rimmed in salt.
Frozen Strawberry Margarita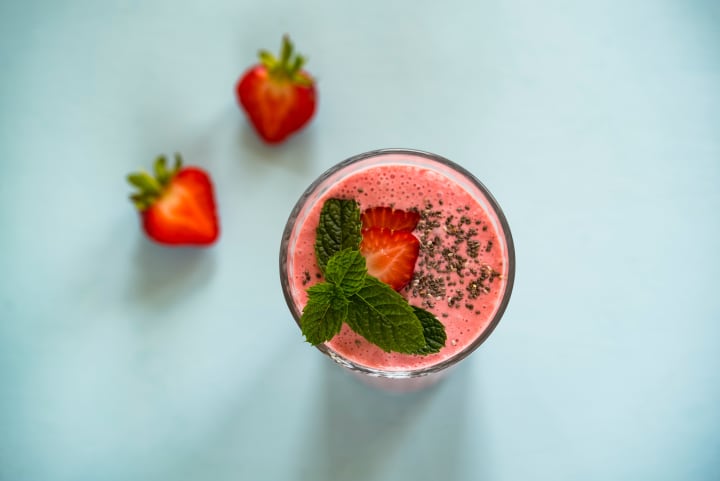 Replacing ice with frozen strawberries is a great trick for any frozen drink. Smoothies, daquiris, and margaritas can all benefit from the strawberries' sweetness and smooth blended texture.
Ingredients:
16 oz. Frozen Strawberries
6 oz. Tequila
1/4 cup Lime Juice
2 oz. Triple Sec
2 Tbsp. Honey
Directions:
Combine ingredients above in blender and blend until desired consistency is achieved.
Serve in a salt-rimmed margarita glass and garnish with a lime & fresh strawberry.
Make a virgin version for the kids by leaving out the tequila and replacing the triple sec with one cup of orange juice.
The Paloma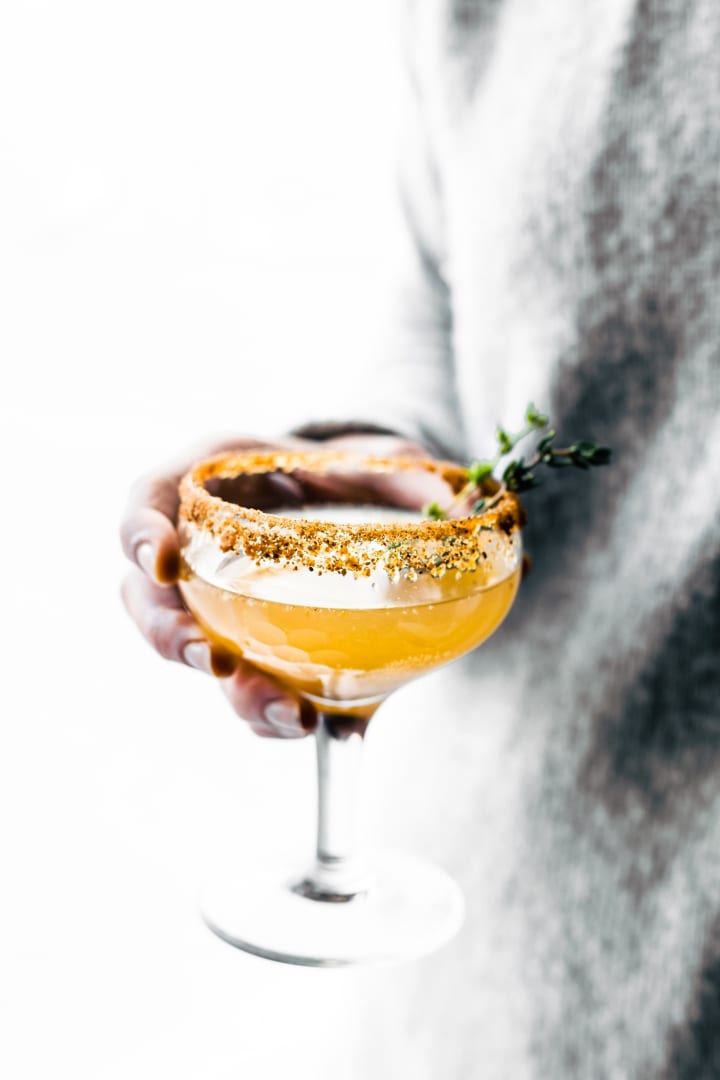 While technically not a margarita; this tequila-based cocktail is still the life of the party at your Cinco de Mayo gathering.
Ingredients:
2 oz. Tequila
1 cup Grapefruit Juice
Juice of a Lime
Soda Water
Ice
Directions:
Place ice in highball glass.
Pour in tequila, then grapefruit and lime. Top with soda water and serve.
A simplified Paloma recipe is simply adding tequila to a grapefruit flavored soda like Fresca.
The Matador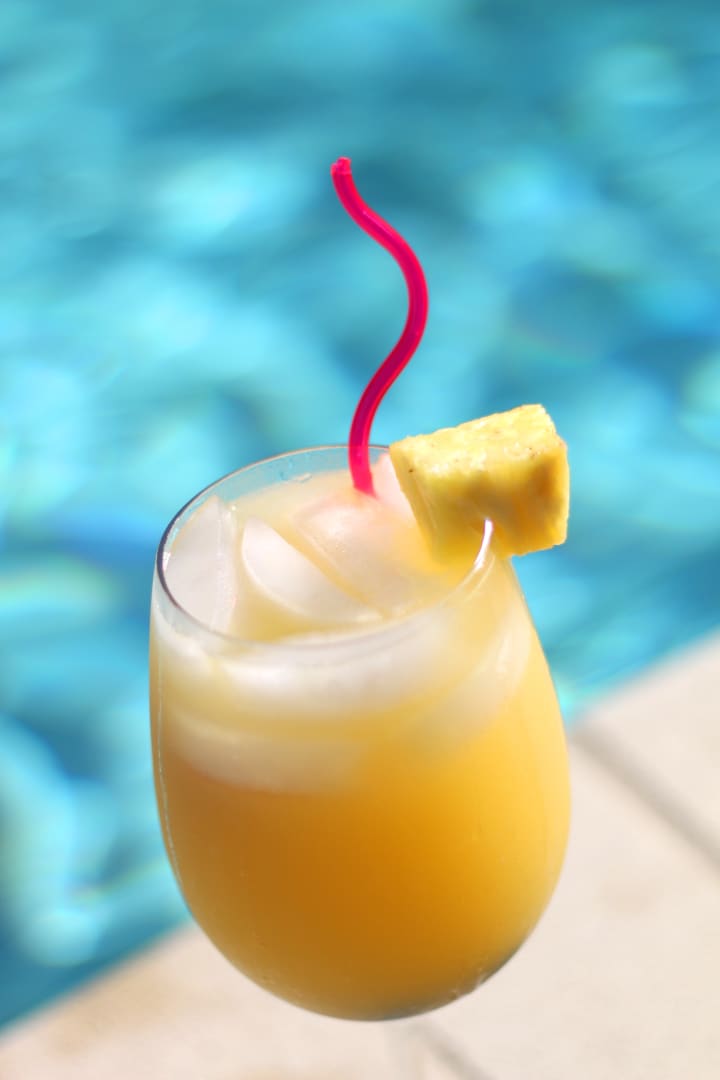 The Matador is the margarita's lesser-known counterpart and the perfect way to kick off the beginning of the summer season.
Ingredients:
2 oz. Tequila
4 oz. Pineapple Juice
Juice of 1/2 a Lime
Directions:
Shake all ingredients in a cocktail shaker with ice and strain into iced glass.
Garnish with a pineapple wedge.
The Blue Margarita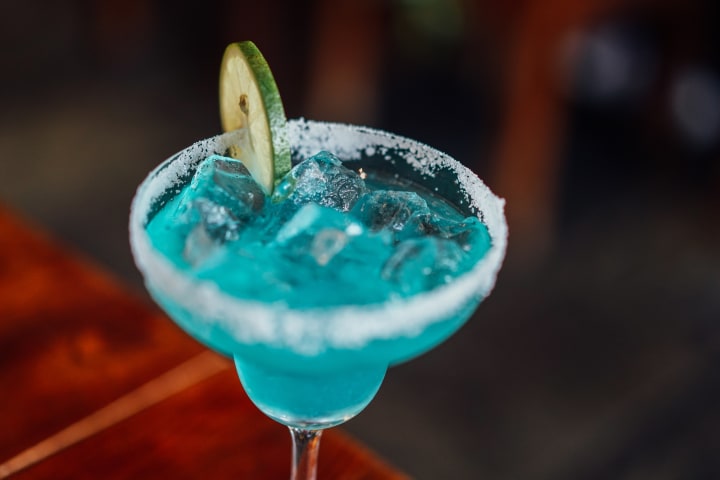 The addition of Blue Curacao to the traditional margarita gives this twist an appealing color while keeping much of the integrity of the traditional margarita flavor.
Ingredients:
2 oz. Silver Tequilla
1 oz. Triple Sec
1/2 oz. Blue Curacao
2 oz. Lime Juice
Direction:
Shake all ingredients in an ice-filled cocktail shaker.
Strain into a margarita glass with crushed ice rimmed with salt and garnished with blueberries.
The Spice of Life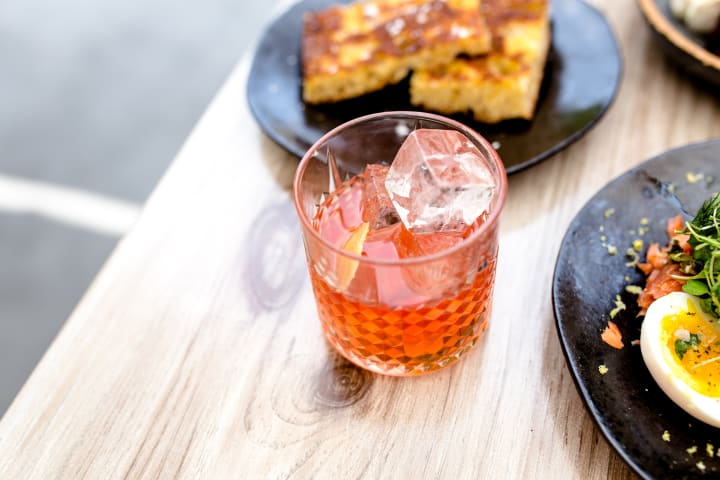 This drink is complex in flavor and preparation. Best served to those who like to sip slowly over great conversation.
Ingredients:
1 Strawberry
1 Piece Cilantro
1/2 oz. Lime Juice
1/4 oz. Agave
1/8 oz. Amaro
2 oz. Tequila
2 drops Siracha
Cucumber Slices & Jalapeno Slices
Direction:
Muddle the strawberry, cilantro and two cucumber slices in a metal cocktail shaker.
Fill the shaker with ice.
Add the lime juice, agave, Amaro, Siracha, and tequila.
Shake vigorously and strain into a rocks glass with ice.
Garnish with two cucumber slices and one de-seeded jalapeno slice.
The Tequila Honey Bee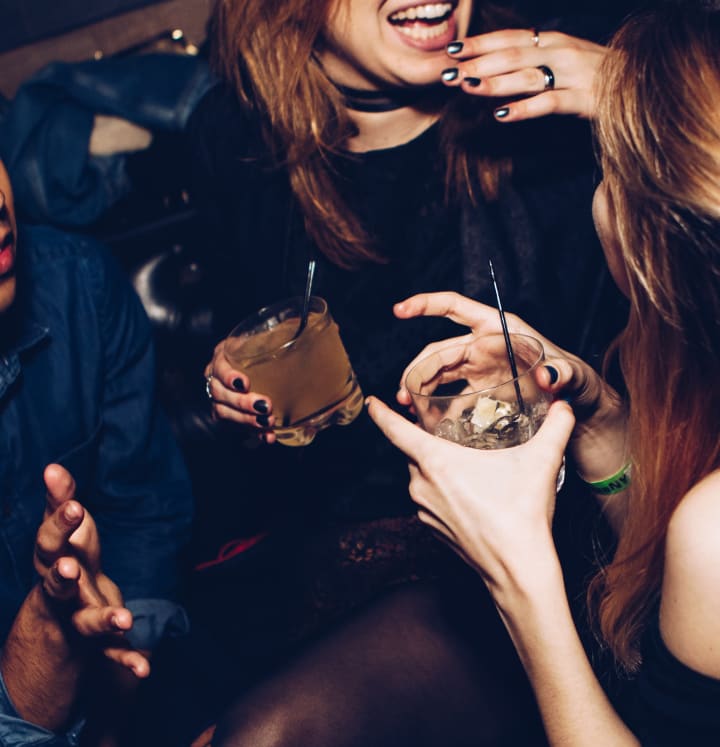 The Tequila Honey Bee is the perfect way to enjoy Reposado Tequila.
Ingredients:
2 oz. Reposado Tequila
1 oz. Honey
2 oz. Lemon Juice
2 dashes Bitters
Small amount of Mezcal
Direction:
Prepare the glass by performing a Mezcal rinse. To do this pour a small amount of Mezcal in glass and swirl around until it has coated the inside of the glass. If there is extra remaining, discard it.
In a cocktail shaker with ice; add the tequila, honey, lemon juice, and bitters. Shake well.
Strain into an iced highball glass garnished with a lemon wedge.
The Watermelon Beer-Rita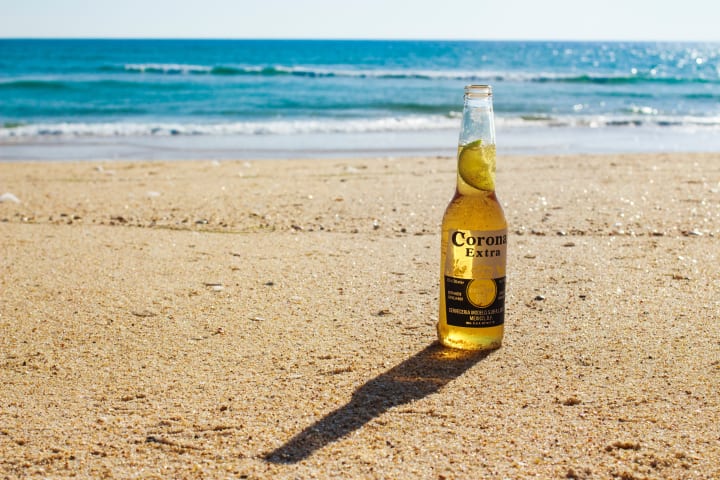 Over the last few years, beer-ritas have become very popular on Pinterest and in restaurant chains. Follow the recipe below to create your own twist on this popular trend.
Ingredients:
2 cups Seedless Watermelon Cubed
3 Tbsp. Simple Syrup
3/4 cup Tequila
1/4 cup Lime Juice
1 1/2 cups Ice
Corona Light Beer
Directions:
Place watermelon, simple syrup, lime juice, tequila, and ice in blender.
Blend until combined.
Rim a beer glass with salt and pour in blended mixture.
Then place a clean bottle of Corona Light upside down in the glass allowing it to fill the glass half-way.
The Coconut Lime Margarita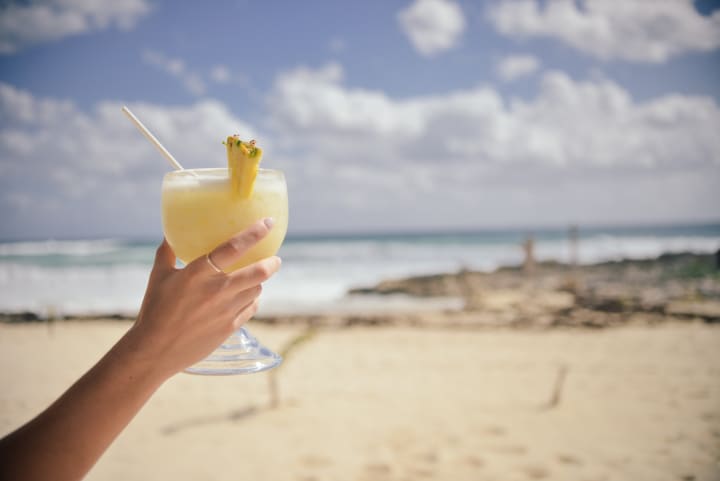 The beach-ready vibe of the coconut lime margarita is undeniable. Blend them up, grab your beach towel, and enjoy under the sun.
Ingredients:
1 15 oz. Cream of Coconut, stirred
3/4 cup Tequila
1/2 cup Lime Juice
1/4 cup Triple Sec
3 cups Ice-cubes
Directions:
In a blender combine ice, cream of coconut, tequila, lime juice and triple sec.
Blend until the correct texture is achieved.
About the Creator
Cassy has been working as a bartender/mixologist for over 10 years. She's worked in a variety of settings including nightclubs, bars, restaurants and the wedding industry.
Reader insights
Be the first to share your insights about this piece.
Add your insights