Five Easy Cocktails to Try This Summer
Looking for an easy summer drink? Try these!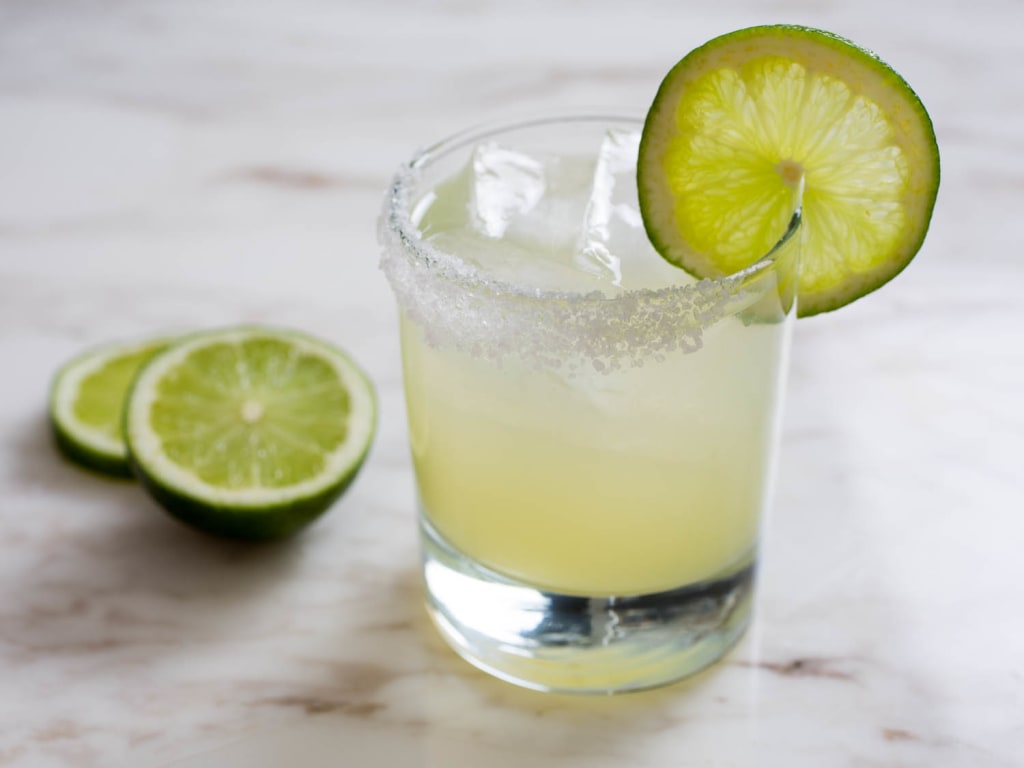 Margarita (Getty Images)
In need of some delicious and easy cocktails to make this summer? Below is a list of some simple favorites.
1. Pear Mojito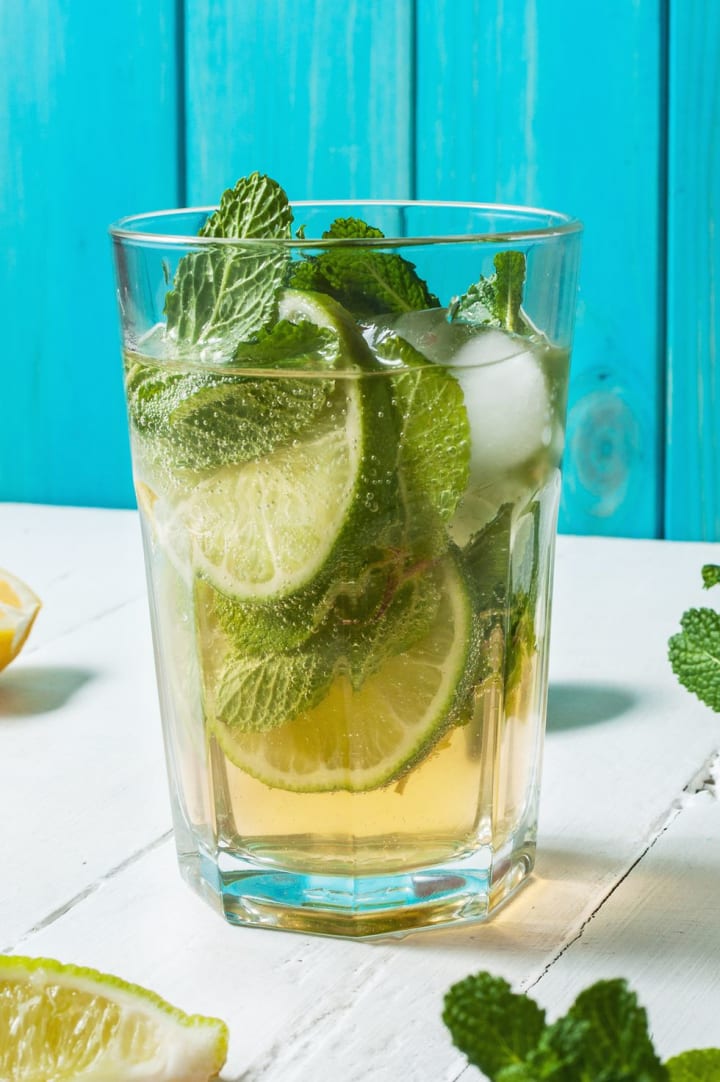 A mojito is a great, easy go-to drink on a hot summer day. In fact, it is a really easy drink to customize with new flavors. Not a fan of pears? Replace the pear puree with a fruit puree of your choice.
Ingredients:
1.5 oz. Rum
.75 oz. lime juice
.75 oz. simple syrup
1 oz. pear puree
4-6 fresh mint leaves
Splash of club soda
Instructions:
In a highball glass, lightly press on mint leaves with a muddler. Add the rest of the ingredients except club soda. Add ice and transfer into a shaker and shake. Add club soda and pour back into a highball glass. Garnish with mint leaves.
Tips:
You can use any sugar-free sweetener in place of the simple syrup.
Simple syrup is easy to make. The ratio is two parts sugar to one part water. Add the sugar to really hot water. Give it a good stir and let it sit for a few minutes.
2. Elderflower Spritz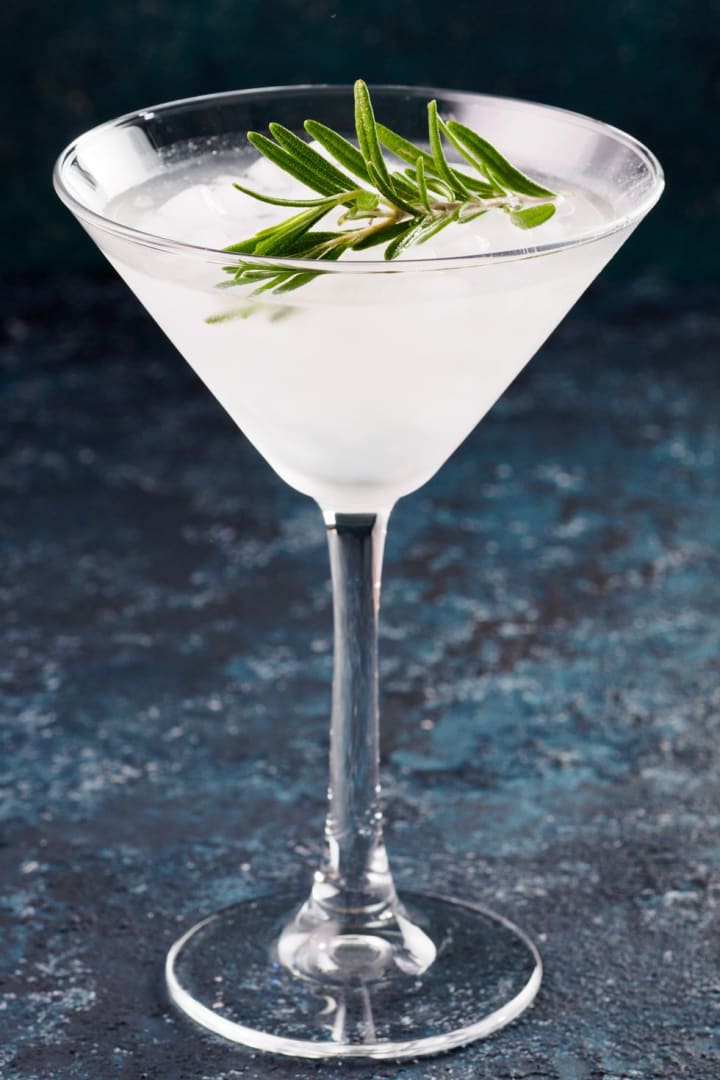 A spritz is a great drink to make for a party or dinner date! It is an easy, tasty cocktail that can be made in a snap.
Ingredients:
1 oz. Vodka
1.5 oz. Elderflower liqueur ( I recommend St. Germaine brand)
1 dash Prosecco
Instructions:
Combine the vodka and elderflower into a cocktail shaker, shake, and then strain into a chilled martini glass. Top it with a splash of Prosecco and garnish with fresh rosemary.
3. Sex On The Beach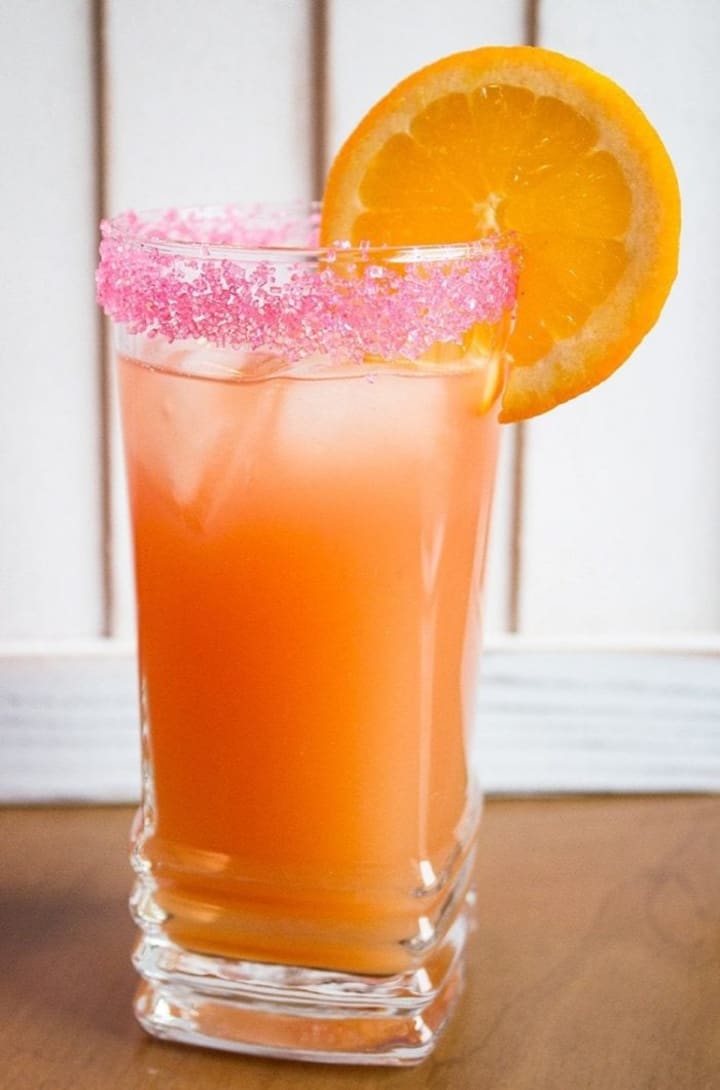 Ingredients:
1 1/12 oz Vodka
½ oz Peach schnapps
1 ½ oz Orange or pineapple juice
1 ½ oz Cranberry juice
½ oz Chambord or crème de cassis (optional)
Instructions:
Add all the ingredients into a shaker with ice and shake.
Strain into a highball glass over fresh ice.
Garnish with an orange wheel.
4. Long Island Ice Tea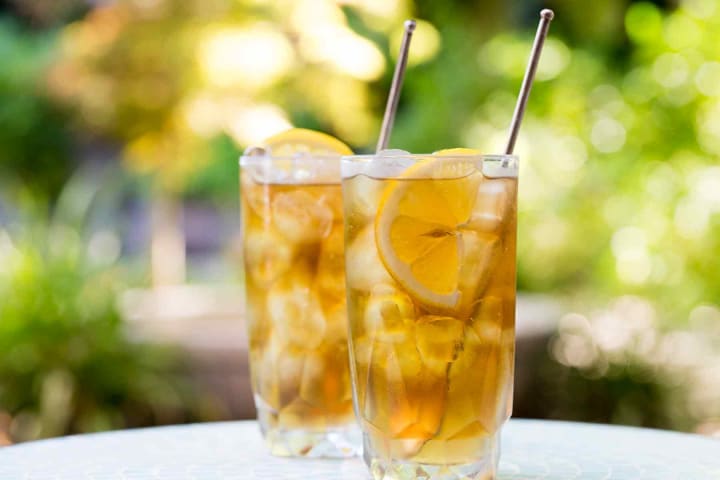 Ingredients:
½ oz rum
½ oz tequila
½ oz gin
½ oz triple sec
1 oz sweet and sour mix
1 oz coke
Instructions:
Poor all ingredients over ice in a tall glass. Ad lemon slice as garnish.
5. Classic Margarita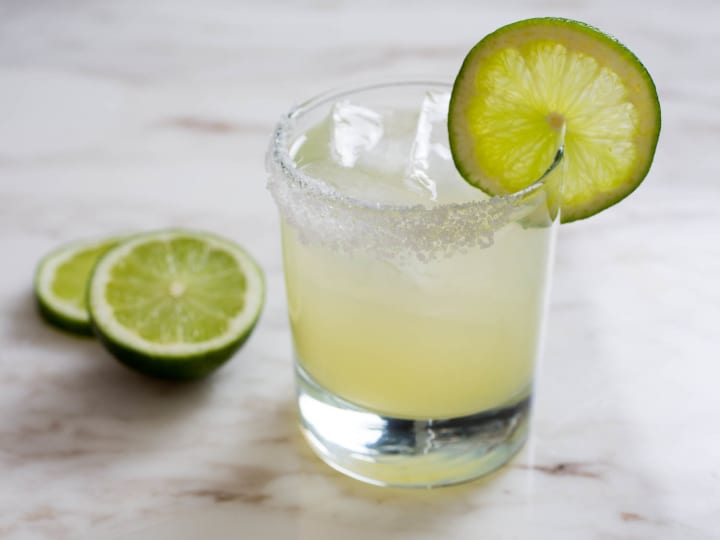 Ingredients:
Lime wedge
2 lime wheels
1tbs of coarse salt (for the rim of the glass)
4 oz high-quality blanco tequila
2 oz Cointreau
1 ½ oz fresh lime juice (juice from two limes)
Instructions:
Run a lime wedge around the outer rims of two rocks glasses and dip rims in salt. Set aside. In the cocktail shaker, combine tequila, Cointreau, and lime juice. Fill with ice and shake until thoroughly chilled, about 15 seconds (the bottom of a metal shaker should frost over). Fill glasses with fresh ice and strain margarita into both glasses. Garnish with lime wheels and serve.
Tips:
Looking for a high-quality tequila without the high price tag? Try El Jimador Silver.
Works well frozen or on the rocks!