Five Days of Drinking on the Kentucky Bourbon Trail
On the road with Jim Beam, Maker's Mark, Wild Turkey, the Kentucky Derby, and Muhammad Ali.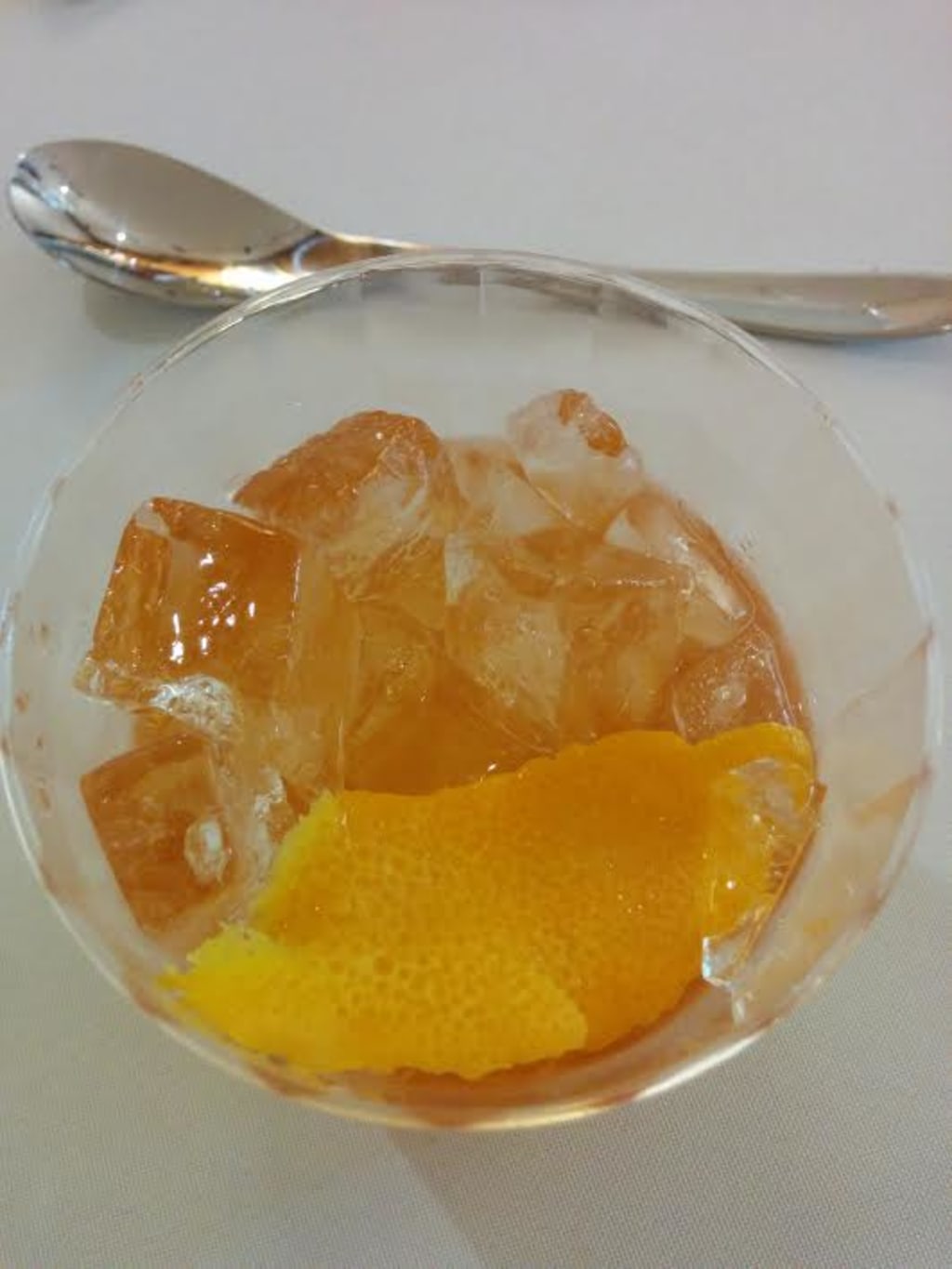 Bourbon. Old Fashioned. In Kentucky. 
Let's begin this journey with news there are apparently more bourbon barrels in the state of Kentucky than people. Kentucky's population is around 4.5 million people, so that's a lot of bourbon barrels. Then let's learn that 95 percent of bourbon in the world comes from within 75 miles of Louisville, Kentucky's biggest city. It's reasonable, then, to assume bourbon plays a big role in the state's history and culture.
After five days on Kentucky's "Bourbon Trail", drinking whiskey straight, drinking whiskey cocktails, eating whiskey-infused food, watching whiskey get made and looking into tanks of whiskey mash so deep you could drown in one and nobody would find your corpse for week, we can declare with authority that assumption is 100 percent correct. Kentucky and whiskey go together like Kentucky and horses (more on them later).
Louisville was named for a king of France but don't let that put you off. Locals pronounce the city's name something like "Lore-ville". It's famous for a baseball bat (the Louisville Slugger has its own museum), for being the hometown of Cassius Clay, for the Kentucky Derby horse race, and for being the hometown of Colonel Sanders and Kentucky Fried Chicken, Lynyrd Skynyrd's drummer and indie rock royalty Will Oldham. Oh, and the composers of Happy Birthday To You.
When Kentucky met bourbon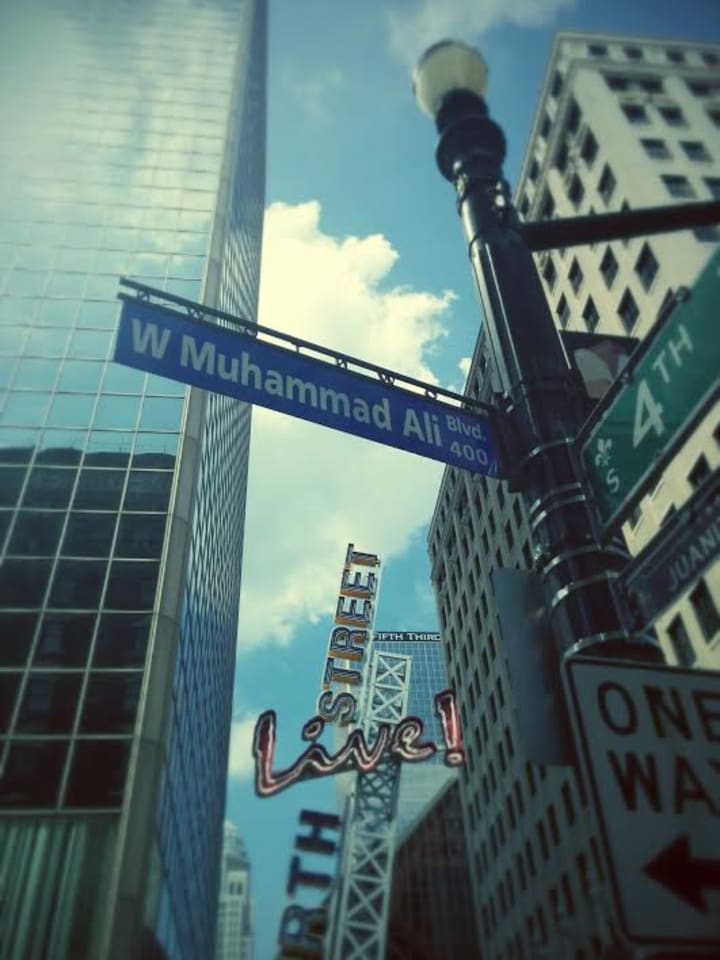 Louisville can also be a base for Kentucky's Bourbon Trail that, for the hardcore among us, leads you to nine major distilleries all within driving distance (disclaimer: this is America and you will be driving). There's also small batch craft distillers in the area that open doors to visitors. Give yourself three days. It's an American road less traveled.
Kentucky met bourbon part by accident and part design. European settlers were offered cheap land if they grew corn. Most had Irish, Scottish, and English roots. What to do with all that corn? Distill it.
At that time, people drank clear and unaged whiskey - that is how it was drunk in Scotland at the time. When the Kentucky product, stored for several years in charred oak barrels, came out dark and flavored, bourbon was born.
That's about as much agreement you will get on the history of bourbon. Every distiller has their own version they like to tell. This usually includes their own family as a central figures in the spirit's evolution.
At Maker's Mark in the tiny town of Loretto (population: 623), company President Bill Samuels Jr was a rocket scientist (he worked on the Polaris missile) before he took over the family business. He likes to talk with visitors to his distillery.
"The the word is that concept of whiskey being an acquired taste was invented by Kentucky bourbon makers because it takes like shit," he says. "But drink it enough and you will start to like it."
Samuels talks like this as we sip his bourbon rattling from one story to another. He fires up about the way whiskey was portrayed in cowboy movies.
History lesson: the people of Kentucky were thirsty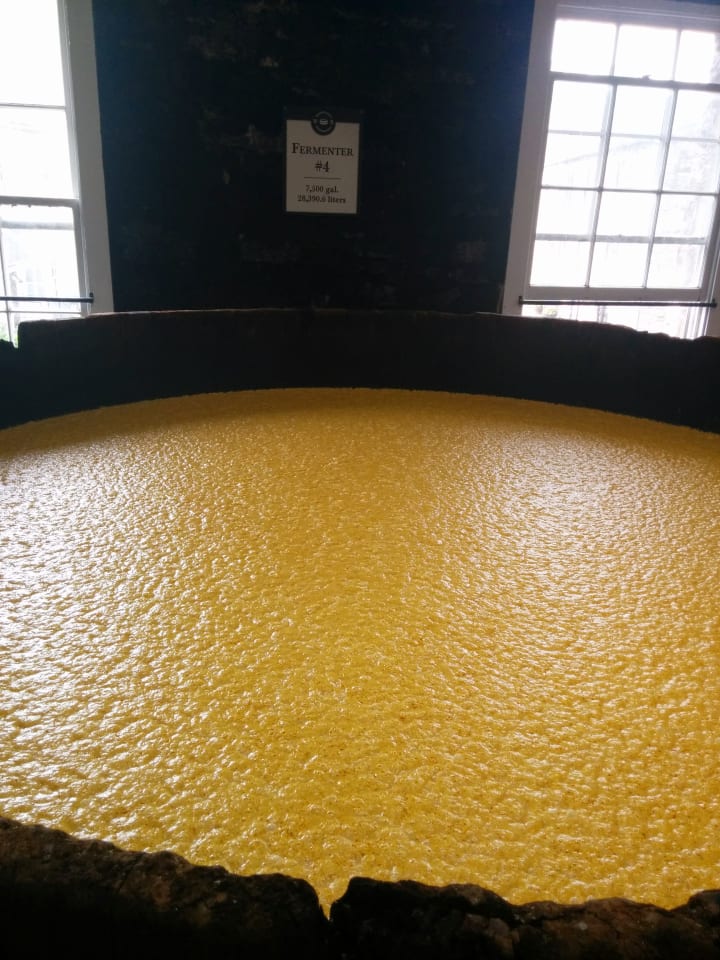 "The cowboys would walk into a saloon, knock down a shot of redeye that would in turn knock them down," he says. "That's pretty much true but that is also the reason my dad got into this. It started as his hobby because the banks wouldn't give him any money and my mom wanted him out of the house."
In 1932, Franklin D Roosevelt ran for President pledging to repeal prohibition. The distilleries were going to fire up again. Samuel's grandfather went to find investment money while his dad, Bill Samuels Sr, was told to rebuild the family distillery. The taste thing bugged Bill's dad.
"My father wanted to improve the whiskey but my grandfather said, 'No, the people of Kentucky are thirsty, they will drink anything."
Times changed and Maker's Mark, still a family business, is now one of the world's premium bourbon brands.
The number one selling bourbon in the world is Jim Beam, which accounts for 50 percent of Kentucky's total bourbon output. The Jim Beam distillery in Clermont is the Disneyland of whiskey distilleries.
As well as holding about 1.8 million barrels in storage across 27 warehouses on its sites, the distillery has a restaurant and a gift shop over two floors selling around 500 different types of souvenirs. You, too, can buy an $800 table made from reclaimed Jim Beam barrel wood. Bourbon is big business.
"After 8 years and a lot of my dad's money, I finally got out of college," explains Fred Noe, over dinner. Noe is a grandson of the original Jim Beam, a family tie that comes with benefits.
"The thing was that when people found out I was Jim Beam's grandson, I got invited to a lot of parties. I think I went to every single damn one I was invited to."
At college, Noe thought he was a champion bourbon drinker but it wasn't until he graduated that his father sat him down for what he recalls was a serious conversation.
"Dad said, I am going to teach you how to drink bourbon," recalls Noe. "I said, damn, I thought I had got that down."
"Look at the colour," Noe explains. "The lighter the colour, the more complex these bourbons are in flavor.
"Then, when you stick your nose into the glass, when you're smelling it, open your mouth. If you keep your nose tightly closed you will pull so much alcohol you won't get a good smell. Smell with your mouth closed and open and you will see that I am not totally full of shit. It really does make a difference.
"Third step is the Kentucky chew. Dad would put the bourbon in his mouth and physically chew it. He worked it all around his mouth. Different parts of your mouth pick up different flavors.
"The fourth step is the finish," Noe adds. "That's the flavour it leaves behind when you taste it. If you taste the bourbon and make a face, then it's too strong. If it is strong for you, add a little water."
Bourbon is treated like wine in Kentucky but it is viewed differently around the world. Try Australia, where Eddie Russell, Master Distiller at Wild Turkey, discovered during a promotional trip with his father Jimmy that pre-mixed ready-to-drink cans and bottles are the reason Australia beats Japan as Wild Turkey's biggest export market (Russell estimates Wild Turkey sells 2.5 million cases a year in Australia).
"I thought everybody had a beer bottle in their hand," says Russell of his first trip to Australia. "At one event, Jimmy and I had a drink with a couple pieces of ice in it but we thought everyone else had beer. It didn't seem right. Then we realized everybody was drinking RTDs. It's unique to Australia. We tried it in the States and we couldn't sell them."
Churchill Downs: $3 in, mint juleps all day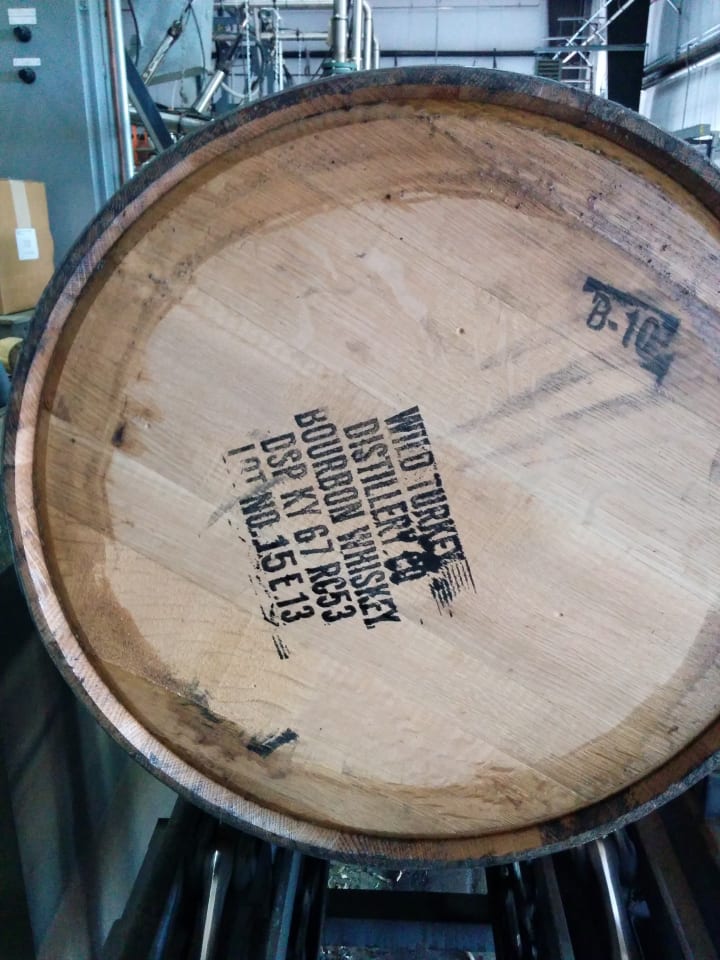 As he talks, Russell stands next to posters of stuntman Evel Knevel and gonzo journalist Hunter S. Thompson - 1970s icons who were infamous Wild Turkey drinkers. Bourbon is undergoing something of a revival again today. The bigger brands are now owned by multinational beverage companies but the family-run Kentucky distillers has to survive world wars, the depression, Prohibition, and Mad Men-like drinking trends (vodka was more popular during the 1960s).
Meanwhile, Kentucky is not all whiskey. The last day in Louisville is spent at the Muhammad Ali Center, an excellent modern museum and art gallery that overlooks the Ohio River packed with memorabilia from the good and bad of the boxing legend's life. You can feel what it is like to be smacked in the gut by a heavyweight fighter.
There's also Churchill Downs, the iconic racecourse home to the Kentucky Derby. On Fridays it is $3 to get in and you can drink mint juleps all day. So, maybe Kentucky is all about whiskey after all.
But back at Jim Beam, as a bourbon-inspired dinner wrapped up (top tip: according to my scratchy notes you can make mashed potatoes with bourbon), Ricky the bartender mixed a huge whiskey sour: "Sir, it's for the road and it's a long road." Fred Noe finished off with another story: "My dad would always say, 'May there be no hell but if there is, I will probably see you there.'"
That, or we can all meet in Kentucky.