Cruelty-Free Wines...
Not all wine is vegan or even vegetarian...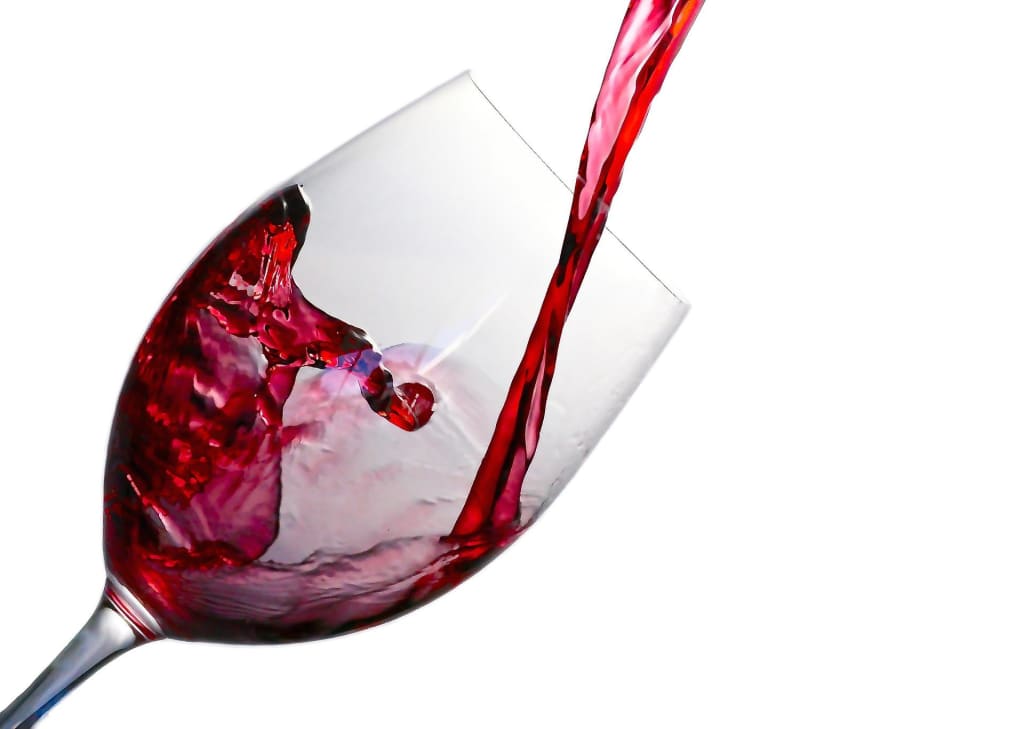 With summer well and truly here, the time is ripe to start stocking up on your favourite wines in preparation for cookout parties, date nights and relaxing with friends.
But did you know that not all wine is vegan or even vegetarian? Unfortunately, many wines are still filtered using animal products – but that doesn't mean vegans need to miss out.
If you're one of the 1.6 million vegans or 7.2 million people following a meat-free diet in the UK, don't worry: there's never been a better time to be a plant-based wine lover. Major supermarkets and wine merchants around the UK have been jumping at the chance to grab a slice of the vegan pie; Aldi UK recently launched a vegan favourites wine pack after its plant-based sales soared by 500%, whilst M&S have pledged to make all of their wines 100% vegan by the end of 2022 and Spar's own-brand wine range has been completely vegan since January 2022. Meanwhile, Google Trends data shows surging interest in the term "vegan wine" in the past few years, with 875% more interest in the term in June 2022 than in the same period a decade ago.
So, with an increasing selection of vegan wines available, which are the ones you need to try this summer 2022? Plant-based lifestyle expert, Free Soul, break down the top picks when it comes to vegan wine for this summer's dining and relaxation, because life is all about balance, right?
From wines to sip during your summer reading to the ideal pairings with your favourite vegan summer dishes and desserts, keep reading to find out which vegan wines are a must-have this summer.
Riesling Classic, Hugel & Fils
Price: £17.99
Riesling is a perfect white wine choice for the summer, a food-friendly pairing that goes brilliantly with spicier cuisines, making it ideal for a homemade curry night in the warmer weather. When it comes to choosing a vegan Riesling, look no further than this zesty and refreshing Riesling Classic from the renowned Hugel & Fils, hailing from Alsace where the 12th generation of Famille Hugel still owns and manages their family business. Bringing a bright and fresh taste to the table with aromas of gooseberry, citrus and floral spring flowers, this wine is great with vegan sushi or a Thai curry!
Lautarul Pinot Noir
Price: £9.80
Pinot Noir wines are a superb choice for the summer heat; juicy, light and airy, these are excellent for reading in the sun or enjoying at the start of a meal. The Lautarul Pinot Noir is the perfect example of this; with notes of red plum, cherry and mulled spicy aromatics, this features complex layers that make the wine superb value for money. This is definitely the wine of choice for when you're making lighter summer dishes such as a veggie barbeque and salad – the perfect excuse to invite friends over for a plant-based cook-out in the sun.
Sancerre Rosé "La Louée", Domaine Bailly
Price: £16.99
Rosé is a wine synonymous with summer, and for good reason; versatile, fresh and delicately sweet, this lighter wine is a staple of summer gatherings. For those longing for a vegan-friendly rosé, you need the award-winning Sancerre Rosé La Louée, an elegant dry stylish choice with bright red berry aromas that pairs perfectly with Japanese food. The warmer weather can't arrive quickly enough – think vegan miso soup followed by stir-fried udon noodles enjoyed outside with a glass in hand…
Le Charme Sauvignon Blanc by Christine Cabri, IGP Pays du Gers
Price: £9.69
Sauvignon Blanc is well-known for its easy pairing with chicken and seafood, however, it goes just as well with vegetarian and vegan alternatives such as veggie burgers, tofu and pesto-based dishes. Le Charme Sauvignon Blanc is a superb value aromatic wine with blackcurrant leaf aromas and citrus fruit flavours, a crisp white that proves vegans and vegetarians don't have to settle for less when it comes to summer wines.
Ardèche Chardonnay, Louis Latour
£13.50
Nothing quite goes with buttery food like a Chardonnay. Whether you're simmering leeks in vegan butter for a casserole or pan-searing Gnocchi in a creamy sauce, Ardèche Chardonnay from Louis Latour is the vegan wine choice for you. Clean and fresh aromas and notes of lemon, tangerine and apple make this a top choice for your summer dinner party.
Beaujolais Villages, Domaine Pardon
Price: £17.89
The sunshine of Beaujolais makes for perfect summer wine, and the Beaujolais Villages 2019 from Domaine Pardon is no exception. With ripe blueberry notes, this soft and sweet harmony of flavours is perfect for cheese platters, cold salads or eating alongside dark chocolate, winning a Gold Medal award at Concours International du Gamay.
Viñedo Los Vientos Estival
Price: £14.99
What happens when chardonnay is picked unripe, mixed with late harvest "raisin-like" Moscato and added to fully ripened Gewurztraminer?
The answer: summer perfection. Vinedo de Los Vientos' Estival is a unique blend, zingy and balanced with notes of tart passion fruit and pineapple skins that make it perfect for serving with a spicy vegan curry on a light summer date night or dinner with friends and family.
Pfeiffer Rutherglen Muscat
£18.29
The plates are cleared away at your dinner party and it's time for dessert – but what wine to serve? Rutherglen Muscat is the answer to your vegan dessert wine needs. Intense and with a lasting palate, this is the wine of choice for a decadent dessert, from rich chocolate cakes to glorious fruit and nut tarts to summer berry trifles.
wine
About the author
Reader insights
Be the first to share your insights about this piece.
Add your insights