Come for the beer, but what about the community?
How might pubs look after the pandemic?
With Britain's coronavirus lockdown coming to an end, more and more pubs are talking up the possibility of pulling pints once again after July 4. Welcome as that news is, though, it is far from clear what a post-COVID pub might look like. For many publicans, there's still some way to go before a 'new normal' can be ready.
The Station House and Fram Ferment are two venues in Durham. Part of the growing micropub movement, they are run by Susannah and Chris Mansfield. The former opened in 2015, inspired by the husband-and-wife team's vision of their perfect pub. The latter, intended as a bottle shop and taproom with an emphasis on off sales, served its first drinks in late November. A few months later, lockdown forced everything to change.
The Station House had to close its doors; Fram Ferment has been able to stay in business with a click-and-collect service providing cans, bottles and keg ales for Durham's thirsty aficionados of craft beer and artisan cider. But post-pandemic pubs, especially small independent set-ups, could face a new set of challenges, as Susannah explains.
"If we still have two-metre distancing then there's really no point for us," Susannah said. "We measured it out at the Station House, and you can't even get through the door with two-metre distancing. If you go down to one metre, that limits our capacity to 30 people if it's the right combination of group sizes. But on a normal, busy Friday night we have 80 people, often more. I've counted 100 before, we might have had more but when it's that crowded, I'm too busy to count."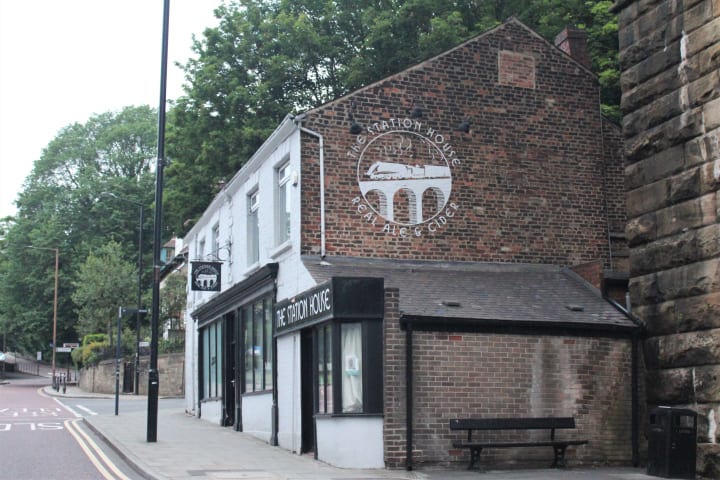 The next challenge is maintaining the pub atmosphere so that it has the same pre-lockdown feel.
"To a certain extent, we're happy to make changes if that allows people to come back to the pub but we have to be careful about how far we go before it stops people wanting to come back," Susannah added. "What happens if it no longer feels like a pub? Our whole ethos is more than just selling really good beer: it's come for the drink and stay for the company, selling the experience as well as – if anything more than – the beer or cider.
"We can look at compromises. We've talked about advance bookings, a table booking system and maybe table service to reduce how much people are moving around the pub. I think all that is inevitable when we first open. We're still mulling it over – will we have more staff requirements? – and it all depends on what is announced and what the actual requirements are.
"Going back to the pub would be great, but if you start putting screens between tables then you lose the whole point of a pub. People don't come here to isolate."
Social drinking
For many, beer without a pub is like football without fans or a gig without an audience – it's just not right. At a bus stop opposite Fram Ferment, a poster warns of the impact of alcohol on the immune system, with special reference to coronavirus. But despite concerns about people overindulging at home, the stats suggest that lockdown Britain is drinking less – more evidence that for many drinkers the pub's appeal cannot be contained purely in a pint glass.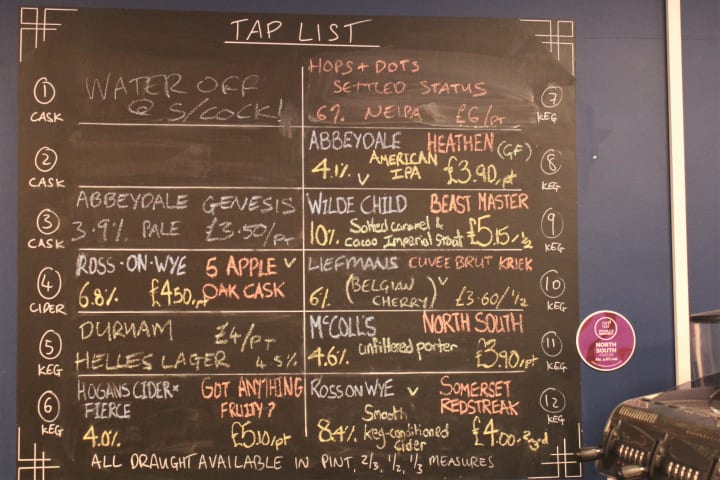 "On sales make up 46% of beer drinking, nationwide, under normal circumstances. That's gone completely," Susannah explained. "Of course, we're seeing an upswing in people buying to drink at home, but that doesn't cover the loss of sales to people drinking in pubs - certainly not for pubs like ours. From the regulars I'm talking to, a lot are still drinking a bit, but not as much. And some of my heaviest drinking regulars haven't touched a drop since we closed the pub because they don't drink alone. They live on their own, they don't enjoy drinking alone, so they aren't drinking."
That said, the Fram branch is likely to operate purely as a bottle shop for the foreseeable future. "Partly, it's just more manageable, but even when things start to go back to normal there will be people who are nervous or vulnerable," Susannah added. "It just gives them an extra option, somewhere they can come for their drink that won't necessarily be really busy."
A challenging year
Working out how to reopen is just the latest challenge in a year that should have been about expanding the business to incorporate the new bottle shop. Instead, from mid-March, it's been a case of adapting to ever-changing circumstances. At the Station House, things lurched from a beer festival on March 15 to closed doors on March 20.
"We had our beer festival as the news was starting to get more serious and it was looking increasingly likely that we'd have to close," Susannah recalled. "By the Monday after the festival Chris and I both realised that something bigger was happening. For him, I think it was when two of our regulars at the pub came for some take-out. One of them wouldn't even come inside, his wife came in and ordered and we realised they were deliberately avoiding the pub because they were worried about the virus.
"All through the festival it was a bit like that. It was a good festival but subdued compared with others. It suddenly clicked that people were starting to get really worried and didn't want to come out so much."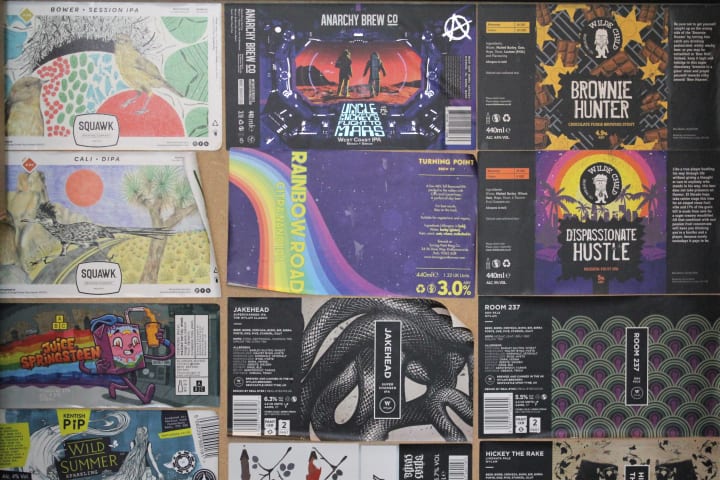 The UK government's rapid change of pace in late March, from combating corona by singing 'Happy Birthday' to introducing a strict lockdown across the country, caused confusion.
"On the Monday, the Prime Minister announced that people shouldn't go to pubs, but didn't tell pubs to close. That was just bizarre," Susannah added. "I spent three or four days periodically in tears, worrying that I was going to lose my business, alternating with determination to find a way through this."
The piecemeal flow of information about support for businesses and employees tended to raise new questions as well as providing answers. The immediate plan – switch to off-sales only – was scuppered when off licenses were deemed non-essential shops and ordered to close, then revived again when their status was made 'essential' a few days later. Then, with a hastily assembled web shop up and running, a phone call from the police halted plans to run a beer delivery service until the license could be changed – an ongoing and frustrating process.
Keeping the yeast alive
Today, the Fram Ferment shop offers a click-and-collect service. It's important on several levels: keeping the business afloat, supporting local breweries and helping them to keep going and, for many customers, offering a chance for a friendly chat and a little cheer during the grey days of isolation.
"Once we'd applied for the various grants that were open to us, we were in a relatively good position," Susannah said. "And Fram Ferment was a key part of that. When [the lockdown] started, we were worried because we had a nice pot of savings that we'd just invested in a new business. But it actually made it easier for us to flip to off sales because this place was already set up for it.
"But a lot of the brewers were falling through the gaps in the various schemes. Some of those gaps have been closed now but there was a point when hardly anyone in brewing was actually eligible for most of the support that there was. Just buying what we could from them was contributing to helping them survive."
More literally, it helps keep the yeast alive. "Where brewers collect and keep their yeast, they need to keep brewing on a regular basis so the yeast stays healthy. The Cullercoats Brewery near here does that, Timothy Taylor does that. Taylors are still brewing small amounts to keep the yeast healthy, but it's not nearly as much as they would do normally because they've lost all the on-sales that are a big part of their business.
"Plus, a lot of people we buy from are one or two-man bands and it gives them something to do! And it all reinforces the idea of buying local, supporting local businesses and keeping money within the community rather than giving it to multinationals."
New avenues
The future is uncertain, but having adapted fast to difficult circumstances, the team is ready for more innovations. One way forward could involve doing more outdoor catering, while securing that delivery license could open up new opportunities
"It could be a lot, lot worse for us," Susannah said. "We're in a pretty good financial position compared to many in the industry and we have no debts on the business. We want that minor variation to the license because we think we could do a lot more with deliveries. Not many people really know about it, but we have a fantastic cider collection, like nationally good.
"Here that's a pretty minor thing for us to sell but if we could courier it out then potentially there's a nationwide market for it that we could tap into. That would add to our resilience."

Andy Potts
British-based writer with a passion for sport and travel, music and photography. Proud dad, exploring the world anew through the eyes of a forthright toddler.
See all posts by Andy Potts →