Celebrity Owned Liquor Brands
Buying a celebrity owned liquor brand induces a sense of class and security of quality.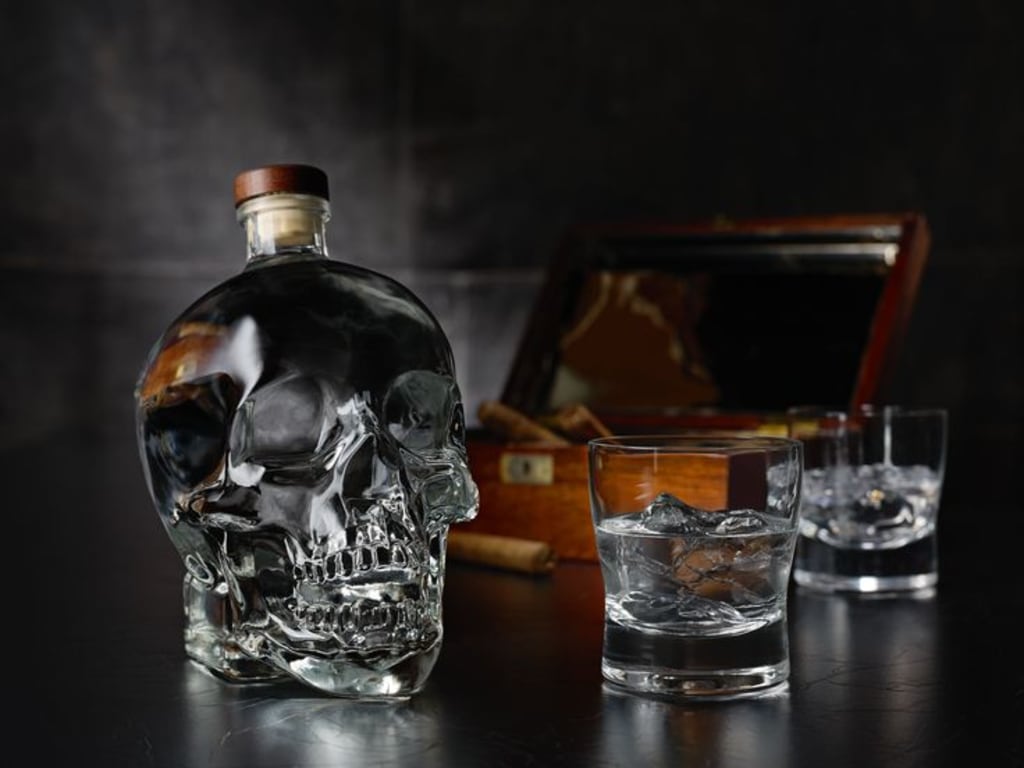 Whether a celebrity endorses a liquor brand, finances its production, or gets on his hands and knees to help brew it, liquor and celebrities go hand in hand, almost since the beginning of alcoholic culture.
Alcoholic beverages are no longer a luxury attainable only by the upper class. And fame, thanks to the age of mass media and internet, has come closer than ever to us common folk.
There's something about buying a liquor brand with a celebrity's signature on the bottle or the name of said celebrity that really makes you feel warm and fuzzy on the inside, as if you're taking a piece of a person you love, and consuming it to the point that will make you feel sick and nauseous before long...
So, if you enjoy that feeling, here are a few brands that are either produced or endorsed by famous people you may want to check out.
Arguably one of the first celebrities to start their own liquor brand, Sammy Hager is known primarily as a front man for Van Halen. In 1996, however, he became known for Cabo Wabo Tequila. He would sell it at bars that he co-owned until 2007, when another company, Skyy Spirits, purchased the rights to the brand. Some say that they didn't do the brand justice. Some are just happy to be able to get it now, as it is far more commercially available.
Sammy Hager has produced other labels since, including Sammy's Beach Bar Rum, but Cabo Wabo is his first claim to fame, and, thus, worth the most attention.
Don't recognize this name? This frontman for rock band ZZ Top may have seen better days in the past, but he and his fantastic beard have another trick up his sleeve: Pure Vida Tequila.
Gibbons invested hard in this liquor brand, which turned out to be something of a success. Matured in bourbon barrels and aged in cognac casks, this tequila is a unique, strong blend that will probably but hair on your chest. Or chin, in this case.
Bonus fact: The label is also co-financed by Godsmack singer Sully Erna.
NFL Hall of Famer Joe Montana has a lot under his belt. He holds the record for most Super Bowl passes without interception, several awards, and, most relevant to this topic, his own liquor label.
Aviation American Gin was co-created by Joe Montana. It is not his first venture into selling alcohol. Montana owned a couple breweries and financed Montagia Cabernet Sauvignon before staring Aviation American Gin.
This gin is distilled in Portland, Oregon. I say this just to establish another reason for you to visit Portland.
Justin Timberlake. Actor. Singer. Boy-band frontman. The man has kept his career atop a turbulent, changing environment by adapting with the times, able to transcend the normal limitations of boy-band heart-throbs.
So it seems almost natural that, one day, he'd make a liquor label.
901 Silver Tequila is Timberlake's own label. They claim they take extra measures to leave only the agave plant's heart, its purest part, available to create the tequila, insuring that your tequila is perfect in every sense. Another hit for Timberlake.
George Clooney, voted the sexiest man alive and the only man to regret being Batman, created a very unique Tequila brand with Cindy Crawford's husband, Rande Gerber. The intention was to create a powerful, smooth tequila that could be enjoyed without anything else thrown into the mix. Judging by its critical accolades following its release, they succeeded.
Clooney and Crawford stood center stage as part of the promotional material, sending a very clear message: Sexy people drink Casamigos Tequila.
Sake is one of the most underrated alcoholic beverages. Popular in Japan, this drink fails to really hit a note with most people in America beyond being a novelty at Chinese restaurants...
Except for Grammy Winner CeeLo Green, who just loves the stuff. He loves it so much he used his star power to push his own label of sake into stores. As sake is rice wine, it is a unique flavor for the uninitiated. But CeeLo Green's sake will initiate you into the cult of sake quite well and quite fast. Why? Because it's good.
Sean Combs goes by many names over many years. But did you know that Diddy also helped bring a vodka label to life?
It all started when Diageo, one of the most successful spirits company, struck up a deal with Puff Daddy himself to create a vodka brand. This brain child would lead to various popular variations of their Ciroc Vodka, including peach, mango, coconut, peach, and red berry. Much like Diddy himself, it comes under many names, but it's all that same awesome package in the end.
Comedian Dan Aykroyd is renown for his roles in countless comedies, from Ghostbusters to Trading Spaces to everyone's absolute favorite Christmas with the Kranks (just kidding, no one likes that movie). But his personal vodka is arguably one of his most lucrative achievements.
Crystal Head Vodka, which often featured in movies he appeared in following its creation in 2008, is supposedly filtered through special quartz that, according to Aykroyd, grants it special spiritual powers. Now, obviously, the Crystal Head Vodka draws inspiration from the fabled Crystal Skulls (which some people, like Aykroyd, believe came from aliens).
Whether or not you believe any of that, it's still a vodka worth checking out. Though if all that spiritual vodka makes you start seeing ghosts, well, you know who to call to complain about that.
...it's a Ghostbusters reference. You know, Dan Akyroyd? Ghostbusters – shut up! I'm funny sometimes!
I mention Mikhail Baryshnikov first of the two celebrity endorsers of this brew because we need to appreciate the man. Baryshnikov is an award actor, earning an Academy Award Nomination and Golden Globe nomination for his role in the 70s film The Turning Point, and remains regarded as one of the greatest dancers of all time. The endorsement of Baryshnikov is enough to elevate this vodka above the usual affair of vodka.
But then Bill Murray came.
Bill Murray was nominated for an Academy Award, too, but most people remember him more for his comedic roles than his serious ones. He remains one of the most prolific actors of all time, and has been a bartender at all those parties he crashed.
So yeah, even if this vodka was awful (which it isn't by any means) the sheer presence of two greats in the entertainment industry is enough to boost it up a few points.
celebrities
list
Body positive blogger, freelance sculpture, self-proclaimed connoisseur of whiskey, and forever in search of a hamburger as delicious as the ones you see in food commercials. Wendy's just doesn't cut it.
Receive stories by Miranda O'Conner in

your feed