Bourbon in moderation has amazing health benefits
Credible studies indicate that this spirit can assist in preventing illnesses that may shorten your life.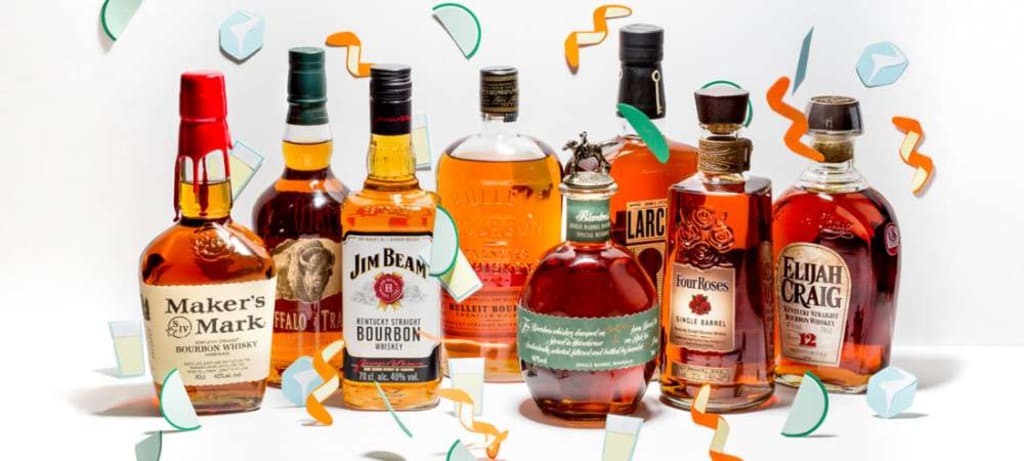 Bourbon the wood whiskey
If you are prone to alcoholism the information you are about to read will not benefit you and may cause more harm than good. This article is not to encourage the drinking of alcoholic beverages and neither is it a guarantee to diagnose, prevent, treat or cure any health-related issues. This article is only to provide facts from the medical community that when properly applied might help some individuals live a longer healthier life. Please consult your health care professional as alcohol does not mix well with many medications.
When it comes to alcoholic beverages, the key problem is not the product itself, but those individuals who cannot drink in moderation. Medical studies indicate that spirits such as Bourbon have properties that actually can be beneficial for our health. What is important to remember is that too much of anything can be dangerous so always pay close attention to the guidelines set forth by the experts. Mature readers will understand that this is for medicinal purposes only and is not to condone any illegal or illicit behavior that comes from overindulging in alcohol. Please click on the links that have been provided to read the articles for yourself. They come from Harvard, Wide Open Country, Organic Facts, LiveStrong, and Luxury Spot.
Bourbon is said to have been created by the Tarascon brothers, who relocated from Cognac, France, to Louisville Kentucky. The siblings were said to have had a plan to win over the "French-leaning residents" of New Orleans. During this time period, cognac was the popular spirit in the city, but was quite expensive. The Tarascon brothers believed that by aging Kentucky whiskey in charred oak barrels, this whiskey would taste more like the cognac that was preferred by the French residents in Louisiana. This is why this drink is known as a wood whiskey. Aging the whiskey in wooden barrels gives it the golden-amber hue, and also causes the production of a significant amount of the antioxidant ellagic acid.
This particular antioxidant controls the amount of glucose your liver releases and in turn regulates your insulin levels. Ellagic acid also has the ability to decrease the risk of certain cancer-causing carcinogens, It has been said that it took a while for the whiskey to travel in barrels down the Ohio and Mississippi rivers. This gave it just the right amount of time to age to perfection. If you thought that Bourbon Street in New Orleans was named for the popular drink, historians indicate that it may have been the other way around and the drink was named for the famous street.
Bourbon offers some properties that can be beneficial healthwise when one drinks in moderation. It is suggested that 2 ounces of this whiskey, daily or only one or two drinks each day is all that is needed. Please note that when it comes to spirits, more is not better. This amount (and no more) is thought to be able to reduce the risk of blood clots, Alzheimer's, diabetes, and dementia. (cancer causing agents) from forming. Just like beer and wine, Bourbon, when one drinks in moderation can also be heart healthy as it can prevent cholesterol buildup, thus reducing the risk of stroke and heart attack.
Studies indicate that drinking 2 or 3 ounces of bourbon daily will increase the likelihood of your living longer but will not cause you to become inebriated. This alcoholic beverage is not a cure-all and certainly does not negate a healthy diet and lifestyle. It is simply one product that may benefit those who drink it at the recommended amounts. Bourbon is also reported to reduce stress, promote relaxation and some people say it puts them to sleep. This is the reason that this spirit is often utilized at bedtime. unlike beer, Bourbon will not promote fat around the gut. It is low in sugar ad has now carbs. A 1.5 ounce shot of Bourbon has 97 calories and this will increase significantly when you mix it with a soft drink.
whisky
Cheryl is a poet, freelance writer, published author and former Newspaper columnist. She has degrees in Psycology and Biblical studies. She enjoys sharing natural cures, and Nostalgia related info. Tips are greatly appreciated.
Receive stories by Cheryl E Preston in

your feed