BOTRYTIS!
"We will come and kick you!"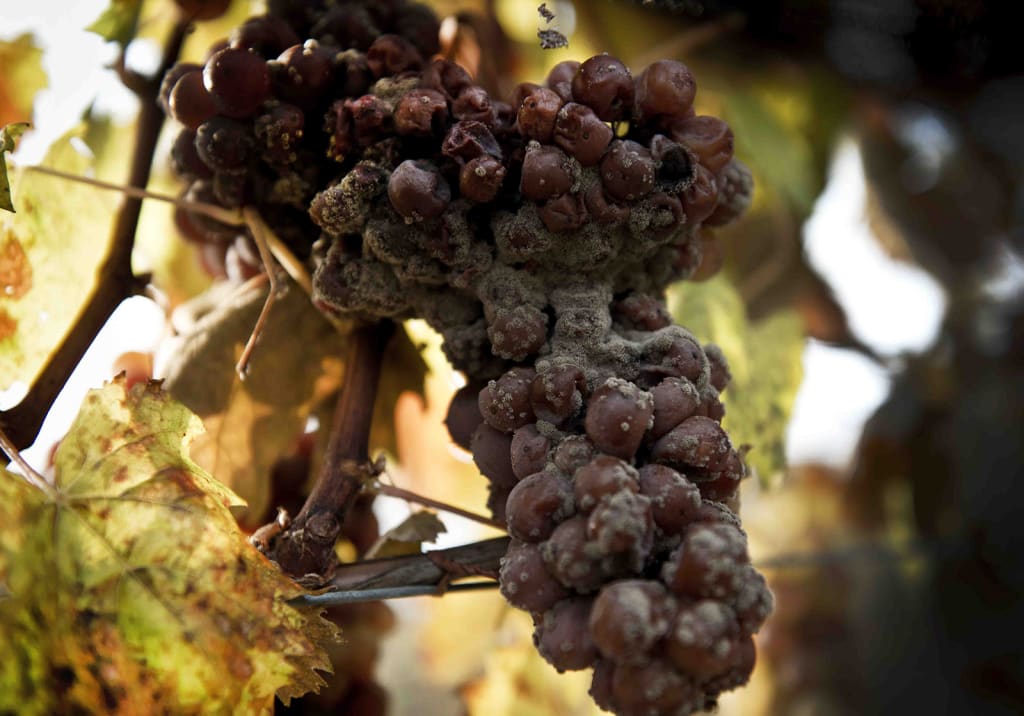 Noble Rot
"BOTRYTIS" were the first words Gerhard Kracher shouted at the top of his lungs while pointing to a stunning portrait of shrivelled grapes behind him as we commenced our Zoom call to talk about his and his family's stunning portfolio of wines, particularly the sweet wines that have made them synonymous in said category for many a year.
Botrytis cinerea, which is more commonly known as Noble Rot, is a mold that attacks grapes, dehydrates the grapes, removes any water content and concentrates the sugars within, and makes some of the most famous, and expensive sweet wines in the entire world. However, if you think you can do this out the back of the house, think again. This is only achievable in "4 beauty spots" as Gerhard put it, Sauternes in France, the Mosel in Germany, Tokaji in Hungary and here in Northern Burgenland, Austria.
As a wine professional, studying all of this stuff is tiresome, but having this explained to me while holding a glass of Gerhard's 2017 Ausele helps put it all into context, and it turns out his passion for this style is particular. "I really like this style, it has a slight botrytis and the grapes are slightly shrunken. I love this style with hard cheeses, or a fun one is spicy food, some Thai dishes go so well with this!"
I try and ensure that my grumbling stomach cannot be heard over webcam. Not cool. The wine is delicious, body has lovely depth but not too dominant on your palate, lovely flavours of sweet, ripe tropical fruits and honeydew melon. His love for Auslese leads him into another love, which leads part of this wine, a grape variety called Welschriesling. Riesling's dad? Not quite.
"Welsch" translates as unknown or stranger, and the reason Riesling was affixed to this was because the leaves and the berries are almost identical. The other varietal in his vineyard for sweets is Chardonnay, which may seem strange for south of Vienna rather than its' spiritual home, Burgundy in eastern France, but he said that this varietal has been planted in Austria since the early 1800s! He loves the body and the citrus aromas Chardonnay brings to his wines and that then ties in beautifully with Welschriesling which give those luscious quince, apple, pear and honeymelon flavours. He then notes that farming them is something that brings him great joy. "I love it, my grandfather hated it which is why we didn't expand for such a long time."
His grandfather, Alois Sr. founded it in 1928, he originally worked off a 0.5 hectare vineyard, and sold his grapes toward bulk wine and focused more on livestock which brought them more income. This was at the time of the Iron Curtain and when Austria was the poorest country in the western hemisphere. So when his son Alois Jr. took over in the 1980s, the stage was set. However even at this time, he was only working part time in the winery as he and his father were working full time jobs to support the family! It was not until the early 1990s where the wines gained some acclaim where the winery became a full time enterprise. "It was pretty straightforward." Gerhard noted. "It's not like my Dad got there and said, 'What do we do here?' God had already chosen our course for us, noble rot baby!!" Considering all the hardship the first generation of this winery had to endure, post World War II was much brighter for the family from Seewinkel, astonishingly they have achieved botrytis in the vineyard every year since 1945 which led to his grandfather deciding to focus on this only from 1959 onwards.
From here we pick up the 2017 Beerenauslese, which is the next step on the scale, the wine had the same excellent structure as the Auslese, but had more of a cooked fruit vibe, pineapple and mango with flavours of orange skin, extremely luscious but still elegant. He starts talking about food again, I check the distance of my gut from my Dell. "Get me foie gras!! And we will finish with a fresh fruit dessert." almost salivating as he spoke.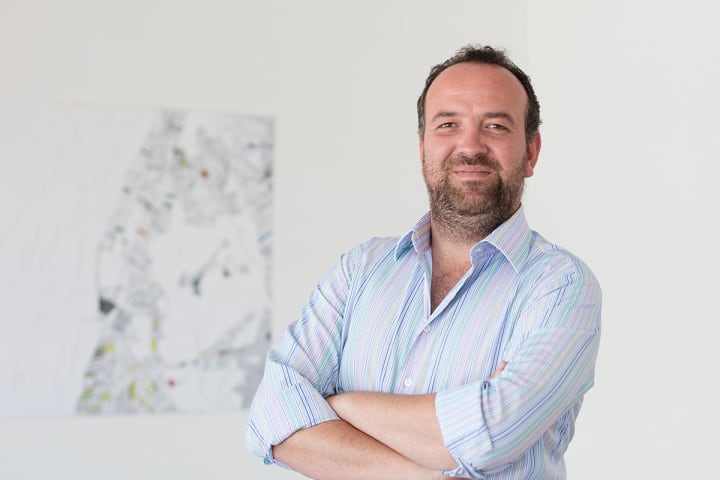 Gerhard is, as you may decipher, a very charming guy, very smooth, neutral Austrian accent, could listen to him speak all day. But let us not be fooled by his laid back exterior, Gerhard has put in some amazing graft in his vineyards and brought the winery to where it is today and retained it's excellent reputation. He was the consultant to the Krankl family's sweet wine making enterprise at the world famous and eye wateringly expensive Sine Qua Non in California.
In the vineyards, he does everything required to retain his harvest every year, within reason. Never uses herbicides among the vines and has never had to thankfully, he actually finds that spraying the vines in general is less and likely as the years pass, as the weather in Austria is getting warmer so it actually lowers disease pressure, meaning a less likely chance of these things occuring but still able to achieve noble rot.
We finish with the 2008 Trockenbeerenauslese, and I yearn for home as I drink this, as it jumps out with flavours of my mother's Christmas cake. A mixture of compote stone fruit and dried berried and seeded fruit, sumptuous, intense and sweet. Fabulous.
Something that really stands out about these wines is that they all carry this amazing salinity, which is rare, Gerhard informed me that the water used in the vineyards is that of the local lake Neusiedl, and said it contains a high sodium content, so when the vines dry, it leaves a salt deposit and this characteristic on the wine.
We cap it off with hearing stories about his father getting people to come over to his table at wine fairs by telling them they could taste some Chateau d'Yquem (from Sauternes, and makes the most expensive sweet wines in the world.) and let's them taste 1 Y'Quem and 4 of Kracher's wines. One thing is for sure, he would not need to drag me to his table. I think I would need to be dragged away.