Black and Tans
Musing on Music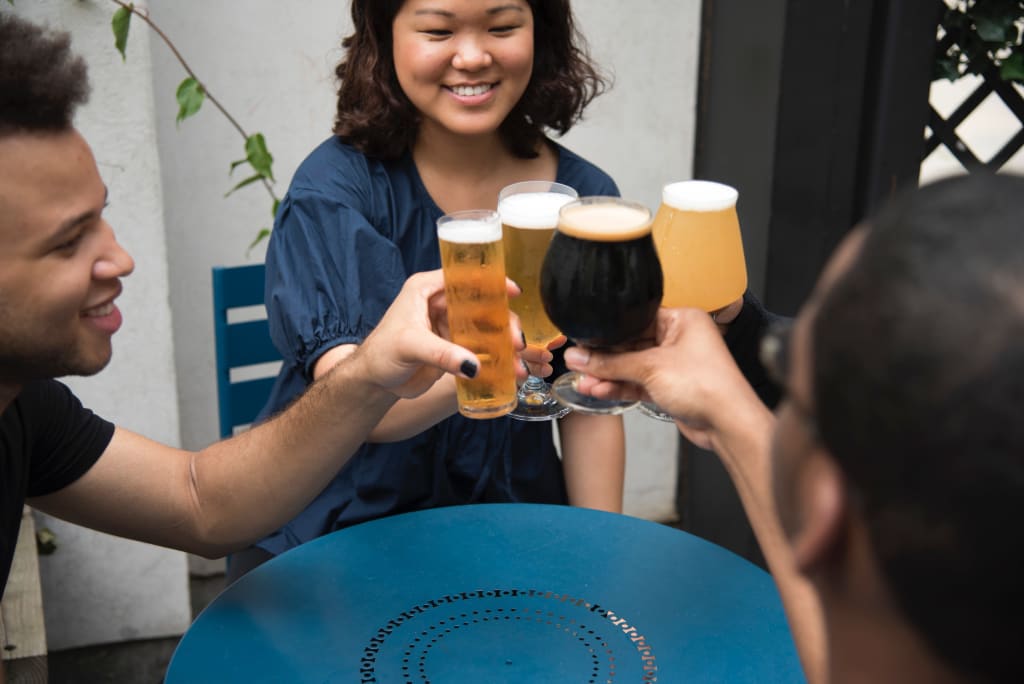 Photo by Elevate on Unsplash
Black and Tans are a popular drink in the United States and a personal favorite of mine, though in the end I prefer a pint of Guinness on its own. There's a fun Irish-style band, one of my favorites, named Gaelic Storm, which sings a song about being a modern Irish-American descendant in the United States called "Raised on Black and Tans".
~I was raised on Black & Tans/ with Ronnie Drew and "Van the Man"/I go off to mass on Sunday/And then it's back to the pub on Monday/I've got a sister Meghan/With a Celtic cross tattoo/I'll tell you a few stories/And every one of them is true:/My mother's, brother's, sister's, cousin's, auntie's Uncle Barney's, father's, brother had a cousin from Killarney~
However, the term Black and Tans refers to a policing force in Irish history, so termed for their uniforms: a mixture of police and military garb. This was a paramilitary group formed to support the Royal Irish Constabulary (RIC) made up of English ex-army recruits after World War I. They were known for acts of brutality and violence on behalf of the British government during the Irish War of Independence, which began in 1919 – the same year this Special Reserve was formed.
The Irish rebel song – a type of folk song – "Come Out, Ye Black and Tans" is about the historic occurrence itself. It shows the opinion Irish-born people had at the time of the group and it describes some of the atrocities they committed.
~Come out ye Black and Tans, come out and fight me like a man,/Show your wife how you won medals down in Flanders,/Tell them how the IRA made you run like hell away/From the green and lovely lanes of Killashandra/Come tell us how you slew them poor Arabs two by two,/Like the Zulus they had spears and bows and arrows,/How you bravely faced each one with your 16-pounder gun,/And you frightened them poor natives to their marrow.~
Therefore, it is understandable that referencing Black and Tans, even in the form of a drink order, is not acceptable practice in Ireland. I find it fascinating how, as descendants of immigrants, we sometimes romanticize the lives of our ancestors – enough to name delicious beverages and upbeat songs after horrible historic events. I read an article once about what not to do when visiting Ireland and ordering either a Black and Tan or Irish Car Bomb drink were on the list. That's when I did my research on these topics, to understand why it's a faux pas.
The Irish Car Bomb cocktail is more named after it's affect and ingredients than after the historical events associated with the term, but it's still a sore subject in Ireland. There were over 10,000 bombings in Northern Ireland, The Republic of Ireland, and Great Britain between 1969 and 2001 related to the "low-level war" between Northern Ireland and Great Britain known as the Northern Ireland "Troubles". The main issue related to the "Troubles" was the constitutional status (read: conflict for independence) of Northern Ireland under the reign of Great Britain.
In fact, the popular song "Zombie" by the Cranberries, was written in protest after one of these bombings where two children were killed.
~Another mother's breaking/Heart is taking over/When the violence causes silence/We must be mistaken/It's the same old theme/Since nineteen-sixteen/In your head, in your head, they're still fighting/With their tanks, and their bombs/And their bombs, and their guns/In your head, in your head, they are dying~
These are understandably difficult subjects to broach on the Emerald Isle. The whimsical nature of the beverages heavily contrasts with the controversy surrounding their titles. When traveling, don't forget to research about cultural sensitivity beforehand!