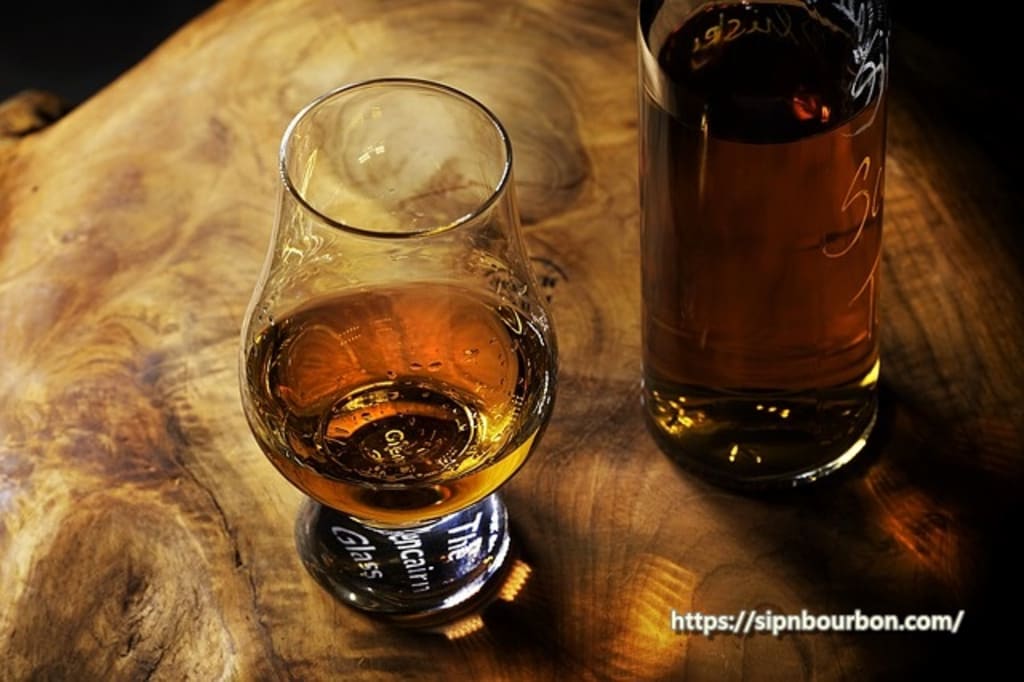 Bourbons to stock at home
You could make the case that the best bourbon is whatever bottle you have readily available, but let's not settle. We're living in the golden age of spirits. Never before have there been more bottles of booze trying to get a parking space on your bar cart.
Sipn has looked through its Bourbon library to bring to you five must-have bourbons for the home bartender. So, buy bourbon online today.
Wild Turkey 101 Bourbon
Our first recommendation is the often overlooked Wild Turkey 101 Single Bourbon, which brings spicy notes and aromas of brown sugar and toffee vanilla. Every sip has a mix of light to moderate sweetness, peppermint spice, cinnamon, oak, grain, and alcohol. The sweetness is made up of slightly sweet candy corn, vanilla, and bubblegum. This beautifully balanced bourbon is smooth with just the right touch of oakiness.
Old Forester
If you're a lover of classics, you must have an Old Forester at your home bar. Old Forester was the first bourbon in Kentucky to be bottled—a huge step toward guaranteeing quality and boosting bourbon's reputation. This rye-rich bourbon continues to be one of our favorites that we just cannot miss out on. The orange peel garnish plays really nicely with the bourbon's orange notes.
Jim Beam Devil's Cut Bourbon
The Jim Beam Devil's Cut Bourbon blends 90-proof Beam with liquid extracted from the barrels themselves. Expect a woodier, more robust flavor with hints of spices, brown sugar, caramel, and butterscotch.
Basil Hyden
If you're looking for a Bourbon to bring old and young Bourbon lovers together, this one is a must have. The flavors are dominated with white pepper, orange peel, lemon and corn notes, offset by gentle cinnamon, rye spice and sweet caramel. Though a dry and brief finish, it comes with a big bang of refreshing nice cinnamon pepperiness and light vanilla oakiness.
Hudson Baby Bourbon
The Hudson Baby Bourbon comes from New York's finest distillery. It comes with robust vanilla, new oak warmth, popcorn and a lingering whiff of the sugared almond nose and a palate of Marzipan and candied ginger, with a thick layer of caramel on top. It also has a beautiful finish of chocolate peanuts, buttered corn-on-the-cob and a light glaze of honey.
If you are just starting your home Bar and are a Bourbon lover, we suggest starting with these classics, well-loved Bourbons.
After all, what's not to love about the quintessential American whiskey? Bourbon is an enduring favorite, a spirit that survived. Why delay, buy bourbon online now 😊
This is the time of year for bourbon. When it comes to bourbon, everyone has their favourites. Some enjoy a nice glass of Old Crow's latest batch, while others may have a soft spot for Jim Beam and cult favourite Jack Daniels.
The Sipn app has been intuitively designed to cater to these people, so they can find a welcome community to share their ideas, opinions, anecdotes and more on Bourbon whiskey. The community will aim to bridge the gap between the spirits industry and every Bourbon lover sitting in the comfort of their homes through its social media application, brand-partnered events and exclusive excursions. Imagine being able to attend an event at your favourite distillery with like-minded people to share your thoughts with!
Now that you have all your basics in place, you're ready to partake in any serious level conversations about your favorite drink. If you are already looking forward to joining a group of like-minded individuals and get started with your love for the drink, you can Get Sipn with us soon! We have something exciting coming your way that will change the way you think about this fabulous drink. While you wait, we'd love for you to sit back and enjoy a drink with your crew, and pat yourself on the back for knowing what every Bourbon lover needs to know to be taken seriously. Cheers!
Reader insights
Be the first to share your insights about this piece.
Add your insights