Best bloody Mary Recipes to help your hangover after New Year Eve!
'Party hard and drink harder'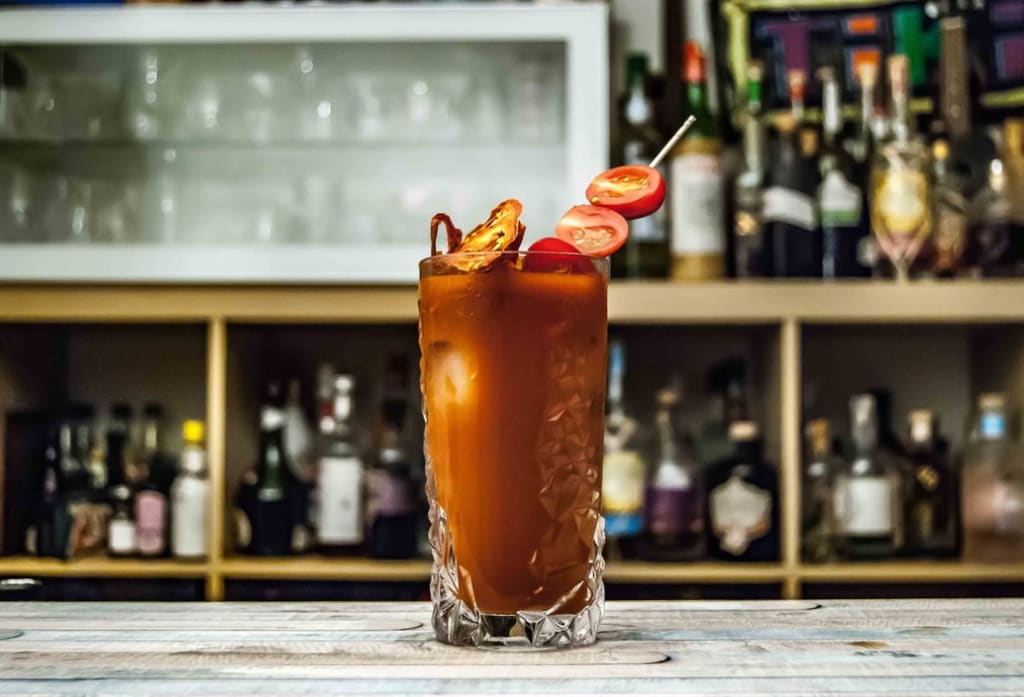 'Party hard and drink harder' is the universally accepted motto of the pub hopping social butterflies. But they always decide not to get so drunk the next day when the hangover hits them hard on their bodies. Innumerable glasses of water and multiple rounds of lemonades too fail to create the magic of getting them ready for yet another round of partying. 'A weekend without a drink is a weekend wasted' is what the 'Party Gurus' exclaim with their party pals. But a sloshy morning and a gloomy mood call for something effective. Effective like Bloody Mary.
Bloody Mary boasts the ability to lighten the effect of a hangover of different degrees. This magic potion has various variants which can be proven as the best recipe to subside the terrible effect of the unpleasant, uninvited guest – Hangover. An effective Bloody Mary recipe is said to cure horrible hangover symptoms provided it is made properly with appropriate proportions and ingredients.
Galaxy Training Australia – an RSA [Responsible Service of Alcohol] and RSG [Responsible Service of Gambling] certification organisation that provides training to the F&B enthusiasts giving them proper guidance with the nuances of RSA, delivering an effective RSA refresher training and a legitimate training in RSG, making the people come out with flying colours to decorate attractive designations across the hospitality industry.
GTA brings to you some of the best recipes of Bloody Mary that can ease your hangover woes and wake you up a cool, nice person- all set to start afresh. Here are the deets:
GREEN BAY BLOODY MARY
Ingredients:
3 dashes Worcestershire
½ ounce fresh lemon juice
4 ounces Green Bay Bloody Blend (see below)
1 ½ ounces Vodka (Bartels prefers Death's Door)
Garnish with a skewered cornichon, long cucumber, celery stalk
Green Bay Blend
Makes: 1 quart
1-pound cucumber (approximately one cucumber)
½ pound tomatillos (approximately six tomatillos)
10 parsley leaves
1/2 teaspoon ground black pepper
1/2 teaspoon celery salt
1/4 teaspoon kosher salt
1-ounce house Serrano pepper sauce (see below)
Serrano Hot Sauce
Makes Approximately: 4.5 quarts
5 Serrano peppers
3 quarts water
1-quart rice vinegar
120 grams sugar
90 grams salt
OUTLOOK INN BLOODY MARY
Ingredients:
1.5 oz of your favourite vodka
Worcestershire sauce
Celery salt
Black pepper
Tabasco sauce
A squeeze of lime juice
V8 vegetable juice
Peperoncino
SHANNON'S SANGRITA
Ingredients:
6 ounces papaya puree
6 ounces carrot juice
1-ounce fresh lime juice
1-ounce fresh orange juice
½ teaspoon dried guajillo chile, ground
¼ teaspoon dried chipotle chile, ground
½ teaspoon salt
Michelada Ingredients:
½ ounce lime juice
2 ounces Sangrita
Top with Presidente or Negra Modelo beer
Garnish with a lime wedge
SMIRNOFF BRUNCH BOOK'S BLOODY MARY
Ingredients:
1 ½ ounce Smirnoff vodka
3 ounces tomato juice
Juice of half a lemon
Pinch each of salt, pepper and celery salt
½ teaspoon A-1 steak sauce
Garnish with a celery stalk
Samara Robinson was born and raised in Canberra, Australia. She is a mother who loves cooking and binging over a book with a bowl of popcorn. Her love for language and colours has made her write on varied topics like from food to fashion, gardening to parenting and health to partying. She is a trained dancer and a singer with an acquired taste towards dramatics and tribal art forms. She now works for Australia's leading RSA and RSG training company Galaxy Training Australia as a Creative Content Developer with her extensive experience in the field of Online Marketing.