Beer and Health?: 5 Craft Breweries You Can Try and How Beer Can Benefit Your Health
It's official, summer 2020 is here! It's time to kick back and try a new brew and stay healthy while doing it.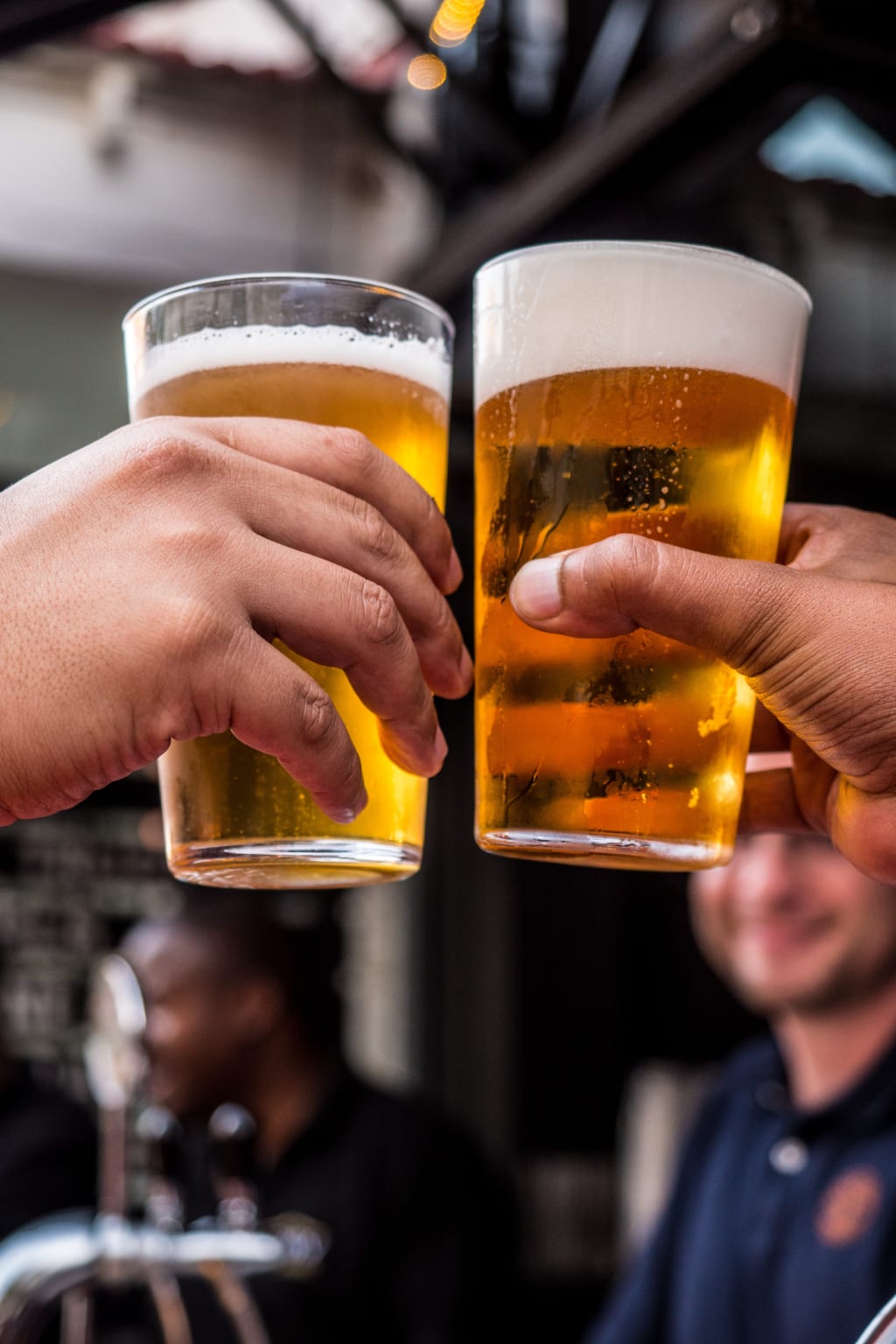 Photo by Tembela Bohle from Pexels
Let's face it, 2020 has been one heck of a ride so far, and not necessarily the good kind. However, summer is finally upon us, and we're all hoping for the opportunity to redeem ourselves and really enjoy this year! Many of us are coming off of quarantine and we are happy to begin socializing, to a certain extent, and living our best lives.
As for the brew lovers of the world, this is the perfect opportunity to explore some new brews and introduce them to family and friends. Are you planning a cookout, party, or small kickback? There are a plethora of craft beers to choose from, and here's a big secret: you can explore craft beers outside of your local breweries.
LeadMD, a marketing agency, gathered a list of "The Top Searched Craft Brewers" in each state. The study also included the most searched non-local craft breweries and regular beer brands in each state.
Brewery Ommegang is the most popular craft beer in 10 states other than its home state of New York. Right behind it is California's Russian River Brewing Company, which is the most popular non-local craft beer in 9 states located all over the country.
LeadMD also conducted a survey asking participants from every state "Which beer are they more likely to purchase?". It turns out that 45 states sided with buying local-craft beer. The pride and support of local business is amazing, but it's okay to try some new craft brews! If you don't know where to start, don't worry, we got you covered! Here are five craft brews you can try out this summer.
Boston Beer Co.
Bell's Brewery
Sierra Nevada Brewing Co.
D.G. Yuengling and Son Inc.
Brooklyn Brewery
These beers were all listed within the top 10 on the Brewers Association's Top 50 U.S. Craft Brewing Companies list. However, if you need an extra reason to crack open a beer this summer, it may go along with your health goals. According to Active, there are numerous health benefits associated with drinking beer.
Here are a few benefits:
Lowers the risk of heart disease
Like wine, beer helps decrease the risk of heart disease by lowering inflammation in the body, thinning blood, and preventing clots.
Strengthens your bones
Who knew you could get stronger by drinking beer?! Beer contains dietary silicon, which supports bine health and development. According to Active, other studies show that beer drinkers have a higher bone density and are less likely to suffer from osteoporosis. So, if you feel like skipping leg day, just tell your trainer you're gonna stay home and drink a beer instead.
Boosts Nutrients
Although beer can seem like empty calories, it actually packs a lot of nutrients that can support overall health. Most beers are made with wheat, fruits, and spices. So, you're usually consuming small amounts of fiber, potassium, and magnesium.
Reduces risks of kidney stones
In addition to nutrients, beer is 90% water! It turns out that drinking a beer daily can drastically reduce the risk of painful kidney stones.
Boosts mental health
Having just a few sips can help reduce the amount of dopamine in your brain, thus relieving stress and making you feel calmer. You definitely don't have to drink an excessive amount of alcohol feel better mentally. So, literally relax and have a beer.
Now that you have five new craft breweries you can try, and a list of health benefits, it's time to kick back and crack open a beer. Whether you are slowly re-entering society or hanging at the house a little while longer, trying out a new craft beer is a fun, relaxing way to pass the time.
beer
About the author
Reader insights
Be the first to share your insights about this piece.
Add your insights