Beavertown Extravaganza - A Review
Beavertown Brewery held a two day beer festival. How was it?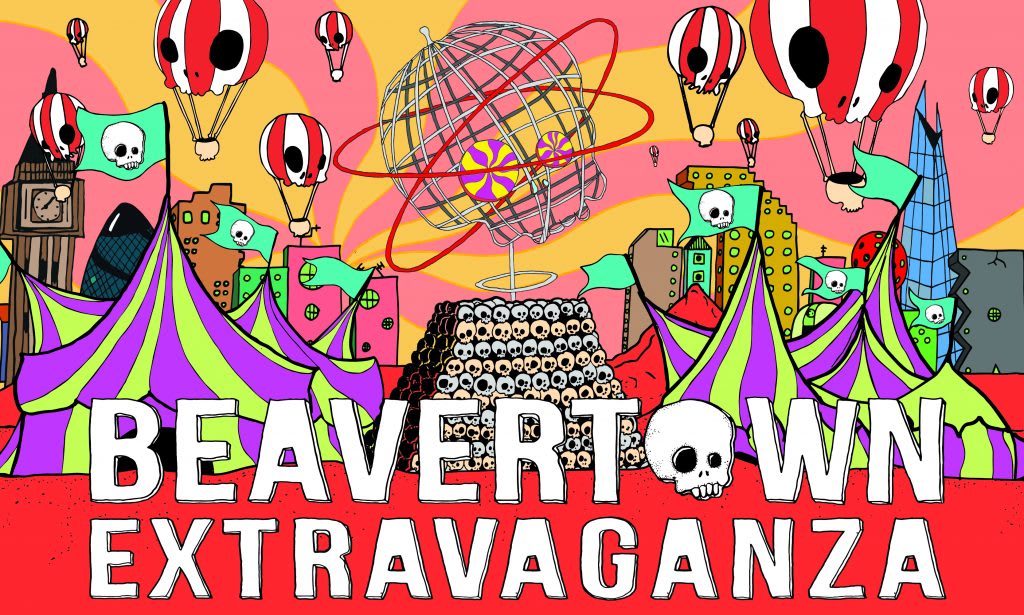 Beavertown Brewery announced earlier this year that they would be holding a two day beer festival. Tickets sold out swiftly, but my wife, a friend and I bagged one each for the second day. It wasn't cheap, at £55 including booking fee, but it felt strongly like it had the makings of a very enjoyable day out.
Having followed the hashtag #BEAVEREX17 in order to canvass opinion of day one, it was the predictable mixture of comments. Some people were grumbling at the lengthy queues for certain beers. Others claimed dissatisfaction at the number of brewers who were out of beer long before closing time. Yet there were many who wrote of what a great day they'd had.
It felt to me like there were two camps. If you wanted to go and try some new beers, and have a laugh with your mates, then you'd enjoy it. If you were a beer nerd who simply had to try a certain rare ale, then you may have been disappointed.
According to my Untappd app (which if you're unaware, is an app where you can check off and rate new beers that you try), I have tried over 500 different beers in the three years that I have been using it. Despite my enjoyment of trying different beers though, I was heading to the Beavertown Extravaganza in the "try a few beers and have a laugh" camp.
Twenty-two different beers (with an average strength of 6.2%, I calculated) and countless laughs later, I went home satisfied.
The day certainly matched my expectations based on my research of day one. After getting through a brief queue and security check, we collected our 100ml glasses. We moved into room one, saw a couple of enormous queues, and promptly joined a short one. And so it began.
Each brewery had two beers available at one time, but probably four or five throughout the day. You simply queued up, asked for which one you wanted, and they gave you a glass full of it. In total there were 77 breweries providing a total of 384 beers. I'd love to know the most that any person tried. Even if you could drink, say, fifty, then the time spent queuing would (in my opinion) negate the enjoyment of the day somewhat.
Food was available in the courtyard, and we wisely bought something stodgy to soak up the ale. The ice cream we had was probably unnecessary, but who can turn that down on a warm, drunken day?
As fun as the day was, it felt like it needed a little something more to really send it skywards. Music was pumping out over the p.a. system the whole day, and everyone was obviously drunk, so why not have a dancefloor? I can hear the full-on beer nerds harrumphing as I type that, but our group was up for a dance, and it could've been a fun option.
One thing besides drinking which the event did offer was talks on different aspects of beer, brewing and the industry as a whole. Titled 'Good Beer Hunting Symposium' we avoided it entirely. I can't remember basic info I learn from my friends when I'm drunk, so a panel on the intricacies of beer production would have been sorely wasted on me.
Overall, I really enjoyed the day. But interestingly, when asked by friends who didn't attend if I would return, I said 'probably not'. It was a great day, but an expensive one, and it's hard not to think that a return visit would result in a fairly identical experience. I'm not sure that makes it worth another £55 in twelve months' time.
But if you've not been, and you like sampling random ales, then next year's event is a must.
Reader insights
Be the first to share your insights about this piece.
Add your insights