Australian Distilleries Brewing Hand Sanitiser.
Everyday Heroes: A story of problem solvers.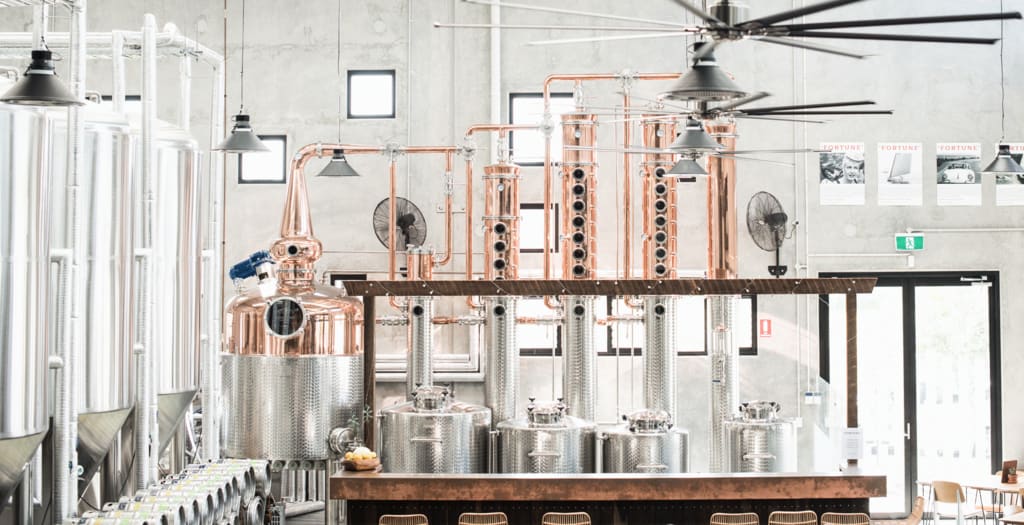 Noosa Heads Distillery
This is an appreciation letter to all the breweries and distilleries around Australia who are fulfilling the need for hand sanitiser in this Covid- 19 pandemic. When Australian Prime Minister, Scott Morrison announced that the Coronavirus would become a global pandemic in February, many Australians engaged in panic buying stocking up on everything from toilet paper to pasta. Hand sanitiser was one of the first things to fly off the shelves. There has been a lot of misinformation about how to prevent the spread of Coronavirus but the World Health Organisation have said repreatedly that washing your hands in addition to the use of hand sanitiser is effective in protecting yourselves and others from the virus.
The key ingredient for effective hand sanitiser is rubbing alcohol. It is innovative to see how breweries and distilliries have re-invented how they use their equipment to make the rubbing alcohol ingredient for hand sanitiser. I would like to thank all of the breweries and distilliries around Australia who are using their equipment to produce hand sanitiser.
In my home state of Western Australia, founders of Spinifex Brewing Co and Limestone Coast Brewery took action by calling on the government to prioritise hand sanitiser testing so that they were able to sell and distribute their own hand sanitiser. Black Brewing Co and Dune Distilling were generous enough to donate the hand sanitiser they created to indigenous communities, who are at a greater health risk.
In Victoria, home of Melbourne's elusive art scene, Carlton & United Breweries (CUB) have become a saviour for the Australian healthcare industry by producing at least 20, 000 litres of hand sanitiser in collaboration with the hygiene company Ecolab, for healthcare workers on the frontline of the Covid-19 pandemic.
In the sunshine state of Queensland a partnership between Land & Sea Brewery and Fortune Noosa Heads Distillery has struck to work together to create hand sanitiser that matches the World Health Organisation's standards.
In the picturesque Botany Bay located in the state of New South Wales, One Drop Brewing Co are fermenting sugar and water and providing it to the distillery, Banks and Solander, to distill the rubbing alcohol.
These are just a few breweries and distilleries who are working to make hand sanitiser, there are many more around Australia and in other parts of the world.
Australia has always had a complicated history with alcohol. From the high rates of consumption starting young, with the majority of Australians aged 14 years and over consuming alcohol, according to the Australian Institute of Health and Welfare. To the overwhelming rates of alcohol fueled violence, in 2016 it was reported, by the institute, that 1 in 4 recent drinkers aged 14 and older had been a victim of an alcohol-related incident. Which included being abused either physically or verbally, or put in fear by people who had been under the influence of alcohol.
As you can imagine the Covid-19 pandemic has tempted us to drink more and sales in alcohol are rising, the Foundation for Alcohol Research and Education has found that 1 in 5 Australians have purchased more alcohol than usual during the Covid-19 pandemic. Additionally, a third are saying that they now drink daily which can turn in to a harmful habit according to the foundation.
It would be easy for breweries and distilleries to take advantage of the fact that people are drinking at much higher rates than they used to. Instead they have chosen to solve a problem rather than add to another.
I define 'Everyday Heroes' as people who are using their skills to solve problems in this global health crisis instead of creating more panic. I am proud to call the Australian brewers and distillers making hand sanitiser "Everyday Heroes". Cheers to you!
Reader insights
Be the first to share your insights about this piece.
Add your insights