Amrut: Making Whisky and History
This Indian brand produces a top single malt.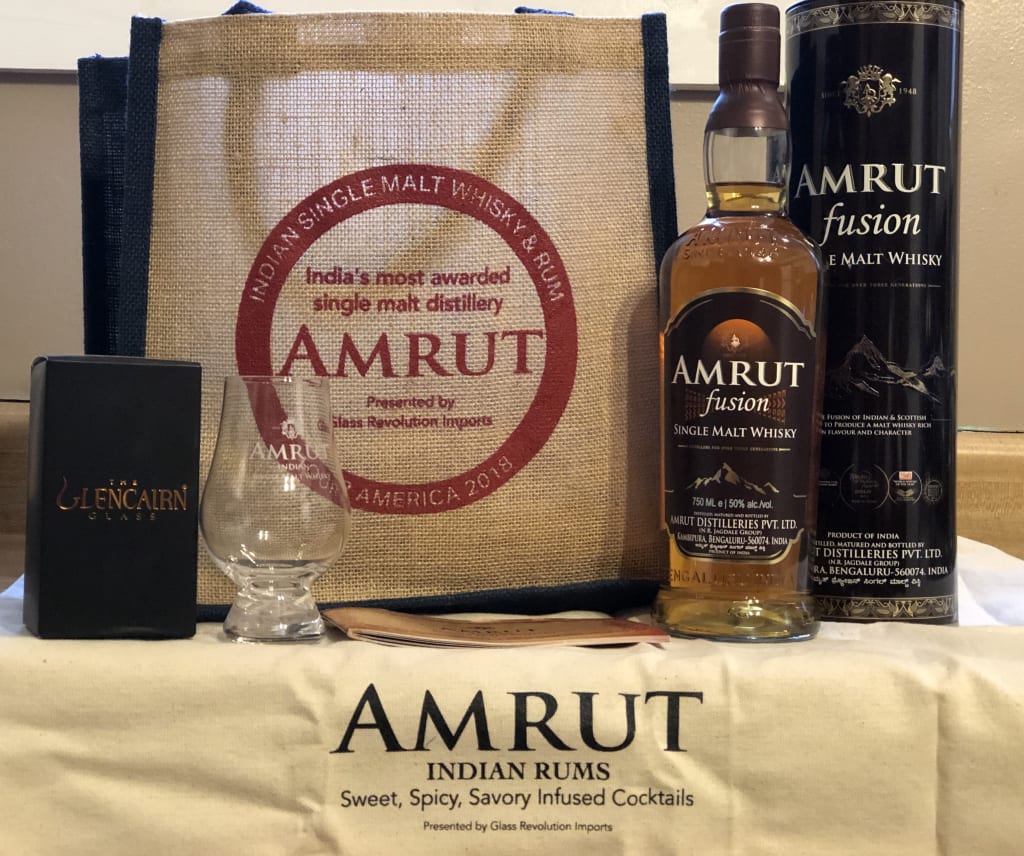 Photo by Brittany Lambright
Award-winning Amrut Whisky is finally getting its due in the United States thanks to an appearance at this year's Whisky Extravaganza in Chicago.
Many different whiskies win awards these days, but Amrut is in a class by itself. After 20 years of research to perfect the spirit, it was the first Indian single malt whisky. More important, it earned its international reputation based on its memorable taste.
Ashok Chokalingham of Amrut, who was awarded "Whisky Ambassador of the Year" for 2012 and 2016 by Whisky Magazine, UK, is credited as making the brand recognizable in over 42 countries, so he was the perfect person to tell the US more about this unusual spirit.
Chokalingham appeared at Whisky Extravaganza this fall to lead a Masterclass tasting that included the Amrut Madeira Single Malt Whiskey, aged in barrels picked by the distillery from the Portuguese Madeira Islands, giving it more of a sweet fruit flavor than any of its previous endeavors. (Amrut Madeira Single Malt Whiskey is now available throughout the United States at a retail price of $130.)
During the event, Chokalingham gave participants a chance to taste all of the Amrut portfolio at the company's first booth, personally introducing whisky lovers to the distinct flavors the company is becoming known for around the world.
While Europe was the first market for Amrut Whisky, this family-owned liquor is fast becoming popular in the US as well, where many people have not tasted a similar spirit, made from 100 percent Indian malted barley, grown at the foothills of the Himalayan Mountains—3,000 feet below sea-level.
The whisky is also unique in that it is aged in new American oak barrels that are not temperature controlled. Instead, they are allowed to age naturally in the country's tropical climate, bringing out interesting notes of nuts, cocoa, and bitter citrus, while remaining a smooth fruitful spirit. This has become a signature for Indian whisky.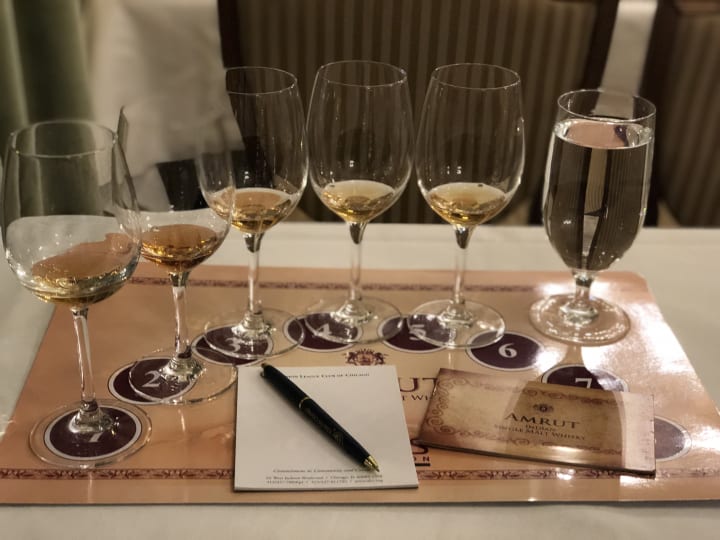 Single Malt Whisky is certainly not the first venture of Amrut Distilleries, whose name can be translated to "nectar of the gods." They began producing rum in India during the 1960s. That was followed by brandy a decade later. It was during the 1980s that they first started to work with malts in an effort to be those who created India's first single malt whisky.
Amrut Fusion Whisky was released in 2009, and it received international recognition. It was followed by the oldest single malt to come from India, Greedy Angels Chairman Reserve, which was aged for 12 years.
The very first of these Amrut whiskies were created by the company's owner and then leader, Neelakanta Rao Jagdale. He then brought son Rakshit Jagdale into the distillery soon after. Rakshit Jagdale, in turn, enlisted the help of Ashok Chokalingham.
Chokalingham was a classmate of Rakshit Jagdale in England, where they were both working on their MBAs. He was hired to launch and promote the brand across to the tough audience of scotch tasters in England and Scotland. It was a hit and Chokalingham continued as the brand ambassador from that moment on. The production quickly doubled to keep up with the demand and has increased every year since.
Amrut Distilleries now has five single malt whiskies in their core: Amrut Indian, Amrut Indian Cask Strength, Amrut Peated Indian, Amrut Peated Indian Cask Strength, and Amrut Fusion. They're all crafted in Bengaluru, India.
The company is also known for its limited release, the most recent of which is the Amrut Amalgam Single Malt Whisky, noted as fruit-forward with a peat smoke finish.
For more information on the portfolio of Amrut Distilleries, visit their website.