Beginner Bartender
A Handy Guide for Creating the Best Summer Cocktails
Start this summer the right way. With a cocktail in your hand.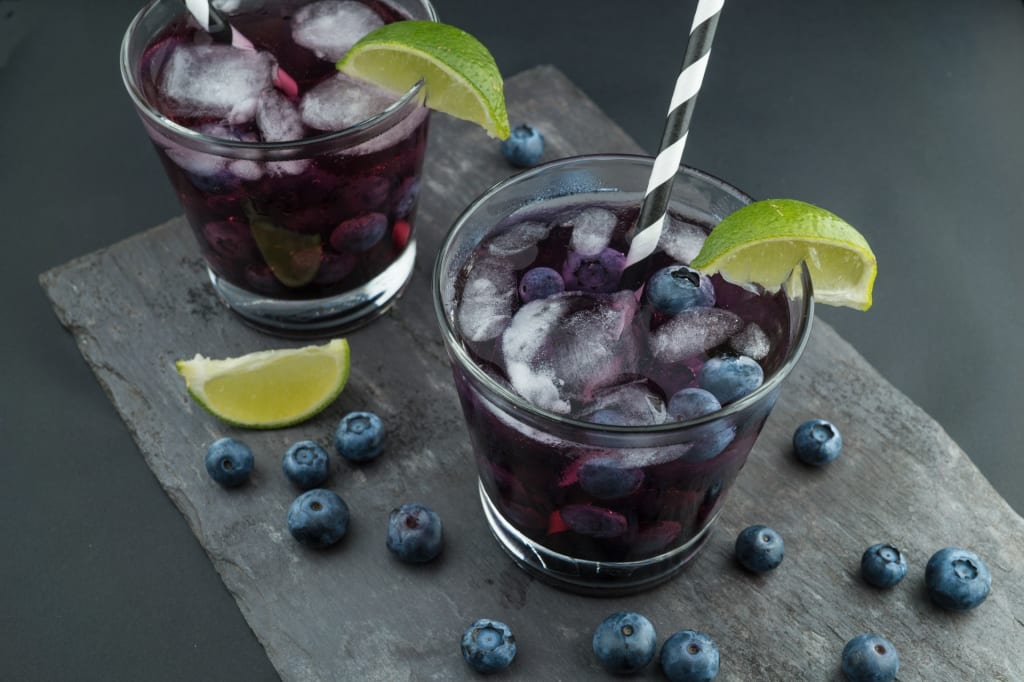 Cocktails are good companions for celebrating the arrival of summer and excellent companions for cooling down during hot days. Whether you decide to throw a summer party, make a barbecue in the backyard, or just relax a bit, a cocktail will help you enjoy the atmosphere you've created.
To that end, here are some suggestions that will help you create the best cocktails for you, your family, and friends:
Use fresh fruits.
Adding fresh fruits can make any cocktail more special! Use a muddler to crush or bruise the fruits of your choice, and add them to a base of vodka.
In order to create a variety of new cocktails, try to muddle and mix with an ounce of vodka the following fresh products in any combination you want: watermelon, ginger, berries, mint, basil, jalapeno, cilantro.
You can also add a little bit of seltzer water at the top of your drink, and sweeten it, if needed, with a teaspoon or more of simple syrup.
Use ice.
Frozen alcoholic drink recipes are among people's favorites during summer, being a great choice for backyard summer parties or for those hot days when you really want to treat yourself. They look stunning and are easy to prepare. You just need a blender, some ice, alcohol, and fresh ingredients from your fridge. So make sure you fill up that freezer!
Tip: Be careful about the amount of ice you use. It can alter or dampen a drink's flavors. In order to prevent this, make sure to add some sugar to prevent ice from dampening taste.
Use tropical flavors.
Cocktails with tropical flavors are very summer-ish. And besides, they have fresh, energizing, delicious tastes, just perfect for a sunny day!
The Mojito is an emblematic drink from this category, featuring lime and muddled mint. Play with the ingredients of this classic a little bit, and you will create a delectable new cocktail with a tropical twist. For example, you can use mango nectar with a bit of orange juice, muddled orange, and lemon peel plus some white rum. Enjoy!
Know when to crush, mix, or shake.
If you want to mix a large variety of great drinks, you should consider having these tools: cocktail shaker, bar spoon, jigger (for measuring), strainer (if your shaker doesn't have it), muddler (quintessential for cocktails such as Mojito and Mint Juleps).
Now, when you have the tools, there are some rules that we want to make clear for you. If a cocktail has liquors, they have to be mixed. If you want to prepare a recipe that involves a mixture of a juice or cream, then the rule says to shake it. When it comes to ingredients like mint or fruits, crushing or muddling is the key, depending on the recipe.
Another thing you need to know is how to "top" a drink. If you see this requirement in a recipe, like "top it with soda," then what you have to do is to finish off the drink by filling up the glass with the required ingredient.
Take care of the drink's presentation.
Cocktails are not only supposed to be delicious but to also look appealing and be served correctly. One of the most common waiter mistakes is not serving a cocktail in the right way. You must know that different types of drinks require different types of glassware. Just think about the types of mixes you plan on doing this summer and buy appropriate glasses. Once you have them, you need to learn how to chill and rim a glass. Then you have to think about garnishes, which will not only add some flavor to your drink but will also serve as ornaments. While you can skip the garnishes if you are doing a cocktail just for yourself, you may want to add them if you have guests to entertain, or just want to treat your close ones to something special.
All in all, there are a large variety of cocktails that are perfect for summertime, the richness of this season's ingredients offering the possibility of playing around with various mixes and garnishes. Follow our tips and you will become a proficient mixologist in no time. After all, what can be more soothing and refreshing on a torrid day than a well-made cocktail?