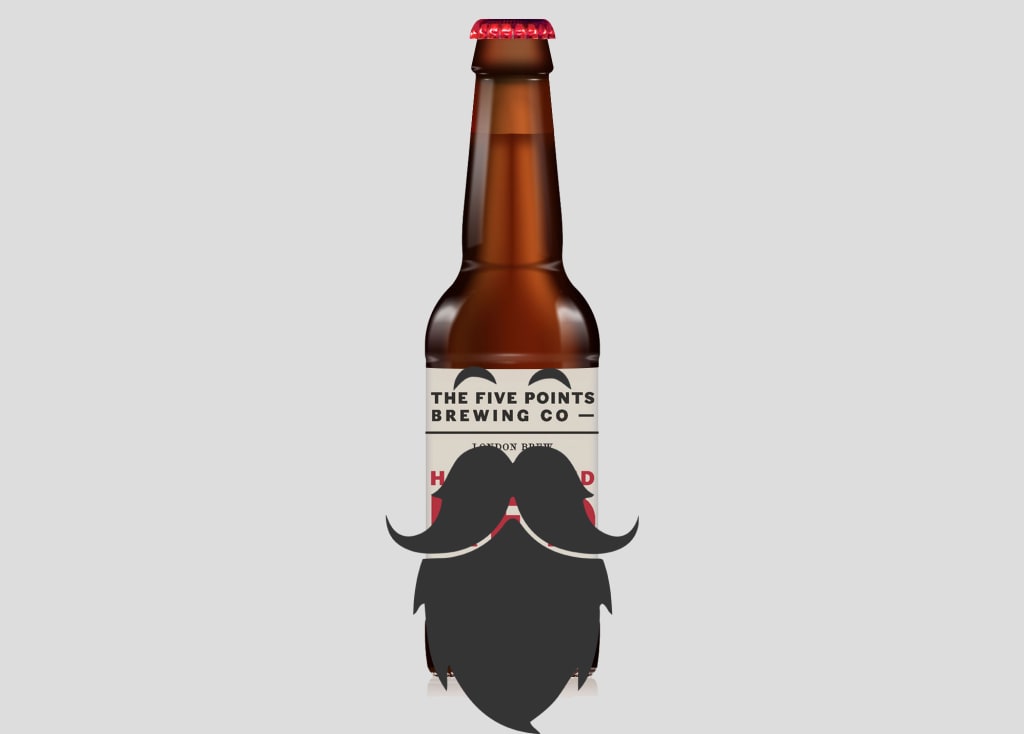 Walking through London, especially as the hordes are released from their daily lockups, I cannot help but notice the inordinate number of young men sporting facial foliage. There are small ones, beards no more than a hint of stubble, and there are big full bodied beards that could, if entering a fight, win it themselves without the help of the face behind them. It is as though the revolution that the Australian band The Beards dream of has come.
Now walking into any beer orientated bar you are likely to find one or two members of the clientele sporting Brian Blessed type monstrosities. This is indeed what happened to me as I was dragged from meeting to studio and eventually to the rewarding Craft Beer Co pub in Islington. It occurred to me that beer and beards, not just because of a similarity in sound, are quite comparable. The fluff of a teenager would be an insipid lager, a porter you might compare to the beard of a lumberjack, big, full and with great depth (but not to everyone's taste).
From the range of beers on offer, I selected the Dark Star Seville. I wasn't disappointed but neither was I particularly impressed. There were hints of that zesty citrus I was promised, but overall it was a very unassuming, not particularly memorable ale. This Dark Star, I thought, was something like my own beard, not particularly full. I was expecting something more like the strange Orange IPA I once had at The Bull in Highgate, or the Fruit Beer by St Peters Brewery.
Dark Star Beer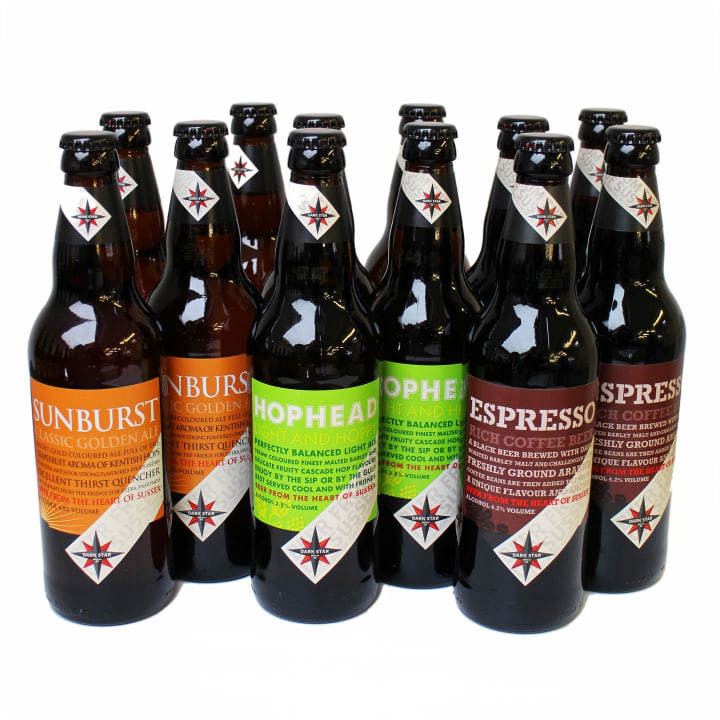 After one (or two) of these, I headed home with the intention of trying a new beer, and more importantly a new brewery. After carefully selecting a drinking vessel, I cracked open the Hook Island Red by The Five Points Brewing Co., a small independent London Brewery that started up in early 2013. The American hops used, Chinook, Columbus and Simcoe, exploded out of the bottle instantly to gleefully tug at my nose hairs. This had me immensely excited and I wondered what kind of hoppy insanity this beer was, what kind of mad beard would this compare to?
Poured, it was a very pleasant red colour. I tasted, and I was taken aback. It was sweet and malty, the taste of the rye like a subtly lingered pleasantly. It was a deep well of flavour with a long bitter finish. That initial explosion of hops though was left behind, floating in the air still, accosting my nose but not my taste buds. This then was not a beard in the shape of a dragons head breathing fire over anyone that came near. This was something altogether more refined.
The aroma faded and I tasted again. A bit too sweet perhaps, slightly cloying. It tasted a little stronger than its 6% and the bitterness lasted and grew a bit too much. Nice, full flavoured, but with food, it was transformed. With a nice strong cheese to accompany it, that cloying taste was removed, the alcohol was barely noticed and the finish was smooth but still as long. It is a beer that would make a good replacement for a glass of wine with your steak. A carefully considered beer, and to draw by hairy analogy a close, a cultivated and well-kept beard.
Hook Island Red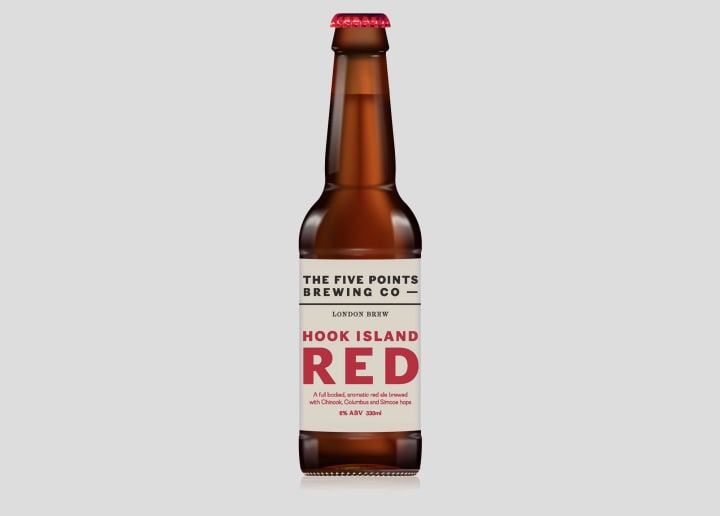 About the Creator
Somewhat in love with beer, and a self-proclaimed writer of witticisms I felt the strongest of urges to write up some of my stories about beer. So i did...
Reader insights
Be the first to share your insights about this piece.
Add your insights