Chilled to bone? Ok, let's warm you up with some wintery delights. I know what you are thinking now cocktail is all about summer, right? But think again. It is not.
From Mulled wine to White Russian – these creamy, buttery, and insanely delicious drinks are not only going to satisfy your cravings but also going to feel you warm from inside out on a chilly night.
Ready to get started? Good. Here I am gonna tell you the 9 most famous wintery cocktails and how to prepare them. So, just scroll down to get the full taste!
Mulled Wine: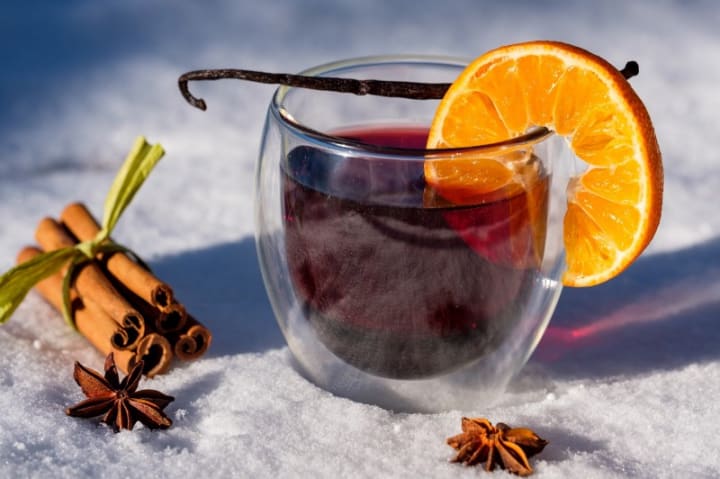 Are you feeling chilly? Well, build a fire, turn on your favorite music, and through some mulling spices and wine in a pot. Yes, I am talking about one of the most famous winter cocktails and my top pick – Mulled wine. This warming drink can make your kitchen smell sinfully delicious – thanks to the intoxicating aroma of wine, cinnamon, cloves, allspice, and maple syrup. This spicy cocktail is famous in the US and across European countries.
Ingredients: Red wine, maple syrup, brandy, orange juice, whole cloves, anise pods, cinnamon sticks, and allspice.
Preparation: Mix all the ingredients in a saucepan over medium heat. Don't boil it, just bring it to a simmer. Now reduce heat to medium-low and simmer gently for about 15 minutes over low flame. Use a fine-mesh strainer to discard all the spices and serve it warm topped up with the garnishes of your choice.
So, enjoy your bold red cozy drink, and thank me later!
Spiked Hot Chocolate: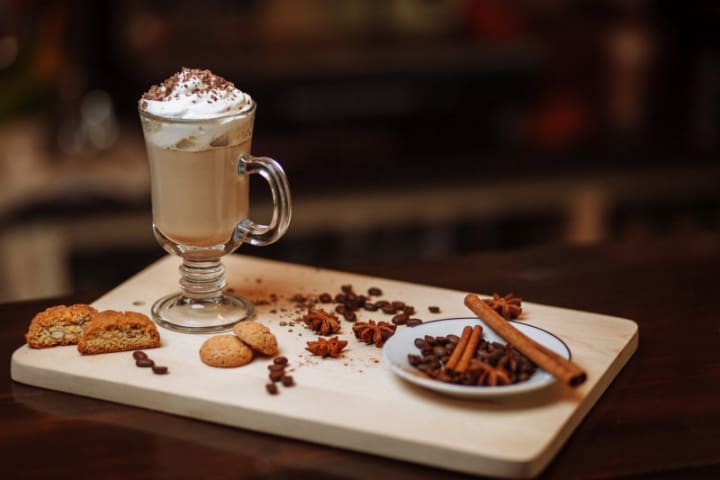 Want to get warm up after a cold day? How about enjoying your evening with a cup of hot chocolate and a bit of rum or bourbon in it? A mug of homemade spiked hot chocolate can give you the rich and intense flavor of cocoa. It also comes up with bold notes of oak and vanilla along with a warming sensation of aged rum or bourbon.
Ingredients: Cocoa powder, sugar, milk, vanilla, bourbon or rum, and chocolate chips.
Preparation: Add cocoa powder, sugar, and milk in a saucepan and heat over medium-low heat. Whisk the mixture properly until it becomes smooth and creamy. Add other ingredients and simmer for about 2 minutes over medium heat. But don't boil it. In that hot mixture, add alcohol and stir to combine.
Now, serve this chocolaty delight garnished with whipped cream, chocolate chips, or toasted marshmallows!
Hot Buttered Rum: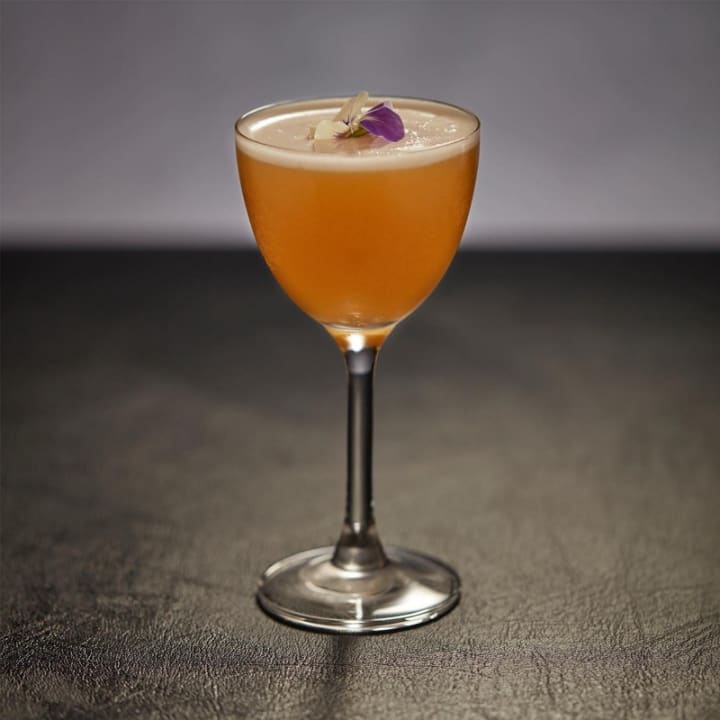 Just by seeing the name, you can feel warm inside, right? This golden and richly sweet cozy drink is fantastic for chilly evenings and a flavorsome cocktail for winter festivals. This classic drink will give a warm and creamy sensation to your tongue – thanks to its bold combination of salted butter, cinnamon, and dark rum.
Ingredients: Dark rum, boiling water, salted butter, cinnamon, allspice, nutmeg, and brown sugar.
Preparation: First, prepare a batter using butter, spices, and brown sugar. You can use this batter immediately or can refrigerate it. Add boiling water and that batter into a mug, and stir it well. Add rum in it and garnish with whipped cream and nutmeg.
So, enjoy a glass of heart-melting winter magic drink to warm your toes and your soul.
Hot Toddy:
How about forgetting all the worries by having your favorite book with a cup of hot toddy by your side on a chilly winter night? This classy hot beverage will give you all the reasons to get indulged in its robust flavor. It will give your tongue a divine sensation of bourbon melds smoothly into the honey and lemon. And the best part is? It is a perfect drink if you feel low with a cold or have a sore throat during winter.
Ingredients: Bourbon, rum or brandy, honey or maple syrup, lemon, and boiling water.
Preparation: Take honey, lemon juice, alcohol and stir them in a serving glass. Now pour this mixture in hot water and garnish it with lemon slices and cinnamon sticks.
Celebrate the winter nights with a cup of hot toddy that feels you warm from inside out.
Irish coffee: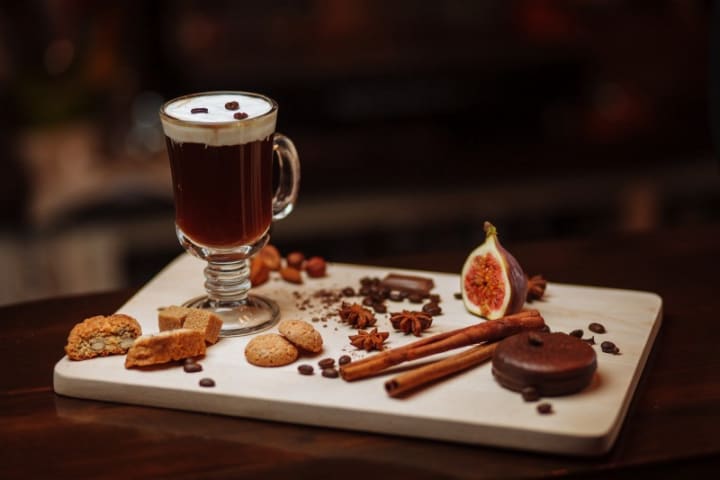 Are you a coffeeholic and a boozer too? Then let's make some Irish coffee you for! There is nothing more delicious than a cup of Irish coffee with a bold combination of buttery whisky and some freshly prepared whipped cream with a bit of brown sugar in it.
Ingredients: Hot coffee, Irish whisky, whipped cream, and brown sugar.
Preparation: Make homemade whipped cream and a cup of hot coffee using your normal method. Add the coffee into a mug and some sugar and whisky in it, and stir the mixture properly. Now float the cream on the top and enjoy.
So, turn your cup of joe into a heart-warming Irish coffee and enjoy this with your friends or family.
Eggnog White Russian: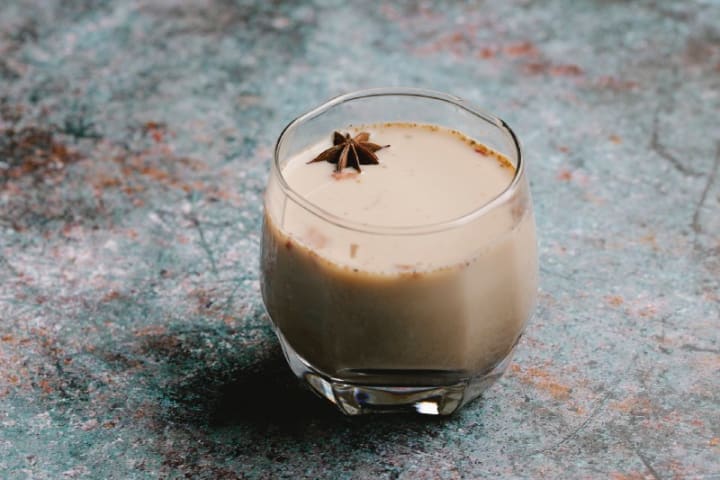 When it comes to making your night warmer, nothing can beat a glass of creamy white Russian. And when you combine it with the mouth-watering eggnog - this is nothing but a blessing to satisfy your festive mood. The super thick creamy eggnog, when mixed with a coffee liqueur and vanilla vodka it will give you all the reason to get obsessed with.
Ingredients: Coffee liqueur like Kahlua, eggnog, vanilla vodka, and nutmeg.
Preparation: Take a cocktail shaker and add coffee liqueur and vodka to it. Shake the mixture for about 20 seconds. Take some crushed ice and pour the mixture over it. Now pour the eggnog on top of it and stir it gently. Serve it with the topping of freshly grated nutmeg.
Now, enjoy your cozy drink while sipping beside a crackling fire.
Cranberry Moscow Mule: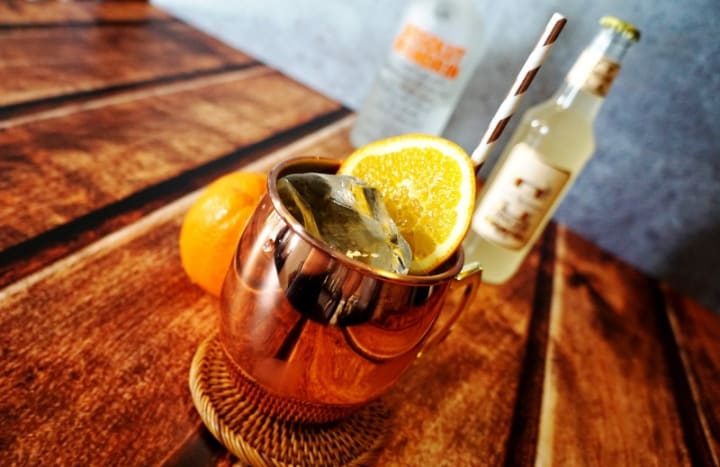 What can be better than making your winter evenings tangy and refreshing with a spiked Cranberry Moscow Mule? Yes, this sinfully delicious drink is just perfect to celebrate the Christmas and New Year festivals with your loved ones. What's more? It comes with a spicy and tart combination of ginger beer, cranberry juice, and vodka - that will give your mouth a wonderful treat for sure.
Ingredients: Natural cranberry juice, vodka, ginger beer, and fresh lime juice.
Preparation: Take a copper mug or cocktail shaker and mix all the ingredients with ice. Now stir gently but don't shake it, or it will lose the carbonation of the ginger beer.
Enjoy your Moscow mule garnished with cranberry and raspberry that will give the cocktail a heavenly feeling.
Apple Sangria: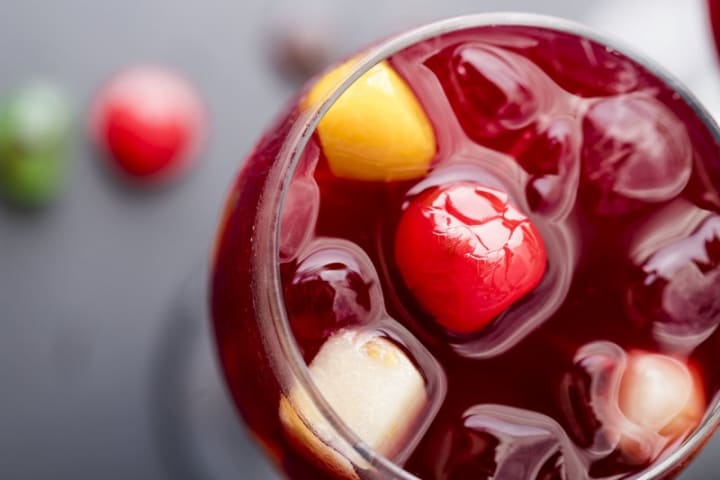 Love sangria? But this is a summer drink, right? But how about also having it in winter times? A glass of Spanish-style apple sangria is just a perfect drink to take the chill off on a frosty night. You will fall in love with the combination of dry red wine, brandy, apples, and a pinch of cinnamon in it.
Ingredients: Dry red wine, brandy, apples, sugar, lemon, and cinnamon.
Preparation: Take a pitcher and add some sliced apples to it. Add cinnamon and sugar to it and mix well. And keep them for 20 minutes, and then pour the red wine, brandy, lemon, and cinnamon sticks in them. Refrigerate the mixture for not more than 4 hours.
Now serve your apple sangria in an ice-filled glass and enjoy its mesmerizing flavor sip by sip.
Espresso Martini: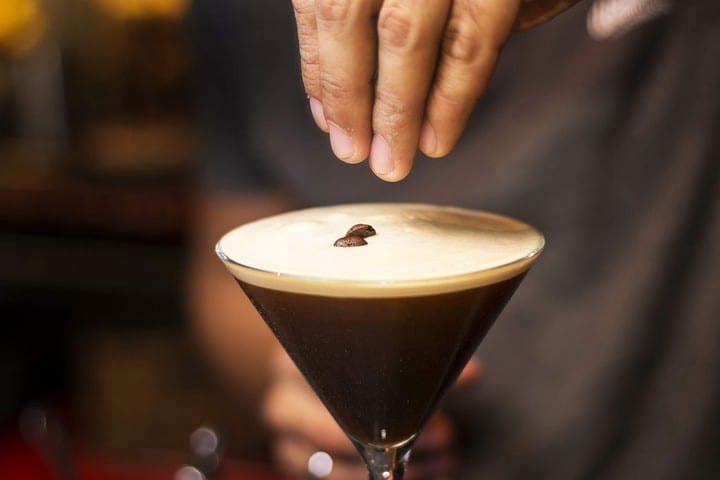 Last but not least, here is the Espresso martini just for you! This pick-me-up cocktail gives you a classy combination of bittersweet espresso that pairs seamlessly with vodka and coffee liqueur or Kahlua. Want to make it more authentic? Just garnish it with some coffee beans - great, it is now ready just the way you want.
Ingredients: vodka, Kahlua or coffee liqueur, espresso or strong coffee, and coffee beans.
Preparation: Take all the ingredients in a cocktail shaker filled with ice. Now shake vigorously until well chilled. After being strained into a cocktail glass topped with coffee beans.
So, enjoy your " Wake me up and then f*ck me up" drink on a lazy afternoon or maybe just after dinner.
Thank you for reading this article. If you enjoyed it, don't forget to read the other one also. This is on, The Top 6 Healthiest Dry Red Wines That Undoubtedly Pack a Big Punch!
About the Creator
A writer on Medium.MSc. in Biological Science. Write about Science, Wellness, Travel, Food & Health. Bookworm. Love to travel. Trying to learn German but ist Nicht gut.
Reader insights
Outstanding
Excellent work. Looking forward to reading more!
Top insights
Expert insights and opinions

Arguments were carefully researched and presented

Eye opening

Niche topic & fresh perspectives
Add your insights