8 Best Rosé Wines for Under $18
Get Your Summer Water Here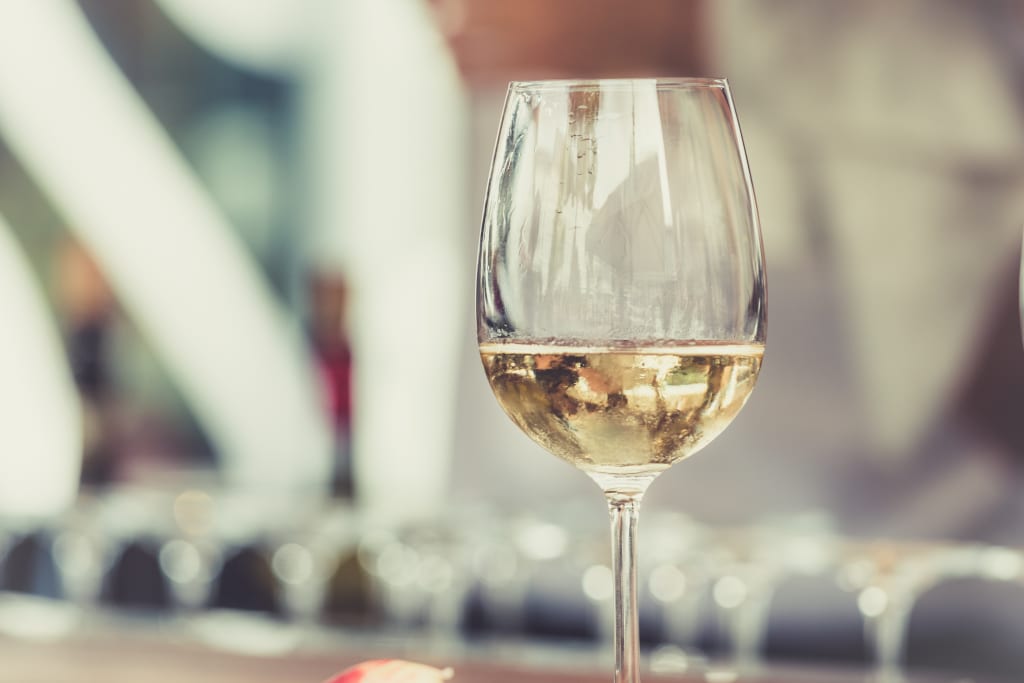 Whether it's the middle of summer and you can't spend more than two minutes outside without sweating through your clothes or it's the middle of winter and you want to pretend you're on a yacht, rosé is a perfect go-to wine when you want something fresh, light, and fun.
Rosé sales have been on the rise for the past decade with the United States now coming in second for most consumed. Even more impressive is that NYC drinks 20% of all imported rosé. (Yes, we really do love it here.) Which only highlights my point that you can drink rosé anytime anywhere. I also find it's a great thing to bring to a party because it presents nicely and someone will always drink it. Amongst my friends, it's always the first thing to go.
Because business is booming, there are A LOT of rosés to choose from and a lot of them are at high price points. I'm here to tell you that you don't need to spend $20 or $25 on a bottle of rosé (though if you do, please get yourself a bottle of Wolffer Estate's Summer in a Bottle and thank me later). There are plenty of great, cheap rosés that will please most palettes. The goal is to stick to drier wines as sweet wines tend to taste cheap, and are generally less popular with anyone under the age of 65.
Here are my picks for the BEST rosé Wines under $18. Most of these you can pick up anywhere in the US but I've included links to all as some of them can be harder to find.
Maison Cubi Rose Tetra Pak - $11
The first time I bought this I was on my way to a picnic in the park. I had gone in looking for something with a twist off cap so I didn't have to bother carrying around a wine opener and instead I came across this genius Tetra Pak of delicious rosé. It was so easy to carry with me, easy to open, and is one of the best rosés I've ever had. It's dry and has great floral notes and can really be paired with anything. Or on its own. Straight from the carton.
Juliette Rosé Mediterrannee 2016 - $11
I'm sure this is one you're all familiar with. It's a staple of rosé! It's incredibly light and fresh and fruity without being too obvious. It presents well and most people will know it when they see it. This sounds weird, but it goes really well with popcorn and a movie on a rainy summer night.
La Vieille Ferme Rose 2016 - $10
I was just singing this wine's praises last week when I got carded at a wine shop in Midtown East. I was in gym shorts and I bought the cheapest rosé on their shelf… so I guess I looked young! I wanted to yell at the lady "I'm not buying it because it's cheap!" but I didn't. I explained later to my friends that though it's extremely cheap, it's one of my favorite rosés to bring to a group dinner. It's a little citrusy but still carries all the red fruit flavors you'd expect from a rosé. It's an easy grab because you can find it anywhere and it's always yummy.
Charles & Charles Rose 2016 - $15
I discovered Charles & Charles rosé from a bumper sticker I saw on a wine store delivery cart in Midtown. It said, "Yes, you can drink rosé and still be a badass", and I had never felt anything speak to me more. This was years ago, right at the turn of the big rosé boom and I was thankful for it. I always find this one to be very floral so I like to pair this one with fruit, preferably at a picnic.
Hermann J. Wiemer Dry Rose 2016 - $17.50
I guarantee you won't find this one (or the next) on any other lists. But I can also guarantee you that they'll be some of your favorites once you try them. I recently went on a trip to the Finger Lakes were I was able to try wines from all sorts of new (to me) wineries. This table rosé is easily paired with just about any meal but goes especially well with fattier foods because of its simple elegance. They get "dry" right in all ways.
Anthony Road 2016 Rose of Cabarnet Franc - $17
I love Cabarnet Franc and I love rosé made from it almost more. Another Finger Lakes region wine, this rosé is really peppery and for that I liked drinking it on its own. But full disclosure, when I cracked open my bottle at home I ate it with pizza. It still did not disappoint! This wine was made to be enjoyed with all foods.
Mulderbosch Rose 2016 - $14.99
My favorite party wine! I love bringing this wine to big parties because the label is easily recognizable to most rosé fans and for those who aren't, it still looks like an impressive wine. Unlike something like Whispering Angel, which I still can't bring myself to spend money on. This is one of the darker rosés on this list and it's really one of the more intense ones too. Lots of complex flavors and a strong finish unlike some of its pals. Still goes down smooth as you'd want from a rosé but a much more interesting experience than others.
Chateau Montaud Cotes de Provence Rose (3L box) - $23
My mom called me up one day and said she was at the local liquor store and they had a box of Montaud for $23. Yes, that's 3L for $23 (so it makes the list), and she asked me if she should get it. I told her to not bother coming home if she didn't. So home she came with it and I've been in love ever since. Boxed wine is really having a moment and this one is right up there with the best. Simple flavor but so easy to be shared and enjoyed by anyone and really surprisingly crisp. This is a definite go to for huge parties or huge breakups.