6 Cocktail Recipes to Make for National Tequila Day
Celebrate National Tequila Day with these delicious recipes from your favorite tequila brands!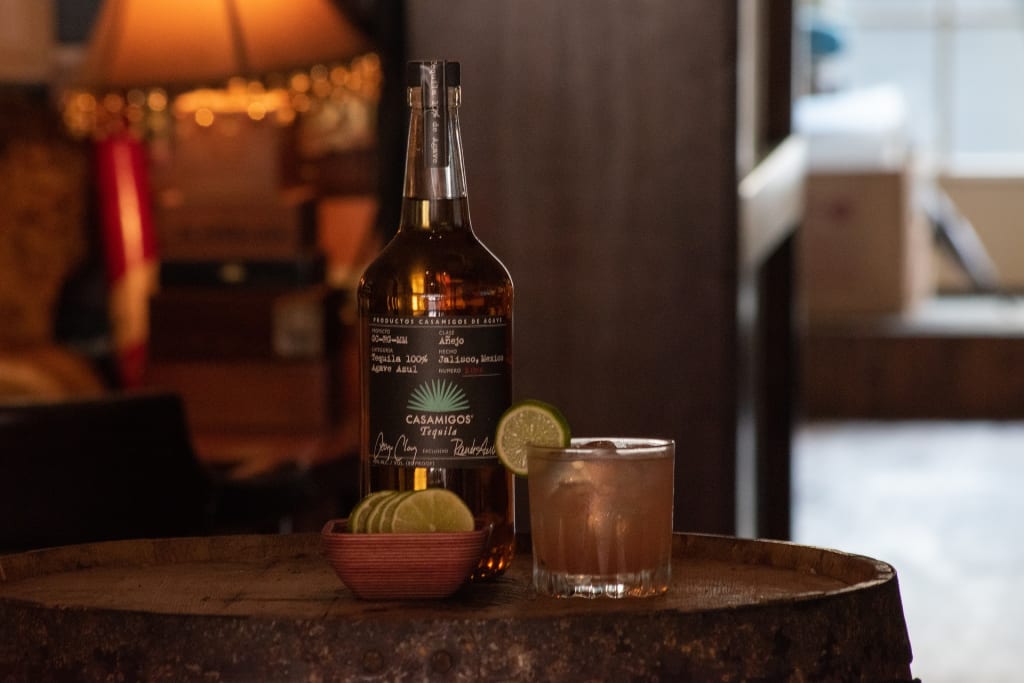 This Friday, July 24 is National Tequila Day - so make sure to raise your glass and pour a shot with your favorite tequila brand and celebrate this holiday the right way! We've put together a list of our favorite tequila cocktails so you can try them out for yourself this weekend! Now, while no one really knows the history about how National Tequila Day came about, here is some fun history about tequila from Liquor.com for you to read about while you drink:
"The Cuervo family, who everyone now knows and loves, began commercially distilling tequila in 1758, followed later by the Sauza family in 1873 (and we're sure, a few other small producers in between). According to Slate, Don Cenobio Sauza was responsible for identifying blue agave as the best for producing tequila - and by this point what we now know as tequila was likely being produced at these distilleries."
"As the case with rye whisky from Canada during Prohibition, tequila also found home among American scofflaws. Unable to get their hands on much beyond second-rate whiskey and bathtub gin, drinkers in the U.S. began taking advantage of Mexico's sweet agave nectar - not to mention the more than one hundred bars in Tijuana that were plentiful with drink and easy to access. By the time 1936 rolled around, it was once again legal to drink in the States and going to Mexico for a good time was no longer requisite. But a newspaperman named James Graham and his wife took a trip to Tijuana, where they wound up in one of the surviving bars run by an Irishman called Madden, who was known around the area for his Tequila Daisy. Though Madden admitted that the creation of the drink was a lucky mistake, it's become one of the most celebrated in the U.S. (margarita in Spanish days means daisy). When was the last time you celebrated Cinco de Mayo without one? (Assuming you celebrate that strangely American of Mexican holidays)."
Always remember to drink responsibly and never drink and drive.
1.5 oz Teremana Blanco
Top with lemonade
Squeeze of lime
Pinch of salt
Directions
Build over ice in a tall rocks glass. Garnish with a lemon or lime wheel.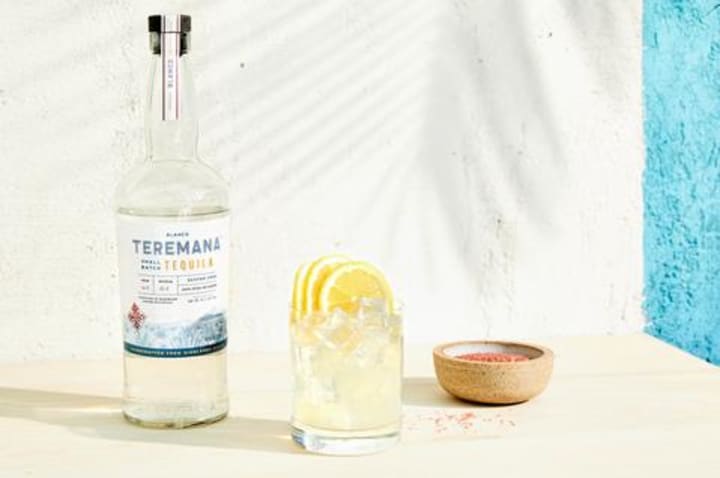 1.5 oz Juan Lobo Tequila Reposado
Topo Chico
Lime
Ice
Directions
Place ample ice into a glass and add Juan Lobo Tequila Reposado. Top with Topo Chico, squeeze fresh lime juice, and enjoy!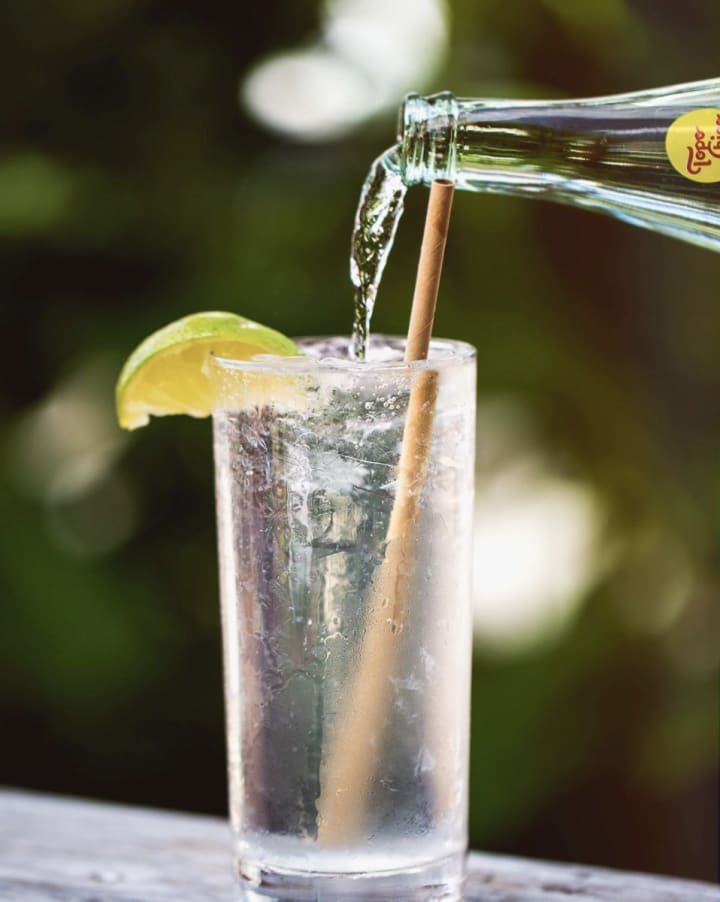 2 oz Casamigos Blanco Tequila
1 oz fresh lime juice
0.5 oz simple syrup
4 watermelon cubes (1") OR 1 oz watermelon juice
8-10 mint leaves
2 dashes Peychaud's bitters
Garnish with a mint spring and watermelon cube through skewer
Directions
Combine all ingredients into tin shaker. Muddle watermelon/mint. Add ice, shake vigorously, and fine strain into rocks glass. Add fresh ice and garnish.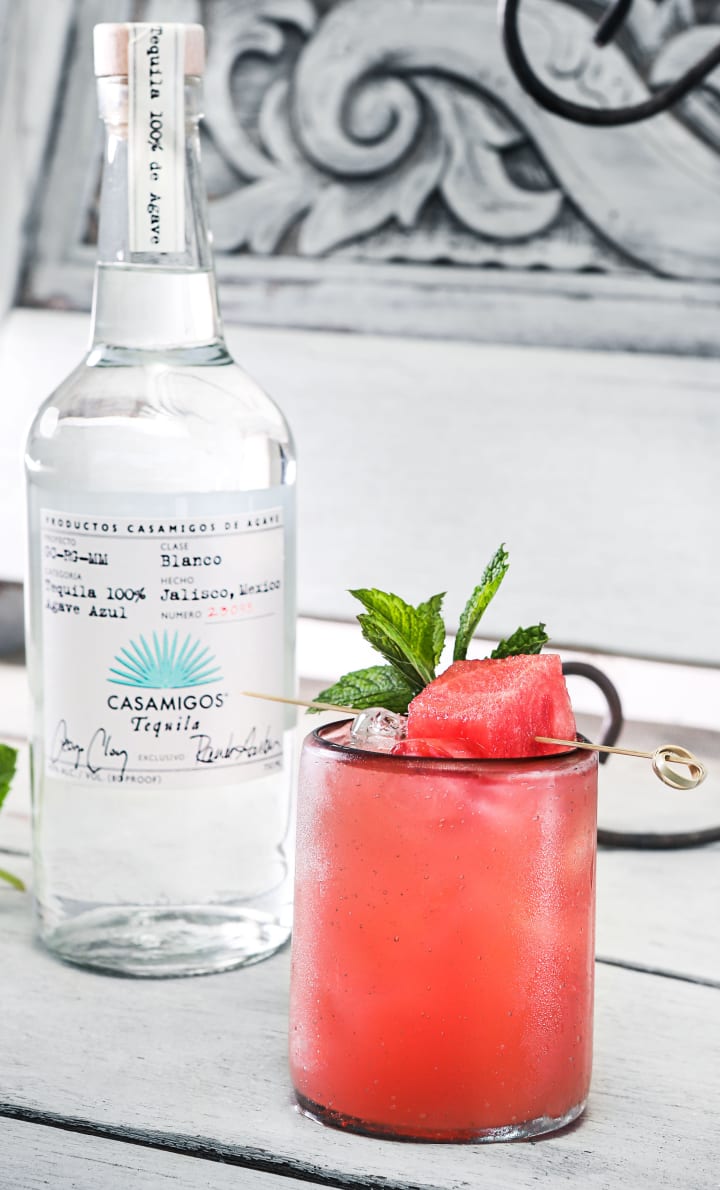 1.5 oz Código 1530 Rosa Tequila
Watermelon (4 medium cubes)
Fresno chile (1 slice)
0.25 oz lime juice
0.75 pink grapefruit juice
0.75 rosemary simple syrup
Directions
Muddle watermelon and Fresno chili. Add tequila, rosemary syrup, grapefruit, and lime juice. Shake well. Serve in a snifter over shave ice. Garnish with a rosemary sprig.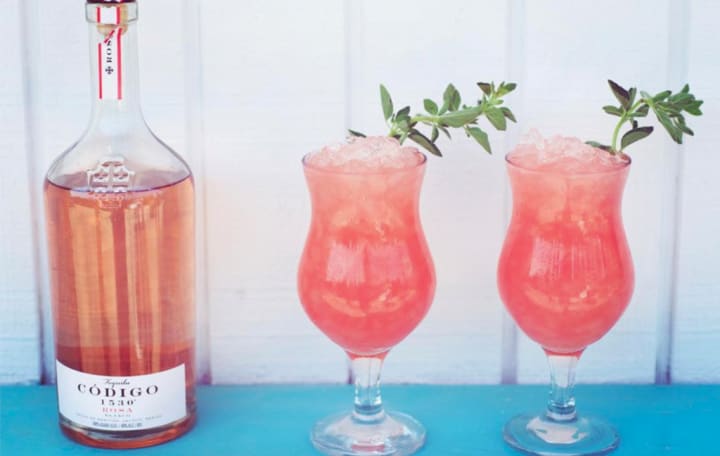 2.5 oz Cincoro Anejo Tequila
0.5 oz light agave nectar
3 dashes of Angostura bitters
Orange swath
Maraschino cherry
Directions
Pour ingredients into a mixing glass, stir and strain directly in a rocks glass over ice.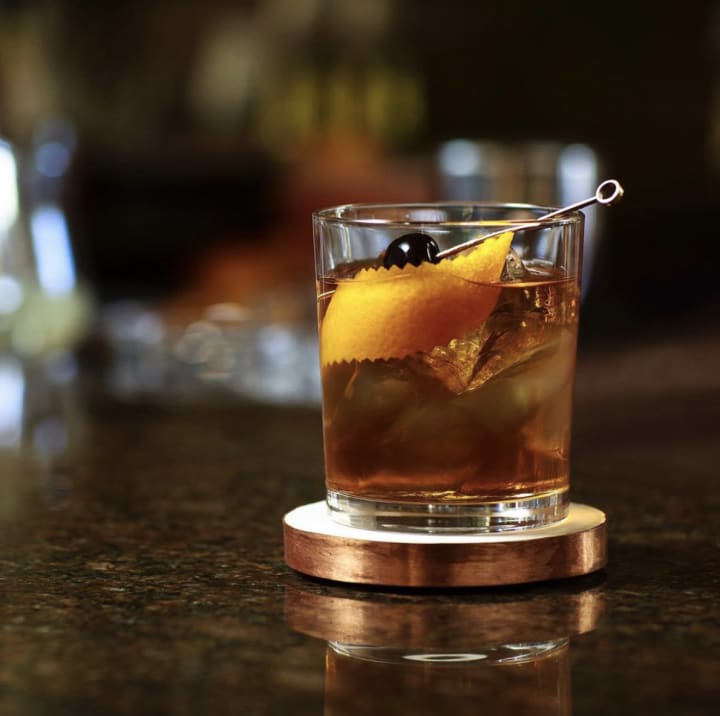 2 oz Casa Noble Crystal Tequila
1 oz agave nectar
1 oz lime juice
Lime wedge
Directions
Place ingredients, except lime wedge, into shaker with ice. Shake until chilled. Strain into glass (salt rim optional) and garnish with lime wedge.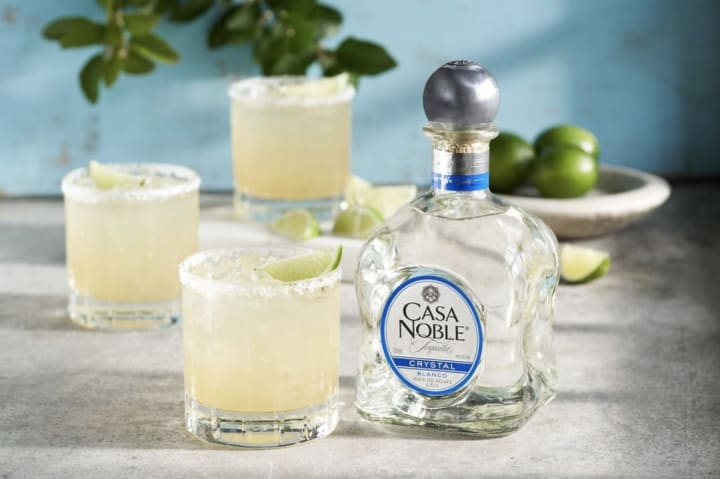 Reader insights
Be the first to share your insights about this piece.
Add your insights