5 Things You Should Know Before Buying Champagne
Buy Wine Champagne Online
Whether you are celebrating your graduation, birthdays, or New Year's Eve at midnight, your celebrations may likely have one thing in common i.e. Champagne. Champagne can only be enjoyed on very special occasions, or we can say that it is a popular drink for celebrations. But Want to celebrate this New Year's Eve with Champagne? Buy wine, champagne online. Some people believe that Champagne is expensive so it is used occasionally. But it's not true! Champagne isn't always more expensive than other sparkling wines. In fact, some Champagnes are very inexpensive.
Here, we have listed some facts about Champagne, you should know before buying it:
Not All Bubbles Are Created Equally
Although not comprehensive, the three main styles of sparkling wine are Champagne, Prosecco, and Cava. Due to its legendary reputation and protected status in the French wine ecosystem, champagne tends to be expensive. The terroir (or growing region) of Champagne is one of the most respected regions in the wine world. The process of making champagne is one of the most stringent and time-constrained methods. There are some cheap sparkling wines all over the world, and each sparkling wine has its own characteristics and flavors.
Go Beyond The Brand Name
When it comes to Champagne, there must be a household name. These great champagne houses buy grapes (sometimes even bulk wine) from independent producers. Or, some of the more special bottles come are from independent grower-producers. The winemakers make these champagnes directly, so they can control the entire winemaking process from start to finish. Not only are these wines usually unique and of outstanding quality, they also allow you to support smaller, more independent growers who are more focused on the true art of winemaking.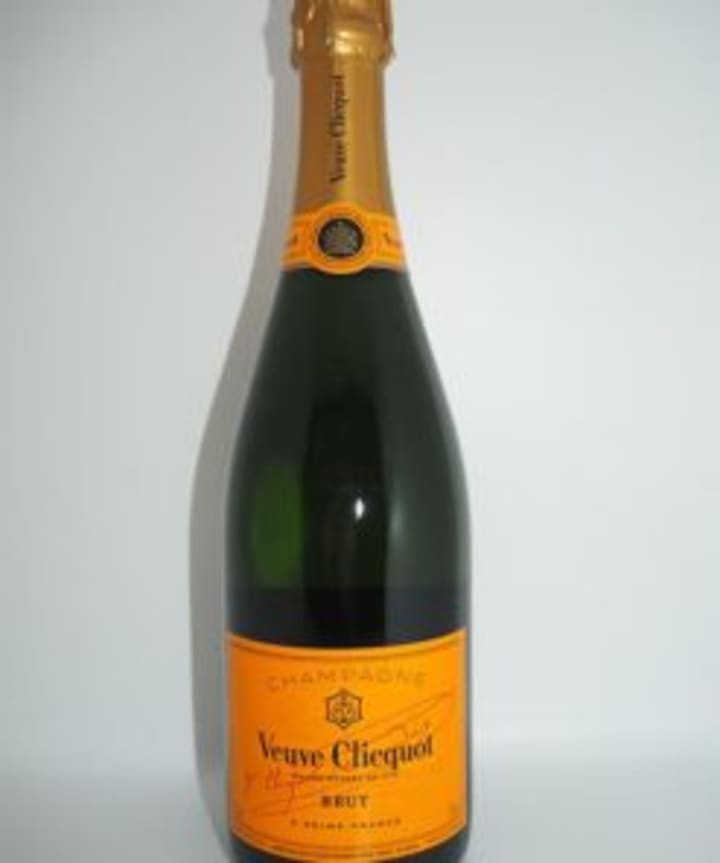 How to Serve
The ideal sparkling wine should be refrigerated at 50-57 degrees but not cold. A common mistake is to provide sparkling wine that is too cold. If the wine is too cold, you may not be able to enjoy its full flavor. You can find a cheap wine thermometer in any bars or household goods store. A good rule of thumb is to place the room temperature bottle in an ice bucket filled with half ice and half water for 15-20 minutes. I don't like to put the bottles in the freezer-if you are busy entertaining guests and the last thing you want to get is champagne slush, or worse, exploded bottles have to be cleaned up, it's easy to forget them over there.
Drink What You Like
It is always great to splurge, but no matter what the price you are satisfied with, choosing a style of sparkling wine that will satisfy your taste and you will truly enjoy it. In-store tastings or private classes that might be offered by your favorite bar or cocktail bar, these opportunities usually allow you to sample various bubbles without having to drink a full glass or bottle to help you better define your own taste.
Bubbly Isn't Just for toasts. Drink it with dinner!
Champagne is more than just celebrating toast. The delicate bubbles, roasted and citrus flavors make it an ideal match for many dishes. It is great to pair with rich pasta such as carbonara. It's great with pizza. Try it in any meal paired with white wine, and enjoy the way the bubbles bubble on your palate between two mouthfuls. And don't forget: cheese is very suitable.
Conclusion:
If you have bought good champagne, I hope you can drink it directly. However, if you want to try something elegant, fancy with a more modest bottle, Prosecco and other sparkling wines are great choices to make delicious cocktails. You can buy wine, Champagne from a reliable wine store and can celebrate your festive or special events.
Reader insights
Be the first to share your insights about this piece.
Add your insights