5 Reasons Wine Cabinets Are the Best Wine Storage Solution
Best Wine Storage Solutions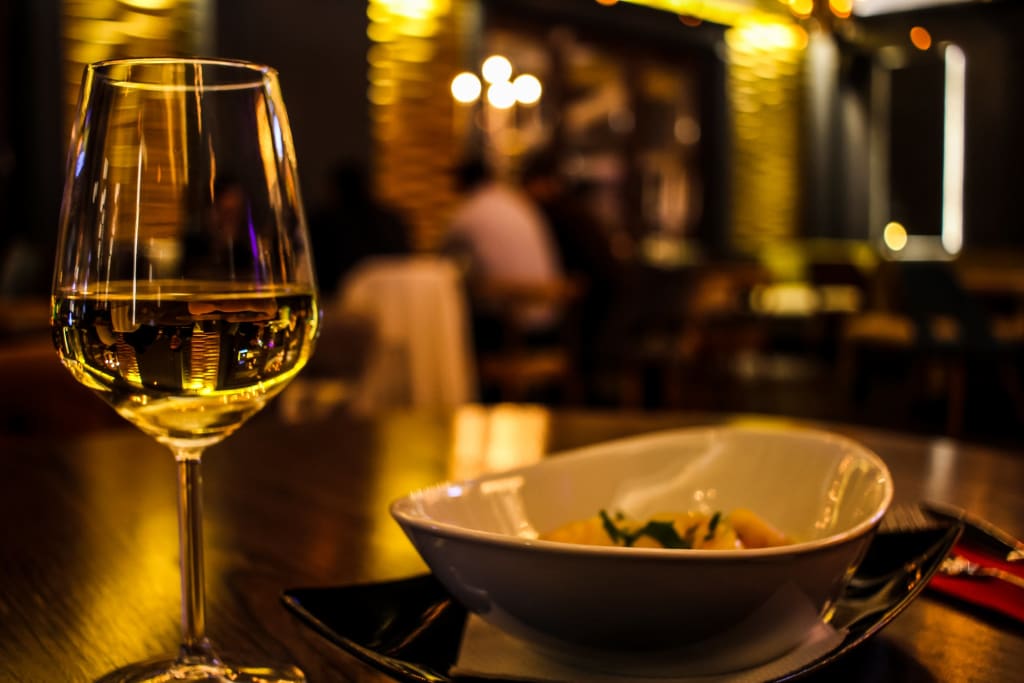 https://www.pexels.com/photo/blur-close-up-cutlery-dining-370984/
If you're serious about your wine, then you're probably considering a better way to store it. No wine enthusiast would be without a quality wine cabinet that can keep his or her prized collection in perfect aging conditions. If you're on the fence about whether to purchase one or not, here are a few reasons why a wine cabinet is your number one wine storage solution.
1. They're Durable and Stand the Test of Time
We're talking decades for a high-quality wine cabinet. Wine cabinets are typically made of strong materials such as wood or iron, although they can also be constructed of clear or frosted glass. Wine cabinets are usually rigorously prepared and tested to ensure that they meet the needs of a wine aficionado. This includes things such as double insulation and weather stripping. This creates a wine cabinet that embodies the best of form and function.
2. They Keep All of Your Bottles Neat and Organized
This can come in handy when it's time to entertain guests or if you just want to take stock of your inventory. Each wine bottle has its compartment, keeping it firmly in place and out of the way of other bottles. There will be no more crowded liquor cabinets or cluttered shelves. You take pride in your wine collection so shouldn't you display it properly?
You'll find different organizational layouts in the many different wine cabinets out there so take your time to choose the option that best suits your needs and preferences. It will be worth it when you can confidently display your wine bottles for all to see.
3. Your Wines Will Stay Safe and Sound
Wine cabinets are often tested for durability and reliability, which makes them a wise choice for wine collectors. These sturdy fixtures look great in a wine cellar or basement and can protect your bottles from rolling around, crashing into each other, and being exposed to the wrong temperatures and humidity levels. We'll talk more on that in a bit.
4. They're Available in a Variety of Styles
Whether you want something vintage-looking or you prefer a sleek, contemporary appearance, there's a wine cabinet for you. There are even companies that will allow you to design your dream wine cabinet. You can choose the material it's made out of, how the door and viewing window look, and the type of racks or shelving to include. This attention to detail is what makes these fixtures so dependable and exquisite-looking.
You can dive as deep as you want into the look and feel of your wine cabinet. If you're going for wood wine cabinets such as these units, do you prefer oak, mahogany, or redwood? Maybe instead of a natural material, you would like ornate wrought iron. Perhaps you want an impressive double-door opening or maybe removable glass for easier cleaning and maintenance. The possibilities are virtually endless.
5. They Can Come with Extra Features
If you want all the bells and whistles, you can find them in a top-notch wine cabinet. Of course, if you're looking for the basics, you'll find that too. No matter your taste or how much you want to spend, you can find the best wine cabinet for you. Some great features include stemware racks for your wine glasses and built-in drawers for corkscrews, wine collars, extra corks, or literature.
Speaking of amenities, you have the choice to get an active or a passive wine cabinet. The primary difference is in temperature regulation. An active wine cabinet includes a control panel for the temperature and humidity levels. You can think of them as refrigerated wine cabinets.
They come in a variety of sizes and might even come with some extras such as specialized lighting. There are also passive wine cabinets that don't allow for temperature regulation, although they do hold a large number of bottles. Just be aware that since they aren't refrigerated, passive wine cabinets should sit in a cool, dark place such as your basement, garage, or even a wine cellar if you have one.
There are so many options when it comes to buying a wine cabinet but one thing is certain. A quality wine cabinet will always keep your bottles safe and organized, usually with an impressive display. Have fun finding, and choosing, your perfect cabinet.