5 Must-Try Boozy Concoctions
Being stuck in quarantine doesn't have to be all bad!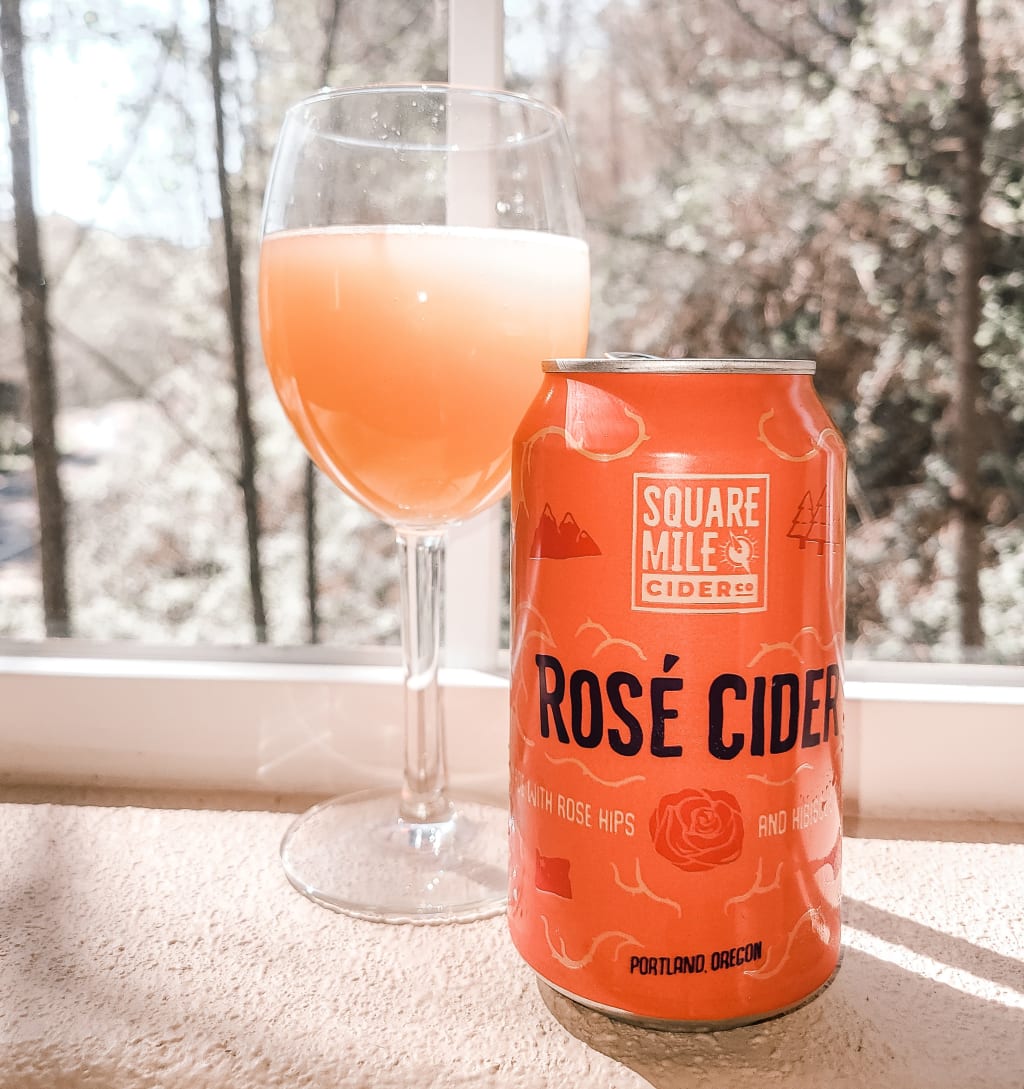 The Rosé Sunrise
It's no doubt that those of us who enjoy our alcoholic beverages may have increased our consumption during the COVID-19 outbreak. Only a little bit though, right? You're fine. I'm fine. We're all fine.
Now, although I love a good mimosa or Bloody Mary, maybe a screwdriver or vodka Redbull, I've been getting kind of sick of all the same drinks. So, what does one do when they need something new for their taste buds? That's right, I've been messing around with my alcoholic beverages and chasers to come up with some new concoctions that really hit the spot.
Keep in mind - I'm not a bartender, and my drinks are usually pretty strong, not to mention, I enjoy my fruity drinks. If you prefer red wine or whiskey, these drinks won't appeal to you. However, if you enjoy anything fruity or semi-sweet, these will be right up your alley. Let's take a look at these 5 simple must-try concoctions that I created while in quarantine.
1. The Cracked Out OJ
This one is just a twist on a common drink. I usually prefer a vodka Redbull, but I only had Rockstars available. I made it work. Start with a tall glass filled with ice. Pour about 2 shots of vodka, give or take depending on your preference. Add a bit of regular Rockstar, leaving a little space. Finish with a splash of pulp-free orange juice and viola! You've got yourself a cracked out OJ. If you want to get really fancy, cut up an orange and plop a slice in. By the time you finish your drink, you'll have a delicious vodka-infused orange to seal the deal.
2. The Pretty in Pink
Calling all sweet wine lovers. After a few glasses, or a whole bottle, depending on the day, I get bored with a simple glass of pink moscato. Luckily, I had a few other ingredients to fool around with and the final product was actually delicious. And dangerous. Start with any sized glass, or a wine glass if you prefer to be boujee. With or without ice. Fill it about half way with your choice of pink moscato, then add a shot or 2 of plain vodka. I use Fris - dirt cheap with a decent taste. Top it off with Sprite. You can adjust the amount of vodka and Sprite based on how strong you like your drinks. I love to add a couple raspberries for a solid finish.
3. The Prickly Peach
This next one is like a sour patch kid - sour and sweet, so you get the best of both worlds. For this concoction, you'll need a bottle of Stella Rosa peach wine, Sprite, and orange juice. In case you haven't already noticed, I love orange juice. Use your choice of glass, ice optional. Fill it about ¾ with the peach wine, then fill the rest with even parts Sprite and orange juice. It's like sipping a piece of a tropical island. Add a small slice of fresh peach to make it aesthetically pleasing, and give you that little dessert snack at the end. Fruits and alcohol go great together - why do you think there's so many fruit flavored drinks out there? Duh.
4. The Ultimate Hail Mary
Okay people. Enter all those who love savory. This is one of my favorite concoctions, and it's really just a spin off of your regular Bloody Mary. Sometimes, I really crave a Bloody Mary but I don't want a drink that's going to fill me up. So, what's a girl to do? That's where this Ultimate Hail Mary comes in. If you have a shaker, perfect! If not, 2 glasses will work just fine. Fill your shaker or glass with ice. This one takes a few ingredients, so it takes a bit longer to make than the previous concoctions. Start with vodka. Again, I use Fris. Depending on how much you want, use 2-3 shots. Then add a sprinkle of salt, pepper, garlic salt, and celery salt. Then add a dash of Worcestershire sauce and A1 sauce, equal parts. Add Tabasco sauce to your liking, depending on how spicy you prefer it. A few drops each of lemon and lime juice, and a tad bit of pickle juice. Top it off with some plain tomato juice, cap your shaker or put the 2 glasses together, and mix it really well. Now, grab a shot glass or 2 - drinking with friends is always fun - and pour yourself a shot of the Ultimate Hail Mary!
5. The Rosé Sunrise
This is my last, and newest concoction! It's super easy to make and dangerously delicious. For this, you'll need a can of Square Mile Rosé Cider and pulp-free orange juice. That's it. Grab a glass of your choice, no ice needed. Fill glass about ¾ with the rosé cider, and top it off with pulp-free orange juice. Add a slice of orange for the final touch. There you have it! It's tasty and looks like a beachy sunrise. Sip it on your porch or at least 6 feet away from your friends.
I hope you get a chance to give some of these mixes a try, and enjoy them! Like I said before, I'm not a bartender, but being in quarantine has provided me with a lot of free time and beverage curiosity. If you enjoy your alcohol, don't be afraid to try some of your own concoctions and see what you can come up with! Let's be boozy besties from afar and continue to enjoy our adult beverages, even during this crazy and unknown time. Cheers to us! Stay safe and healthy my fellow boozies.