10 Cool Subscription Boxes for Drinkers
Got liquor, want more? These cool subscription boxes for drinkers with a taste for the finer things will wow you.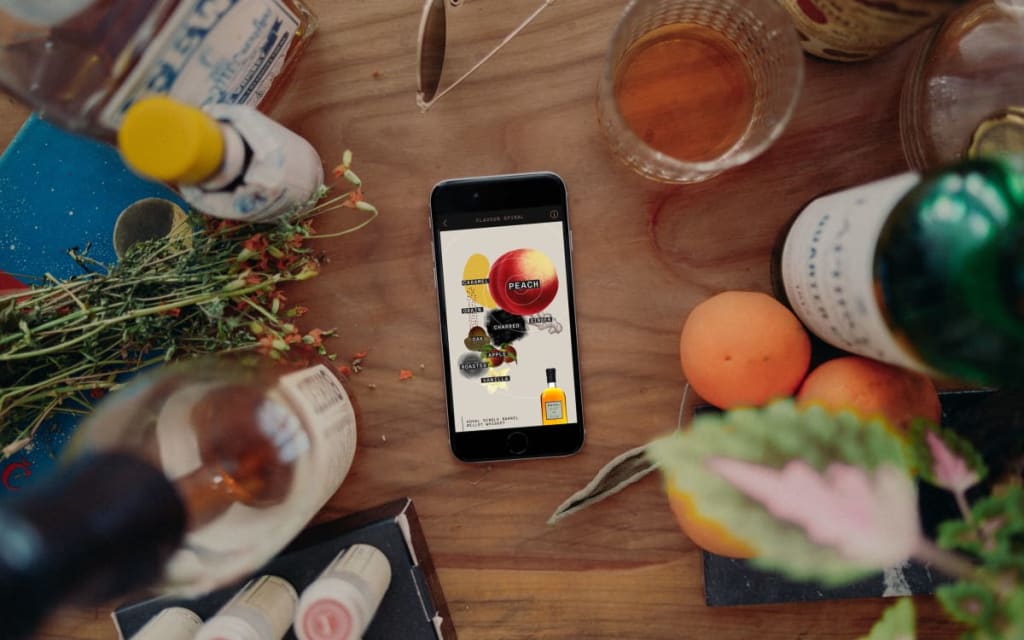 Very few things bring people together like cocktails and liquor. Drinking loosens people up, and gives people something to talk about when all other conversation fails. The best thing about drinking is that there's a million different ways to do it, and even more ways to enjoy it.
Subscription boxes for drinkers are easy to find, and also offer up amazing opportunities for people who want to go the extra mile for their drinking fun. These epic subscription boxes will make the alcohol lover in your life squeal with glee.
Winc is one of the best subscription boxes for wine lovers. This wine club sends high quality wines directly to your home every month. You take a quiz that tells Winc about your preference in vino, and Winc compiles a bunch of wines that work with your tastes, sending them directly to your doorstep.
Each month, you get to send feedback on each bottle Winc sends you. This wine club evolves with your tastes, so you never get bored or disappointed!
On Cratejoy, you can find a plethora of subscription boxes for drinkers. Few have the kind of following that Shaker & Spoon do, though. This box offers up a new bunch of cocktails you can make using artisanal ingredients.
For around $40 a month, Shaker & Spoon sends you a monthly cocktail box with unique recipes, plus all the ingredients you need in order to make them.
The cocktail recipes in this will make most drinkers fall in love with the art of bartending. You will love how good your bartending game gets after subscribing to this treat.
Wining and dining is an activity that has defined date night for decades, and this subscription box gets it. He Wines, She Dines is one of the better subscription boxes for offering up date night goodies with a nice little wine pairing treat, too.
You can choose from monthly or bi-monthly boxes. Each box comes with three bottles of curated wine, plus some edible treats. Your significant other will be very appreciative when this box comes in the mail.
Most of the boxes you'll hear about online are for wine lovers, am I right? Wine this, wine that... Where are the best subscription boxes for alcohol lovers, especially those that enjoy hard liquor? Luckily for some of us, Flaviar has a wide range of whiskeys, bourbons, gins, and ryes you need to try.
Flaviar is a subscription box that lets you host live liquor tastings, drink from themed tasting boxes, and updates you on the world of fine spirits. This company has a database of over 20,000 different liquors. Now, you can try those rare cuts out at your convenience!
Are you a home mixologist with a penchant for craft cocktails? You might want to join the American Cocktail Club. This monthly box comes with all the equipment you need to make some really tasty drinks, and learn brand new recipes you'll love as well!
Each box comes with all the fixings to make four servings of the cocktail du jour. All you need to add, in order to make your experience complete, is the booze!
Few subscription boxes for drinkers really seem to cater to the brew-loving crowd, especially those who are particularly picky about their brewskis. The HopHeads Beer Club is a nice breath of fresh air in this regard.
This subscription box for beer lovers gives you a bunch of hoppy craft beers once every three months. Anyone who loves to hit up microbreweries will enjoy this tasty treat.
This is a box that definitely has a little personality, and maybe just a splash of hipster vibe too. This cocktail kit is designed to give you a tour of a new favorite drink every single time you open it up.
Along with awesome bar supplies like shakers and muddlers, Cocktails-By-Spence gives you all the supplies you need to make a total of four servings of the drink du jour.
Simple Times is one of the best subscription boxes for drinkers who believe in the joy of a simple cocktail mix. Each month, this box will issue out brand new mixers to try with your favorite drinks.
Unlike your typical vodka-Red Bull, Simple Times focuses on craft cocktail mixers. Each mixer is made in a small batch, and tastes absolutely decadent!
Blue Apron's meal kits are baller, featuring amazing farm-to-table dinners that are compiled by local producers. Their wine club isn't too shabby, either.
Each Blue Apron Wine Club box comes with a total of six handpicked wines that are designed to pair with meals created by Blue Apron. This box isn't cheap, but the wines you get will definitely make dinner better than ever.
Whiskey lovers are a special type of drinker, and finding decent subscription boxes for drinkers of the hard stuff isn't easy. Whiskey Flavour is about bringing new ways to enjoy your favorite distilled drink to your door.
Each box contains a total of four different bottles of whiskey, each in small portions. They are all vintage, too! Grab yourself a cigar and whiskey stones, kick back, and relax after a long sip.