UK Prepares To Celebrate Pride
Events Arranged To Raise Awareness Of LGBTQ Issues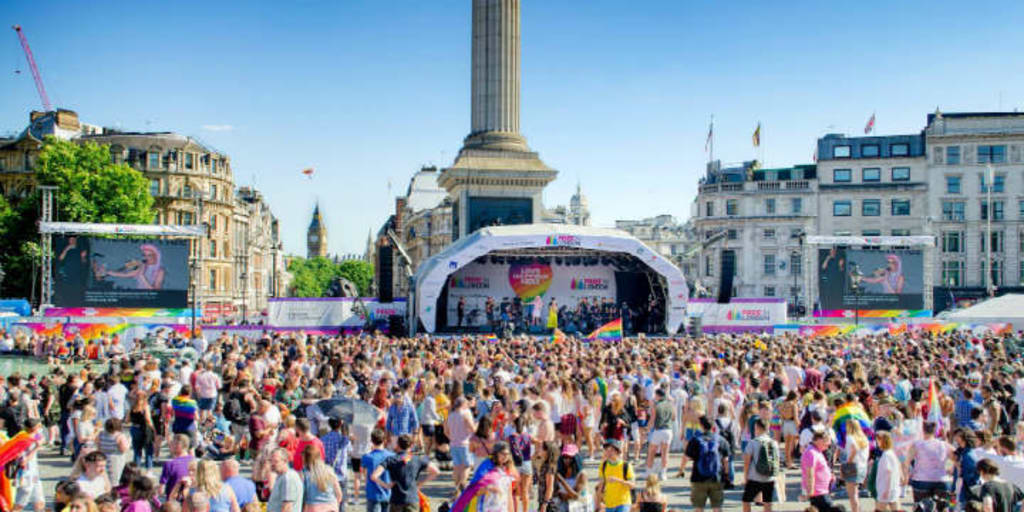 Image: Google Images
The proportion of the UK population aged 16 years and over identifying as heterosexual or straight was 93.6% in 2020; there has been a decreasing trend since the series began in 2014.
An estimated 3.1% of the UK population aged 16 years and over identified as lesbian, gay or bisexual (LGB) in 2020, an increase from 2.7% in 2019 and almost double the percentage from 2014 (1.6%).
The proportion of men in the UK identifying as LGB increased from 1.9% to 3.4% between 2014 and 2020; the proportion of women identifying as LGB has risen from 1.4% to 2.8% over the same period.
People aged 16 to 24 years continue to be the most likely to identify as LGB in 2020 (8.0%) reflecting an increasing trend for this age group since 2014; this breaks down to 2.7% identifying as gay or lesbian, and 5.3% identifying as bisexual.
Every June, people around the world gather together and hold events which help to celebrate LGBTQ Pride month. This is a month long festival which is dedicated to celebrating the lives of those with a different sexual orientation to those in the majority of society. The month long celebration initially began as a result of the Stonewall riots. This took place from the 28th June to the 3rd July in 1969 and took place after New York City police raided the Stonewall Inn. This was a popular gay club which was located in Greenwich village.
Following the raids, riots broke out among bar patrons and local neighbourhood residents as police were manhandling employees and patrons who were in the bar. This lead to just under a week of protests and violent clashes with police forces who were outside the bar on Christopher Street. The violence also spilled out on to other near by streets and in to near by Christopher Park. The riots served as a catolyst for a major gay rights movement in the USA and around the world.
The 1960's and preceding decades were not a time when people who were homosexual were able to feel safe around the world. People of such persuasions were sometimes attacked and targeted due to their differing sexuality in what could be seen as a form of hate crime. For this reason, people who were LGBT flocked to gay bars in an effort to seek refuge and find safety to avoid being attacked. The New York State Liquor Authority penalized and shut down establishments that served alcohol to known or suspected LGBT individuals, arguing that the mere gathering of homosexuals was "disorderly."
People around the UK are being encouraged to hold their own Pride themed events to help raise awareness of the issues that people who are homosexual face. This will help to serve as a form of education to the wider population and encourage more people to get to know all the facts before they make judgements on other people if they are different in any way. Everyone around the world deserves to be given equal opportunities to take part in what ever event or activity they choose. No one should be discriminated against because they are different in any way.
A number of different web sites have been set up for people to get their events listed to try and encourage as many people as possible to come and attend. This will make it possible for as many people as possible to be made aware of the issues and ensure that people are given equal opportunities in as many ways as possible. This hopefully should help us all live in a more peaceful world and help society to function better.
Reader insights
Be the first to share your insights about this piece.
Add your insights