This show is like the People's Choice Awards, but super gay, and with way more drag queens
The Queerties 10th Anniversary award show streams on Revry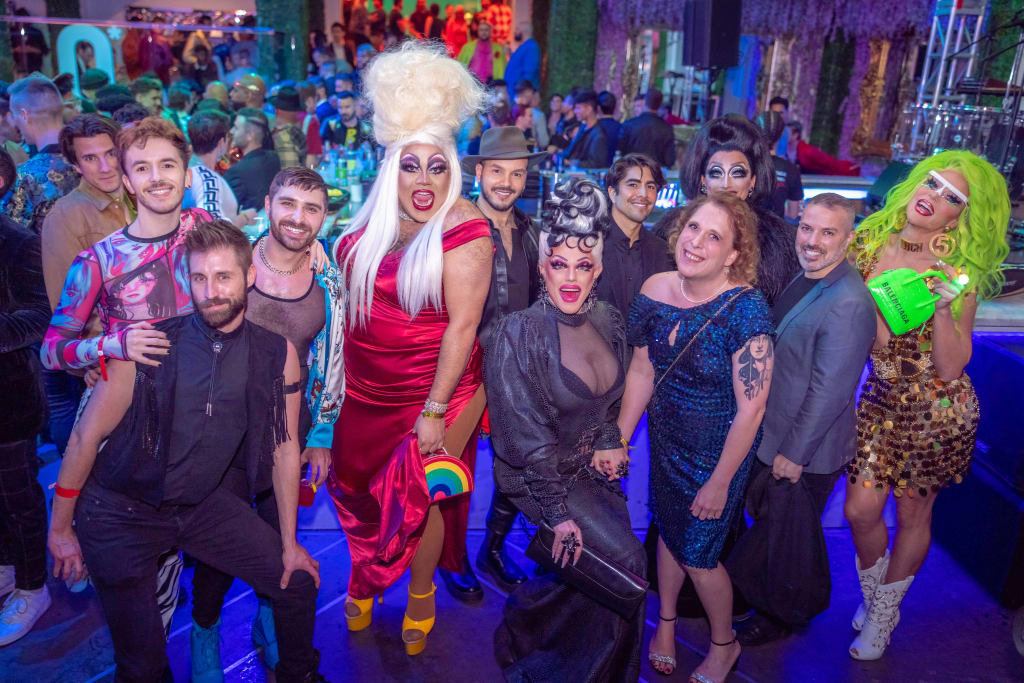 Some of the LGBTQ guest at this year's Queerties. Photo by Nareth Chuon.
"We have so much to celebrate this year," says Dan Tracer, Editor in Chief of the popular LGBTQ entertainment news site, Queerty.com. Earlier this month, they hosted their 10th anniversary Queerties award show in Los Angeles. It will begin streaming on Revry and YouTube this Wednesday. "The LGBTQ community made significant strides in pop culture that will have a lasting impact on the next generation of queer youth."
Mr. Tracer points to Queerties Icon Award Michaela Jaé Rodriguez, a trans women of color who made history this year as the first trans actor to win a Golden Globe, and the first trans woman to earn an Emmy nomination in a lead acting category; both for her work on FX-TV's Pose. While accepted Queerties' Icon Award, Rodriguez reflected on her career accomplishments and the legacy she hopes to leave.
"All I wanted to do was inspire the youth. To encourage them to dare to be who (they) are and never be afraid of what anyone says. Instead, challenge them to be more open and understand-ing of the people that we are, which is fabulous."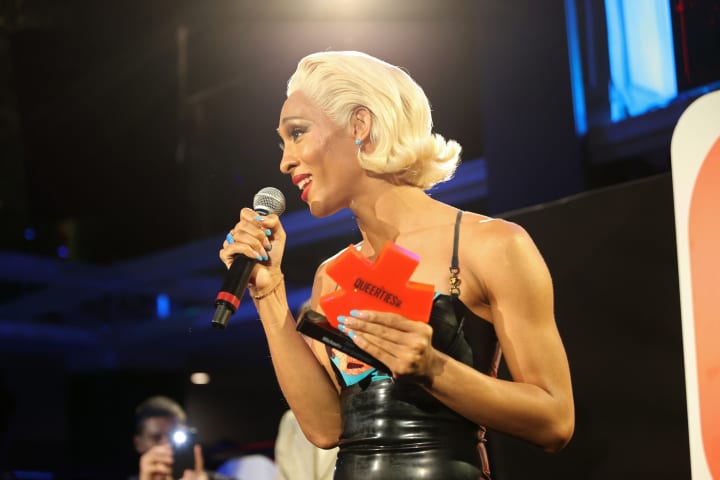 The Queerties is a celebration of entertainment and pop culture moments that defined the past year in the LGBTQ community. The ceremony is designed to uplift and spotlight LGBTQ creators, tastemakers, and storytellers who are not often recognized at other award shows. "We're like the People's Choice awards, but super gay, and with way more drag queens," continues Tracer, who co-hosts the show with RuPaul's Drag Race UK vs The World's Mo Heart. "When folks are out and proud, and making waves in the world, we think it's important to honor that."
Additional celebrities appearing at The Queerties 10th anniversary award show are Murray Bartlett (White Lotus), Robin De Jesus (Tick Tick Boom), Amy Schneider (Jeopardy!), Ryan O'Connell (Special, Queer as Folk), Aubrey Peeples (Nashville), and a whole bunch of RuPaul's Drag Race favorites including Bianca Del Rio and RuPaul's Drag Race season 13 winner Gottmik, who Queerty honors with their Groundbreaker Award.
Nominees for The Queerties 10th anniversary award show were selected by the editorial team at Queerty. Winners were then voted on by Queerty readers. Queerty received over 1.4 million votes for categories ranging from the "Badass" award, honoring the top LGBTQ newsmakers, to "Closet Door Bustdown", recognizing brave notables who shook up mainstream America with their coming out stories.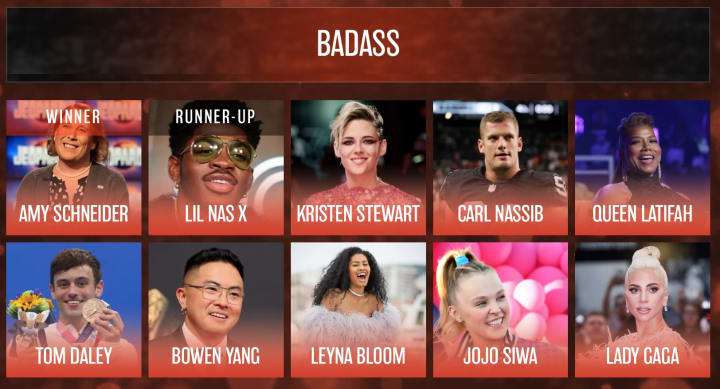 The Queerties 10th anniversary award show is packed with comedy, fashion and over-the-top fierce lewks, but there is a serious side to the ceremony, too. "A large reason for this event is to shine a light on independent LGBTQ artists," says Scott Gatz of Q.Digital, the parent company of Queerty. "Whether they are creating indie music videos, web series, YouTube content, TikToks, or posting on Instagram, the Queerties strives to honor creatives who are making content, with or without the support of a brand or a studio."
Queerty decided to televise this year's ceremony after the success of last year's virtual event. "While we were thrilled to be able to return to an in-person celebration for The Queerties 10th anniversary award show, with a fully vaccinated and tested crowd, we wanted to viewers at home to join the party as well," Gatz explains. Revry, America's first LGBTQ streaming network, made for an ideal partner. The show will also stream on Queerty.com and Queerty's YouTube and Facebook channels.
The Queerties 10th Anniversary award show will begin streaming on Revry, Queerty.com, and Queerty's YouTube and Facebook channels this Wednesday, March 16 at 9pm ET/6pm PT. For more information and the complete list of Queerties 10th anniversary winners, visit https://www.queerty.com/Queerties2022/