This LGBTQ Podcast is Still Making Moves
Franny and Brenda Celebrate 100 Episodes of their Hilarious Show, Move, I'm Gay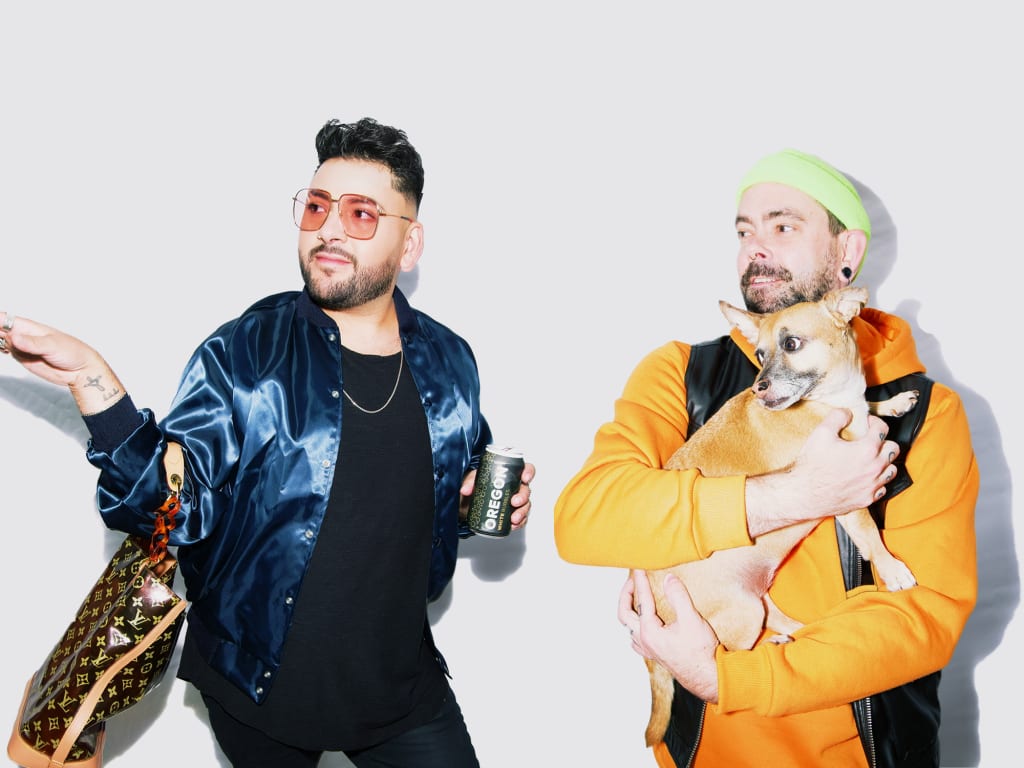 Photo by MYKL FSTR
Francisco and Brendan (better known to listeners as Franny and Brenda) had only hung out with each other casually before starting the Move, I'm Gay podcast in February, 2020. Originally, it was intended to be a show about their love of Britney Spears and dislike for Gwyneth Paltrow's Goop, however, the show has grown beyond their expectations. It has also gained a large following who tune in weekly to listen to the comical comradery between its two seemingly polar-opposite hosts. While Franny dishes on the latest entertainment dirt, and maybe belts out a Top 40 hit or two, Brenda references obscure gay historical facts.
The show's segments are a favorite among listeners. In the "Gay of the Day" segment, Franny and Brenda highlight some of the outstanding accomplishments of individuals in the LGBTQ+ community: names like Lil' Nas X and JoJo Siwa who have come out loud and proud and Jeopardy! champ Amy Schneider who they say helped to raise trans awareness on an unexpected platform. In their "Bless This Mess" segment, the duo lament on the week's most shameful events.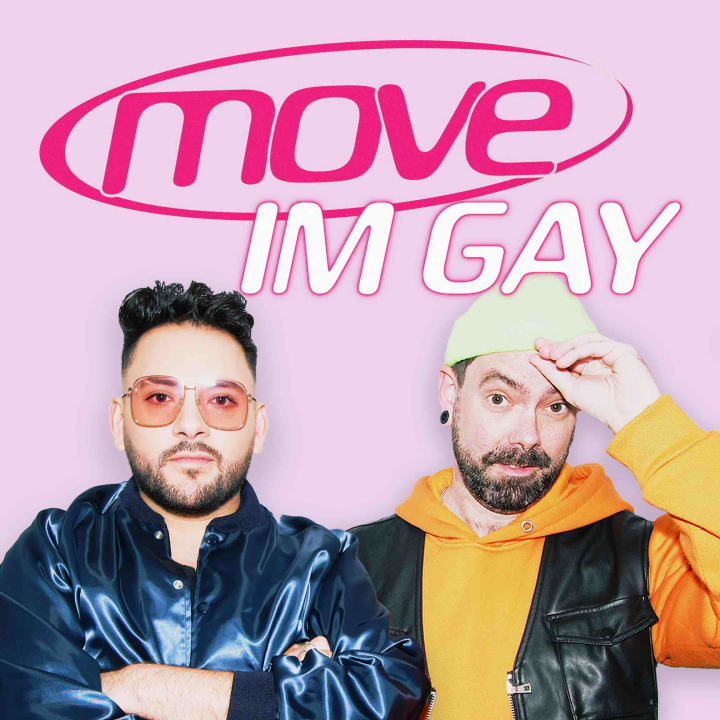 Then, there's the politics. "In the beginning, we didn't expect Move, I'm Gay to be so political," Franny says. They realized pretty quickly that being LGBTQ+ today is inherently political and that avoiding serious political topics would come across as tone deaf; the last thing they wanted the show to be.
It's proved a winning recipe. Move, I'm Gay will premiere its 100th episode on Tuesday, February 22. We spoke with Franny and Brenda from their Portland, Oregon studio.
Move, I'm Gay is about to record its 100th episode. That's quite an accomplishment!
Franny: I can't believe we made it this far! It seems like we have been doing it forever but, at the same time, for only ten minutes.
Brenda: Yeah, it's become such a natural part of my weekly life. It's an accomplishment to do any creative endeavor for two years, so I am glad we are here, still having fun.
Take us back to the beginning. Whose idea was it to start a podcast?
Brenda: It was my idea. We had been talking about it for a while but one day I made a mock-up of what would become our original cover art. I sent it to Francisco and I believe we started recording it the next week.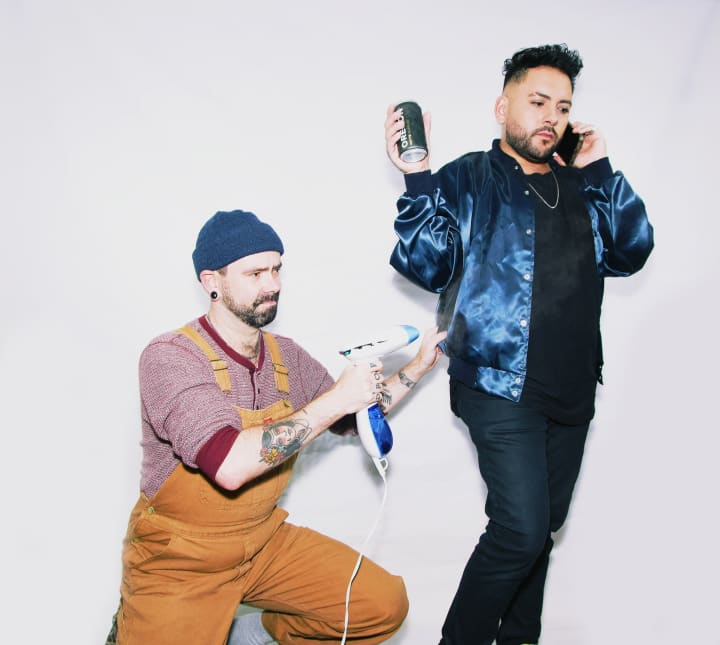 You didn't know one another so well at the time. Why did you choose to do the podcast together?
Brenda: We had actually known each other for a long time, just never really hung out. It was more a random thing where we would run into each other at bars and stuff. Whenever we did, though, we just cracked up the whole time. We have kind of a natural chemistry with our humor and interests because they vary so much.
Franny: I also thought it would be interesting for us to get to know each other in real time as the listeners are getting to know us.
Is producing a show together like a marriage, but without the sex?
Franny: Absolutely. No sex at all!
What is the biggest challenge in producing a podcast?
Brenda: Keeping our tempers in check when the wifi doesn't work!
What is one thing you do not see eye-to-eye on?
Brenda: We have completely different tastes in music.
Franny: Brendan does not understand good music. And by good music, I mean Drake.
Does Britney Spears still have your undying support?
Franny: Yes, we are so happy that the #FreeBritney movement saved our Pop Princess.
Brenda: She is too busy these days, twirling on Instagram, to return our calls!
Who will be your Valentines?
Franny: I can't say, because I haven't told him yet!
Brenda: I'll be my own Valentine because I'm a strong independent woman.
Listen to the Move I'm Gay podcast on Spotify. Follow on Instagram.