The Truth About Rainbow Capitalism
We only exist in June.
On June 28, 1969, queer activist Marsha P. Johnson helped lead the Stonewall Uprising in Lower Manhattan, an event which sparked gay liberation in the 1960's and 70's. In 70's New York City, the first of an annual gay liberation march occurred, honouring the events of Stonewall. Since then, every June marks a month of visibility and remembrance within the global LGBTQIA+ community and its allies.
In 1992, when homophobic hate crimes and protests peaked in New York City, Marsha P. Johnson was found deceased in the Hudson River. Though her death was first marked a suicide, it quickly became suspicious when it was revealed her activism had gotten under the skin of anti-LGBTQ protesters. Each year through the month of June, the queer community gathers globally to celebrate love, identity, life, and the gay rights movement Marsha P. Johnson helped ignite.
In a nation lead by greed and a constant need for wealth, pride month has become known for the "rainbow capitalism" of big corporations and popular brands. At first glance, it seems as though these companies are using the month as a way to show their allyship in order to market to the LGBTQIA+ community. If a popular company, brand, or social media influencer supports queer spaces, those of us in queer spaces feel comfortable supporting them in return.
The harm in this so-called allyship is realizing it really isn't about allyship at all, but corporate profit, and taking over the spaces which LGBTQIA+ people belong in. With large corporations advertising rainbows and pride-themed merchandise, a false sense of safety and belonging is elicited within queer consumers, capitalizing off of our money and benefiting from the purchasing power of queer buyers.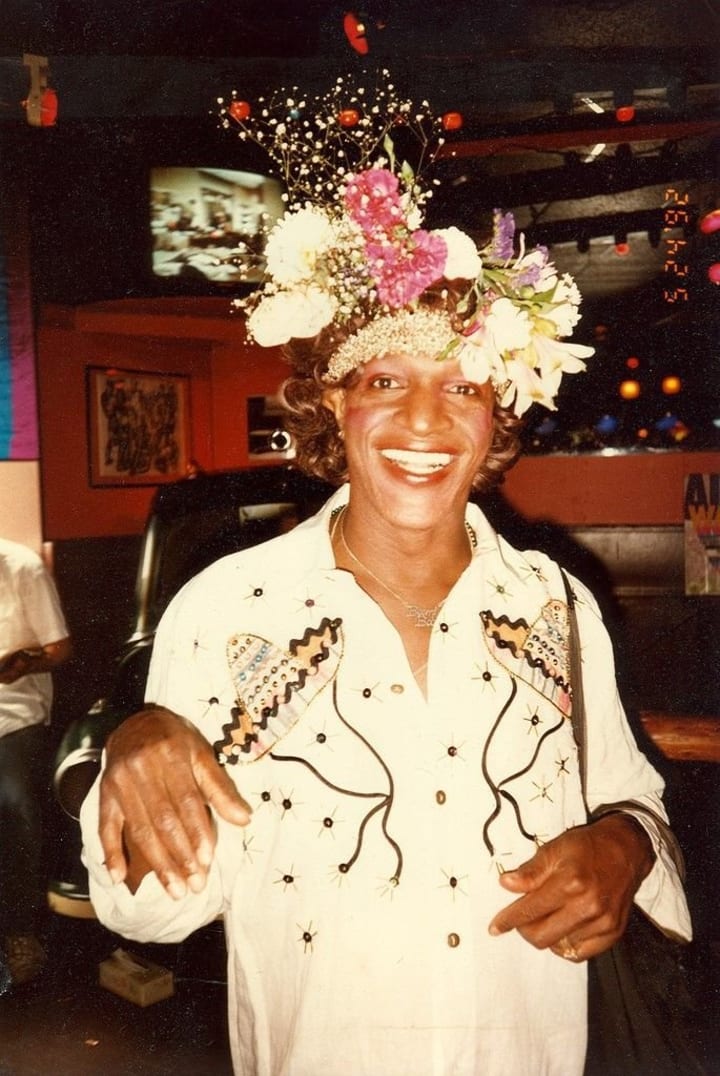 With rainbow capitalism comes consumerism - purchasers using their pride-themed merchandise as a way to prove their support, without really being supportive at all. Queer oppression and homophobia need to be acknowledged and fought against: not smothered under rows and rows of pseudo-queer-friendly products in large retailers. It's as if simply saying I'm an ally! is enough to prove as much: as if purchasing rainbow-printed pillows from supermarkets is anything more than giving into consumerism. There's more to being an ally than slapping a rainbow sticker on an ordinary product.
The Stonewall Riots began a revolution: to be seen, to exist, to love freely and unbothered. In pride month, none of this matters. "You're an ally," because you have a sticker on a car window that states so - but behind the scenes, claiming to be an ally and acting like one are two different things. In the center of all the hubbub of trying to seem supportive, the history of pride month and Marsha herself become irrelevant if they don't make money.
The total buying power of the adult American LGBTQIA+ community is valued at $830 billion dollars * - leaving corporations room to increase their profit astronomically. The best way to cater to queer consumers? Make them trust you. By advertising queer-friendly spaces and LGBTQ products, retailers increase their profits tenfold. When June ends, and there's no more need to spend money on pride, corporations revert back to pretending we don't exist.
Here's a question: what can we do during pride month to support real queer spaces rather than give in to rainbow capitalism? Buy from queer-owned businesses rather than large retailers. Look into what companies are doing behind the scenes to be allies, and compare this to what they do right out in the open. Remember that large corporations don't care about the gays - they just want our money, and our trust.
The truth about rainbow capitalism is that it exists to further silence the queer community, and to target it by pretending to be its friend. It has nothing to do with allyship, or Marsha, or gay liberation. But I will not be silenced, and I will not stand back. The truth is that the LGBTQIA+ community exists all year round, all around the world, and we will not go quietly.
*https://hmc.comm.fsu.edu/blog/understanding-the-multi-billion-dollar-lgbt-market/
Pride Month
About the author
neurodivergent, trans writer and parent. canadian. lover of nature, animals, mythology, travel, and knowledge. doing my best to feel comfortable inside this flesh vessel i call home.
i enjoy writing gay shit and torturing my protagonists.
Reader insights
Be the first to share your insights about this piece.
Add your insights