Ten LGBT+ Audio Book Recommendations
Read or listen to these six LGBT+ books in celebration of pride month
Audiobooks have been game-changers for my reading life the past three years. I went from reading bed-death - zero books a year, to a modest (but healthy) one a month. I occasionally try skimming through a novel, but most of my reading at the moment is done through Audible.
For those of you on the search for LGBT+ stories to celebrate Pride, or simply those who wish to expand their horizons, I have compiled a list of ten excellent audiobooks that span genre and theme, ranging from Old-Hollywood love stories to actual interview clips from pioneers of the LGBT+ movement during the significant Stonewall period.
There's definitely something for everyone!
The Seven Husbands of Evelyn Hugo by Taylor Jenkins Reid
"Sometimes reality comes crashing down on you. Other times reality simply waits, patiently, for you to run out of the energy it takes to deny it."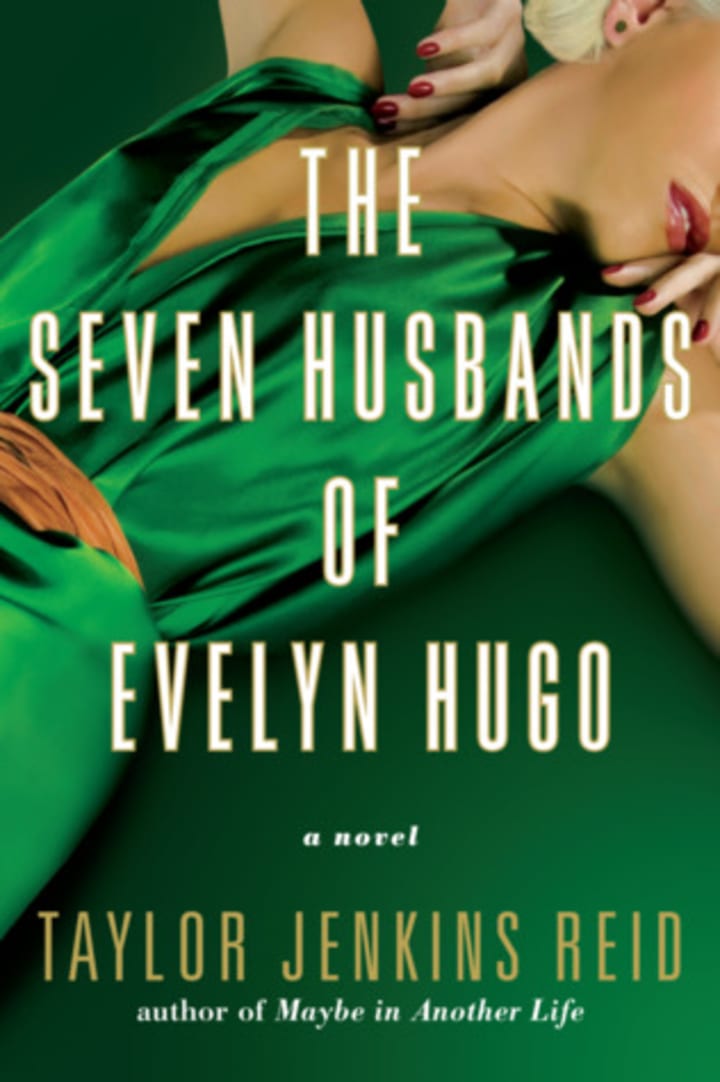 The Seven Husbands of Evelyn Hugo by Taylor Jenkins Reid is a romance novel set in the mid 1900's to the early 2000's. It follows the career of the fictional Hollywood actress, Evelyn Hugo, through the lens of her seven marriages.
This novel enchants with old-Hollywood charm, an effortlessly diverse cast of characters, and a plot so stunning you won't even notice as your shattered heart begins to effortlessly recuperate in real time.
The audiobook shines due to the dual-perspective and the emotive voice-acting. The actresses chosen for the two main-characters deliver nuanced and heart-wrenching performances. The story at times feels so life-like that you forget you're reading fiction, and instead feel like you're listening to a memoir read by those who lived it.
Recommended for fans of Marilyn Monroe, Lana Del Rey, and Old Hollywood.
Kissing the Witch by Emma Donoghue
"And as the years flowed by, some villagers told travellers of a beast and a beauty who lived in the castle and could be seen walking on the battlements, and others told of two beauties, and others, of two beasts."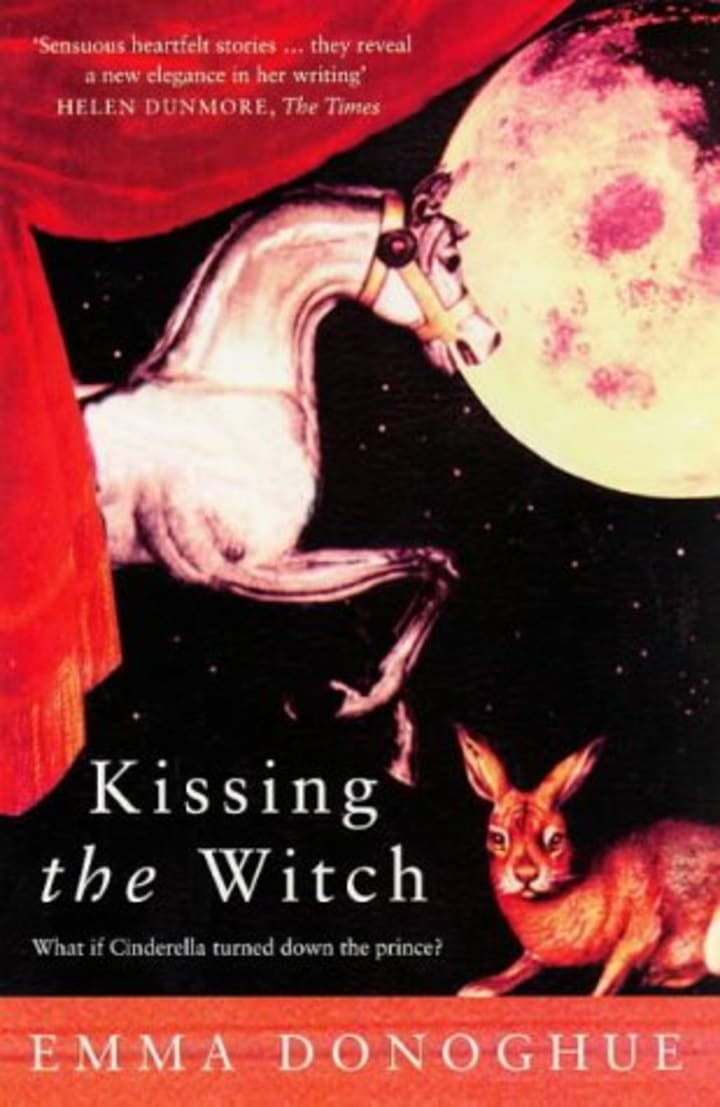 Kissing the Witch by Emma Donoghue is a collection of short-stories inspired by classic fairytales. Each story takes a divergent path from the original, with feminist and LGBT+ themes woven throughout. Goodreads said it best with their description;
Emma Donoghue reveals heroines young and old in unexpected alliances--sometimes treacherous, sometimes erotic, but always courageous. Told with luminous voices that shimmer with sensuality and truth, these age-old characters shed their antiquated cloaks to travel a seductive new landscape, radiantly transformed.
The audiobook is fascinating to listen to because it rolls off the tongue like poetry. It recreates that familiar comfort of having a loved one read a fairytale to you before bed, but bigotry is discarded in favour of exploration of diverse identities and horror is usurped by intrigue.
Recommended for fans of Grimm Fairytales, magical realism, and the T.V show Once Upon a Time
Call me by Your Name by Andre Aciman
"How wonderful, to walk half drunk with a Lemonsoda on a muggy night like this around the gleaming slate cobblestones of Rome with someone's arm around me."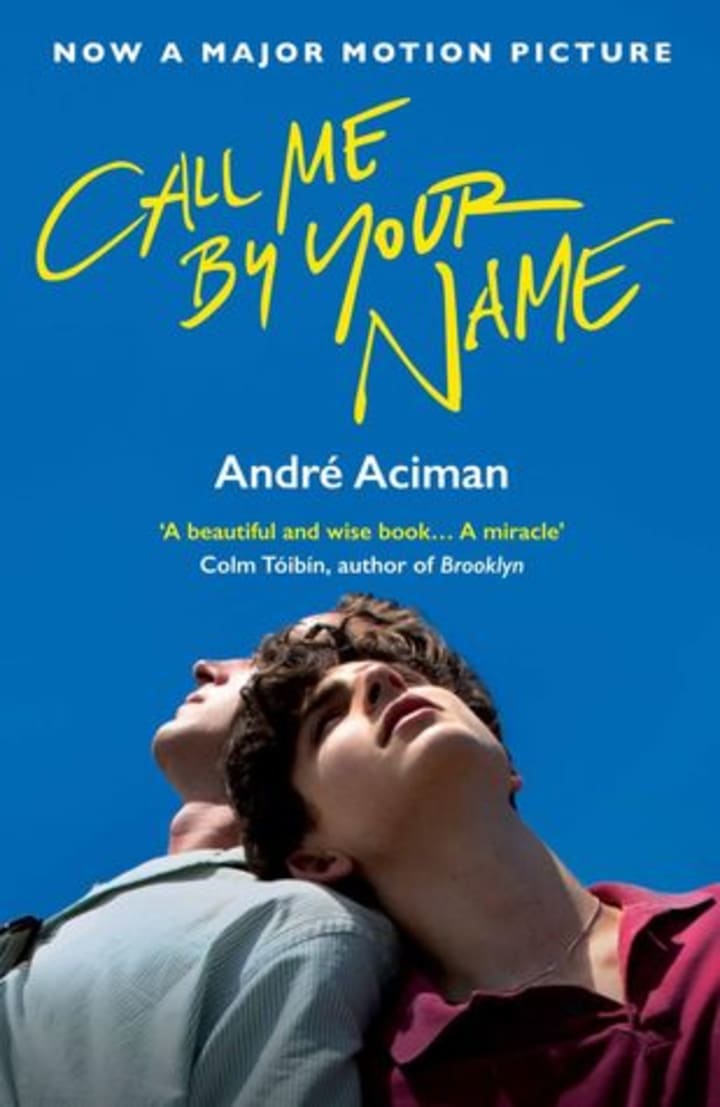 This book isn't for everyone; if you're not particularly inspired by flowery language and prose, you mind find yourself drifting off. But if you are, you'll find yourself drifting lazily through the streets of Italy with our protagonist, Elio.
Call my by Your Name is about the relationship between two boys; Elio, and a 24 year old student who is visiting town for the summer. The blurb on goodreads summarises why this read is so captivating;
The psychological maneuvers that accompany attraction have seldom been more shrewdly captured than in André Aciman's frank, unsentimental, heartrending elegy to human passion. Call Me by Your Name is clear-eyed, bare-knuckled, and ultimately unforgettable
Recommended for fans of Wuthering Heights by Emily Bronte, Blue is the Warmest Colour, and Timothee Chalomet.
The Stonewall Reader edited by The New York public library
"The queens took the lead in the Stonewall Riots. They walked around in semi-drag with teased hair and false eyelashes on and they didn't give a shit what anybody thought about them. What did they have to lose? Absolutely fucking nothing."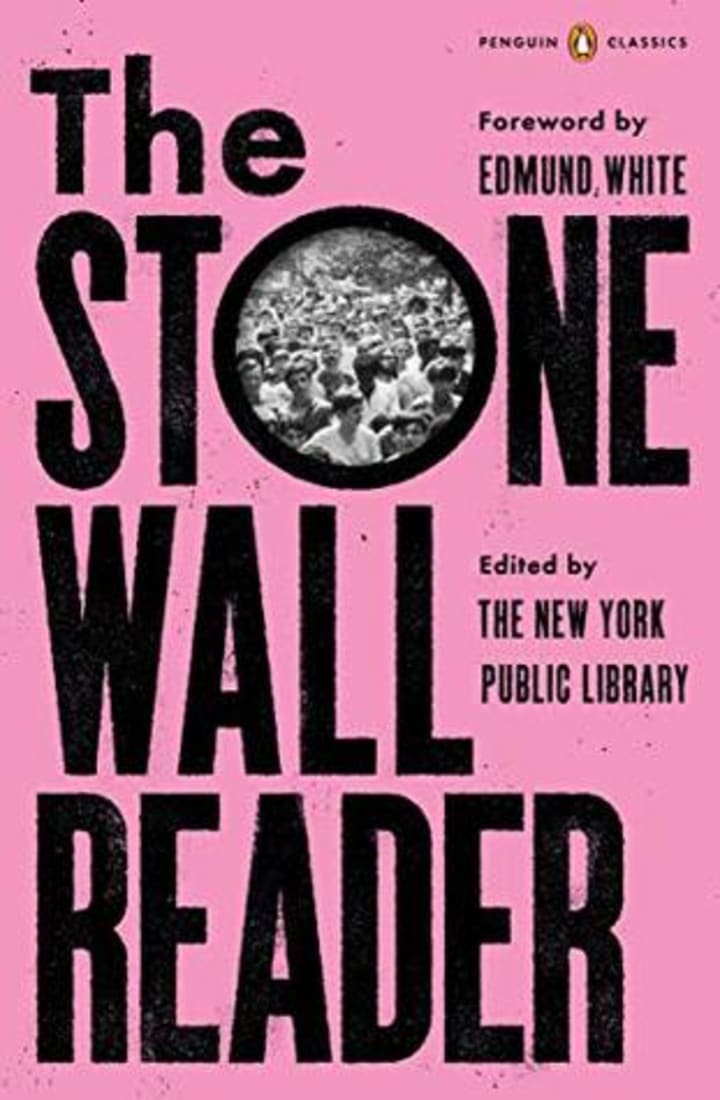 For the 50th anniversary of the Stonewall riots, penguin classics released The Stonewall Reader edited by the New York public library. This anthology consists of "first accounts, diaries, periodic literature, and articles from LGBTQ magazines and newspapers that documented both the years leading up to and the years following the riots" - goodreads
The audiobook uses clips from original interviews along with a full-cast of readers, which makes listening both immersive and intensely educational. For people new to queer literature, it is a good springboard as it offers a variety of perspectives and voices.
Recommended for fans of journalism, activist Sylvia Rivera, and queer history.
Out of Orange by Cleary Wolters and Orange is the New Black by Piper Kerman
"Every human being makes mistakes and does things they're not proud of. They can be everyday, or they can be catastrophic. And the unfortunate truth of being human is that we all have moments of indifference to other people's suffering."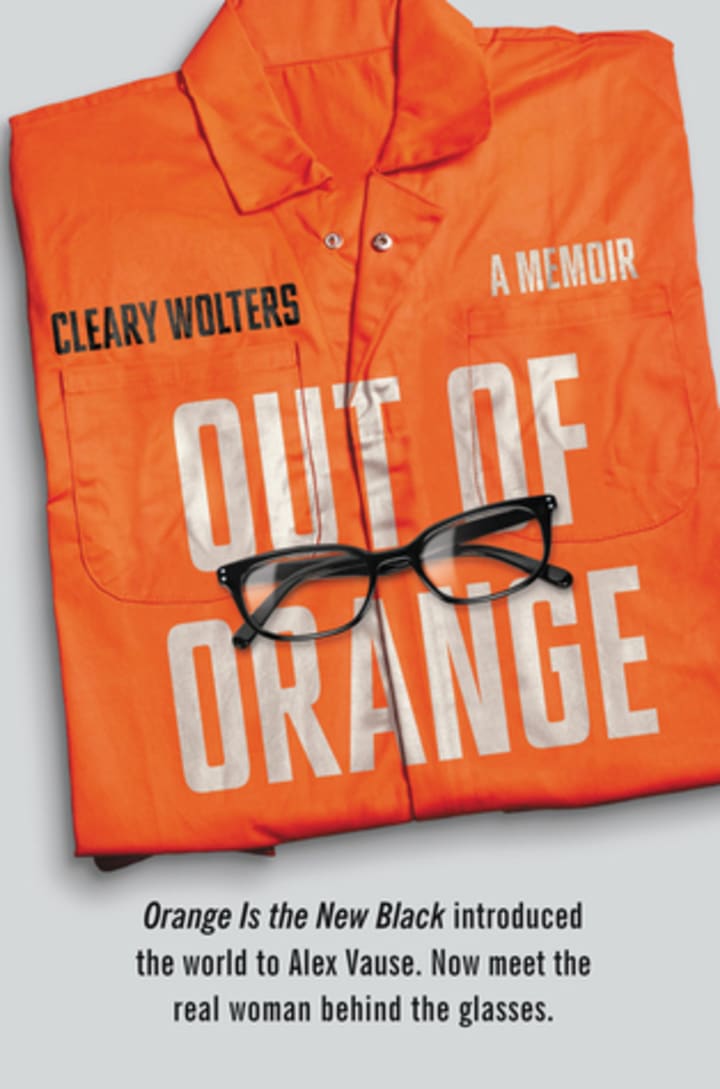 Orange is the New Black was inspired by Piper Kerman's book of the same title. The Netflix show is embellished, of course, and one character in particular gets a lot more screen time than she does in Piper's original story; Alex Vause. In the book, we see Piper's seeming inability to take responsibility for her role in the events that landed her in prison.
Out of Orange gives a more nuanced perspective on how both Piper and Alex (or in this case, Cleary Wolters) ended up there. Cleary touches upon her romantic relationship with Piper and tells stories about her time in and out of prison. There is a content warning for details of animal-brutality.
If you listen to the audiobooks back to back you'll gain two perspectives on life in prison and see the difference between a person who is repeatedly drawn to crime, and one who isn't.
All Out , The No-Longer-Secret Stories of Queer Teens Throughout the Ages edited by Saundra Mitchell
"For you, happiness is being with a man. For me, happiness is being among friends. Love takes many forms, Will Scarlet. If I must lie to the world to be true to my heart, then I'll lie. I'll cheat, I'll steal, and I'll do it with a smile. Love is the only higher power I answer to, and my love is no less for being chaste."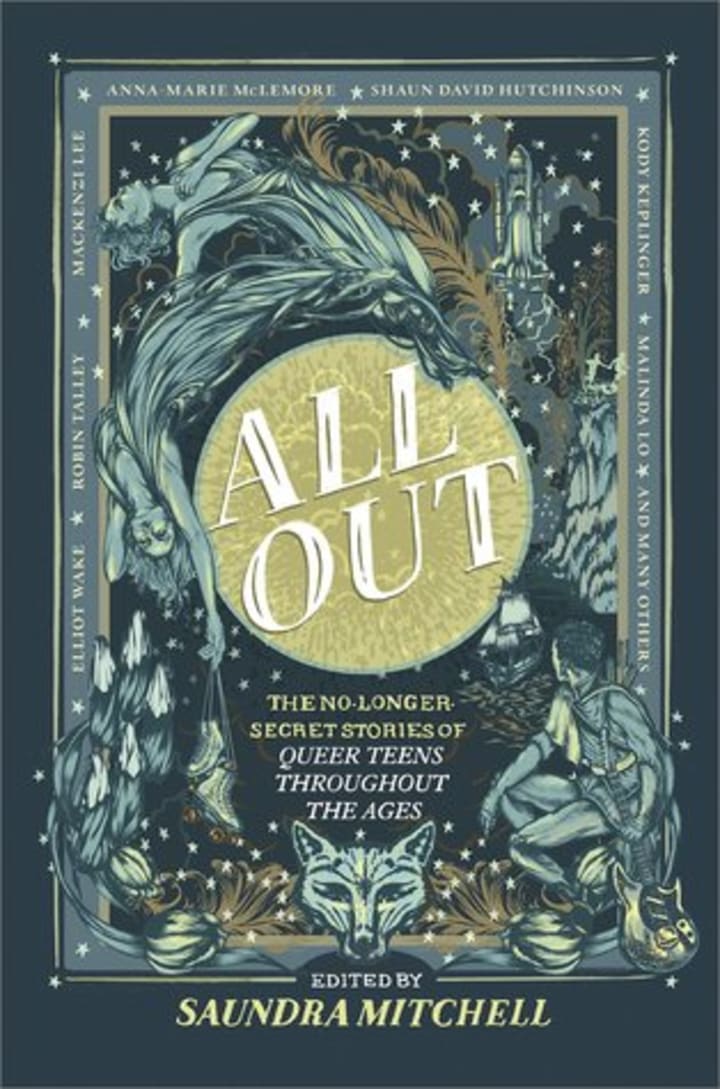 A book of short stories written by seventeen prominent voices in Young Adult literature. Goodreads summarises it as;
From a retelling of Little Red Riding Hood set in war-torn 1870s Mexico featuring a transgender soldier, to two girls falling in love while mourning the death of Kurt Cobain, forbidden love in a sixteenth-century Spanish convent or an asexual girl discovering her identity amid the 1970s roller-disco scene, All Out tells a diverse range of stories across cultures, time periods and identities, shedding light on an area of history often ignored or forgotten.
It is the companion novel to "Out Now: Queer We Go Again!" which is equally as exciting and with a wider range of representation. The audiobook is a great choice as it includes multiple voice actors depending on the feel of the story.
Recommended for fans of short story collections, Coco by Disney and the Netflix drama, Cable Girls.
Not Your Side Kick
"Working for Master Mischief? This would be an act of sheer rebellion. Her parents would be livid if they ever found out. And it would be hilarious."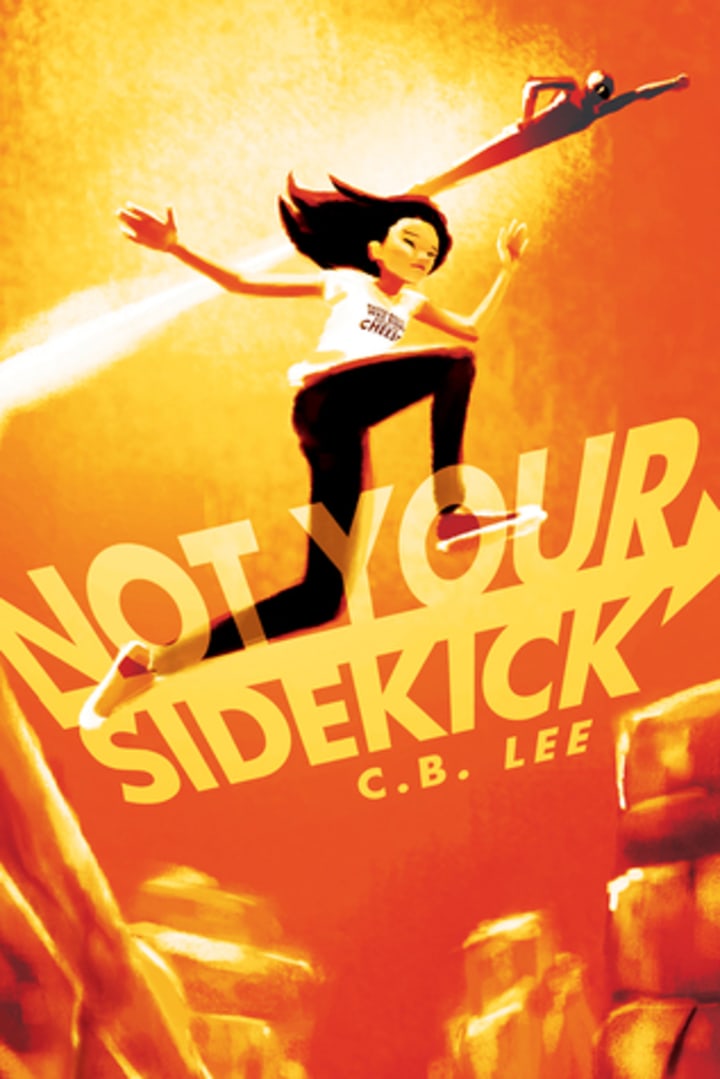 Not Your Sidekick is a fun and unique superhero story with LGBT+ representation at the forefront. It follows Jessica, a bisexual girl who has won a paid internship to work for the towns most heinous supervillain.
This story will serve as a nice break for those who are looking to enjoy a story about LGBT+ teens without the pain and trauma that often accompanies their tales. It's quirky, romantic, and comedic, and has two sequels at the time of writing (so also good if you're an avid reader!).
The audiobook is recommended for anyone that enjoys soft honey sweet voices, which is exactly what narrator Emily Woo Zeller has on offer.
Recommended for fans of The Rest of us Just Live Here by Patrick Ness, Will Greyson Will Greyson by John Green, and Spiderman, Homecoming.
Aristotle and Dante Discover the Secrets of the Universe by Benjamin Alire Saenz
"Another secret of the universe: Sometimes pain was like a storm that came out of nowhere. The clearest summer could end in a downpour. Could end in lightning and thunder."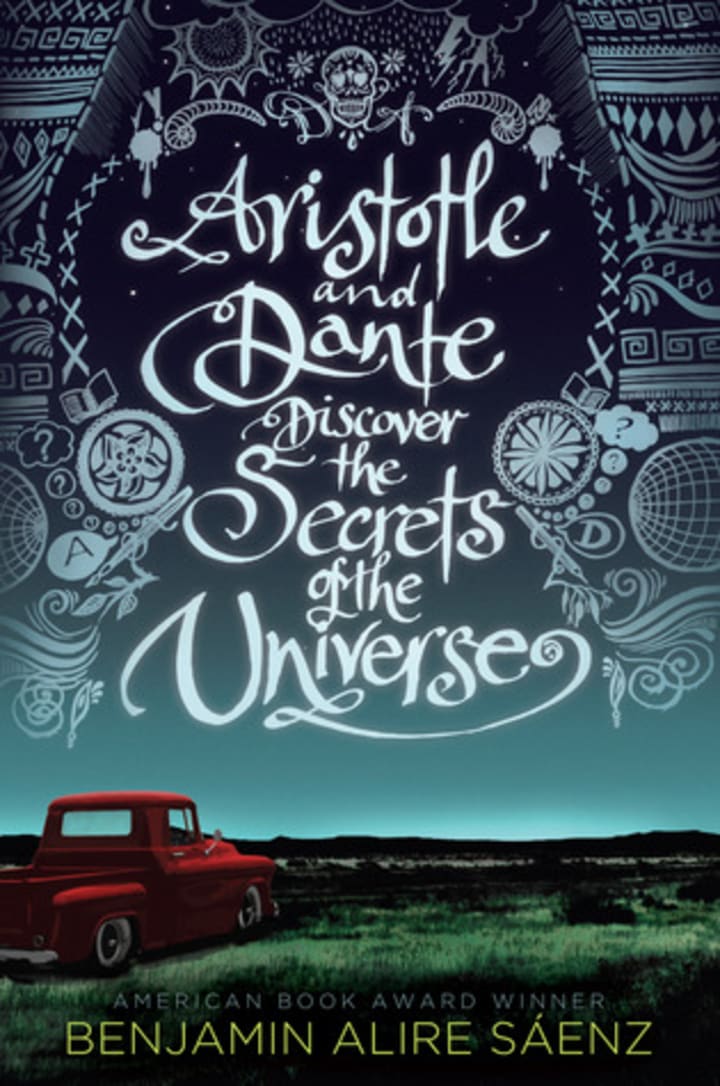 Is 2012 too soon too call something a classic? 'Cause that's what this is. An absolute classic. Aristotle and Dante Discover the Secrets of the Universe is set in 1970's Texas. It follows the friendship of two boys, Aristotle and Dante as they navigate teen angst, identify, family and love.
It's not particularly plot-driven, but it captivates in the way that it reminds the reader of the joys and pains of the human condition. It's also refreshing to see a young adult novel in which the main-characters family members are present.
Recommended for fans of The Perks of Being a Wallflower, Call my by Your Name, or Looking for Alaska.
The Deep by Rivers Solomon
"She had no wish to transform trauma to performance, to parade what she'd come to think of as her own tragedies for entertainment."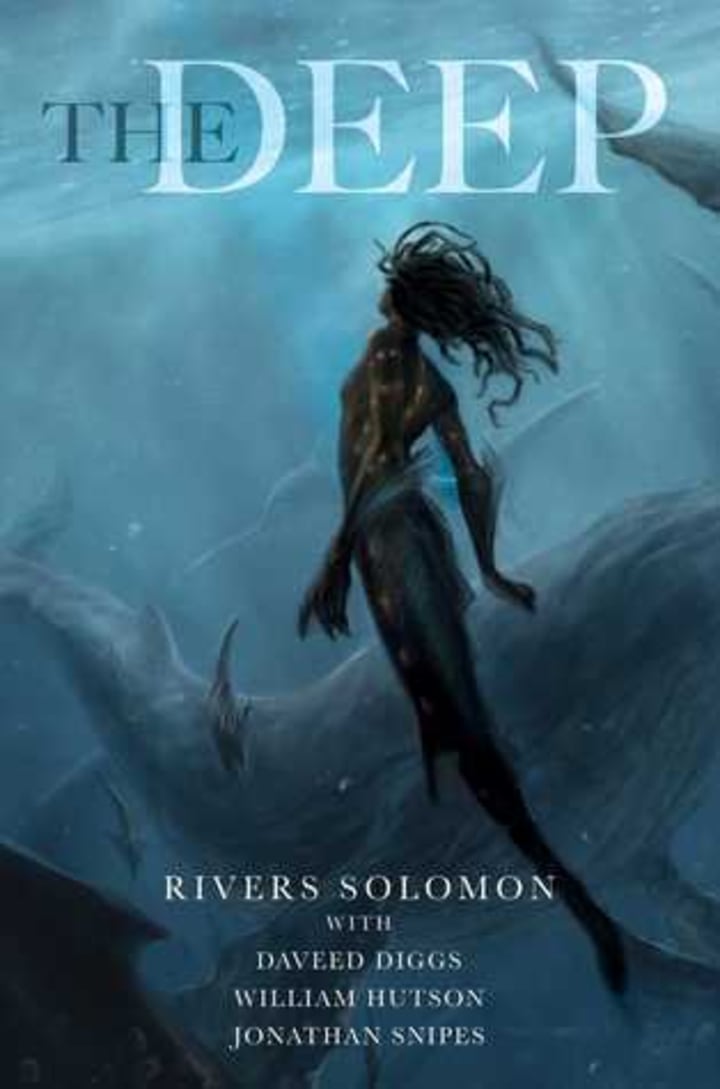 Content warning: Slavery and intergenerational trauma
An amazing piece of speculative fiction, The Deep by Rivers Solomon is a harrowing story about what might have happened if the African slave-women thrown overboard by slave-owners had of evolved into sea-creatures who inhabit their own under-water city.
In the most pleasant of descriptions, it can be sold as a mermaid fairytale, but it's equally as much a hard-hitting read about intergenerational trauma. The premise is that a single descendant is chosen as the 'Historian' who is tasked with keeping all of the memories of generations before them.
The audiobook allows you to listen as if you were being told a piece of history. The narrator, as well, does exceptional voice work. Recommended for fans of speculative fiction and Circe by Madeline Miller
The Long Way to a Small Angry Planet by Becky Chambers
"Ninety percent of all problems are caused by people being assholes."

"What causes the other ten percent?" asked Kizzy.

"Natural disasters," said Nib."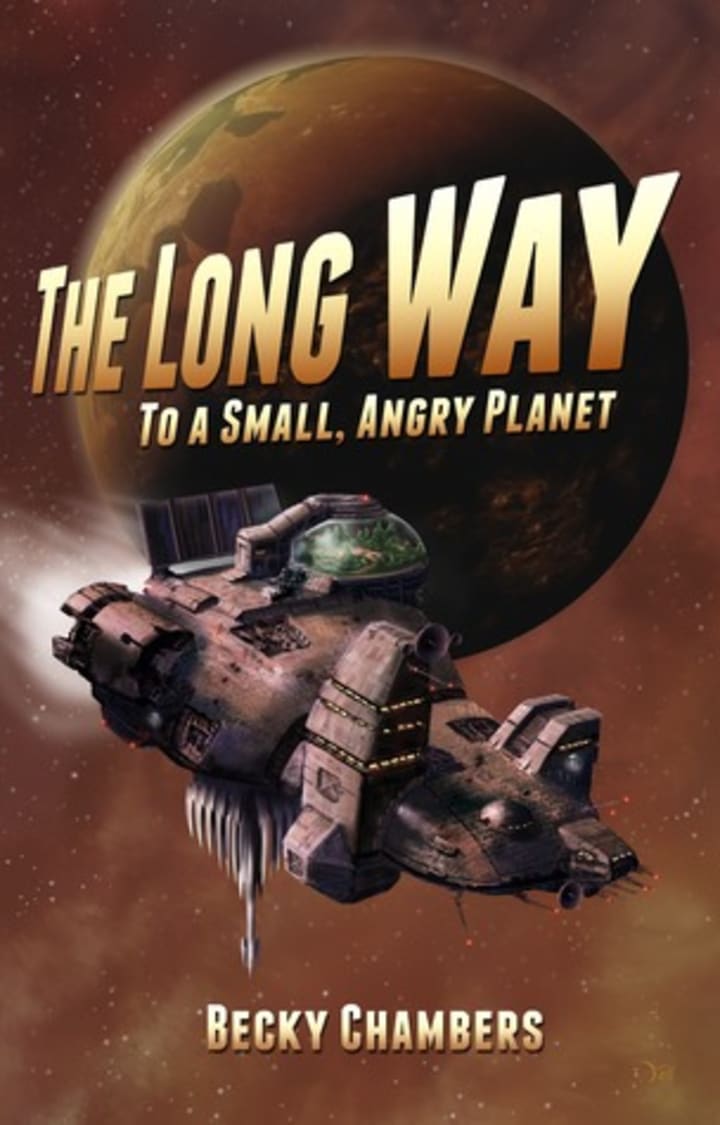 Did someone say Space Opera!? In The Long Way to a Small Angry Planet, "follow a motley crew on an exciting journey through space-and one adventurous young explorer who discovers the meaning of family in the far reaches of the universe-in this light-hearted debut space opera from a rising sci-fi star" - Goodreads
As with Aristotle and Dante... this book is propelled forward by it's characters and personality. It's an exploration of sexuality, gender, and politics, and manages to advert expectations by flipping common-tropes on their head. Despite the premise of deep space exploration, this novel is primarily a feel-good story.
Recommended for fans of Startrek, The Hitchhikers Guide to the Galaxy, The Outerworlds, and Guardians of the Galaxy.
And that's it! Ten diverse LGBT+ audiobooks for your perusal. But don't stop the celebrations there,
Continue your pride celebrations year round, by trying out these LGBT+ playlists featuring artists such as Hayley Kiyoko, Greyson Chance, and Janelle Monae!
Thinking about becoming a Vocal Plus member? Click Here
Thanks for reading!
About the Creator
Magical realist
I like to write about things behaving how they shouldn't ~
Instagram: Rachel M.J
Reader insights
Be the first to share your insights about this piece.
Add your insights