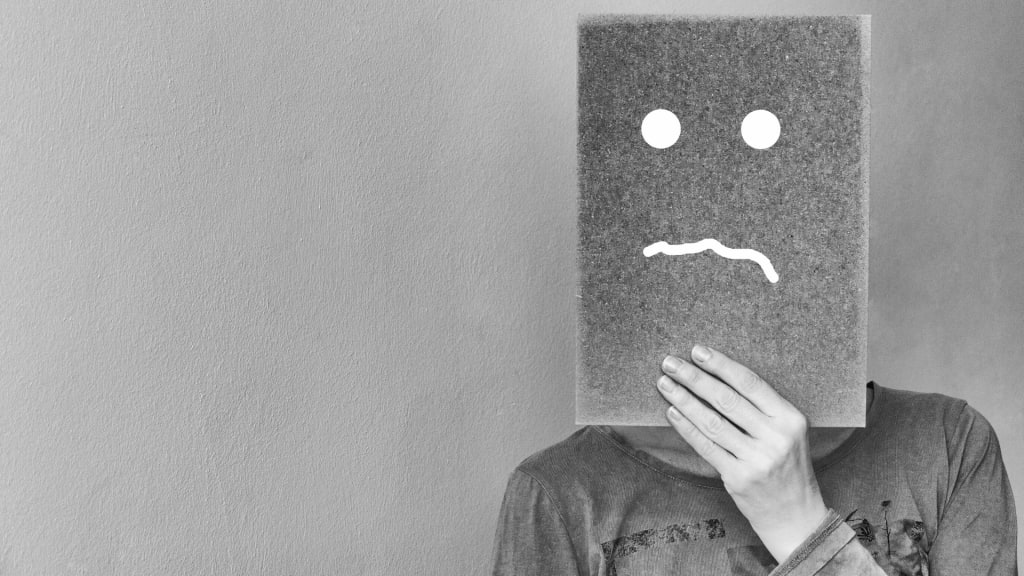 Frowny Face created with Canva
Like many other people, I have been a huge fan of J.K. Rowling since I first picked up Harry Potter and the Sorcerer's Stone. Once I read and collected all the books of that series, I began reading Rowling's other books.
J.K.'s first adult fiction book, Casual Vacancy, was my first delve into reading tragic-comedy and I loved it. I thought the story was thought-provoking and enjoyed the focus it brought to teenaged life.
When I first heard the news of J.K. Rowling's Twitter fiasco, I have to admit I didn't understand what all the fuss was about. I had to do my own research into what #IStandWithMaya even meant. After hours of Googling and reading, my disbelief turned into disappointment.
How could someone I'd respected for so long stand up for something so obviously wrong? My heart dropped into my stomach.
For me, Rowling's Harry Potter series always seemed to speak for those who have been ostracized and bullied. The sorting hat at Hogwarts delved deep into kids' minds and hearts, acknowledging each of them for who they truly were. Then each child was placed into an accepting House that nurtured all their individual gifts. The lesson of acceptance and kindness shouted from the book's pages.
How amazing would it be to not only be chosen for who you truly are, but also completely accepted for what is in your mind, heart, and soul by a group of individuals who totally have your back?

As a writer, J.K. Rowling had been someone I respected and referred to for career advice. As a mother of a transgender son, she was an inspiration because of how supportive I thought she was regarding young adults' lives. I thought she was a good role model. I thought she was open-minded. I thought she was accepting of others. Now I'm left disappointed.

In my fantasy world dreams, I wanted to be accepted into the Ravenclaw House. I have socks, scarves, Christmas ornaments, keychains, bags, pens, journals, and even jewelry to support this desire. But now they all remind me of the heartache my child has endured from those who believe transgender people don't really exist — or don't deserve to exist. Soon these reminders will no longer adorn my office and home. My money will not support bigotry so there will never be any new Ravenclaw items entering my house either.
Those who share Ms. Rowling's opinions are not usually convinced otherwise, so I feel as if my writing here will accomplish nothing significant for my LGBTQ family and friends. But I needed to express my own opinion in writing to show my support for those I love and care about.
I have no delusions that everyone needs to agree on everything. Without discussion and disagreement, we stagnate. There is never any progress.
But if you are a human being, you exist. How can this be up for argument?
To say a person doesn't exist because they identify in a way you might not understand is simply discrimination and ignorance.

It broke my heart to lose a person I thought was my hero. But I've realized J.K. Rowling's Twitter debacle was a good thing for me. It has strengthened my desire to help the LGBTQ community even more. It has solidified my conviction to keep fighting for those I love even when it scares me.
I used to think speaking up for what I believe to be right was a difficult decision to make. But it's not. My fear of confrontation makes it uncomfortable, but not difficult.
It's actually an easy decision for me. I choose my son.
Zada Kent is co-founder of LGBTQueer-ies where the focus is on education to foster understanding, acceptance, and equality of all human beings, and proud parent to her young adult transgender son.
For all parents of transgender kids here are 10 Questions Every Parent Should Ask Their Transgender Teen.
About the Creator
LGBTQueer-ies.com
Education | Advocacy | Allyship
.
ZadaKent.com
Short Stories | All My Creative Endeavors
Reader insights
Be the first to share your insights about this piece.
Add your insights