How Tina Turner Empowered LGBTQ+ Youths in the 90s
Step into the time machine and blast off back to the 90s, where Tina Turner reigned supreme. Her powerhouse vocals and electrifying performances didn't just dominate the charts – they sparked a movement, igniting the flame of self-expression for every gay kid who felt like an outsider. Stick around as we unpack the legacy of this music diva.
Tina Turner (YouTube screenshot/Tina Turner)
Picture this: you're sitting in your room, it's the 90s, the stereo is blasting 'Simply the Best,' and you're singing along at the top of your lungs, every word resonating with your soul. That's the Tina Turner effect. Unapologetic and iconic, she did more than just belt out hit after hit – she set the stage for a generation of gay kids to see themselves in a light that society often dimmed. Through her music, her style, her tenacity, she inspired a legion of rainbow warriors to embrace their identity, their worth, and their right to live out loud.
Remember when Turner took to the stage with her gravity-defying hair and electrifying moves, showcasing not just a unique style, but a boldness that seemed to say, 'I am here, I am me, deal with it.' This confidence resonated with LGBTQ+ youth who were, at the time, seeking role models in a world that wasn't exactly brimming with LGBTQ+ representation. Turner didn't just offer great music to groove to; she presented an opportunity for these kids to see a figure thriving, unapologetic, and unafraid in the public sphere.
Let's think back to some iconic pop culture moments where Turner's influence can't be denied. Who can forget that scene in "My Best Friend's Wedding" where George (played by Rupert Everett), at a loss for how to prove he and Julianne (Julia Roberts) are engaged, impulsively picks up a bread basket and breaks into 'I Say A Little Prayer.' A gay character using song and dance to navigate a tricky situation, embodying the free spirit Turner promoted.
Fast-forward to today, and it's evident that Tina Turner's influence didn't stop in the 90s. Lady Gaga, an icon in the LGBTQ+ community, has been open about how Turner's strength and charisma inspired her own onstage persona. It's like every time Gaga steps onto the stage with her fearless outfits and powerhouse performances, a bit of Turner's spirit is there, reminding us all of the boundaries she pushed.
The music industry, pop culture, and the world at large have changed in many ways since the 90s. But the power of an icon like Tina Turner – her influence and the inspiration she brought to a generation of gay kids during that time – is simply unforgettable.
Not only does it unlock a gateway to a treasure trove of articles, it also helps me out a little. So let's explore, learn, and take a journey through the written word together.
Turner's journey wasn't just about talent; it was about resilience, a theme that spoke volumes to many young gay kids in the 90s. Coming out of a turbulent relationship with Ike Turner, she rose from the ashes like a phoenix, proving that nothing can dim the light that shines from within. Her story became a beacon of hope and a testament that it is possible to turn pain into power.
Celebrities, too, were not immune to Turner's impact. Drag superstar RuPaul, an icon in his own right, has often cited Turner as an inspiration. The connection isn't hard to see – both share a flamboyance and vivaciousness, an embrace of difference that both models and encourages self-acceptance.
And then there's "The Adventures of Priscilla, Queen of the Desert," a film that, much like Turner herself, has earned its rightful place in the pantheon of gay cult classics. Turner's songs are featured prominently in this story of two drag queens and a transgender woman travelling across Australia. The message? Be proud, be loud, be you – a theme that aligns perfectly with the life and career of Turner herself.
From inspiring film soundtracks to encouraging a generation of LGBTQ+ youth to embrace their true selves, Turner's legacy is undeniable. As we look back on the 90s, it's clear that her influence remains deeply woven into the fabric of pop culture, as does her message of self-acceptance and determination.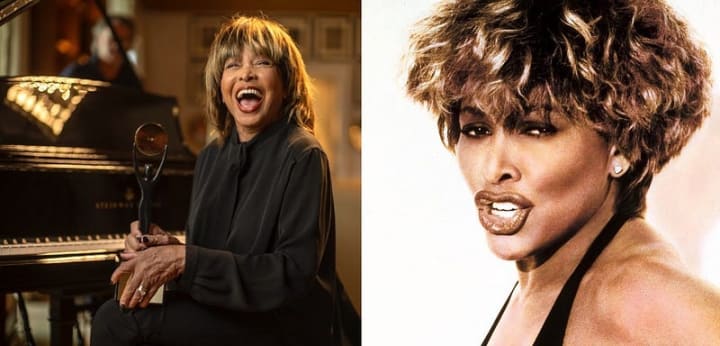 Diving back into the heart of the 90s, Tina Turner's influence wasn't just confined to music. Remember her role in "Mad Max: Beyond Thunderdome"? Here, she was Aunty Entity, a post-apocalyptic town leader who could belt out a tune as effortlessly as she wielded authority. The character was fierce, unapologetic, and resilient – echoing Turner's off-screen persona. She shattered expectations, much like the young gay kids of the 90s who were daring to challenge societal norms and stereotypes.
Her image, too, was revolutionary. Those high-heeled boots, the fringed mini skirts, and, of course, the iconic shaggy hair – Turner had a distinct style that didn't conform to the conventional 'feminine' mold. She embodied a fusion of femininity and power, a blend of elegance and edginess that turned heads and defied the status quo. This disregard for stereotypical roles and expectation mirrored the journey many gay kids were experiencing, finding their own unique style and voice.
Fast forward to the present day, and the ripples of Turner's influence are still felt. The 90s kids inspired by Turner's audacity are now adults, many of them shaping society's attitudes toward diversity and acceptance. They are the artists, designers, actors, and influencers who've grown up under the empowering beats of "Proud Mary" and "What's Love Got to Do With It," carrying forward the legacy of embracing uniqueness and individuality.
Looking back, it's clear that Tina Turner did more than provide the soundtrack to a generation; she offered a blueprint for defiance, resilience, and authenticity. For every gay kid growing up in the 90s, Tina Turner didn't just represent a superstar singer; she was a beacon of self-expression, a symbol of strength, and most importantly, a demonstration of the beauty in being unapologetically yourself.
About the Creator
I'm Nathan Chen, a queer Asian writer advocating for LGBTQ+ issues, Asian representation, millennial lifestyle, work life & mental health. Let's explore life's complexities together!
Reader insights
Be the first to share your insights about this piece.
Add your insights