Guide to LGBTQ+ Estate Planning
Special considerations for LGBTQ+ individuals to protect their assets.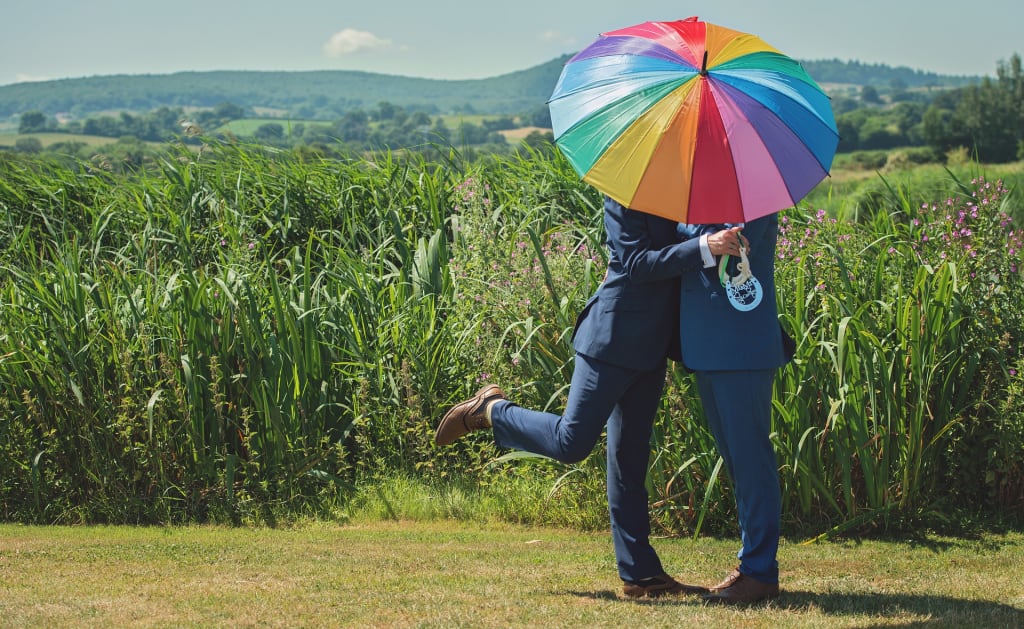 Even with the strides that have been made to achieve marriage equality, there are many issues that LGBTQ+ individuals and couples face when planning their estate that heterosexuals do not. Without proper estate planning, the fight to have a partner or beneficiaries legally recognized can continue even after death. This guide to LGBTQ+ estate planning is designed to help you avoid potential pitfalls and ensure assets are transferred according to the deceased's wishes.
Potential Pitfalls in LGBTQ+ Estate Planning
Estate planning can be a challenging process no matter what your sexual or gender orientation. It involves learning the terminology and the complicated set of laws that govern your situation. Adding a lack of recognition for your relationships and having to account for homophobia can make for a confusing mess. Here are some of the potential pitfalls that need to be considered when putting together your estate plan:
The will may be contested by family members who do not recognize the relationship.
Family members may try to interfere with a spouse's ability to make medical and finanacial decisions for an incapacitated partner.
Difficulties with custody recognition of non-biological children.
Estate plans created prior to the Obergefell decision may need updating or revision.
Domestic partnerships do not have the legal protections that marriage provides.
Tips For Creating an Estate Plan
While creating an estate plan isn't inherently different that those created for heterosexual individuals, there are steps you can take to ensure that your end of life wishes are respected without interference from unsupportive family members.
Make Sure You Have an Estate Plan
First thing first: make sure you have an estate plan. Without one, your partner may be legally entitled to nothing in the event of your death. With marriage equality constantly in question, you don't want to run the risk of your marriage failing to be recognized after your death. A clearly defined estate plan protects your family and your assets.
Legally Name Your Spouse or Partner
Ensure that all of your estate planning documents list your spouse or partner by their name. While it is important that your documents correctly refer to them as your spouse or partner, there is less room for potential disputes if they are specifically referred to by name. This applies not only to wills, but also documentation that gives your partner medical or financial power of attorney.
Appoint Legal Guardianship For Your Children
To ensure that custody of your children goes to a partner who is a non-biological parent, make sure they are appointed as a legal guardian of the child. This prevents another biological parent or family member from being shown preference by the court.
Make a Plan For End-Of-Life Care
While a will is imperative for distributing your assets, you should also legally designate your spouse to be able to make decisions for you in the event that you become incapacitated. This helps prevent meddling family members from potentially disrespecting your wishes.
Not only should you provide your partner with medical and financial power of attorney, you should also have a signed advance health care directive and a HIPAA privacy authorization form. The health care directive stipulates your end-of-life care, while the HIPAA privacy authorization form allows health care workers to share medical information with your designated trustee or power of attorney.
Have a Final Arrangements Document
Draft a document that explicitly spells out your specified final arrangements, and how they will be paid for. This includes decisions such as cremation vs. burial, funeral arrangements, and ceremonies. These documents are not legally binding, but they do communicate your final wishes to your spouse and family members in the case of questions or disagreements.
Have an Attorney Review Your Documents
While you don't need an attorney to draft your estate planning documents, it is wise to at least have an attorney that specializes in LGBTQ+ estate planning look them over. They can help close any loopholes that provide room for disputes after your death, and they will be familiar with applicable state laws that you may not be aware of.
Reader insights
Be the first to share your insights about this piece.
Add your insights