Cleaning Out My Closet
Hey, Mom. I Never Told You This Before, But...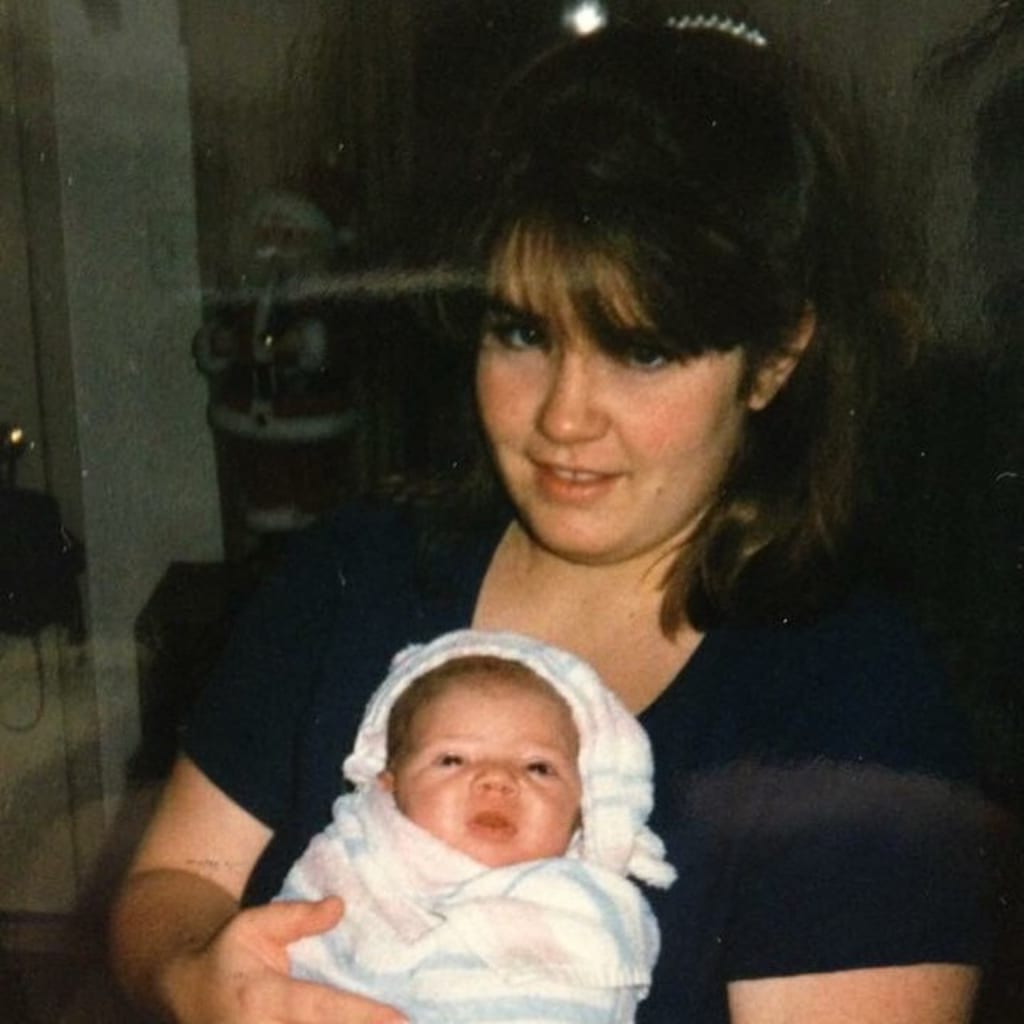 ...I'm gay.
I'm sure it comes as a surprise - at first, anyway. You and Dad used to tease me about what a "ladies' man" I was as far back as kindergarten.
Maybe now we both know why it would bring me to tears.
The girls at school didn't interest me the same way my friend Aaron did, for example, the one I talked to on the phone for an hour or so when he called the house with a question about one of our homework assignments in the fourth grade. I don't remember if I ever shared this with you, but I cast him as a character in one of my writing exams.
I didn't know it was a crush at the time, and I didn't have you to teach me how to live with it.
Looking back, though, it now seems like it must have been this obvious all along, and not just because of the snow fort I built that one blizzard, which Dad called "the giant snow penis." How many hours did you and I spend watching Titanic together, Mom, and debate whether Kate Winslet was right to choose a '90s pretty boy like Leonardo DiCaprio over Billy Zane, a man once famous for his full head of hair?
When I was eleven and one of Dad's cousins visited from Baltimore, I showed her Catch That Kid, starring a young Kristen Stewart, Corbin Bleu, and Max Thieriot. Because Harvey Weinstein's Hollywood had a relationship with its young people no less uncomfortable than the time you and Dad kept calling me a "stud" at six years old, these three child actors (not much older than yours truly) found themselves written into a love triangle.
My cousin announced if she were Kristen, she would have chosen Max over Corbin.
I replied that if I were a girl, I would have done the same.
No wonder Max Thieriot grew up to become all my favorite parts of House at the End of the Street and Bates Motel.
This isn't even to mention my obsession with Starfire, Raven, and Terra in Teen Titans on Cartoon Network. No, I didn't love those characters because I wanted to be with them, Mom.
It's because I wanted to be them.
As for why I didn't say anything sooner, it's not because I'd forgotten Election Night 2000, when you sat me on your lap in the voting booth to push the button for Al Gore. I understand you wouldn't have reacted like one of the Bush supporters clutching for the nearest pearls at the sight of a Brokeback Mountain ad.
No, I started using homophobic slurs against kids I didn't like at school because Dad unleashed them in casual conversation, not you. Even for all the rap music you played around me, I never heard you use hateful language to describe a man who was anything other than heterosexual or masculine, like my gym class hero of a father.
Instead, Mom, when I first asked you what "gay" meant, you replied, "It's when a man acts like a woman." When I initially learned where babies come from, you sat me down for my first sex comedy: Boat Trip, starring Cuba Gooding, Junior, and Vivica A. Fox, a romantic comedy about a gay cruise where people like me are the punchline.
For once, Mom, I just wanted to be in on the joke, and not at the ass end of it.
But more than that, I was twelve when we saw each other last. I hadn't hit puberty yet (or did puberty hit me?), so I hadn't begun to ogle over the Calvin Klein underwear models lining the walls at the store, not in the same way most other boys my age would go on to daydream about Megan Fox in Transformers the following year. By then, I hadn't woken tearfully from my first sex dream, praying for God to make me want women as much as I wanted men.
You weren't there for me in those moments, because you'd passed away in March 2006, having fallen prey to your symptoms of substance use disorder three weeks to the day before Dad would follow you into the dark.
Now, I'll never know how you would have responded to this news. Would you have shocked me, like my friend's mom, who called him "disgusting" when he came out to her, even though he'd thought of her as his most trusted confidant before that day? Or would you have come around to it like his dad, in just as unexpected a turn of events?
Despite his blue-collar machismo, my friend's dad said to him, "You're my son, and I love you no matter what."
Either way, Mom, I wish you could have been here for my first love. I wish the child I will someday adopt with my future husband could have had you as a grandmother.
And I wish you could have chased my ex-boyfriend out into the street with a butcher knife, like you promised you would do to the woman you assumed would break my heart instead.
Relationships
About the author
A Master of Arts candidate in Professional Creative Nonfiction Writing at the University of Denver, Hunter Goddard majored in Journalism and Media Communications and minored in Film Studies at Colorado State University Fort Collins.
Reader insights
Be the first to share your insights about this piece.
Add your insights